La top 10 dei giochi GameCube che hanno rivoluzionato la Nintendo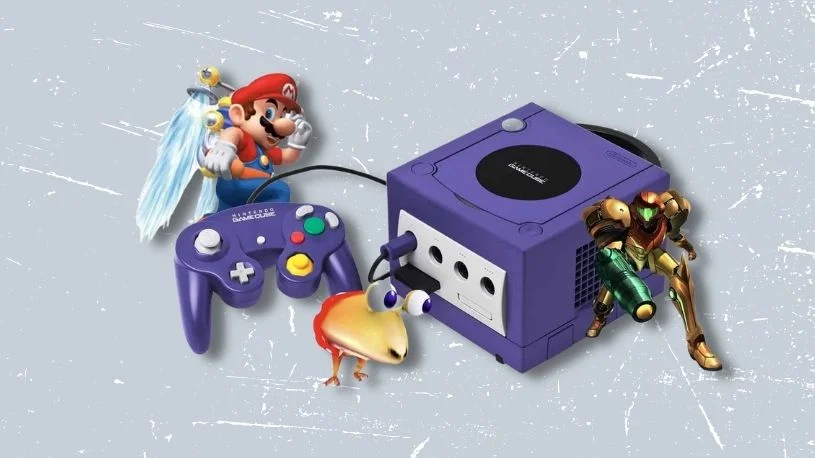 È da tempo che ti chiedi quali siano i migliori giochi GameCube sul mercato? Bene, preparati a risolvere i tuoi dubbi! L'elenco sarebbe troppo lungo, perciò abbiamo pensato di stilare per te una guida definitiva da consultare ogni volta che vorrai.

Entriamo subito nel vivo. L'arrivo della console GameCube in casa Nintendo ha segnato un vero punto di svolta nella storia dell'azienda giapponese. Con la GameCube, infatti, Nintendo ha potuto misurarsi per la prima volta con la concorrenza, ovvero la nuova generazione delle console, e aprire le porte a effetti grafici migliorati, animazioni più nitide e gameplay sempre più intensi.
Nelle prossime righe, scoprirai com'è nata questa rivoluzionaria console e la top 10 dei giochi GameCube che hanno fatto storia
Storia dei giochi GameCube
Molti pensano che la GameCube sia stata il primo vero tentativo della Nintendo di cimentarsi nelle console di sesta generazione. Dopo il lancio in America settentrionale nel 2001, seguirono l'anno successivo i territori con sistema PAL. Ma il viaggio del graziosissimo cubetto color indaco era iniziato già qualche anno prima.
Stando ad alcune voci dell'epoca, era dal 1999 che la Nintendo sognava di poter competere con la PlayStation. E infatti, prima ancora del lancio ufficiale, il nome del codice, Project Dolphin, aveva già stuzzicato l'interesse del pubblico. La parola "GameCube" era ormai sulla bocca di tutti.
Da un punto di vista tecnico, la nuova console si distingueva dai suoi predecessori grazie all'utilizzo di dischi ottici. L'introduzione del nuovo dispositivo di memorizzazione, infatti, venne preso come un'inversione a U da parte della casa nipponica. Grazie a una ben più estesa capacità di memoria, il nuovo sistema diede agli sviluppatori la possibilità di fare un passo avanti e superare sé stessi.
In questo modo, la GameCube generò una marea di giochi mai visti prima d'allora. Ma quali hanno davvero lasciato il segno? Continua a leggere per scoprire la top 10 dei giochi GameCube che ancora oggi continuano tenere incollati i giocatori di tutto il mondo.
I dieci migliori giochi GameCube
Dunque, se hai già a portata di mano una console GameCube e un emulatore, ti starai sicuramente chiedendo: a cosa diavolo posso giocare? Non temere, ecco la lista che ti farà da guida!
Questa non è una classifica, e l'ordine in cui appaiono i giochi è del tutto casuale, visto che ognuno ha le sue preferenze. Se sei in cerca d'ispirazione, però, questi sono i giochi GameCube che stavi cercando.
Soulcalibur 2
Tra la rosa dei classici picchiaduro 3D, compare il nuovo sequel di Soulcalibur, targato Namco. Valorizzata da una grafica più fluida e scorrevole, non c'è dubbio che il vero punto di forza della nuova versione siano i personaggi di giochi speciali. A pensarci bene, ogni console vanta il proprio combattente speciale, come fosse un marchio di fabbrica.
Se giochi alla PlayStation, puoi sguinzagliare Heihachi di Tekken, se possiedi una Xbox, puoi usare Spawn. Ma il meglio sembra essere riservato a chiunque possegga una GameCube o un emulatore per giochi, perché può vestire i panni di Hero of Time, Link, che più che un eroe, è una manna dal cielo!
Mario Kart Double Dash
Se desideri gareggiare spalla a spalla con i tuoi amici e possiedi dei giochi GameCube e un emulatore, allora Mario Kart Double Dash è quello che fa a caso tuo. Questo gioco di corse ha molte doti nascoste, tra cui un comparto grafico spettacolare e mappe iconiche. Insomma, una gioia per gli occhi!
Tuttavia, molti pensano che sia il dual control la sua vera colonna portante. Il bello è che due giocatori possono guidare lo stesso kart, aspetto che senza dubbio rinsalda il legame tra i giocatori. Bisogna alternarsi continuamente, invertendosi di posto tra guida, gestione delle armi e molto altro. In due ci si diverte il doppio, no?
Super Smash Bros. Melee
La nostra lista sarebbe incompleta se non menzionassimo Super Smash Bros. Melee, uno dei giochi GameCube più redditizi di sempre. Sebbene abbia battuto a mani basse la concorrenza per il numero di copie vendute, il successo d'incassi non è l'unico parametro che abbiamo adottato per stilare la nostra lista. Il bello di questo titolo è che bastano pochi minuti per capire come funziona, ma non basterebbe una vita intera per diventarne campioni.
Senza contare il fatto che gli straordinari personaggi della Nintendo sono tutti in battle royale, ed è proprio questo che lo ha consacrato come uno dei migliori giochi GameCube. Non c'è da meravigliarsi se la gente gioca ancora a questo gioco nei circuiti professionali.
Metroid Prime
Metroid Prime non è solo uno dei giochi GameCube più esaltanti sulla piazza, ma simboleggia ancora oggi una sorta di "epoca d'oro" dell'industria videoludica.
Certamente per la Nintendo è stato un rischio riproporre questo titolo poiché Super Metroid era considerato un classico intramontabile. Ciononostante, è riuscito nell'impresa di tradurre un gioco d'azione/avventura in chiave moderna. Stiamo parlando di una versione completamente nuova, in cui si è passati da un gioco 2D a un'esperienza in prima persona.
Così gli sviluppatori hanno deciso di mantenere la struttura originale di Metroid, trasformandolo in un nuovo straordinario mondo tridimensionale.
La commistione tra una colonna sonora incantevole e un comparto grafico migliorato ai massimi livelli ha regalato a Metroid un volto completamente nuovo, oltre che a fare nuovi proseliti.
Super Mario Strikers
Mario e suoi spassosissimi amici sono sempre stati dei tipi sportivi, giusto? Questo gioco, però, prende una piega leggermente diversa, che col calcio sembra avere ben poco in comune. In via teorica, l'obiettivo è sempre lo stesso: prendere a calci un pallone e segnare gol. Anche se qui, Mario e soci sembrano – per usare un eufemismo – un tantino più bellicosi.
Dimentica pure le regole del fair play e preparati ad assistere a fallacci senza precedenti! L'attesissimo revival, Mario Strikers: Battle League Football è in arrivo su Nintendo Switch la prossima estate e si spera sia dotato di molte più azioni calcistiche.
Beyond Good and Evil
Sai cosa succede quando sci-fi, forze anti-establishment e fotografi di nome Jade si incontrano? Hai capito bene! Il risultato è uno dei giochi GameCube più belli di sempre.
Questo gioiellino della Ubisoft è già entrato nell'olimpo dei grandi classici per via della trama, delle animazioni e dell'uso delle ambientazioni. Sebbene dopo lunghi anni d'attesa il sogno di molti fan di assistere a un sequel sia stato infranto, Beyond Good and Evil vive ancora nella memoria del pubblico, al punto da essere diventato un cult a tutti gli effetti.
The Legend of Zelda: The Wind Waker
La saga Zelda ha sempre regalato emozioni uniche ai fan, tra cui Ocarina of Time, considerato uno dei massimi esponenti dei giochi retrò. È quasi impossibile ricordare tutti i flop della saga, ma alla fine ce l'ha fatta a decollare. Al momento dell'uscita, ad esempio, una buona fetta di pubblico non ha apprezzato particolarmente la grafica cel-shading, dal momento che ci si aspettava uno stile molto più fotorealistico. Oggigiorno, tuttavia, molti giocatori riconoscono che è proprio questo il tratto distintivo dell'intero franchise, e lo considerano uno dei migliori giochi realistici mai realizzati finora.
Mettendo da parte le prime delusioni, l'ambientazione è cambiata, e si è passati dalle foreste all'oceano. Link è stato trasformato in un personaggio leggermente più "infantilizzato", mossa che avrebbe potuto renderlo vulnerabile agli occhi del pubblico. In realtà, è successo esattamente il contrario, giacché questa caratteristica è diventata il suo vero punto di forza.
Difatti, è proprio l'Eroe dei Mari ciò che rende Wind Walker uno dei giochi GameCube più amati dal pubblico.
Pikmin 2
Nei moderni giochi Flash e i giochi per browser, i puzzle la fanno da padroni, ma Pikmin 2 ha dimostrato che funzionano alla grande anche su console portatili. Lanciato nel 2004, sviluppato da Nintendo, Pikmin 2 è tra i giochi puzzle più appassionanti di sempre, in cui dovrai esplorare un mondo ignoto e risolvere difficilissimi enigmi.
Più puzzle riuscirai a risolvere, più mondo ignoto scoprirai.
Mario Golf: Toadstool Tour
Di giochi GameCube sportivi ce ne sono a bizzeffe, ma pochi sono riusciti veramente a battere Toadstool Tour. Questo è l'unico titolo della Nintendo in cui incontriamo Mario in veste di golfista. È la sua sorprendente semplicità a renderlo impareggiabile.
Ti bastano tre clic per cimentarti in una serie di complicatissimi percorsi in campi da golf e affrontare temibili avversari.
Madden NFL 2004
Il quindicesimo capitolo della serie Madden è ancora considerato un non-plus-ultra, nonché uno dei migliori giochi GameCube di sempre. La ragione per cui i giocatori non riescono a stancarsi di questo titolo è il suo straordinario gameplay.
Nel tempo, la Nintendo GameCube ha sempre saputo reinventarsi, dando vita a inedite animazioni e mosse dei personaggi. Le azioni di Madden NFL 2004 sono fluide, scorrevoli e veloci. Sono stati proprio questi aggiornamenti a renderlo più realistico rispetto ai suoi predecessori, e a ritagliargli un posto d'onore tra i migliori giochi GameCube di tutti i tempi.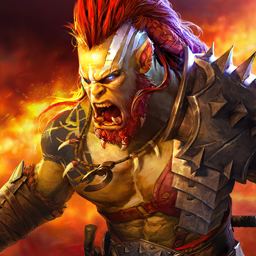 RAID: Shadow Legends
Raccogli 700+ Campioni & Battiti Per La Gloria