7 Weihnachtsspiele für die Vorweihnachtszeit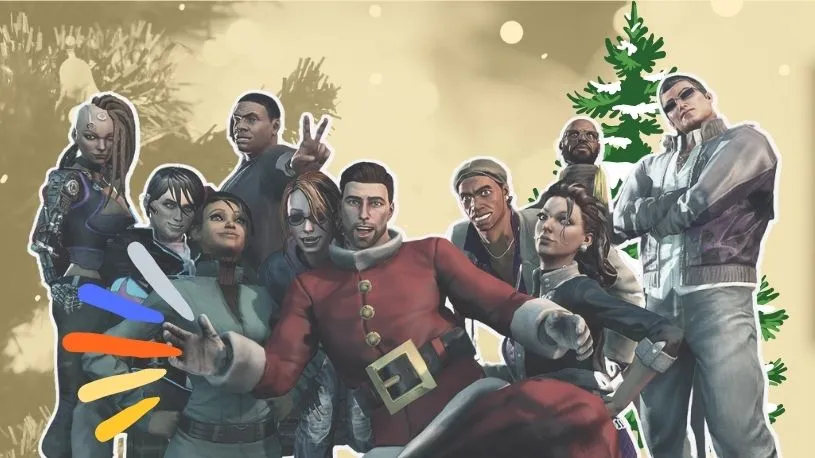 Weihnachten steht bevor und für viele Menschen beginnt nun die schönste Zeit des Jahres. Große Familienessen, jede Menge Geschenke und ein paar heiße Tassen Punsch gehören dabei natürlich jedes Jahr dazu.
In der Vorweihnachtszeit erstrahlen die Städte mit wunderschönen Lichtern und Weihnachtsmärkte laden mit besonders leckeren Gerüchen ein. Aber es bleibt auch genügend Zeit für Gamer um sich mit einigen der unterhaltsamsten Spiele Weihnachten schmackhaft zu machen.

Die Top 7 Weihnachtsspiele für eine besinnliche Zeit
Es warten zahlreiche Weihnachtsspiele auf den Konsolen und dem PC darauf, von Spielern entdeckt zu werden. Wir haben gleich sieben hervorragende Titel, die nicht nur in Stimmung für das große Fest bringen, sondern auch einen idealen Ausgleich bieten, wenn die bohrenden Fragen der Familie einmal zu viel werden.
So wird der eigene Computer ganz schnell zu einem besinnlichen Weihnachtsspiele PC verwandelt und schlechte Laune verfliegt innerhalb von Sekunden!
Super Mario Odyssey (inkl. Polarland)
Wer an Weihnachtsspiele denkt, hat wahrscheinlich nicht direkt Super Mario Odyssey im Kopf.
Allerdings verfügt das Spiel aus dem Jahr 2017 über das verschneite Polarland, in dem schnell die passende Stimmung aufkommt.
Aus diesem Grund kann das Spiel zu guter Recht als beliebtes Weihnachtsspiel auf der Nintendo Switch bezeichnet werden.
In Super Mario Odyssey vermischen sich mehrere Genres in einem. So gibt es viele Missionen, die an klassische Puzzle Games erinnern, gleichzeitig ist die Super Mario Reihe jedoch als Jump 'n' Run-Abenteuer bekannt.
Im Spiel besteht Marios Aufgabe darin, verschiedene Welten mit einem Luftschiff zu bereisen.
Dieses wird von Power-Monden angetrieben, die auf jeder Welt eingesammelt werden müssen, um die Reise fortzusetzen.
Einige der Welten basieren auf echten Orten wie etwa New York, andere verzaubern mit magischen Umgebungen, in denen die Fantasie freien Lauf nehmen kann.
Das Polarland ist wahrlich ein Winterwunderland, in dem festliche Weihnachtsstimmung aufkommt.
Die ganze Welt ist mit einer dicken Schneeschicht bedeckt und macht Super Mario Odyssey damit zu einem der besten Weihnachtsspiele. In der Stadt Shiveria, in der Mario landet, wird regelmäßig der Bound Bowl Grand Prix ausgetragen, ein spannendes Rennen, an dem auch Spieler teilnehmen müssen.
Leider wird der Eingang zur Arena jedoch von Schneemassen blockiert, weshalb Mario erstmal einige Power-Monde finden muss, um die Blockade zu bewältigen.
Erst wenn das Rennen gewonnen ist, können Spieler in eine neue Welt weiterziehen. Das macht aber gar nichts, denn was gibt es schöneres als ein Spiele Weihnachten im Polarland zu verbringen!
Spieldetails:
Erscheinungsdatum: 27. Oktober 2017
Entwickler: Nintendo EPD Tokyo & 1-UP Studio
Publisher: Nintendo
Genre: Action Jump 'n' Run
Spielmodi: Einzelspieler und Coop für zwei Spieler
Home Alone
Für viele Familien ist Weihnachten nicht komplett ohne den beliebtesten Weihnachtsfilm aller Zeiten: Kevin - Allein zu Haus (im Original: Home Alone).
Darin wird Hauptdarsteller Kevin bei einer Weihnachtsreise zu Hause vergessen und muss sich über die Feiertage vor fiesen Einbrechern verteidigen, die das Haus für verlassen gehalten haben.
Dabei denkt sich der gewiefte Junge alle möglichen Tricks aus, um die Gauner zu vertreiben.
Das ist natürlich auch eine hervorragende Prämisse für ein Videospiel, weshalb Home Alone in den 90er Jahren zu einem der beliebtesten Weihnachtsspiele wurde.
Die unterhaltsame Adaption des Films erschien auf der Super NES, NES, dem Gameboy und Konsolen von Sega.
Wer keine der Retrokonsolen besitzt, muss allerdings nicht auf das Spiel verzichten, denn mittlerweile zählen zahlreiche Weihnachtsspiele im Retro-Stil auch zu den besten kostenlose Spiele, da sie mit Emulatoren am PC gestartet werden können.
Egal auf welcher Plattform das Spiel gestartet wird, es hat immer ein ähnliches Gameplay und bleibt dem Film in seinen Grundzügen treu.
Spieler übernehmen die Rolle von Kevin, der auf einmal ganz alleine zu Hause ist und sich gegen die Gauner Harry und Marv verteidigen muss.
Dazu können verschiedene Fallen gestellt werden, außerdem verfügt Kevin über zahlreiche Waffen, mit denen die Einbrecher eingeschüchtert und verjagt werden können.
Dabei müssen Spieler immer wieder gegen die tickende Uhr antreten. Bei jeder Runde haben Spieler genau 20 Minuten Zeit, um einen Einbruch zu verhindern und die Fieslinge in die Flucht zu schlagen.
Keine Sorge, wenn es beim ersten Mal nicht klappt, denn erst mit der Zeit findet man die unterschiedlichen Kniffe heraus. Zum einen ist Home Alone einfach aufgebaut und erinnert an simplere Zeiten, zum anderen gehört es zu den gute Story Spiele PC, da es auf der Geschichte des beliebten Filmklassikers aufbaut.
Spieldetails:
Erscheinungsdatum: Oktober 1991
Entwickler: Bethesda Softworks, Sega of America, Imagineering Inc., Probe Entertainment & Manly & Associates
Publisher: THQ, Altron, Sega & Capstone Software
Genre: Action
Spielmodi: Einzelspieler
Saints Row IV: How The Saints Saved Christmas
Die Saints Row-Reihe begeistert Spieler bereits seit vielen Jahren. Derzeit wird laut Aussagen des Entwicklerstudios Volition gerade an einem fünften Teil der Reihe gearbeitet, bis dahin müssen sich Spieler allerdings noch mit Saints Row IV begnügen.
Das ist allerdings gar kein Problem, denn das Game eignet sich perfekt für die Weihnachtszeit. Das liegt an einem spannenden DLC, das sich mit der besinnlichsten Zeit im Jahr beschäftigt.
Was bedeutet DLC? Es handelt sich dabei um Spielerweiterungen, die meist erst nach der Veröffentlichung erscheinen und entweder kostenpflichtig oder kostenlos gespielt werden können.
Wer sein Spiele Weihnachten besonders gestalten möchte, sollte das DLC How The Saints Saved Christmas auf gar keinen Fall verpassen!
Im Action-Game Saints Row IV müssen Spieler wieder die Rolle des Anführers der 3rd Street Saints schlüpfen, der mittlerweile zum Präsidenten der Vereinigten Staaten gewählt wurde und sein Land vor einer Alieninvasion beschützen muss.
Das macht der Protagonist allerdings nicht mit diplomatischen Entscheidungen, sondern legt ganz einfach selbst Hand an. Verschiedene Waffen, Ausrüstungsgegenstände und Superkräfte stehen dabei zur Verfügung.
Weihnachtlich wird es im DLC How The Saints Saved Christmas. Es warten drei spannende Missionen, in denen Spieler Santa retten und den bösen Clawz besiegen müssen.
Clawz hat am Nordpol die Werkstätte von Santa dazu genutzt, um gefährliche Waffen zu produzieren und muss dabei aufgehalten werden. Nur so kann das Weihnachtsfest noch gerettet und besinnliche Stimmung verbreitet werden.
Spieldetails:
Erscheinungsdatum: 20. August 2013
Entwickler: Volition
Publisher: Deep Silver
Genre: Action-Adventure
Spielmodi: Einzelspieler oder Mehrspieler
Duke Nukem 3D: Nuclear Winter
Das Weihnachten nicht immer nur mit freundlichen Elfen und Geschenken zu tun haben muss, beweist das spannende FPS Duke Nukem 3D. 1997 erschien ein echter Klassiker der Weihnachtsspiele mit dem Erweiterungspack Nucear Winter.
In sieben kniffligen Levels können Spieler nicht nur ihre Treffsicherheit auf die Probe stellen, sondern auch eines der besten Spiele gegen Langeweile PC finden.
Knallharte Duke Nukem Fans verdrehen bei dem Weihnachtsabenteuer zwar gelegentlich die Augen, wer seinen Computer im Dezember jedoch in einen Weihnachtsspiele PC verwandeln möchte, sollte Nuclear Winter auf jeden Fall eine Chance geben.
Santa Claws hat darin eine kräftige Gehirnwäsche von den Aliens erhalten, die in Duke Nukem besiegt werden müssen.
Unterstützt werden sie außerdem von der Feminist Elven Militia, die einen Zusammenschluss von Santas Helfern darstellt.
Für ein kleines Schmunzeln sorgt die Darstellung von Santa Claws, da dieser dieselbe Statur wie Duke Nukem besitzt und ihm einfach nur ein Santa-Kostüm übergeworfen wurde.
Der Protagonist muss nun an den Nordpol reisen und die weihnachtlichen Gegner davon abhalten, zu einer echten Bedrohung zu werden.
Dazu zählt neben Santa Claus und seinen Elfen auch ein frostiger Schneemann, der statt einem Flammenwerfer mit einem "Freezethrower" hantiert.
Spieldetails:
Erscheinungsdatum: 30. Dezember 1997
Entwickler: Simply Silly Software
Publisher: WizardWorks
Genre: First-person shooter
Spielmodi: Einzelspieler oder Mehrspieler
Christmas Lemmings
Wer Weihnachtsspiele kostenlos genießen möchte, ist mit einigen Retrospielen besonders gut beraten, die dank Emulatoren mittlerweile einfach heruntergeladen und am PC gespielt werden können.
Dazu warten auch einige Mac Spiele kostenlos. Unter den absoluten Klassikern befinden sich natürlich auch die Lemminge, die für ihren Instinkt, sich selbst von Klippen zu stürzen oder auf andere Weise für ihr Ableben zu sorgen, bekannt sind.
Die niedlichen Nager gibt es auch als Edition für Weihnachtsspiele, die jede Menge Spaß verspricht. Wer online kostenlose Survival Games liebt, findet bei Christmas Lemmings genau die gegenteilige Prämisse. Statt zu überleben, dreht sich in der Spielreihe alles darum, das Zeitliche zu segnen.
Auf den ersten Blick erinnert die Szenerie von Christmas Lemmings an beliebte Castle Games, der winterliche Look lässt selbst in der pixeligen Umgebung weihnachtliche Stimmung aufkommen.
Hier finden Spieler Schneemänner, Lichterketten, Weihnachtsdekorationen und jede Menge Schnee. Ziel des Spiels ist es wie immer, die Lemminge abstürzen zu lassen.
Das ist allerdings gar nicht so einfach, denn sie benötigen verschiedene Tools oder Fähigkeiten, um Hindernisse zu überwinden, Löcher zu graben oder andere Möglichkeiten zu finden, um für ihr eigenes Ableben zu sorgen.
Die Steuerung ist dabei sehr simpel und kann einfach mit den Pfeiltasten oder der Maus durchgeführt werden. Spiele mit den Lemmingen gibt es mittlerweile auch für mobile Geräte, weshalb man auch Android oder iPhone Spiele kostenlos in den jeweiligen Stores finden kann.
Spieldetails:
Erscheinungsdatum: 1991 - 1994
Entwickler: DMA Design
Publisher: Psygnosis
Genre: Jump 'n' Run
Spielmodi: Einzelspieler
Batman: Arkham Origins
Es mag überraschen, aber auch Batman: Arkham Origins, der dritte Ableger der Reihe, gehört in unsere Liste der besten Weihnachtsspiele.
Das liegt nämlich daran, dass die Handlung des Spiels zu Weihnachten stattfindet. Das Action-Adventure ist zwar nicht mit weihnachtlichen Charakteren ausgestattet, die Uhr tickt jedoch bis zu Heiligabend und so wird die gesamte Umgebung in eine dicke Schneedecke gepackt und sorgt damit für die passende Stimmung kurz vor dem Weihnachtsessen.
Batman hat darin die wichtige Aufgabe, einen Ausbruch im Blackgate Gefängnis verhindern, hinter dem der Bösewicht Black Mask steckt.
Zwar kann Batman verhindern, dass die Gefangenen, die Black Mask gemeinsam mit Killer Croc befreit hat, gänzlich entkommen, damit ist das friedliche Weihnachtsfest in Gotham City jedoch noch lange nicht garantiert für Bruce Wayne, der unter dem Batman-Kostüm steckt.
Black Mask verrät dem Helden nämlich, dass er acht gefährliche Auftragskiller auf ihn angesetzt hat, die kein anderes Ziel verfolgen, als Batman zur Strecke zu bringen.
Praktischerweise findet der Held einen Chip, den er in seiner Bat Cave analysieren und somit die Identität der Killer herausfinden kann.
Nun muss er sich jedoch nicht nur gegen die Kopfgeldjäger durchsetzen, sondern auch weiterhin dafür sorgen, dass Black Mask seine gefährlichen Machenschaften nicht umsetzen kann. Und das alles noch vor Weihnachten. Zwar hat das Spiel nicht viele weihnachtliche Elemente, trotzdem besticht es mit einem winterlichen Setting und verwandelt den Computer in einen Weihnachtsspiele PC.
Spieldetails:
Erscheinungsdatum: 25. Oktober 2013
Entwickler: WB Games Montreal
Publisher: Warner Bros. Interactive Entertainment
Genre: Action-Adventure
Spielmodi: Einzelspieler oder Mehrspieler
SSX Tricky
Nostalgie ist garantiert, wenn das Snowboard-Games SSX Tricky aus der Schublade geholt wird. Ursprünglich erschien das Spiel für die PS2, Xbox und den GameCube, ein Jahr später folgte eine weitere Version für den Game Boy Advance.
/p>
Aber auch als Emulator findet man das Game heute noch, weshalb es unter die besten Weihnachtsspiele kostenlos auf unserer Liste gehört. Spieler finden darin jede Menge Schnee und können die coolsten Tricks auf dem Snowboard vorführen, ohne dabei ins Frösteln zu kommen.
Es gibt vier verschiedene Modi, in denen SSX Tricky gespielt werden kann. Im Modus Freeride können Spieler alles ausprobieren, wonach ihnen gerade ist.
Hier gibt es keine Regeln, stattdessen können Tricks vorgezeigt und schnelle Manöver getestet werden. Im Practice Modus können Einzelspieler alle Tricks im Detail üben, ohne dabei gegen andere Snowboarder antreten zu müssen.
Eine echte Herausforderung bringt der World Circuit Modus, in dem verschiedenen Rennen absolviert werden können. Wer sich nicht gleich dem gesamten Weltcup stellen, sondern erst einmal Single Events ausprobieren möchte, findet dazu auch einen eigenen Modus.
Spieldetails:
Erscheinungsdatum: 5. November 2001
Entwickler: EA Canada
Publisher: EA Sports BIG
Genre: Snowboarding
Spielmodi: Einzelspieler oder Mehrspieler
Erscheinen 2021 neue Weihnachtsspiele?
Auch 2021 sind wieder viele Spiele auf dem Markt erschienen. Egal ob Spieler nach einem PC Spiel Mittelalter oder Burg bauen Spiele suchen, für alle Geschmäcker konnte etwas gefunden werden.
Anders sah es leider für weihnachtliche Spiele aus. Hier können keine New Games Spiele gefunden werden. Allerdings macht das nichts, denn es gibt ausreichend spannende Weihnachtsspiele aus den vergangenen Jahrzehnten, die immer noch begeistern.
Und gerade zu Weihnachten bietet sich die perfekte Gelegenheit, um ein paar Retro-Games auf alten Konsolen zu starten oder Weihnachtsspiele kostenlos mit einem Emulator zu spielen.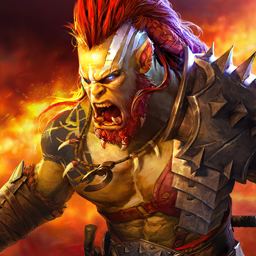 RAID: Shadow Legends
Sammle über 700 Champions & kämpfe um Ruhm