DLC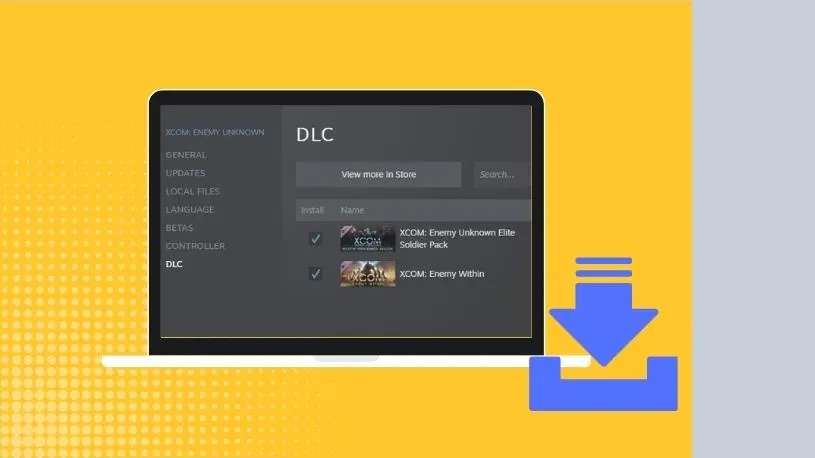 In der Welt der Games gibt es so manch einen technischen Begriff, den man immer wieder hört, aber vielleicht gar nicht so richtig versteht. Von MMO und MMORPG über RTS bis PvP Spiele gibt es jede Menge Abkürzungen, die Gamer kennen sollten. DLC ist einer dieser technischen Gaming-Begriffe, dem wir uns heute widmen wollen. Was hinter der DLC Bedeutung steckt, ist aber eigentlich ganz einfach.
Zwar gibt es durchaus Nuancen und Abstufungen von DLC, doch das Wichtigste ist, dass man Content herunterladen kann. Ganz einfach. Was das beim Gamen bedeutet, soll mit diesem Beitrag etwas genauer beleuchtet werden.

Was bedeutet DLC? Und wie funktioniert es? Was sind die Vor- und Nachteile von DLC Gaming? Auf all das und mehr soll eingegangen werden. Außerdem wird erläutert, wie durch DLC Spiele im Grunde zu einem lebenden Ökosystem werden. Mehr dazu später!
Außerdem sollen einige der besten DLC Spiele vorgestellt werden und welche Arten von Extras man sich bei PC-, Konsolen- und mobilen Spielen erwarten kann.
Also, los geht's. Wir stellen alles vor, das man zum Thema DLC in der Welt der Games wissen sollte.
Was bedeutet DLC?
DLC steht für Downloadable Content, also Inhalte, die heruntergeladen werden können. Welche Arten von Inhalten es gibt, variiert je nach DLC Game. Im Grunde bezieht sich DLC aber auf alles, das ein Produkt verbessert und erweitert.
Das könnte zum Beispiel etwas Simples wie neue Outfits für eine Spielfigur sein, oder aber auch komplexe Downloads wie etwa zusätzliche Levels. Der DLC Download ist aber in jedem Fall ein digitaler Zusatz, der einem Game mehr Tiefe und eine zusätzliche Dimension verleihen soll – ganz egal, um welches DLC Game es sich handelt.
Vor den Zeiten des Internets waren non-DLC Spiele vorherrschend, also Games, die nicht mit zusätzlich herunterladbaren Inhalten erweitert werden konnten. Doch als Online-Gaming die Vorherrschaft übernahm und alle möglichen Games von Strategiespielen bis Abenteuerspielen und eine Menge Online Spiele kostenlos verfügbar wurden, trat auch DLC ins Rampenlicht.
Damit können sich Spieler jetzt dafür entscheiden, entweder ein Spiel so zu spielen, wie es ursprünglich vorgesehen war, oder aber zusätzliche Inhalte herunterzuladen, um eine neue, sich stetig entwickelnde Story zu erleben. Für die meisten sind das grandiose Aussichten und sicherlich ein Grund, warum die beliebtesten Online Spiele in der Zeit des Internets so erfolgreich sind.
Die Geschichte von DLC Gaming
Zwar wurden DLC Spiele erst mit dem Aufkommen des Internets beliebt, doch tatsächlich reichen die Ursprünge von DLC einige Jahrzehnte zurück, denn alles begann lang vor dem Internet-Boom Anfang der 2000er. Der Vorreiter der modernen DLC Spielinhalte war nämlich der DFÜ-Dienst namens GameLine.
In den 1980ern konnten Besitzer der Atari 2600 GameLine anrufen und ein Spiel herunterladen. Die Anfangskosten lagen bei $60 und die Mitgliedschaft kostete 15 $. Mitglieder konnten dann Spiele für 1 $ herunterladen und sie für eine Woche behalten.
Das war damals in den 1980ern eine ganze Stange Geld, um es für Spiele auszugeben. Das war auch der Grund, warum GameLine irgendwann verschwand. Doch die Tatsache, dass Atari Datenpakete über speziell designte Telefonleitungen senden konnte, war revolutionär.
Es bedeutete nämlich, dass Spieler auf eine ganze Bibliothek an Spielen zugreifen konnten, ohne Dutzende an Kassetten kaufen zu müssen. Es zeigte außerdem, dass Spieler schon damals den Wunsch hatten, Extras zu bekommen, nachdem sie etwas gekauft hatten.
Expansion Packs entwickeln sich zu digitalen Downloads
Nach den Anfängen in den 1980ern entwickelte sich DLC Gaming zu Expansion Packs. Zwar war GameLine super, doch es hatte nicht die nötige Leistung, um die Upgrades und Erweiterungen zu unterstützen, die die Firmen verkaufen wollten.
In den 1990ern gewann PC Gaming schließlich an Bedeutung und Spiele wie Sims landeten auf den Heimcomputern. Sie legten den Grundschein für eine neue Art von Games, in denen sich die Welten stetig weiterentwickelten und es kein festgelegtes Ende oder Ziel gab.
Expansion Packs beflügelten den Trend, digitale Welten zu kreieren, die in sich selbst lebende, atmende Organismen waren – eben wie unsere eigene Welt. Heutzutage ist dieser Trend noch viel stärker ausgeprägt, weshalb Entwickler die Expansion Packs zu einem digitalen Phänomen gemacht haben.
Die Dreamcast von Sega war die erste Konsole, die im ersten Jahrzehnt der 2000er DLC angeboten hat. Zwar waren die Erweiterungen damals noch klein und meist eher trivial, doch sie bauten auf den Innovationen aus der Vergangenheit auf. Außerdem lösten sie einen wahrlichen Content-Krieg zwischen den großen Konsolenherstellern aus.
PlayStation folgte Sega nicht sofort in das DLC-Geschäft, Microsoft mit Xbox Live allerdings schon. Die erste Charge an Inhalten von Microsoft beinhaltete eine Auswahl an Games, die Xbox-Live-Mitglieder kostenlos spielen konnten. Das Konzept fand reichlich Anklang, sodass PlayStation kurz darauf ebenfalls auf den DLC-Zug aufsprang.
Von neuen Autos für Spiele wie Gran Turismo bis hin zu zusätzlichen Songs für Guitar Hero, ab 2010 überrannten DLC-Inhalte förmlich die Branche. Genau deswegen ist es jetzt auch ein solch entwickelter Markt.
DLC Bedeutung: Was für Arten von DLC gibt es?
DLC für Games kann kostenlos sein oder aber auch Geld kosten. In jedem Fall ist es allerdings das Ziel, dem jeweiligen Spiel durch die Erweiterung eine neue Dimension zu verleihen. Bei der Frage "Was bedeutet DLC?" können die nachfolgenden Typen genannt werden, um die es sich bei den meisten Inhalten handelt, die für Games heruntergeladen werden können.
Zusätzliche Features
Diese Erweiterungen können alles Mögliche sein, von neuen Charakteren bis hin zu zusätzlichen Levels. Mit diesen Features können bestehende Abschnitte eines Spiels auch mit zusätzlichen Aufgaben und Herausforderungen versehen werden.
So kann man zum Beispiel ein Level bereits durchgespielt haben, bevor man zusätzlichen Content herunterlädt. Sobald das Upgrade installiert wurde, enthält dasselbe Level dann zum Beispiel zusätzliche Gegner, mehr Rätsel oder etwa geheime Boni, die die Spielerfahrung verändern.
Character Upgrades
Zusätzliche Waffen und Skills gehören zu den beliebtesten DLC-Upgrades, um zum Beispiel bei Online Games Multiplayer stärker aufgestellt zu sein. Denn mit diesen Upgrades wird die Spielfigur zum Beispiel etwas stärker, belastbarer, ein besserer Kämpfer oder einfach mit mehr Waffen ausgestattet.
Die neuen Skills, Tools und Power-Ups können helfen, in einem Game voranzukommen, Gegner zu schlagen, die man vorher nicht besiegen konnte, oder einfach eine bessere Spielfigur zu werden.
Kosmetischer Content
Doch nicht jeder DLC Download lässt eine Spielfigur stärker, schneller oder besser werden. Manche sind einfach nur dafür gedacht, um Charaktere oder Settings ästhetisch schöner zu machen. Bei diesen Erweiterungen kann es sich etwa um neue Landschaften, neue Outfits oder Skins für Waffen handeln.
Wer zum Beispiel ein MMO free spielt, wird durch diese Art DLC nicht zum besseren Spieler und schaltet auch keine neuen Bereiche im Spiel frei. Stattdessen verpasst man dem zugrundeliegenden Game ein wenig neuen Glanz.
Loot-Boxen
Loot-Boxen sind die etwas mehr umstrittene Art von DLC. Diese Boxen kosten Geld und sie enthalten einen zufälligen Preis. Manchmal ist dieser Preis weniger wert, als was man bezahlt hat, manchmal aber auch mehr. Genau deswegen sind sie so umstritten.
Einige Kritiker vergleichen Loot-Boxen nämlich mit Glücksspiel. Doch unabhängig davon handelt es sich bei Loot-Boxen um eine Art von Erweiterung, um neue Charaktere, Waffen, Skins, Upgrades und In-Game-Währung freizuschalten.
Season Passes und Preise
Season Passes sind eine weitere Art von DLC, mit denen Spieler schon frühzeitig auf bevorstehende DLC-Inhalte zugreifen können. Mit diesen Pässen kann man oft auch an Gewinnspielen oder Wettbewerben teilnehmen, um Preise zu gewinnen.
DLC Download: Welche Games kann man mit DLC spielen?
Damit sollte die DLC Bedeutung weitestgehend geklärt und die Frage "Was bedeutet DLC?" beantwortet sein. Nun besteht aber noch die Frage, welche DLC Spiele man überhaupt spielen kann und welches die besten Titel aus diesem Genre sind. Grundsätzlich können es sämtliche Spiele sein, ob es die besten Strategiespiele oder auch mobile Games sind. Während sich der Markt zwar stetig verändert, sind es meistens Spiele, die keinen festgelegten Start- und Endpunkt besitzen oder die übergreifende Storys haben.
Das liegt daran, dass im Grunde jedes Universum, das die Entwickler kreiert haben, durch die Add-ons erweitert werden kann. Einige der besten DLC Spiele sind:
Call of Duty
Hitman
The Outer Worlds
Diablo
Baldur's Gate
Red Dead Redemption
Grand Theft Auto
Dragon Age
Borderlands
Fallout
Wo findet man DLC Spiele?
DLC Games gibt es bei verschiedenen angesehenen Quellen. Die wichtigsten Orte, an denen man digitale Upgrades und Add-ons für PC- und Konsolenspiele bekommen kann, sind:
Microsoft Store
Nintendo eShop
PlayStation Store
Steam
Jeder Store hat dabei eine eigene Art und Weise, DLC anzubieten. Meistens bekommt man nach dem Kauf einen speziellen Code. Man muss diesen dann über einen bestimmten Link eingeben, um die Transaktion zu verifizieren und den DLC Download zu starten.
Wie lang der Download dann dauert, hängt ganz von der Größe und der Art des Upgrades ab. Auch das Gerät und die Internetverbindung spielen hier mit rein. Während manche DLC-Upgrades nur wenige Minuten brauchen, dauert es bei anderen zum Teil Stunden (!), um sie herunterzuladen.
Gibt es DLC für Mobilgeräte?
Es gibt ein paar Überschneidungen zwischen DLC-Inhalten und In-Game-Käufen für mobile Spiele. Beide Arten von Upgrades kosten etwas und sie erweitern das Spielerlebnis. Doch In-Game-Käufe sind nicht zwingend dafür gedacht, um Spielern zu helfen, voranzukommen, oder etwas Neues freizuschalten.
Meistens kommen sie eher zum Einsatz, um mehr Munition, Gesundheit oder Zeit zu kaufen. Man kann mit ihnen auch zusätzliche Leben erhalten oder In-Game-Guthaben direkt wieder aufladen, ohne eine gewisse Zeit warten zu müssen.
Meistens werden Handy Games umsonst um neue Levels, Charaktere und Features erweitert. Sie werden dann mit jedem App-Update hinzugefügt. Mortal Kombat für iOS erweitert das Spiel zum Beispiel oftmals mit App-Upgrades um neue Kämpfer oder Challenges.
Da das Game auf dem Freemium-Modell basiert, kosten diese Upgrades meistens nichts. Doch es kann sein, dass man etwas bezahlen kann, um beispielsweise schneller auf diese Upgrades zugreifen zu können. Damit kann man DLC Mobile Gaming als eine Art hybrides System bezeichnen.
Also: Was bedeutet DLC? Eine Zusammenfassung
Während einige Spieler DLC Gaming lieben, sind andere keine Fans. Früher haben Publisher schließlich ein Spiel so herausgebracht, dass es von Anfang an vollständig war. Das bietet einige Vorteile, wie eine einmalige Zahlung. Käufer bezahlen den vollen Kaufpreis und erhalten dafür auch direkt die vollständige Spielerfahrung.
Mit diesem Konzept geht allerdings auch einher, dass es einen definierten Start- und Endpunkt gibt. Wer zum Beispiel einen Shooter spielt, der keine zusätzlichen DLC enthält, weiß, dass das Spiel vorbei ist, sobald man das letzte Level geschafft hat. Und das ist für viele in Ordnung so, denn manche Leute mögen es, einen klaren Schlussstrich unter ihr Spielerlebnis zu ziehen.
Andere Spieler kommen dagegen am Ende eines Spiels an und sind enttäuscht, dass es vorbei ist. Mit DLC ist es dagegen möglich, den Traum am Leben zu halten.
Einige Spieler lieben das. Sie beginnen ein Spiel und sobald sie in die Story eingetaucht sind, wollen sie, dass es weitergeht. Genau deswegen floriert DLC. Es gibt einfach einige Spiele, die nicht in die engen Grenzen eines einzelnen Produkts gezwängt werden können.
Klar, mit einem Sequel kann es natürlich auch weitergehen. Doch diese können oftmals die Haupthandlung in eine andere Richtung lenken. DLC behält dagegen das bestehende Setting und die Story bei und fügt nur neue Schnörkel hinzu.
Games wurden kreiert, um gespielt und wieder gespielt zu werden. Manche durchleben gern immer wieder dasselbe Spielerlebnis. Andere allerdings nicht. Für alle, die nichts gegen Wiederholung haben, sind non-DLC Games super. Doch für alle, die ein Erlebnis suchen, das sich kontinuierlich weiterentwickelt, gibt es jede Menge DLC Games!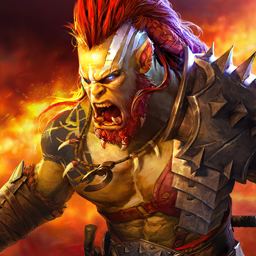 RAID: Shadow Legends
Sammle über 700 Champions & kämpfe um Ruhm