Penny Arcade Expo: il paese dei balocchi per i fan dei videogiochi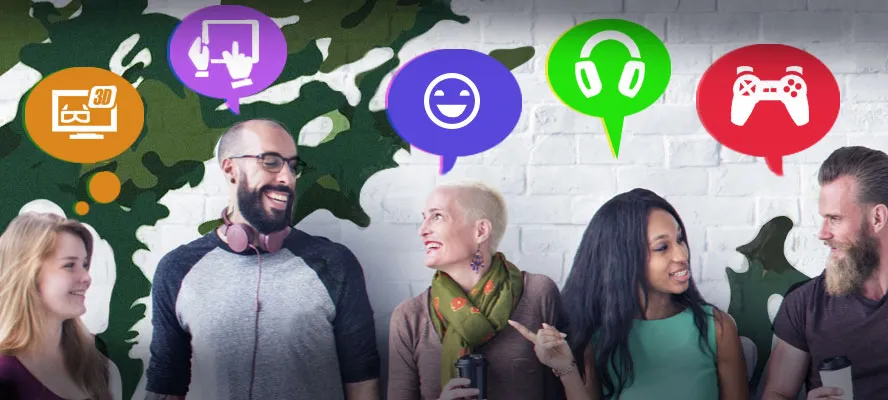 Sei un fan dei giochi arcade? Così come dei giochi per PC e da tavolo? Se la risposta è affermativa non puoi mancare alla prossima convention PAX.

Per scoprire quando si svolgeranno i prossimi eventi, cosa significa PAX e perché questa fiera sia così amata dai giocatori di tutto il mondo, continua a leggere e scoprirai maggiori informazioni sugli eventi Penny Arcade Expo.
Luoghi e date: dove e quando si svolgono le Convention del Penny Arcade Expo?
Si tengono annualmente? Sì, si tiene almeno una convention ogni anno. Le date esatte di ciascuna fiera vengono stabilite nel corso dei mesi ma, in genere, gli eventi si tengono ad aprile, settembre, ottobre e dicembre. Di rito il primo evento annuale è il PAX East (noto anche come Penny East), mentre l'ultimo è il PAX Unplugged.
È prevista una data del Penny East per quest'anno? Certo! Il programma del Penny Arcade Expo contiene anche le date per il Pax East. Sulla base delle informazioni pubblicate finora, ecco il programma del 2022:
PAX East: 21-24 aprile 2022, Boston Convention & Exhibition Center
PAX West: date da pubblicare, a Seattle
PAX AUS: date da pubblicare, a Melbourne
PAX Unplugged: date da pubblicare, a Philadelphia
Ma cosa si intende esattamente per PAX?
PAX sta per Penny Arcade Expo. La prima convention PAX si è tenuta nel 2004 ed è stata organizzata dagli autori del webcomic Penny Arcade, Jerry Holkins e Mike Krahulik, che volevano creare un evento specifico per il mondo dei giochi: il Penny Arcade Expo è nato grazie al loro amore per i giochi penny arcade e per i giochi da tavolo.
La popolarità del PAX è cresciuta nel corso degli anni, prova ne è che la corsa all'acquisto dei biglietti è diventata sempre più frenetica andando di pari passo con la sua notorietà. Infatti, dal primo PAX, che si tenne in una sola giornata e a cui parteciparono 3.300 visitatori, si è passati a un evento che si svolge in 4 giorni.
Il primo evento di 4 giorni, avvenuto nel 2013, è stato il PAX Prime che ha attirato oltre 70.000 visitatori. Parte di questa fase di crescita iniziale la si deve alla partnership con ReedPop: questa società di eventi ha contribuito a trasformare la durata dall'evento, da un solo giorno a una serie di appuntamenti annuali.
Prima del PAX Prime gli organizzatori avevano già cominciato a sperimentare un'organizzazione al di fuori della città natale, ossia Seattle. Nel 2010, infatti, il
PAX East si svolse presso l'Hynes Convention Center di Boston. Con oltre 67.000 visitatori, il PAX East divenne presto un rivale del PAX Prime.
Nel 2012 il Convention and Exhibition Center di Boston è diventato ufficialmente "la dimora" del PAX East, ossia il primo evento che dà inizio alla serie di appuntamenti del PAX.
L'evoluzione del Penny Arcade Expo
Tra il 2013 e il 2015, vennero inseriti nel calendario anche il Pax Australia e il Pax South. Il PAX AUS inaugurale si svolse nel 2013 presso lo Showgrounds di Melbourne, ovvero prima che si trasferisse al Melbourne Convention and Exhibition Center.
Ritornando agli Stati Uniti, il primo PAX South si tenne a San Antonio e divenne il più grande evento Penny Arcade Expo inaugurale della storia.
Sfortunatamente, nonostante la sua popolarità iniziale, il PAX South venne snobbato nel 2021 a causa di un calo di interesse.
Nel 2017, all'interno del programma di eventi fece capolino l'Unplugged. Questa fiera si focalizzava su un aspetto specifico dell'universo del Penny Arcade Expo, ossia i giochi da tavolo, in quanto, nelle convention precedenti, questo genere non aveva rivestito il ruolo che meritava.
Pertanto, avendo stuzzicato l'appetito dei giocatori, si decise di organizzare un evento che fosse ad hoc. Forse il Pax Unplugged non è così popolare come il Pax East o il PAX West (o Penny West), ma è comunque parte integrante del calendario di eventi.
Ciascun evento PAX ha le proprie caratteristiche ma, nel complesso, sono strutturati tutti allo stesso modo. L'unica modifica degna di nota degli ultimi anni è la ridenominazione da PAX Prime a PAX West. Ecco, in breve, la storia del PAX.
Se guardiamo al futuro, i 4 eventi PAX (Penny East, Penny West, PAX AUS e PAX Unplugged) di quest'anno sono all'orizzonte. Ma ecco cosa c'è da sapere in proposito...
Registrazione: come partecipare a un evento Penny Arcade Expo
Per partecipare a qualunque Penny Arcade Expo è necessario fornirsi di biglietto. Ciò significa che serve effettuare una registrazione e acquistare i pass. Questi pass danno accesso ad alcuni giorni prestabiliti, oppure, in alternativa, è possibile acquistare dei pass che danno accesso alla fiera per tutti i 4 giorni.
A differenza di altri eventi del settore, Penny Arcade Expo e ReedPop hanno stabilito un prezzo dei biglietti accessibile. Ad esempio, per il PAX East 2022 il prezzo per un singolo biglietto e per un pass valido per tutti i giorni è rispettivamente di:
Un giorno: $62
Quattro giorni: $235
Cosa accade durante le convention Penny Arcade Expo?
Ogni convention PAX non è altro che una celebrazione dei giochi arcade e dei giochi da tavolo. Sono presenti elementi interattivi in cui i visitatori possono giocare a giochi survival, giochi nuovi, arcade e molto altro ancora.
Si tengono anche conferenze di esperti che trattano una varietà di argomenti tra cui lo sviluppo dei giochi, le nuove tecnologie ecc.
In pratica gli eventi PAX sono un'esperienza onnicomprensiva di tutto ciò che concerne il mondo dei giochi. Per coloro che desiderassero partecipare al Penny Arcade Expo, ecco cosa vi suggeriamo di fare e vedere:
L'Expo Hall, ossia il luogo dove è possibile visualizzare le anteprime dei nuovi giochi, della tecnologia e dei contenuti dei giochi AAA, videogiochi indie e nomi illustri del settore;
Incontrare e socializzare con i personaggi popolari del mondo dei giochi;
Ottenere e acquistare gadget di sviluppatori, società tech e altri brand del settore;
Visitare l'area di gioco in cui è possibile giocare gratuitamente a migliaia di giochi resi disponibili agli utenti;
Partecipare alle conferenze di esperti sui nuovi sviluppatori, metagaming, argomenti rilevanti e dibattiti popolari sull'industria dei giochi;
LAN Party in cui è possibile collegarsi con il proprio PC/portatile alla rete locale e competere con altri visitatori dell'expo;
PAX Arena in cui si svolgono tornei di eSports per professionisti;
Pax Rising Showcase, ossia una vetrina di esposizione per gli sviluppatori.
Durante le convention si tengono anche degli incontri tra i membri delle comunità di gioco affinché socializzino, dibattano e si divertano tra loro.
La Handheld Lounge, invece, è la zona dove ci si rilassa tra una sessione di giochi Android e una di giochi iOS.
Infine, il Pinny Arcade è il luogo in cui i visitatori possono vedere e scambiarsi i pin a tema.
Tutto ciò è solo un assaggio di ciò che accade durante il Penny East, Penny West, PAX AUS e PAX Unplugged. Se sei un gamer, queste convention e fiere dei videogiochi (che non hanno nulla da invidiare all'ESL Pro League, al DreamHack e all'EGX rappresentano il modo migliore di immergerti in ogni aspetto che il settore ha da offrire.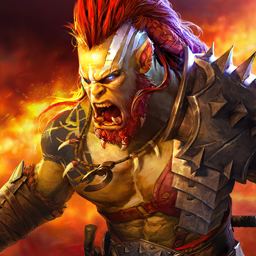 RAID: Shadow Legends
Raccogli 700+ Campioni & Battiti Per La Gloria