Qatar World Cup 2022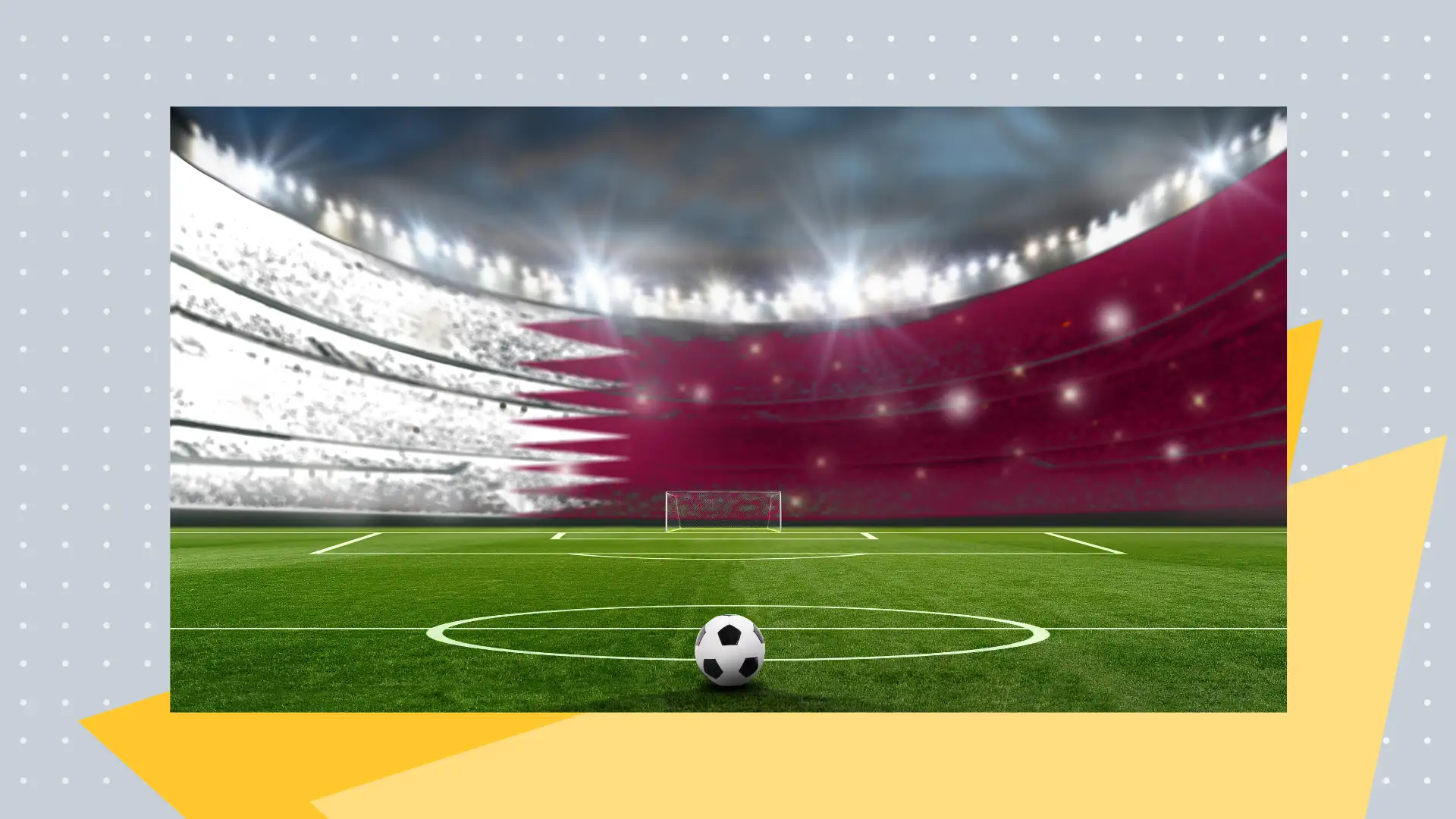 Der FIFA Qatar World Cup findet von Mitte November bis Mitte Dezember 2022 statt. 32 Teams kämpfen darum, Weltmeister und damit Nachfolger von Frankreich zu werden. Favoriten und Außenseiter treffen aufeinander - genauso wie es auch bei den beliebtesten internationalen Fußball Spielen der Fall ist!

Doch welche solltest du vor der WM 2022 unbedingt noch auszuprobieren und welche lässt du lieber im Regal des Geschäfts deines Vertrauens stehen und gehst stattdessen lieber Action Online Spiele kostenlos spielen? Hier sind unsere Empfehlungen der besten Fußball-Videospiele aller Zeiten.
Sensible World of Soccer: Klassiker der Fußball Spiele
Wenn Spiele einen Bezug zu Fußball mitbringen, sind sie automatisch bei einer bestimmten Zielgruppe, genauso wie neue Rollenspiele, beliebt. Das war auch schon in der Vergangenheit so, als Sensible World of Soccer auf dem Amiga erschien. Noch immer hat das Spiel, das damals nur in Europa erschien, eine beachtliche Bedeutung, wenn wir uns Fußballspiele heute ansehen.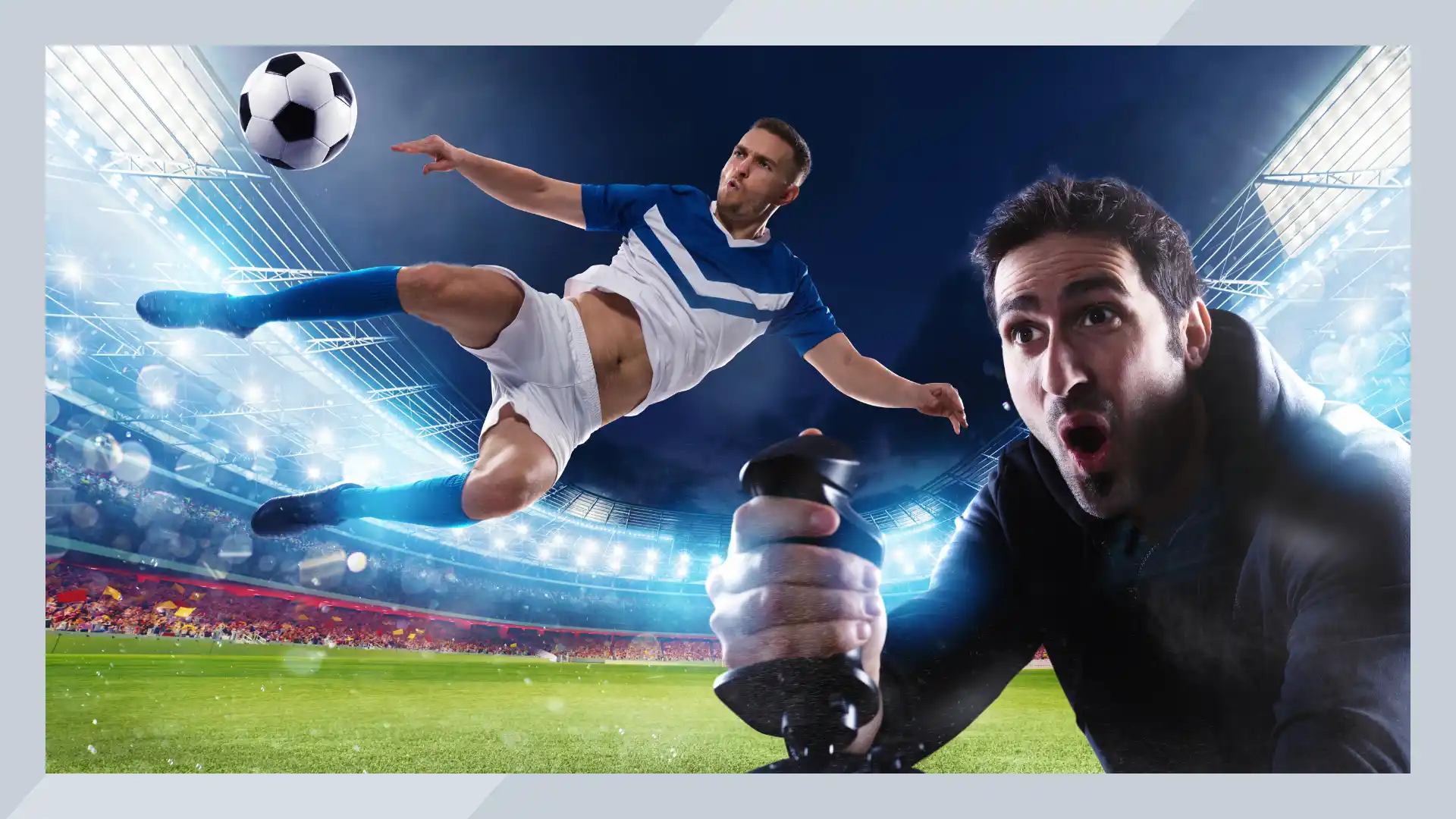 Ein großer Faktor, warum Fußball Spiele von einst noch heute gerne gespielt werden, ist die einfache Steuerung. Zudem gibt es acht Richtungen und den Button für den Schuss. Schon damals sehr beliebt, was später in FIFA 22 und Co. zum Standard wurde: Die Möglichkeit, ein Team durch die Saison zu führen, sprich eine Art des Karrieremodus.
Noch nie zuvor in der Geschichte hatten Fußball Spiele die Möglichkeit geboten, Spieler virtuell zu kaufen und zu verkaufen. Mit diesen Transfermarkt-Funktionen wurde Sensible World of Soccer zum Trendsetter und zu einem bedeutenden Vorläufer für Fußballspiele heute. So sehr sogar, dass die renommierte Stanford University den Klassiker unter den zehn wichtigsten Videospielen aller Zeiten auflistet.
FIFA 10: Kaum Bedeutung für Fußball online spielen
Natürlich befindet sich die aktuelle Version wie FIFA 22 oder FIFA 23 in aller Munde, wenn sie gerade auf den Markt kommt. Doch ebenso schnell wird meist die Kritik laut, wenn sich EA Sports die FIFA Spiele zu einfach macht und sich vor allem auf den Modus Ultimate Team konzentriert, der auch die Top Handy Spiele 2021 Liste schafft. Doch in der Liste der legendären FIFA Spiele landet für uns FIFA 10 ganz oben.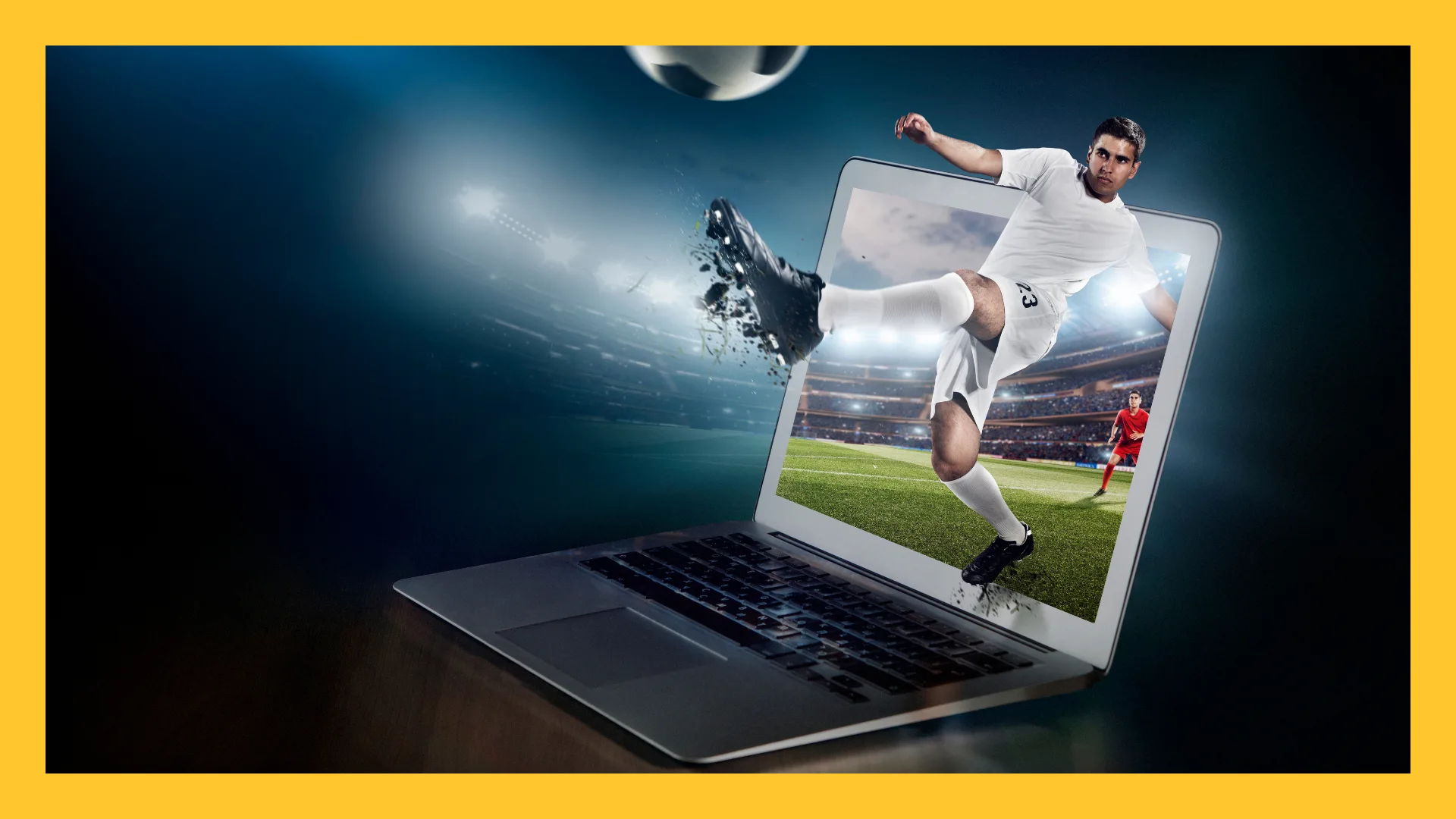 Denn während sich FIFA 22 zum Teil wenig flüssig anfühlt, brilliert die 10-er Version mit einwandfreiem Gameplay, das den Fußball in den Mittelpunkt stellt. An den Qatar World Cup war damals noch nicht zu denken und auch das Online-Spielen hatte bei Fußball Spielen noch nicht die gleiche Bedeutung wie heute. Alles in allem ist FIFA 10 eine großartige Retro-Erfahrung, bei der niemand zu viele Abstriche bei Grafik und Co. in Kauf nehmen muss.
Rocket League: Fußball Spiele kostenlos
Wer Top Online Spiele wie Fußball Spiele kostenlos spielen möchte, ist mit Rocket League bestens bedient. Auf der Liste der Fußball Spiele handelt es sich um einen besonderen Fall, wird doch nicht mit dem virtuellen Fuß gekickt. Stattdessen fahren drei kleine Autos pro Team auf dem Feld herum und versuchen, den Ball ins Netz zu bringen. Stefan Raab und die Autoball WM lassen grüßen.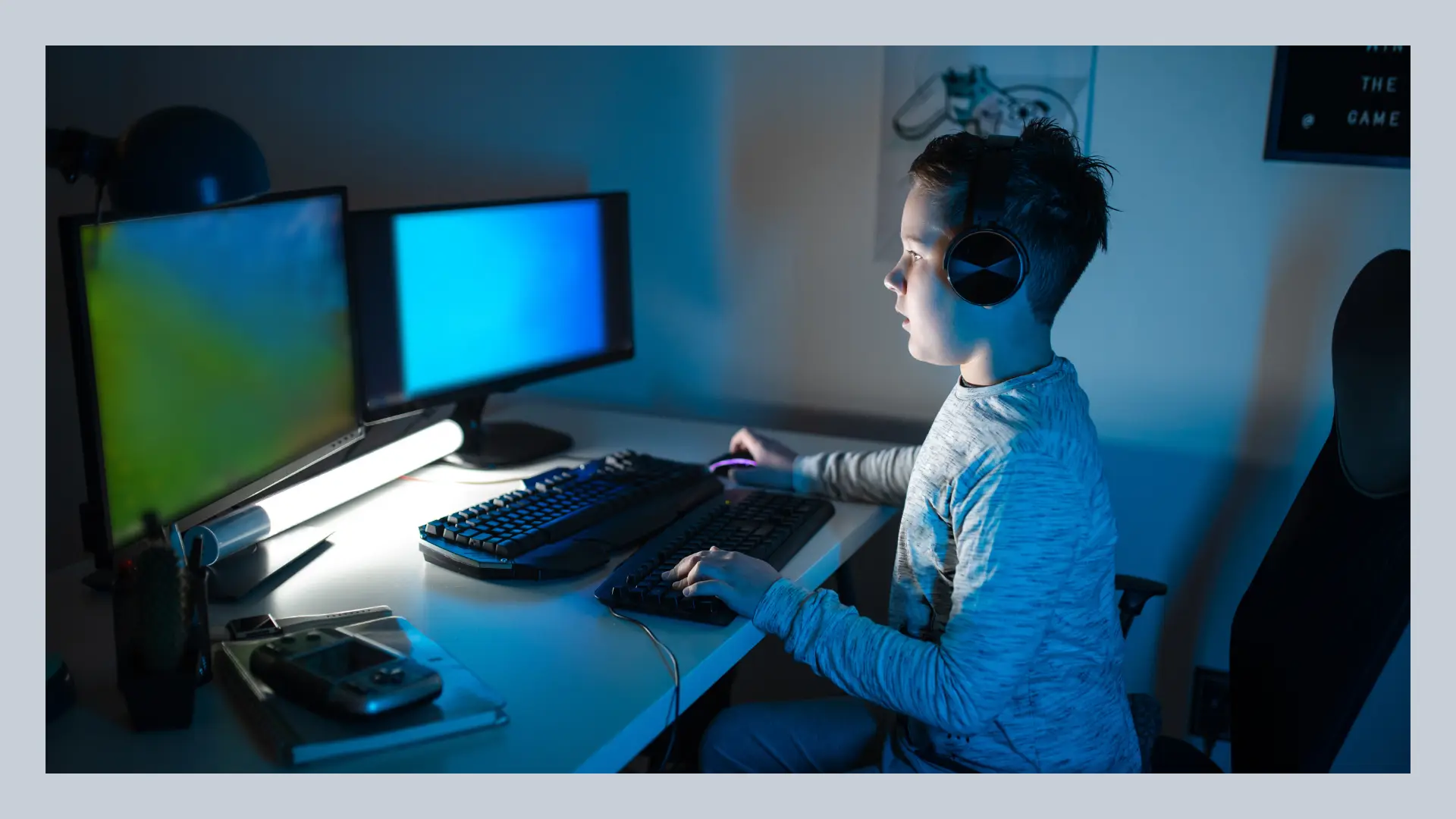 Nicht nur, dass die Rocket League Fußball Spiele kostenlos sind - es macht zudem unfassbar viel Spaß, dem Ball hinterherzujagen, wenn man den Dreh erst einmal raus hat. Wie lange dauern Fußballspiele bei Rocket League? Bei nur fünf Minuten Spielzeit handelt es sich um die perfekte Option für alle, die nicht die Geduld für virtuelle 90 Minuten mitbringen. Kein Wunder, dass Rocket League bei den besten kostenlosen PC Spielen nicht fehlen darf.
Pro Evolution Soccer 6: Das beste der Fußballspiele heute?
Welches das beste der Fußball Spiele in aller Welt ist, ist nur schwer zu ermitteln. Für einige ist es FIFA 22, andere sehen vor dem Qatar World Cup andere Fußball Videospiele in der Pole Position - etwa wenn sie Browsergames kostenlos spielen. Die meisten dürften sich jedoch einig sein, dass Pro Evolution Soccer 6 damals eines der Highlights der Fußball Spiele war.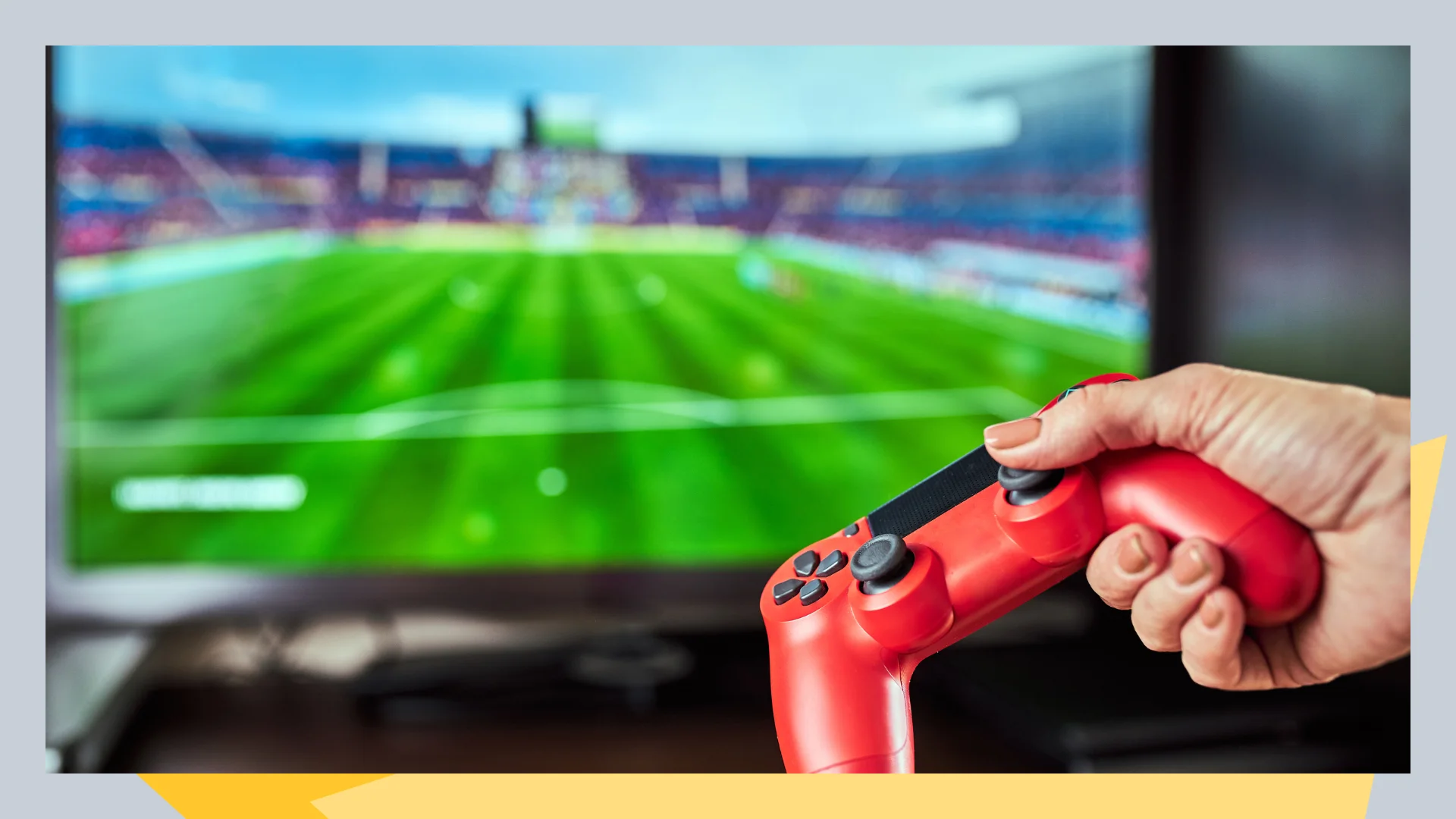 Der ewige Gegner der FIFA Spiele brillierte mit dem besten Gameplay, das wir wohl jemals wieder in der Kategorie Fußball Spiele sehen werden. Einziger Nachteil der Fußball Spiele von Konami war lange, dass PES kaum Lizenzen mitbrachte und somit durch Mods aus der Community verändert werden musste. Einfluss hatte dieser Nachteil damit lediglich dann, wenn man Fußball online wie in einem Great MMORPG 2022 spielen wollte.
Football Manager: Fußball Spiele Klassiker
Bereits der Championship Manager wurde in den 90-er Jahren zum echten Hit unter den Fußball Spielen, die später den Weg zu den Most Played iOS Games 2022 ebneten. Der Football Manager folgte und definierte die Frage "Wie lange dauern Fußballspiele?" ganz neu. Das Sega-Spiel hat seit jeher eine extrem hohe Rate an Spielern zu bieten, die auch noch kurz vor dem Release des neuen Ablegers die vorhandenen Fußball-Videospiele nutzen.
Besonders beliebt ist der Football Manager auch deshalb, weil er eine für Fußball Spiele ungewöhnlich hohe Detailtiefe mitbringt. Jeder einzelne Schritt des gewählten Vereins kann genauestens geplant und ausgeführt werden. Umso schöner wird der Erfolg beim Fußball spielen dann, wenn sich erst einmal der Erfolg einstellt. Für diejenigen, die Fußball online spielen möchten, eignet sich der Football Manager nur bedingt. Es handelt sich aber um einen Offline-Klassiker der Fußball Spiele sondergleichen. Im Übrigen gibt es auch beste Handyspiele und Konsolenversionen des FM.
Fragen & Antworten zur Fußball-WM 2022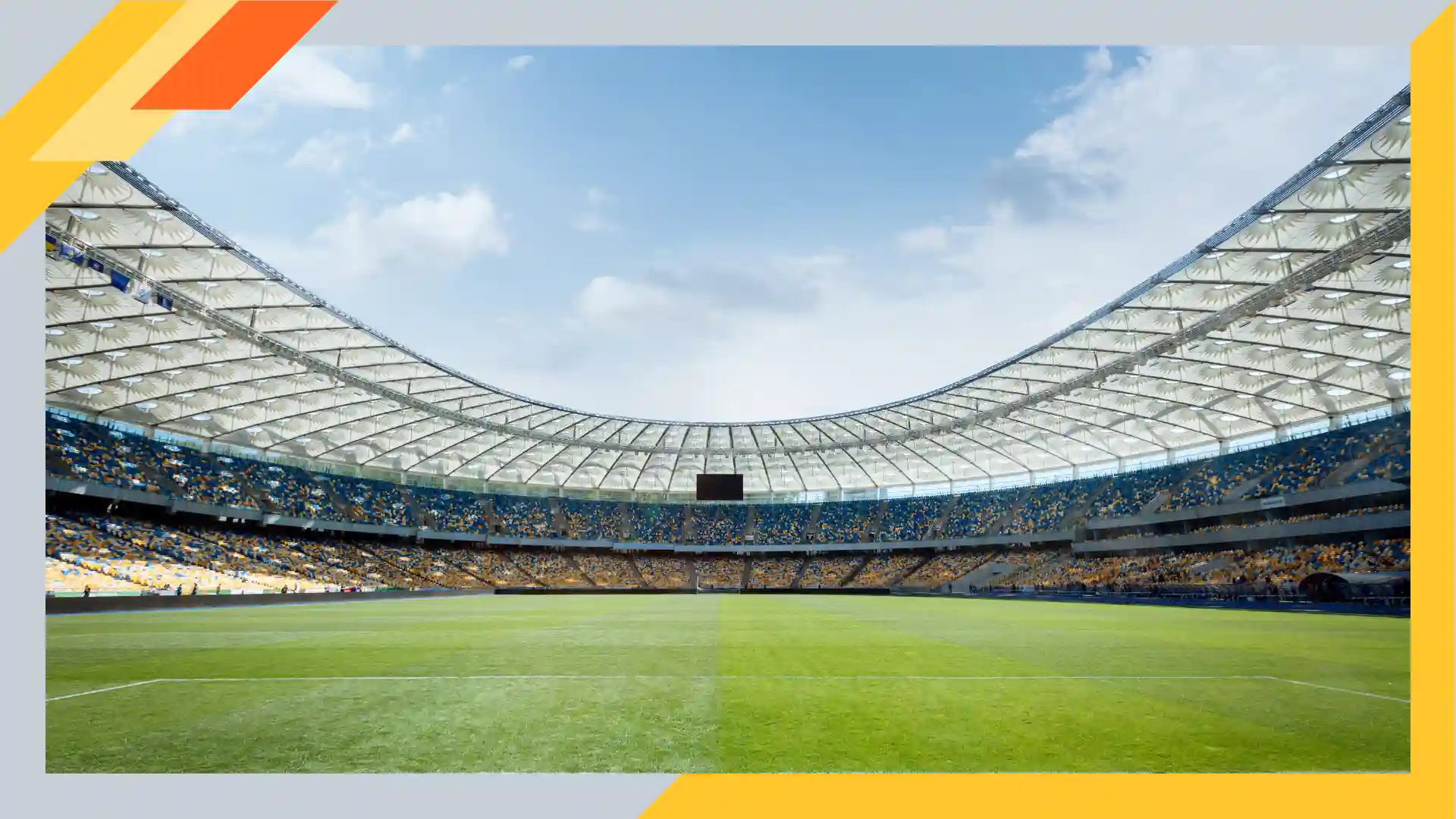 Wie sieht der FIFA WM 2022 Spielplan aus?
Wer nicht nur über Spiele Fußball simulieren möchte, sondern auch den Sport selbst verfolgt, wird bei der WM 2022 fündig. Die Fußball-Spiele in Katar beginnen am 20. November um 17:00 Uhr deutscher Zeit. Die Vorrunde wird am 2. Dezember beendet und einen Tag später beginnt die K.o.-Runde mit dem Achtelfinale. Das WM-Finale steigt schließlich am 18. Dezember um 16:00 Uhr deutscher Zeit.
Wie lange dauern Fußballspiele bei der WM 2022?
Die Fußball-Spiele bei der WM 2022 beginnen am 20. November mit dem Auftaktmatch. Pro Tag finden während der Gruppenphase normalerweise vier Spiele statt. Es folgen das Achtelfinale vom 3. bis 6. Dezember, das Viertelfinale am 9. und 10. Dezember, die beiden Halbfinale am 13. und 14. Dezember sowie Spiel um Platz 3 (17.12.) und das Finale am 18. Dezember.
Wo wird die nächste WM 2026 ausgetragen?
Während die WM 2022 in Katar stattfindet, sind die Spiele im Fußball in vier Jahren in Nordamerika zu Gast. Denn die WM 2026 steigt in den USA, Kanada und Mexiko. Der Großteil der Spiele findet in den Vereinigten Staaten statt, wo es die meisten modernen Stadien gibt. Die traditionsreichen Arenen in Mexiko sollten allerdings viele Fans finden.
Wie wird die FIFA Weltmeisterschaft gespielt?
32 Mannschaften sind bei der Weltmeisterschaft dabei und spielen basierend auf der WM Auslosung in acht Vierergruppen jeder gegen jeden. Die beiden besten Teams erreichen das Achtelfinale und treffen dort auf die anderen Nationen, die weiter kamen. Ab dort wird im K.o.-System bis zum WM Finale weitergespielt. Der Sieger ist neuer Weltmeister und mit Free Games iOS auch virtuell nachspielbar.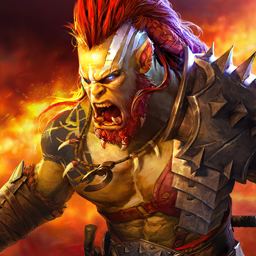 RAID: Shadow Legends
Sammle über 700 Champions & kämpfe um Ruhm