Les meilleurs jeux de foot classiques pour se préparer à la Coupe du monde 2022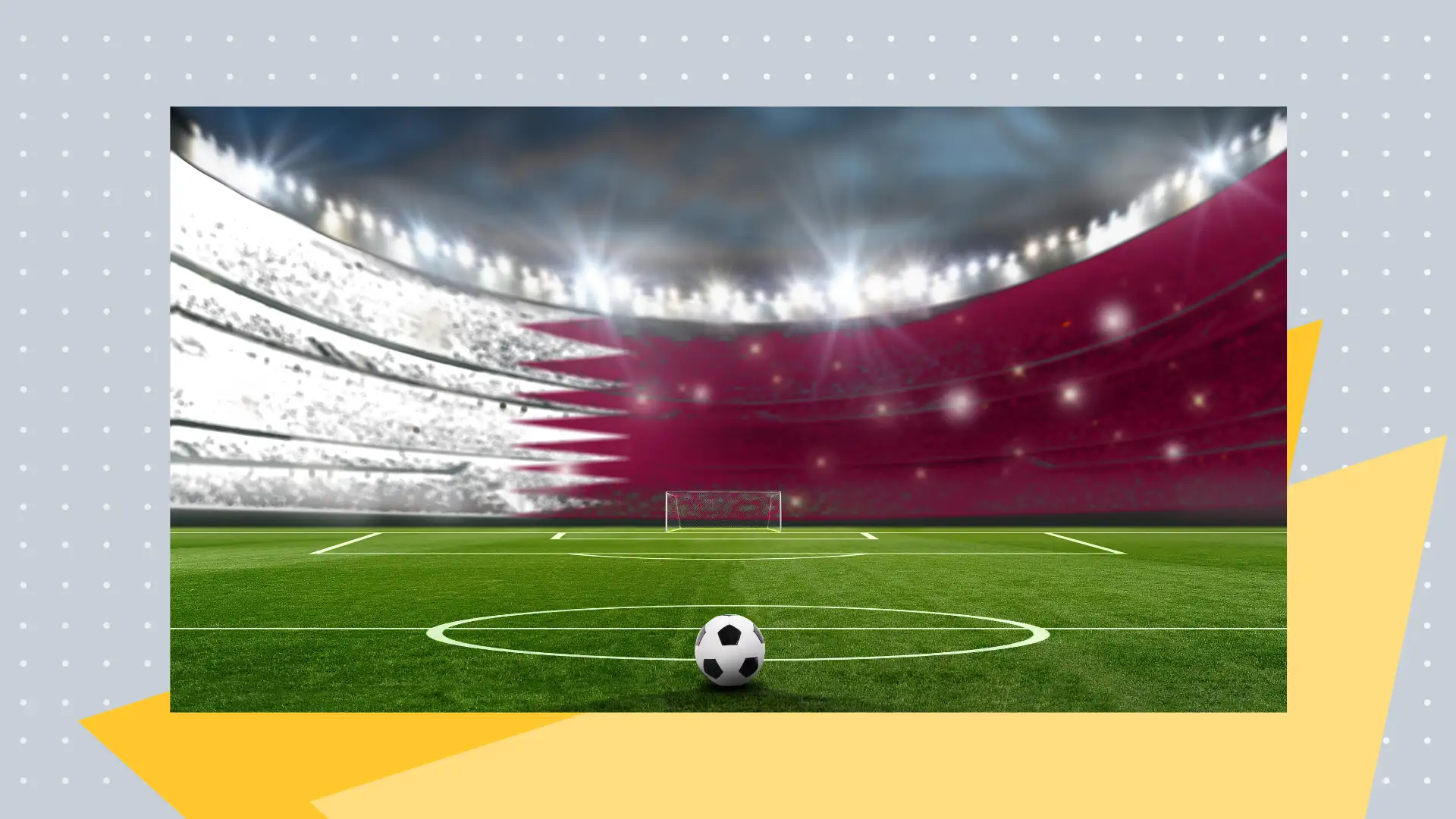 Le football est le sport le plus populaire qui soit ! Les matchs de football rassemblent aujourd'hui des dizaines de milliers de supporters dans les stades et des centaines de millions devant les écrans de télévision. Le Qatar sera donc au centre de leur attention en 2022.
C'est là-bas que sera désigné le vainqueur de la Coupe du monde de football 2022.

Trente-deux équipes se rencontreront lors de la Coupe du monde au Qatar. Les outsiders affronteront les favoris pour avoir la chance de devenir champions du monde - un scénario qui n'est pas très différent de celui des jeux RPG les plus populaires.
Avant de nous plonger dans l'univers des jeux vidéo de foot, voici quelques questions sur la Coupe du monde au Qatar.
Quel est le calendrier de la Coupe du monde de football en 2022 ?
Le premier match de la Coupe du monde et des phases de groupe débutera le 20 novembre à 17h00 CET. Celles-ci se poursuivront jusqu'au premier tour des éliminatoires, le 3 décembre. Les quarts de finale commencent le 9 décembre et les demi-finales sont prévues le 13 décembre.
La finale aura lieu le 18 décembre. Entre les matchs, tu peux toujours télécharger les meilleurs jeux en ligne sur le football.
Où se déroulera la Coupe du monde en 2026 ?
La Coupe du monde de la FIFA 2026 sera unique dans la mesure où elle sera organisée par trois pays d'Amérique du Nord : le Mexique, les États-Unis et le Canada.
Comment se déroulera la Coupe du Monde de football 2022 ?
La compétition commencera par la qualification. Les équipes seront divisées en groupes et devront se classer premières de leur groupe pour se qualifier pour la Coupe du monde. Les hôtes se qualifient automatiquement.
Lors de la Coupe du monde de la FIFA 22 au Qatar, la compétition commence par des groupes de quatre équipes. Chaque équipe joue contre une autre et les deux premières équipes se qualifient pour les play-offs.
À ce stade, les équipes jouent des matchs éliminatoires et l'équipe perdante est exclue de la compétition. Cela continue jusqu'à ce qu'il ne reste plus que deux équipes en finale et qu'une seule d'entre elles remporte la victoire.
Pour se mettre dans l'esprit de la Coupe du monde 2022, nous avons fouillé dans les archives pour retrouver certains des plus grands jeux de football de tous les temps. Bien sûr, ils ne font pas partie des meilleurs jeux d'action, mais ils ont d'immenses armées de fans.
Les meilleurs jeux de foot à découvrir
Quels sont les meilleurs jeux de football gratuits sortis à différentes époques, depuis les jeux sur PC jusqu'aux jeux sur console ? Notre article ne porte pas sur FIFA 22 et tu ne trouveras pas ici de jeux de foot en ligne pour mobile. Nous avons choisi des représentants très inattendus des jeux vidéo de foot.
Sensible World of Soccer
Sensible World of Soccer est le jeu de foot en ligne dont se souviennent le plus les joueurs européens, car il est sorti pour le célèbre ordinateur Amiga.
Malheureusement, à l'époque, il n'était pas possible de télécharger des jeux comme c'est le cas aujourd'hui, ce qui l'a empêché d'attirer le public international qu'il méritait certainement. Cependant, ceux qui ont joué à Sensible World of Soccer sont tombés amoureux du jeu.
Les commandes du jeu étaient simples, avec huit directions de mouvement et une touche pour les frappes. Cependant, il était possible d'effectuer de nombreuses actions en fonction de la situation.
Pour beaucoup, c'est la première fois qu'un jeu de football est né de ce qui était auparavant une variante du jeu de Pong.
La principale nouveauté était la capacité de gérer les carrières des membres de l'équipe. Pour la première fois, tu pouvais acheter et vendre des joueurs pour améliorer ton équipe. Cela a conduit à une nouvelle orientation en termes de gestion, caractéristique du football d'aujourd'hui.
Le jeu était si important que l'université de Stanford l'a classé parmi les dix jeux vidéo les plus importants de tous les temps.
FIFA 10
Il existe tout un héritage de la franchise FIFA, sans doute le jeu le plus connu au monde, depuis les versions de rue jusqu'au football international. Les joueurs disent souvent que les jeux de foot en ligne de la FIFA ne visent que le profit.
En effet, les joueurs et les équipes changent légèrement chaque année, mais en fait, les matchs diffèrent peu d'une année sur l'autre. Néanmoins, certaines versions de FIFA ont dépassé les attentes les plus audacieuses.
FIFA 10 est peut-être le plus remarquable des jeux FIFA. Son attrait réside en partie dans son retour à l'essentiel : l'action sur le terrain. Les techniques de jeu sont variées et engageantes, et la jouabilité est sans faille.
Même si tu es gêné par les graphismes en blocs assez basiques comparés à des jeux vidéo de foot comme FIFA 22, le résultat reste bluffant.
Rocket League
Il n'a peut-être pas le réalisme de FIFA 22 et utilise des voitures à la place des joueurs, mais Rocket League est l'un des jeux de foot les plus populaires aujourd'hui. Le principe du jeu est simple : tu prends un petit buggy ou une voiture sur le terrain avec ton équipe de trois personnes.
Marque autant de buts que possible en frappant la balle dans le but de ton adversaire sans exploser. C'est très amusant et cela en fait l'un des jeux vidéo les plus joués en ce moment.
La popularité de Rocket League est énorme. Ce jeu gratuit combine des jeux de sport et d'action dans un environnement fun et cool. Ce jeu de football est tellement apprécié que des ligues eSport entières lui sont désormais consacrées.
Tu peux jouer pour le plaisir avec ta famille, qui maîtrisera facilement le jeu, ou affronter tes amis en ligne.
FIFA Street 2
FIFA Street était une véritable aberration dans les jeux FIFA, et le risque a été récompensé. Ce titre ne fait pas partie des jeux de football gratuits pour navigateur. Sorti sur Xbox, PS2, GameCube et Nintendo DS, il a transporté l'action du terrain aux ruelles et aux parkings du monde entier.
Sans surprise, cela en a fait un succès mondial.
Les matchs se déroulaient entre deux équipes de quatre personnes. Tous les combats étaient chronométrés. L'objectif était de marquer un but ou de gagner des points en réalisant des figures.
Ce jeu de football avait une bande sonore exceptionnelle, ce qui est rare dans la musique des jeux vidéo de football, ainsi que et de nombreuses légendes à débloquer.
Bien que le jeu ait reçu de mauvaises critiques, il était en avance sur son époque. Aujourd'hui, les jeux de football gratuits et les jeux de sport en général s'orientent vers des salles à débloquer et des modes de rue. Cet humble jeu en a été le pionnier.
Pro Evolution Soccer 6
Pendant un certain temps au début du millénaire, les jeux FIFA ont occupé la première place parmi les meilleurs jeux de foot. Cela est dû en partie à la disponibilité des licences. Qui ne voudrait pas collectionner des joueurs réels et des équipes légendaires ?
Pro Evolution Soccer s'est lentement développé en tant que franchise, travaillant sur divers aspects du jeu pour devenir un concurrent de premier plan. Pro Evolution Soccer 6 a abordé tous les points essentiels.
Cette édition avait tout pour plaire : différents modes de jeu, des boutiques pour acheter des accessoires, mais le plus intéressant était qu'il pouvait se connecter au PlayStation Network, à une époque où les jeux de sport en ligne commençaient tout juste à émerger.
Les développeurs avaient enfin réussi à combler les attentes des joueurs en matière de jeux de football.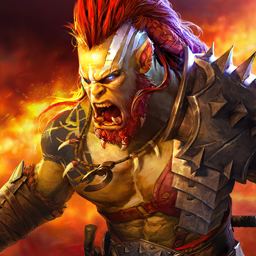 RAID: Shadow Legends
Récupère + de 700 Champions et décroche la gloire