I migliori giochi di calcio da provare per prepararsi ai mondiali Qatar 2022!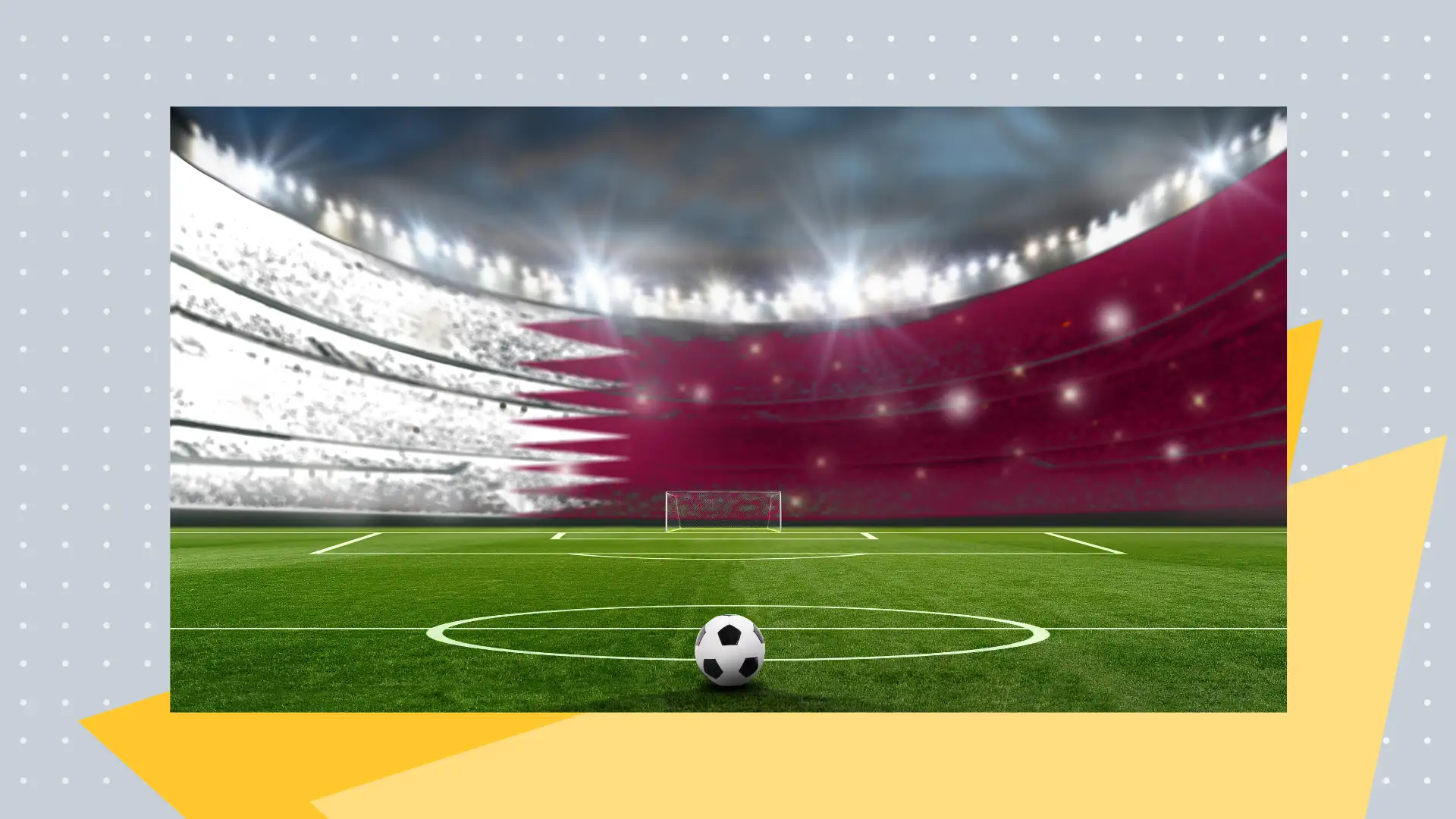 Quest'anno, la coppa del mondo FIFA verrà giocata in un'insolita atmosfera autunnale, dal momento che dovremo aspettare novembre per udire l'attesissimo fischio di inizio.
Con ben 32 nazionali partecipanti, le squadre meno competitive si ritroveranno a sfidare delle vere e proprie leggende del calcio in una battaglia per la conquista del titolo più ambito (proprio come accade nei nostri incredibili giochi RPG).

Nell'attesa che venga inaugurato il torneo, potremmo riscaldarci rispolverando alcuni dei migliori videogiochi di calcio di sempre.
Sensible World of Soccer
Sensible World of Soccer è un titolo entrato nella storia dei giochi di calcio, nonostante il suo successo fosse limitato principalmente al mercato europeo.
Venne lanciato sul celebre PC Amiga e anche se non ottenne la fama internazionale che meritava, oggi viene celebrato come un vero e proprio cult tra i videogiochi di calcio.
Come in molti dei giochi per PC dell'epoca, i comandi erano estremamente semplici, con otto direzioni e un solo pulsante per calciare, ma in base al contesto era possibile effettuare un grande numero di azioni.
Sensible World of Soccer viene considerato da molti il titolo con cui i giochi di calcio hanno compiuto un salto di qualità rispetto alle classiche varianti di Pong.
L'aspetto più importante, tuttavia, era costituito dalla possibilità di acquistare e vendere giocatori per migliorare la propria squadra, facendo da apripista per le strategie di gestione che dominano i giochi di calcio online più recenti.
Questo titolo ha avuto un'influenza talmente rilevante da essere stato indicato dalla Stanford University come uno dei dieci giochi online più importanti di sempre.
FIFA 10
Tra gli appassionati di giochi di calcio, FIFA è un nome che è anche sinonimo di certezza.
Questa serie leggendaria include infatti numerosi titoli che vanno dalle competizioni internazionali a quelle di strada, sebbene molti gamer accusino il produttore di lanciare dei giochi di calcio online quasi sempre uguali, in cui cambiano solo pochi elementi tra i calciatori e le squadre.
Se ciò è vero per molti titoli della serie, ve ne sono alcuni che sono usciti fuori da questo schema per stupire il pubblico.
FIFA 10 è indubbiamente il più importante tra i giochi di calcio appartenenti a questa serie. Il segreto del suo successo è in parte dovuto all'azione sul campo, con tecniche di gioco variegate e divertenti e una fluidità inedita.
Nonostante la grafica fosse alquanto "primitiva" rispetto ai giochi di calcio gratis e a pagamento usciti quest'anno (come FIFA 2022), regge ancora il confronto con i migliori.
Rocket League
Rocket League merita un posto d'onore tra i giochi di calcio gratis per la sua originalità: i giocatori guidano delle auto lungo il campo insieme agli altri tre membri della loro squadra, con l'obiettivo di segnare il maggior numero di goal possibile senza esplodere.
Come potrete immaginare, il divertimento è assicurato.
Il successo di Rocket League tra i giochi di calcio è dovuto a diversi fattori, tra cui la possibilità di utilizzarlo gratis e il fatto che unisca lo sport ai giochi d'azione in un'ambientazione estremamente originale.
È talmente popolare da poter vantare interi campionati di eSport, anche grazie alla sua versatilità: puoi usarlo per rilassarti con la famiglia o sfidare i tuoi amici online in una sfida all'ultimo goal. Potevamo forse non inserirlo tra i migliori giochi di calcio della storia?
FIFA Street 2
Nella storia dei giochi di calcio, FIFA Street merita un capitolo a parte e potremmo indubbiamente definirlo una scommessa riuscita.
Lanciato su Xbox, PS2, GameCube e Nintendo DS, ha portato l'azione fuori dagli stadi per animare le vie cittadine e i parcheggi di tutto il mondo, con un'idea geniale che ha donato un'atmosfera molto più internazionale ai giochi di calcio tradizionali.
Le partite sono cronometrate e giocate tra due squadre da quattro atleti con l'obiettivo di segnare goal o conquistare punti grazie alle mosse speciali.
Ovviamente non potevano mancare le leggende dei giochi di calcio, che possono essere sbloccate con il tempo, e un sottofondo musicale degno delle migliori colonne sonore dei videogiochi.
Nonostante la critica non sia stata particolarmente buona con FIFA Street all'epoca del suo lancio, oggi appare evidente quanto sia stato innovativo, anticipando alcune delle principali tendenze dei nuovi giochi di calcio e sportivi in generale, tra cui le ambientazioni sbloccabili e le modalità su strada.
Non sarà il gioco più bello del mondo, ma ha portato una ventata di innovazione.
Pro Evolution Soccer 6
La serie FIFA ha dominato la scena dei giochi di calcio nel primo decennio degli anni 2000 e va riconosciuto che parte del suo successo fosse dovuto al fatto di possedere le licenze ufficiali: chi non preferirebbe giocare con i nomi e le squadre reali?
Dall'altro lato del campo, Pro Evolution si è lentamente affermato con una serie di titoli di alto livello in grado di contendere il primo posto tra i giochi di calcio. Gli sviluppatori hanno infatti lavorato su diversi aspetti, perfezionando il gioco fino a raggiungere il punto più alto con Pro Evolution Soccer 6.
Il sesto capitolo della serie aveva tutto ciò che si potesse desiderare nei giochi di calcio dell'epoca: una vasta gamma di modalità, degli store per acquistare elementi aggiuntivi e la possibilità di collegarsi alla rete di PlayStation, in un periodo in cui il mondo dei titoli sportivi da giocare online muoveva i suoi primi passi.
Non è quindi sorprendente che Pro Evolution Soccer 6 sia stato uno dei giochi più giocati del momento.
Domande frequenti sui mondiali di calcio 2022
Qual è il programma dei mondiali Qatar 2022?
La partita inaugurale del campionato mondiale di calcio 2022 sarà la prima della fase dei gironi e l'arbitro darà il fischio di inizio alle 17:00 (CET) del 20 novembre.
Il torneo proseguirà quindi il 3 dicembre con i primi scontri a eliminazione diretta, seguiti dai quarti e dalle semifinali, che avranno inizio rispettivamente il 9 e il 13 dicembre.
Le due nazionali che ne usciranno vittoriose si sfideranno nella finale del 18 dicembre.
Quali sono le date di inizio e fine del campionato mondiale di calcio 2022?
La prima partita dei mondiali di calcio 2022 sarà giocata il 20 novembre e il torneo proseguirà tra gironi e fasi di eliminazione fino alla finale del 18 dicembre (dopo la quale potrai continuare a divertirti con uno o più dei giochi di calcio online che ti abbiamo suggerito).
Quale Paese ospiterà la prossima coppa del mondo, nel 2026?
Nel 2026 sarà celebrata un'edizione unica della coppa del mondo, dal momento che sarà ospitata da ben tre Paesi nordamericani: Messico, Stati Uniti e Canada.
Come sarà giocato il campionato mondiale di calcio 2022?
Come di consueto, la competizione ha avuto inizio con la fase di qualificazione, durante la quale le squadre sono state inserite in gruppi casuali per sfidarsi e conquistare un posto nel campionato del mondo. La nazionale del Paese ospitante si qualifica automaticamente.
I mondiali di calcio 2022 che si svolgeranno in Qatar inizieranno con dei gironi da quattro squadre, due delle quali accederanno alla fase a eliminazione diretta.
A partire da questo momento, le nazionali che perderanno le partite lasceranno la competizione e le ultime due a rimanere in gioco parteciperanno alla finale in cui verrà determinato il vincitore.
Ricorda che nell'attesa che inizi lo spettacolo potrai divertirti con i migliori giochi di calcio gratis e a pagamento disponibili sul mercato!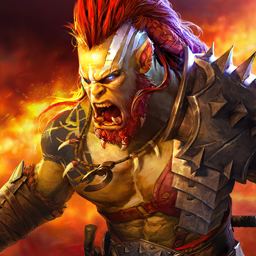 RAID: Shadow Legends
Raccogli 700+ Campioni & Battiti Per La Gloria