Im März 2017 erschien die Nintendo Switch auf dem Markt und damit eine Konsole, wie es sie zuvor noch nie gegeben hatte. Nintendo schaffte damit die erste Handheld-Konsole, die zu einem stationären Geräte umgebaut werden konnte. Während bspw. PS Vita Spiele speziell für den kleinen Bildschirm entwickelt werden, sieht es bei der Switch also anders aus. Schließlich musste man die Qualität der Nintendo Switch Spiele so hochfahren, dass sie auf dem Fernseher genauso hochwertig wirken, wie die Titel der Konkurrenzkonsolen PS5 oder Xbox Series X/S.
Gute Spiele für die Switch gibt es heute ausreichend, einige davon haben Spieler in den letzten Jahren jedoch besonders überzeugt. Wir stellen deshalb die besten Switch Spiele vor (zehn Games, die ihr jetzt schon genießen könnt und fünf, die bald erscheinen) und verraten dazu noch, wo kann man Spiele runterladen, wenn man einmal auf kostenlose Switch Spiele setzen möchte!
Nintendo Switch Games: Was sind die 10 besten Nintendo Switch Spiele?
Über die Jahre hat Nintendo einige Top Switch Spiele herausgebracht, die bis heute von Fans gefeiert werden. Wer also nach einer Nintendo Switch Spiele Bestenliste sucht, ist bei uns genau richtig. Diese Games sind zwischen 2017 und 2023 erschienen und sollten von jedem Besitzer einer Switch gespielt werden:
1. The Legend of Zelda: Breath of the Wild (2017)
Keine Liste der besten Nintendo Switch Spiele wäre komplett ohne Link, den Helden der The Legend of Zelda-Reihe. Breath of the Wild war der erste Teil einer neuen Reihe und zählte für zahlreiche Gamer als Kaufgrund für die Switch. Bis heute hat sich das Game über 30 Millionen Mal verkauft.
Breath of the Wild gilt aus verschiedenen Gründen als Meisterwerk und begeistert sowohl Fans von Storytelling Games, als auch Open-World-Entdeckern. Die atemberaubende Kulisse macht das Spiel zu etwas Besonderem: Mit Link können Spieler durch schneebedeckte Bergen ziehen, beeindruckende Dünen überqueren oder sogar durch die Lüfte gleiten. Sogar sechs Jahre nach dem Release lohnt es sich immer noch, dieses Spiel auszuprobieren.
2. Super Mario Odyssey (2017) 📢
Natürlich musste zum Launch der Konsole auch ein anderer Hauptcharakter von Nintendo mit einem der besten Nintendo Switch Spiele vertreten sein: Mario.
In diesem 3D-Jump'n'Run konnten sich die Macher noch einmal selbst übertreffen. Sie schufen unterhaltsame Spielmechaniken und innovative Levels, die neuen Schwung in die Reihe brachten und trotzdem das klassische Mario-Flair auf die Konsole brachten. Die 26 Millionen verkauften Exemplare sprechen wohl für sich!
89,997,040
RAID-SPIELER WELTWEIT. MACH MIT!
3. Animal Crossing: New Horizons (2020)
Die besten Nintendo Switch Spiele müssen natürlich auch ein Spiel beinhalten, dass unglaubliche Verkaufszahlen geschrieben hat. Fast 43 Millionen Mal wurde Animal Crossing: New Horizons bis heute gekauft und toppt damit sogar die Erfolge von Link und Mario.
Spieler können darin ihre eigene Insel gestalten und in ihr persönliches Paradies verwandeln. Dort können sie fischen, Käfer sammeln, eigene Pflanzen anbauen, die Inseln ihrer Freunde erkunden und vieles mehr.
4. Super Smash Bros. Ultimate (2018)
Der nächste Titel in unserer Liste der Top Switch Spiele hat es in sich. Bei Super Smash Bros. Ultimate gelangen nämlich alle geliebten Charaktere des Nintendo-Universums auf den Bildschirm. In diesem Crossover können Spieler aus einer gigantischen Auswahl an Figuren wählen und diese gegeneinander antreten lassen.
Das Spiel verkaufte sich gut und konnte bisher fast 32 Millionen Exemplare verkaufen, wurde von einigen Spielern jedoch auch kritisch betrachtet. Viele Inhalte des Spiels müssen mit DLCs gekauft und freigeschaltet werden, was Nintendo in den Augen vieler geizig erscheinen lässt. Manche Gamer wichen deshalb sogar auf gute kostenlose Spiele aus.
5. Mario Kart 8 Deluxe (2017)
Obwohl es sich bei Mario Kart 8 Deluxe nicht einmal um eine neues Spiel handelt, sondern um ein Wii U Game, das für die Switch adaptiert wurde, konnte es sich schnell als eines der beliebtesten Nintendo Switch Games etablieren. Mit über 55 Millionen verkauften Exemplaren übertrifft es alle bisher genannten Spiele um Längen. Das Rennspiel überzeugt mit lustigen Strecken, genialer Steuerung und jeder Menge Spaß für mehrere Spieler.
6. The Legend of Zelda: Tears of the Kingdom
Die besten Spiele für die Nintendo Switch findet man natürlich nicht nur in den vergangenen Jahren. Auch 2023 sind bereits einige Titel erschienen, die es in sich haben. Dazu zählt der neueste Teil rund um Link, der als The Legend of Zelda: Tears of the Kingdom erschienen ist. Fans der Reihe haben sechs Jahre auf die Fortsetzung von Breath of the Wild gewartet und sind sich einig, dass es sich gelohnt hat. In wenigen Monaten hat sich das Spiel bereit 18 Millionen Mal verkauft.
7. Pikmin 4
Obwohl Pikmin 4 vermutlich für Kinder ausgelegt wurde, genießen auch viele Erwachsene den neuesten Teil dieser Reihe. 10 Jahre nach dem Erscheinen des letzten Ablegers überzeugt dieser Titel mit Elementen aus dem Echtzeit-Strategiegenre und bietet die neue Option, die eigenen Charaktere zu individualisieren.
Nintendo-Konsolen werden oftmals nur mit Genres wie Jump'n'Run oder Racing verbunden. Pikmin 4 beweist jedoch, dass auch komplexere Spielweisen auf der Switch Platz haben. Egal was man sucht, von MMORPG free to-play deutsch bis hin zu komplexen Strategiespielen, es warten die passenden Nintendo Switch Spiele.
8. Cassette Beasts
Im April 2023 erschien ein Indie-Game, das von der Welt der Pokémon inspiriert wurde. In diesem Spiel muss man deshalb auch Monster sammeln und mit ihnen in spannenden Kämpfen antreten.
Das Spiel sticht durch seine Komplexität hervor und zielt damit besonders auf erwachsene Gamer ab. Damit bietet es die perfekte Alternative zu Pokémon für jene, die Top Switch Spiele für Erwachsene suchen.
9. Metroid Prime Remastered
Die besten Spiele für die Switch müssen nicht immer neu sein, das beweist Metroid Prime Remastered. Dabei wurde der klassische Titel einer völlig neuen Spielerschaft zugänglich gemacht. Das Game bietet die perfekte Kombination aus FPS und Side-Scroller und sorgt für jede Menge Unterhaltung.
10. Octopath Traveler II
Rollenspiele zählen zu den beliebtesten Games auf dem Markt und lassen sich besonders häufig als kostenlose Spiele PC Download finden. Wer bereit ist, doch etwas auszugeben, findet in Octopath Traveler II alles, was er sucht. Spieler können dabei acht verschiedene Charaktere kennenlernen und ihre individuellen Schicksale erfüllen.
Welche Switch Spiele kommen 2023 raus?
Neben unseren fünf bereits erschienen Titeln sollen auch noch weitere Nintendo Switch Spiele 2023 das Licht der Welt erblicken. Wir freuen uns dabei ganz besonders auf diese zwei Games:
11. Harvest Moon: The Winds of Anthos (September 2023)
12. Super Mario Bros. Wonder (Oktober 2023)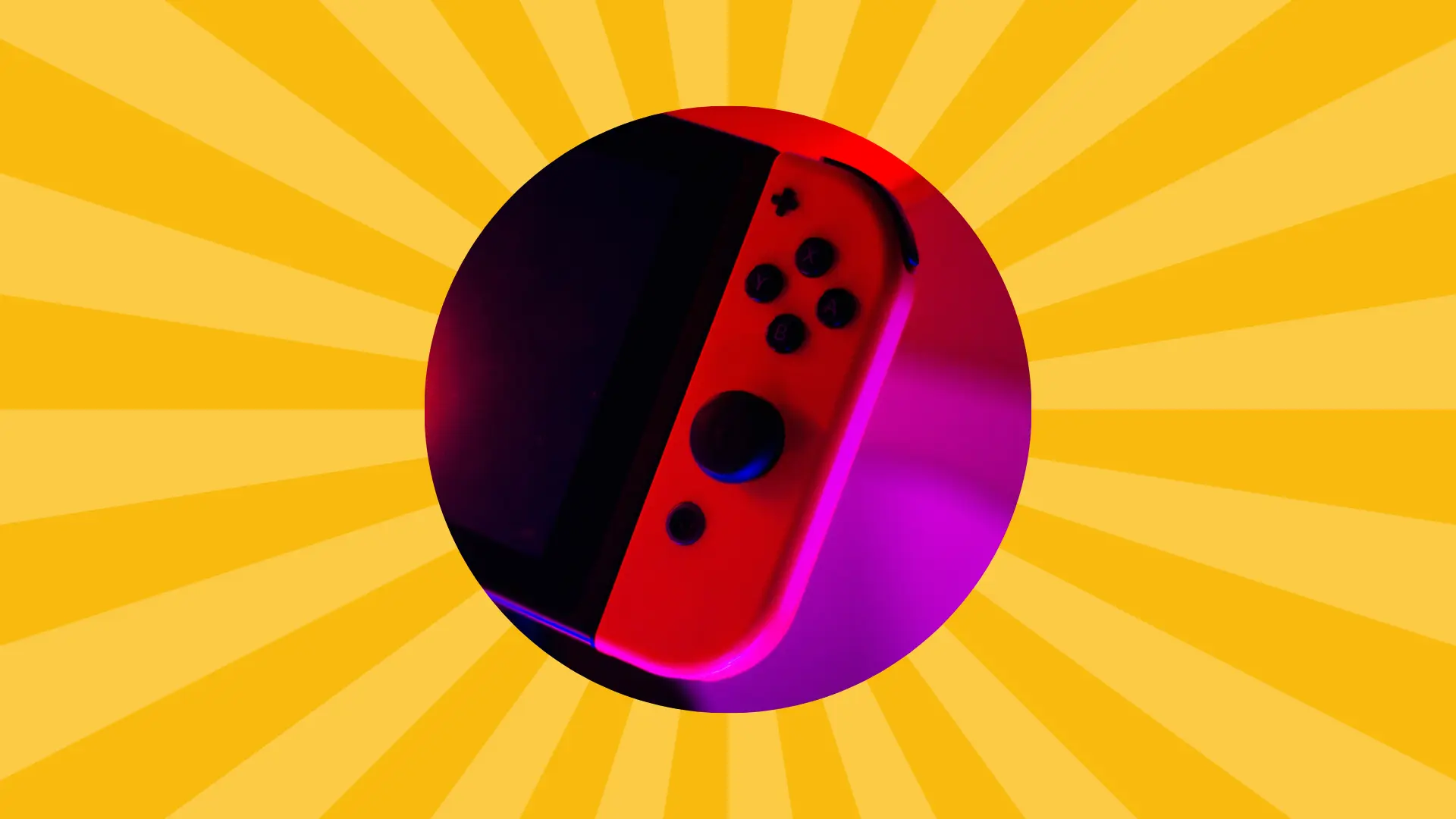 Welche Nintendo Switch Spiele erwarten uns noch?
Natürlich wird sich die Liste der Nintendo Switch Spiele auch zukünftig noch erweitern. Im kommenden Jahr freuen wir uns bereits jetzt auf drei Titel, die eine gute Chance haben, bald unter die besten Spiele für die Switch zu zählen:
13. Prince of Persia: The Lost Crown (Januar 2024)
14. Metroid Prime 4 (2024)
15. Professor Layton and the New World of Steam (2024)
Welche Spiele sind auf der Nintendo Switch kostenlos?
Die besten Switch Spiele bringen jede Menge Unterhaltung, können aber auch ein ordentliches Loch in die Geldbörse brennen. Deshalb entscheiden sich viele Spieler dazu, kostenlose Switch Spiele zu nutzen. Auch hier findet man eine Auswahl an echten Qualitätsspielen, ohne etwas bezahlen zu müssen. Klassische Hungerspiele wie Fortnite können auf der Konsole einfach heruntergeladen und ohne zusätzliche Kosten gestartet werden. Durch In-Game-Käufe können jedoch einige kosmetische Veränderungen freigeschaltet werden. Außerdem findet man Nintendo Switch Spiele wie Dauntless oder Pokémon United zum gratis Download.
Die besten Switch Spiele müssen nicht immer die neuesten sein, das beweist unsere Liste eindeutig. In den letzten sechs Jahren sind hervorragende Titel auf der Konsole von Nintendo erschienen, die bis heute gerne gespielt werden. Gleichzeitig hat das Jahr 2023 ein paar großartige Releases gebracht und auch in den kommenden Monaten dürfen wir uns auf einige Highlights freuen.
Und noch ein kleiner Tipp am Rande: Die Nintendo Switch kann genauso wie ein Smartphone in ein VR-Headset integriert werden. Damit fallen einige der genannten Spiele sogar unter die best VR Games auf dem Markt.