Los mejores juegos para Nintendo Switch desde 2017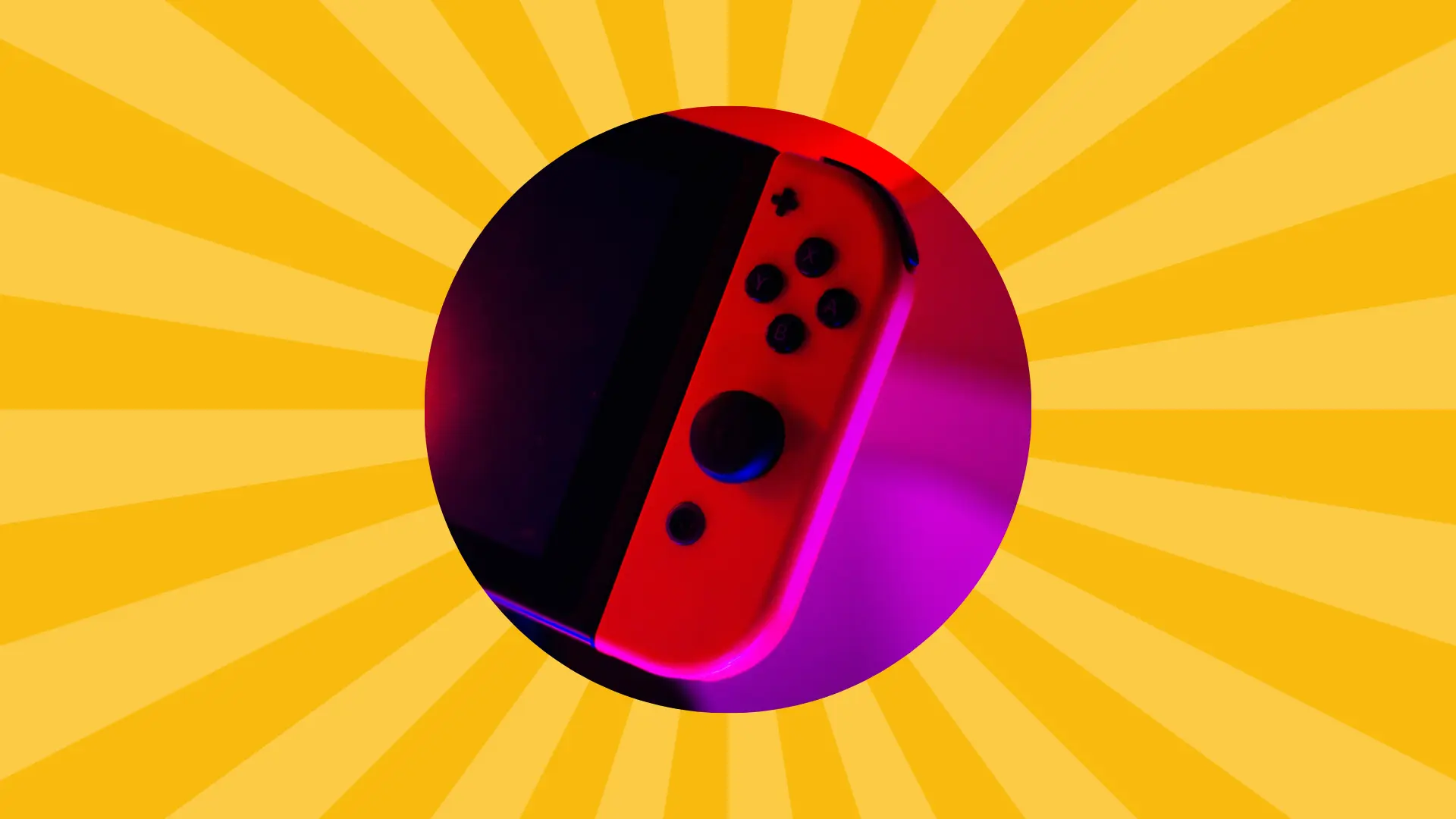 En marzo de 2017 se lanzó una de las consolas portátiles más innovadoras de Nintendo: la Nintendo Switch. Con esta consola se podía jugar en la gran pantalla del televisor, pero también en la palma de la mano, algo que muchos jugadores llevaban tiempo anhelando.
A lo largo de los años se han lanzado muchos juegos para Nintendo Switch muy populares, pero algunos fueron ganadores absolutos, y considerados de los mejores juegos para Nintendo Switch desde el primer momento.
¿Qué juegos vale la pena tener en Switch?
Con más de seis años de videojuegos para Nintendo Switch, hay mucho donde elegir. A continuación, echamos un vistazo a algunos de los mejores juegos para Nintendo Switch, desglosados desde los títulos lanzados en 2017 hasta los próximos lanzamientos más interesantes.
En la mayoría de los casos, hacerse con un juego es bastante sencillo y no hace falta saber cómo descargar juegos, mientras que en otros casos puede que tengas que indagar un poco más para averiguarlo (puedes visitar la eStore de Nintendo para obtener más información sobre sus juegos).
Pero volviendo al tema, es hora de repasar nuestras listas y descubrir qué juegos para Nintendo Switch han entrado en ellas. Adelante, ¡lánzate ya!

Los 5 juegos top para Nintendo Switch de 2017 a 2022
Cinco años dan para mucho, pero aquí están los cinco mejores juegos para Nintendo Switch que creemos que merece la pena revisar:
1. The Legend of Zelda: Breath of the Wild (2017)
La presentación de una consola de Nintendo no sería completa sin la aparición de Mario o Link.
Breath of the Wild fue el primer título de esta serie lanzado para una consola completa desde la aparición en 2011 de Skyward Sword para la Wii, y ha llegado a vender 30,65 millones de copias hasta la fecha.
Este juego, heredero de uno de los juegos retro más famosos, fue una obra maestra absoluta.
Desde atravesar montañas nevadas hasta galopar por llanuras desérticas y planear por el aire, el mundo de este juego es tan grande que mucha gente aún no lo ha explorado del todo seis años después de su lanzamiento.
2. Super Mario Odyssey (2017)
Al igual que con la aparición de Link, el lanzamiento de una consola Nintendo no estaría completo sin uno de los personajes de videojuegos más icónicos de todos los tiempos: Mario.
Este juego de plataformas en 3D de Mario fue elogiado tanto por sus ingeniosos niveles y divertidas mecánicas como por la posibilidad de controlar varias criaturas con el sombrero de Mario y sus atractivos elementos de exploración.
A día de hoy, ha vendido más de 26 millones de copias en todo el mundo.
3. Animal Crossing: New Horizons (2020)
Otra popular serie de juegos para Nintendo Switch. Esta entrega de juegos casual se convirtió rápidamente en un fenómeno cultural que desde entonces ha vendido 42,79 millones de copias.
Permite a los jugadores diseñar y habitar su propia isla paradisíaca. Puedes ir a pescar, recolectar bichos, cultivar, explorar las islas de tus amigos y mucho más.
4. Super Smash Bros. Ultimate (2018)
Este juego de lucha crossover incluía un enorme plantel de personajes de videojuegos icónicos de varias franquicias de Nintendo Switch, lo que lo convirtió en uno de los favoritos tanto de los jugadores ocasionales como de los gamers más competitivos.
Sin embargo, a pesar de que los jugadores querían un título de Smash Bros. cuando se lanzó la Switch, no lo tuvieron en sus manos hasta el año siguiente.
Y a pesar de su popularidad, con 31,77 millones de copias vendidas, fue objeto de algunas críticas.
Esto se debe a que Nintendo cayó en lo que muchos consideran una trampa por codicia, donde gran parte del contenido del juego estaba encerrado detrás de muros de pago DLC (contenido descargable).
5. Mario Kart 8 Deluxe (2017)
Este no era realmente un título nuevo. Era un port mejorado del juego de Wii U, pero eso no impidió que este título de carreras se convirtiera en uno de los juegos más vendidos de Switch, con 55,46 millones de copias vendidas.
Fue alabado por sus divertidas pistas, controles ajustados y una agradable experiencia multijugador.
Hubo muchos otros juegos fantásticos lanzados para la Switch durante este periodo. Algunas menciones honoríficas son Super Mario Party y Pokémon Sword and Shield.
Los 5 mejores juegos para Nintendo Switch de 2023
2023 ha sido un año muy bueno para la Switch. Echa un vistazo a los títulos que se han colado en nuestra lista de los últimos mejores juegos para Nintendo Switch de 2023:
1. The Legend of Zelda: Tears of the Kingdom
Comenzamos la sección anterior con uno de los juegos de rol más populares: Breath of the Wild; y esta sección de los mejores juegos para Nintendo Switch de 2023 arranca con su secuela.
Los fans de la serie han tenido que esperar seis largos años para este juego, que regresa con una amenaza totalmente nueva a la que enfrentarse, nuevas funciones como objetos vinculantes y nuevos poderes.
Ya ha vendido más de 18 millones de unidades en sus primeros meses, lo que lo convierte en uno de los juegos más vendidos del año.
2. Pikmin 4
Pikmin 4 es la última entrega de la serie, un juego probablemente pensado para niños pero que también pueden disfrutar los adultos.
La última entrega salió hace diez años, y este nuevo juego mantiene la misma diversión con sus elementos de estrategia en tiempo real, pero mejora la experiencia al introducir la posibilidad de personalizar a tu personaje.
3. Cassette Beasts
Lanzado en abril, este juego independiente no tardó en ganar adeptos. Se inspira en la franquicia Pokémon, pero ofrece su propia forma de coleccionar y luchar contra monstruos.
Lo más destacado de este juego es que es mucho más complejo y desafiante, ya que está más adaptado a jugadores de mayor edad, mientras que Pokémon ha sido criticado por estar más dirigido a los niños.
4. Metroid Prime Remastered
Aunque mucha gente lleva años pidiendo un nuevo Metroid Prime, por desgracia no ha llegado. Pero lo que sí ha llegado es una remasterización de un título más antiguo que ha conseguido conquistar a jugadores y críticos por igual, con medios como Nintendo Life puntuándolo con un 10/10.
Esto llevó el clásico título al mundo moderno para un público totalmente nuevo. Ha impresionado por su combinación de juego de disparos en primera persona y mecánica de desplazamiento lateral.
5. Octopath Traveler II
Octopath Traveler II es la secuela del popular juego de Square Enix. Esta nueva entrega mantiene el estilo de juego de rol del original, pero introduce nuevos personajes, cada uno con su propia historia que contar.
Sin embargo, esto no solo ha sido tan popular en la Switch, sino que ha sido todo un éxito en todas las plataformas, incluidas PlayStation y PC.
Puedes descargar una demo gratis para probar este juego antes de comprarlo (ten en cuenta que suele ser bastante fácil averiguar cómo conseguir juegos para PC gratis).
Los 5 mejores juegos para Nintendo Switch que ansías
Ahora toca mirar al futuro. No entraremos en demasiados detalles sobre los 5 mejores juegos para Nintendo Switch, ya que Nintendo mantiene estas cosas bastante "en secreto"...
1. Harvest Moon: The Winds of Anthos (septiembre 2023)
2. Super Mario Bros. Wonder (octubre 2023)
3. Prince of Persia: The Lost Crown (enero 2024)
4. Metroid Prime 4 (previsto para 2024)
5. Professor Layton and the New World of Steam (previsto para 2024)
Si buscas en concreto juegos top para Nintendo Switch infantiles, algunos de los títulos anteriores pueden no ser adecuados o un poco difíciles para los más pequeños.
Sin embargo, es probable que a los niños les encanten Super Mario Odyssey, Pikmin 4 y los videojuegos para Nintendo Switch de Pokémon, ya que están más orientados a esas edades.
Mario Kart 8 y Mario Party también son fantásticas opciones de juegos de Nintendo Switch para jugar con niños.
¡Se acabó! Como los fantasmas de las Navidades pasadas, presentes y futuras de las distintas generaciones de consolas, hemos elegido la
Nintendo Switch y sus 5 mejores títulos del pasado, sus éxitos actuales y sus firmes candidatos a conquistar el mundo dentro de poco.
Ahora solo nos queda sentarnos cómodamente, jugar a nuestras mejores selecciones para Nintendo Switch y ver cuáles se convertirán en nuestros próximos favoritos. ¿Apuestas ya por alguno?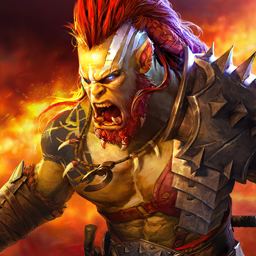 RAID: Shadow Legends
Colecciona 700+ Campeones y lucha por la gloria