Kriegsspiele für 2023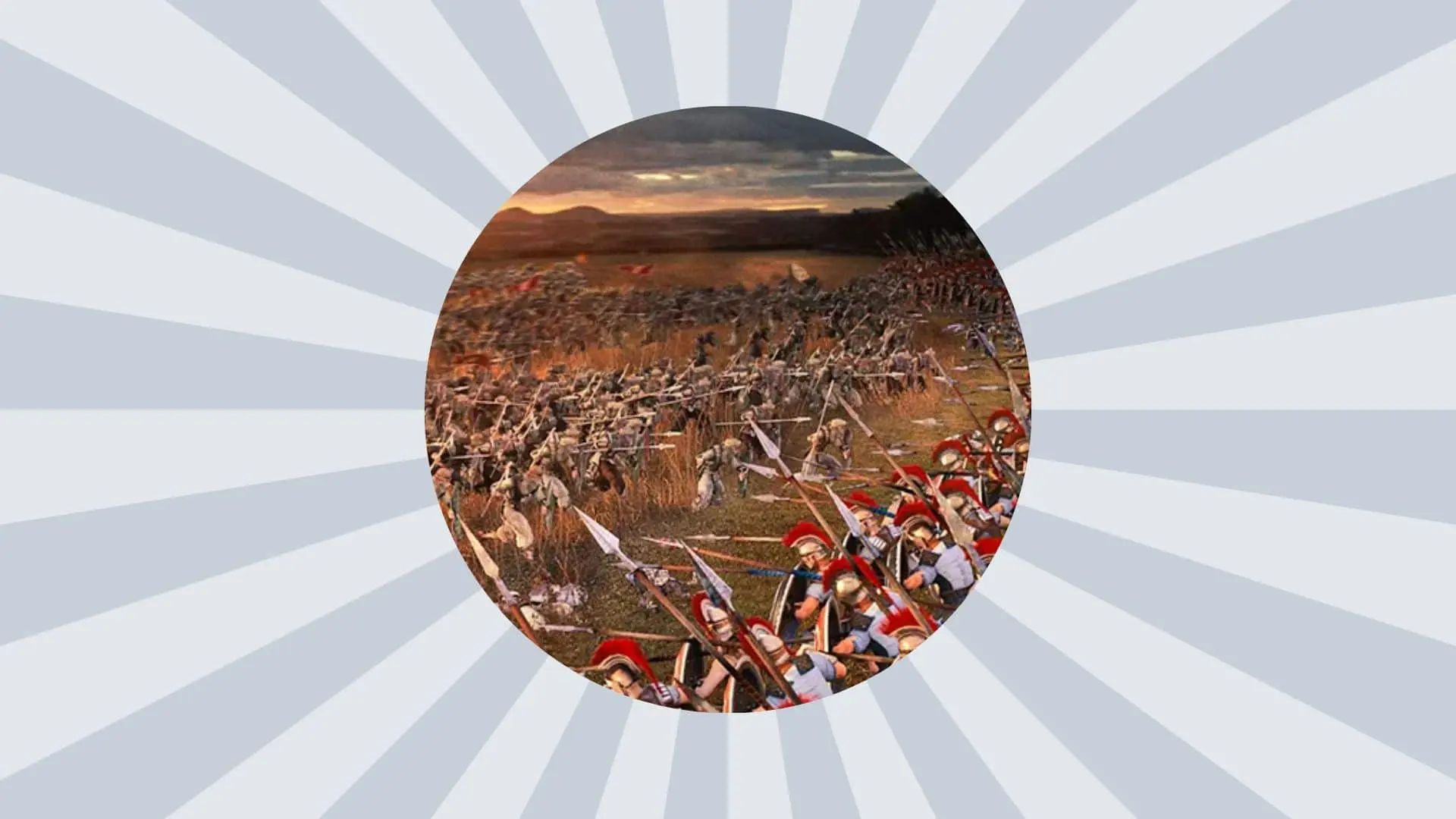 Willst du dich in Kriegsspielen in hitzige Schlachten stürzen? Wir haben die Top 8 Kriegsspiele des letzten Jahrzehnts zusammengesucht, mit denen du am PC und auf der Konsole in den Kampf ziehen kannst. Sogar wenn du die besten Spiele iOS suchst oder dich in der dritten Dimension mit VR das Schlachtfeld stürmen möchtest, findest du in dieser Liste die besten Kriegsspiele für deine Schlacht.
Welche Kriegsspiele gibt es?
Genauso wie Shooter, versprechen die besten Kriegsspiele intensives Gameplay, das dich in die Action des Gefechts reißt. Ob du Einzelspieler-Spiele liebst oder dich in MMORPG-Spielen mit anderen bekämpfst, es gibt viele verschiedene Kriegsspiele, die etwas für jeden bieten. Während sich einige auf hitzige Multiplayer-Action fokussieren, werden in anderen deine strategischen Skills gefordert.
Was sind die besten Kriegsspiele?
Welches die besten Kriegsspiele sind, hängt ganz von deinen Präferenzen ab. Wenn du Wert auf Realitätstreue legst, ist Insurgency: Sandstorm für dich. Als eines der akkuratesten Kriegsspiele PC liefert es mitreißende Multiplayer-Shooter-Action. Wenn du allerdings beste MMO Spiele suchst und Kriegsspiele kostenlos spielen willst, ist World of Tanks als eines der besten Kriegsspiele ein Volltreffer.
Ob du Kriegsspiele am PC oder Kriegsspiele am Handy spielen willst, ob du neuste Spiele suchst oder Klassiker bevorzugst – wir werfen einen Blick auf die besten Kriegsspiele, mit denen du 2023 in die Schlacht ziehen kannst.
1. World of Tanks – eins der besten Kriegsspiele kostenlos auf Deutsch
Suchst du kostenlose Spiele für Windows 10? Willst du Kriegsspiele kostenlos auf Deutsch spielen? Liebst du Multiplayer-Schlachten? Dann ist World of Tanks für dich. Die Entwickler von Wargaming haben sich von Panzern inspirieren lassen und ein Spiel entwickelt, das sich um die mächtigen Biester der heutigen Kriegsführung dreht.
Seit einem ganzen Jahrzehnt dominiert es das Ranking der besten Kriegsspiele PC – aber auch an der Konsole oder wenn du beste Spiele Android suchst, ist das MMO Kriegsspiel mit seinen über 400 Maschinen und Panzerfahrzeugen startklar. Damit ist World of Tanks auch eines der besten Kriegsspiele für's Handy, das Crossplay unterstützt.
Das Beste? Wenn du Kriegsspiele kostenlos spielen willst, hast du Glück, denn World of Tanks kostet dich als Free-to-Play-Game keinen Cent – zusätzliche Features stehen allerdings für In-Game-Käufe bereit. Dann geht's mit deinen eigenen Panzerfahrzeugen aus verschiedenen Ären, vom Zweiten Weltkrieg bis zum Kalten Krieg, in hitzige Gefechte in Echtzeit.
2. War Thunder
Wenn du Kriegsspiele kostenlos deutsch spielen willst und dich für Kampfjets begeisterst, könnte auch War Thunder passen. Das Multiplayer-Kriegsspiel hat gerade seinen zehnten Geburtstag gefeiert und ist seither eines der beliebtesten Videospiele mit Crossplay-Kriegsschlachten an PC und Konsolen. Es warten actionreiche Kämpfe in der Luft mit erstklassiger Flugsimulation.
Du kannst neben den Kampfflugzeugen aber auch Kriegsschiffe und Panzerfahrzeuge durch allerlei Gefechte steuern. Mit drei Spielmodi – Simulator, Arcade und realistisch – hast du die Wahl.
3. Arma 3
Ein weiterer Hit der Kriegsspiele PC ist Arma 3, das wie War Thunder gerade sein zehnjähriges Bestehen gefeiert hat. Dabei handelt es sich allerdings nicht um einen 0815-Shooter, denn Arma 3 stellt den Realismus an erste Stelle.
Wie einige Titel in der Liste für а, ist Arma 3 ein reines Computerspiel für Windows, macOS und Linux. Dort versetzt es dich in einen futuristischen Kampf in den 2030er Jahren auf den mediterranen Inseln Altis und Stratis. Es bietet eine realistische Nachbildung von Kriegskämpfen – und setzt dich unter enormen Druck, um deine Gegner zu erledigen und selbst zu überleben.
4. Pavlov VR
Suchst du die ultimative Immersion? Immersiver als Pavlov VR von Vankrupt Games kann es kaum werden. Es ist nicht nur einer der besten VR-Shooter für den PC, sondern auch eines der besten Kriegsspiele für Strategie-Fans. Mit realistischen Nachlade-Mechaniken und hoch-intensiven Gefechten ist es auch für Fans von Militär-Simulationen ein Volltreffer.
Pavlov VR punktet auch durch seine riesige Community. Es gibt dedizierte Server, die von der Community gehostet werden, die flüssiges Gaming ohne Lag in unterschiedlichen Spielmodi ermöglichen. Von Search and Destroy bis King of the Hill sorgen unterschiedliche Spielmodi für Abwechslung. Das i-Tüpfelchen: Du suchst aus, ob du in der heutigen Zeit oder zur Ära des Zweiten Weltkriegs kämpfen willst.
5. Hell Let Loose
Es ist nicht nur eines der besten Kriegsspiele für PC-Gamer, sondern auch eines der neusten in der Liste der besten Kriegsspiele: Hell Let Loose von Black Matter kam erst im Juli 2021 heraus, nachdem das Konzept bereits 2017 mit einer erfolgreichen Kickstarter-Kampagne begonnen hatte. Spieler werden hier an die westlichen und östlichen Fronten in ikonischen Schlachten aus dem Zweiten Weltkrieg verfrachtet.
In dem taktischen Shooter ziehst du in 50-vs-50-Multiplayer-Schlachten, in denen zwei Teams mit deutschen, amerikanischen oder sowjetischen Soldaten in Kompanien kämpfen. Hier steht Kommunikation an erster Stelle. Jede Einheit wird von einem nominierten Offizier geführt, der seine Befehle über das Mikrofon gibt.
6. Sniper: Ghost Warrior Contracts 2
Erst im Sommer 2021 kam der sechste Teil der Sniper: Ghost Warrior-Reihe heraus – und es sollte eines der eindrucksvollsten Stealth-Kriegsspiele online werden. Du übernimmst darin die Rolle eines Weltklasse-Scharfschützen und erhältst Aufträge, um bestimmte Personen zu eliminieren. Deine Reise beginnt im Mittleren Osten mit einer Reihe an Personen in deinem Fadenkreuz.
Um zum besten Scharfschützen zu werden, musst du allerdings einige Faktoren beachten. Elemente wie Wind, Schwerkraft und Tiefe wirken sich darauf aus, ob dein Schuss ein Volltreffer ist und ob er unerkannt bleibt.
7. Enlisted
Wenn du gratis Spiele runterladen und dich mit Freunden in einen taktischen Egoshooter stürzen willst, könnte Enlisted das Richtige sein. Darkflow Software versetzt dich im Zweiten Weltkrieg an die Front und lässt dich in einigen der härtesten Schlachten der Geschichte in den Kampf ziehen. Inzwischen ist das Kriegsspiel auf den aktuellen Konsolen und am PC verfügbar.
In Enlisted dreht sich alles um deine Einheit. Du führst sie an und gibst deinen KI-gesteuerten Soldaten Befehle oder schließt dich einer Crew an Panzerfahrzeugen an. Besonders spannend ist, dass dein Squad nur als Team wiederbelebt werden kann. Das heißt, du erwachst erst dann wieder, wenn alle Soldaten in deinem Squad gestorben sind. Ähnlich wie bei Survival PC Spiele kostenlos, solltest du daher mit deinem Team eng zusammenarbeiten, um gemeinsam zu überleben.
8. Supremacy 1914
Bist du ein gewiefter Stratege und willst Kriegsspiele kostenlos spielen? Dann ist Supremacy 1914 genau dein Ding. Es ist eines der besten Online Kriegsspiele mit Free-to-Play-Modell, in dem du jedes Land deiner Wahl kommandieren kannst, das im Ersten Weltkrieg verwickelt war. Mit diesem RTS-Titel ziehst du nicht nur am PC in die Schlacht, denn es ist auch eines der besten Kriegsspiele Handy für unterwegs.
Wenn du eine Schwäche für beste Online Rollenspiele hast, wird Supremacy 1914 dich als eines der besten MMORPGs mit Kriegsthema mit Sicherheit überzeugen. Du kannst darin in Echtzeit neben 499 Gegnern deine Kriegszüge ausklügeln. Wenn du es gerne langsam angehst und dir für deine strategischen Züge Zeit lässt, erfüllt Supremacy 1914 wirklich alles, das du dir wünschen könntest. Gehe von vorne bis hinten systematisch und taktisch vor und erringe den Sieg.
Das Spannende ist, dass jedes Land, das du kontrollieren kannst, sich anders spielt. Je nachdem, welche Nation du übernimmst, stehen dir nämlich verschiedene Ressourcen zur Verfügung. Du musst dich übrigens nicht an den historischen Kriegsverlauf halten, in Supremacy 1914 ist jede Schlacht eine völlig neue.
Liebst du Kriegsspiele? Willst du Kriegsspiele kostenlos deutsch spielen und dich an PC, Konsole, Handy oder sogar in VR in den Kampf stürzen? Dann solltest du dir diese Kriegsspiele 2023 auf keinen Fall entgehen lassen. Worauf wartest du noch? Auf ins Gefecht!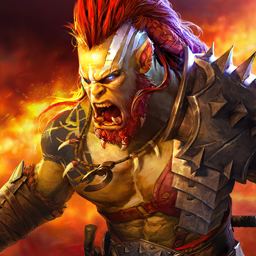 RAID: Shadow Legends
Sammle über 700 Champions & kämpfe um Ruhm