iPhone Spiele 2023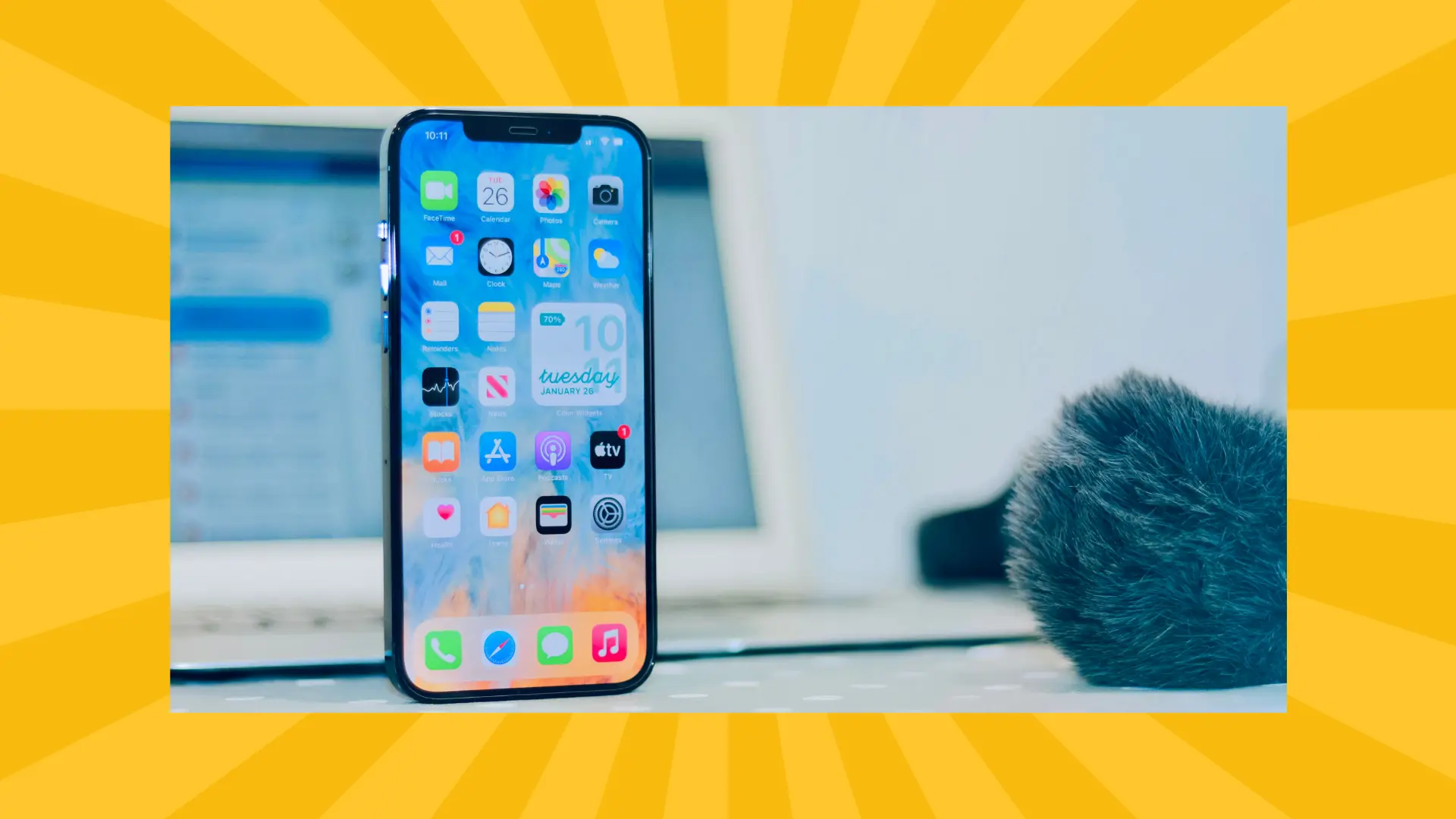 12 iPhone Spiele, die man nicht verpassen sollte
Mobile Gaming hat durch die immer besser werdenden Geräte einen wichtigen Stellenwert in der Spielewelt erlangt. Egal ob auf Android oder iOS gespielt wird, man findet eine Vielzahl von Titeln, die kostenlos oder zum besonders kleinen Preis angeboten werden. Coole iPhone Games lassen sich problemlos von unterwegs spielen und sind damit der perfekte Pausenfüller. Mit dem iPhone in der Hosentasche sind Gamer immer ausgerüstet und können innerhalb weniger Minuten die neuesten Titel herunterladen und starten.

Mit einer Auswahl von rund 2 Millionen Apps ist der App Store gut bestückt, darunter findet man natürlich auch viele neue ios spiele 2023, bei denen Spaß garantiert ist! Natürlich gibt es ein paar klare Favoriten, die bei Spielern besonders gut angekommen sind. Wir haben deshalb versucht, eine Liste über 12 beste iPhone Spiele zu erstellen, die durch die Bank gute Kritiken erhalten haben.
Die Top 12 der iPhone Spiele
Coole iPhone Games gibt es im App Store zur Genüge. Manche davon richten sich vorwiegend an Casual Gamer, die eine kurzweilige Unterhaltung suchen, dabei allerdings nicht auf ein komplexes Gameplay treffen wollen. Für solche Spieler eignen sich Apps wie Candy Crush Saga, Subway Surfer oder Fruit Ninja, die seit Jahren als beliebte Handy Online Spiele gelten. Unsere Top 12 richtet sich jedoch an jene Nutzer, die ihr mobiles Gerät vorwiegend als Spiele iPhone nutzen und es regelmäßig zum Zocken herausholen. Viele iPhone Spiele bedienen beide Gruppen, weshalb aber auch Casual Gamer einen Blick hineinwerfen können.
1. Roblox
Seit Jahren schafft es Roblox unter die besten Spiele für iPhone dank seiner schier unendliche Möglichkeiten. Die App dient als Plattform, auf der Nutzer ihre eigenen Spiele kreieren und anderen zur Verfügung stellen können. Damit verwandelt sich das Smartphone von Apple in ein Spiele iPhone, dessen Auswahl an Spielen immer weiter wächst. Gebaut werden die unterschiedlichen Levels mit Bausteinen, die wie LEGO aussehen und vielseitige Spielumgebungen ermöglichen.
2. Clash of Clans
Dass iPhone Spiele nicht immer nur Casual Games sein müssen, beweist das MMO Clash of Clans. Darin bauen Spieler eigene Dörfer auf und bilden Klans, die dann vor gegnerischen beschützt werden müssen. Als Freemium-Hit kann das Game kostenlos genutzt, aber auch durch gekaufte Inhalte erweitert werden. Damit hat das Studio Supercell bereits unglaubliche 7 Milliarden US-Dollar Umsatz gemacht. Der Erfolg spricht für sich!
3. Pokémon Go
Seit seiner Veröffentlichung 2016 hat Pokémon Go wieder und wieder bewiesen, dass es unter die coolsten iPhone Spiele gehört. Mit seiner außergewöhnlichen Spielweise und dem Einsatz von AR-Technologien hat es die Welt der mobilen Spiele ordentlich aufgemischt. Um Pokémon zu fangen, müssen sich Spieler mit ihrem Spiele iPhone nach draußen begeben und in der Stadt oder Natur nach digitalen Monstern suchen. Besonders witzig wird es, wenn sich ein seltenes Pokémon an einem Ort befindet, zu dem mehrere Spieler gleichzeitig gelangen. So erhält das Spiel auch eine soziale Komponente.
4. Infinity Blade
Action-RPGs findet man meist eher als PC Online Spiele, mit Infinity Blade wagt sich ein Titel jedoch auch unter die iPhone Spiele. Das iOS-Exclusive gehört auf jede Liste für beste iPhone Spiele, denn es ist mit seinen laufenden Updates immer noch brandaktuell und hebt die Spielerfahrung auf ein neues Level. Gamer schlüpfen darin in die Rolle eines namenlosen Ritters, der in einer verfallenen Burg gegen gefährliche Monster antreten muss. Dank der simplen Steuerung durch Wischen und Tippen ist es ideal für den kleinen Bildschirm geeignet. Mittlerweile sind mit Infinity Blade II und III zwei weitere Ableger erschienen.
5. Minecraft
Es gibt wohl kaum einen Gamer, der noch nicht von Minecraft gehört hat. Das Sandbox-Spiel erschien ursprünglich für den PC, ging dann jedoch auch unter die iPhone Spiele. Natürlich gibt es auch eine Android Version, die es ebenfalls in unser Ranking der besten Android spiele 2023 geschafft hat. Im Spiel kann die Umgebung völlig nach dem eigenen Belieben gestaltet werden. Dazu stehen jede Menge unterschiedliche Materialien bereit, außerdem interaktive Bausteine wie Schalter. Wie viel man aus einer solch simplen Prämisse herausholen kann, haben einige der motiviertesten Spieler gezeigt, die in Minecraft ganzen Welten erschaffen haben.
6. Stardew Valley
Farmsimulatoren gibt es viele, doch nur Stardew Valley darf sich den Titel "beste Spiele für iPhone" auf die Kappe schreiben. Spieler übernehmen darin einen heruntergekommenen Bauernhof und müssen diesen wieder auf Vordermann bringen. Mit mehr als 50 Stunden Gameplay, einer praktischen Touchdisplay-Steuerung und zahlreichen Tieren und Pflanzen kann Stardew Valley Fans von Simulatoren und Rollenspielen gleichermaßen beeindrucken. Obwohl es viele kostenlose iPhone Spiele gibt, lohnt sich deshalb der Kauf des Games allemal!
7. Genshin Impact
Nicht alle online spiele im RPG-Genre sind kostenpflichtig. Stattdessen findet man einige der besten iPhone Spiele kostenlos im App Store oder als Freemium-Modell mit In-App-Käufen. Das trifft auch auf das äußerst beliebte Genshin Impact im Anime-Stil zu, in dem Spieler den fantasievollen Kontinent Teyvat erkunden können. Die große Open-World-Map gepaart mit einer mitreißenden Storyline hat Nutzer rund um den Globus begeistert und so wurde die App aus 2020 schon innerhalb der ersten sechs Monate über 100 Millionen Mal heruntergeladen.
8. The Elder Scrolls: Blades
Dass die Open-World auch auf dem kleinen Bildschirm problemlos erkundet werden kann, beweist The Elder Scrolls: Blades. Die Spielreihe The Elder Scrolls begeistert Spieler bereits seit 1994, mit Blades geht sie zum ersten Mal unter die iPhone Spiele. Der mobile Titel erschien 2020, hat sich die letzten Jahre jedoch gut gehalten und könnte vielleicht sogar das beste spiel 2023 für iOS sein. In dem Dungeon-Crawler können Spieler nicht nur eine gigantische Map erkunden, sondern auch eine Stadt wiederaufbauen, gefährliche Feinde bezwingen und ihren Charakter immer weiter aufrüsten. Bei einem Produkt aus den Bethesda Game Studios kann man sich bereits vorstellen, wie gut die Grafiken und das Gameplay wohl sein müssen!
9. Shadowgun Legends
Coole iPhone Games findet man in praktisch jedem Genre. Wie gut sich Egoshooter mittlerweile auf mobilen Geräten machen, beweist dabei Shadowgun Legends. Spieler werden in eine futuristische Welt katapultiert, in der Außerirdische die Menschheit bedrohen. Als Shadowgun-Rekruten können sich User in diesem kooperativen Multiplayer zusammenschließen und müssen ihr Bestes geben, um die bevorstehende Katastrophe noch aufzuhalten. Dazu stehen einige der coolsten Waffen bereit!
10. Ridiculous Fishing
Müssen die besten Spiele für iPhone eigentlich immer von großen Studios entwickelt werden? Ganz und gar nicht! Das beweist der Indie-Titel Ridiculous Fishing von Vlambeer, in dem Gamer auf einem Piratenschiff in Pixel-Option in die See stechen. Dort gilt es, als Kapitän Billy Fische in drei Schritten zu fangen. Zuerst wird die Angel ausgeworfen, dann werden die Fische mit der Angel gefangen und zu guter Letzt in die Luft geworfen. Dort können sie abgeschossen werden, um neues Geld zu erlangen. Ein Grund, warum das Minigame so viel Spaß macht, liegt darin, dass die Steuerung vor allem durch das Kippen des iPhones abläuft.
11. Blek
Das Puzzle-Spiel Blek ist simple gestaltet und schafft es trotzdem ohne Probleme in die Liste für beste iPhone Spiele. Eine schwarze Linie, die an den Klassiker Snake erinnert, wandert über den Bildschirm, wird dabei aufgenommen und dann immer wieder neu abgespielt. Ziel des Spiels ist es, eine Linie zu erschaffen, die die Punkte auf dem Bildschirm aus dem Weg räumt. Dabei sind Problemlösungsfähigkeiten gefragt, die das Puzzle zu einer Form von Gehirnjogging werden lassen. Es ist also eines dieser iPhone Spiele, bei denen man tatsächlich etwas lernen kann.
12. Device 6
Und noch ein Puzzle hat es unter unsere iPhone Spiele geschafft: Device 6. Das textbasierte Abenteuer ist nur für iOS erschienen und erlangte nach seiner Veröffentlichung 2013 schnell große Beliebtheit. Die Protagonistin Anna muss im Spiel zahlreiche Rätsel lösen, um von einer mysteriösen Insel zu fliehen. Dank eines eindrucksvollen Soundtracks fühlt sich das Game besonders immersiv an.
Welche Spiele für iPhone?
Wer den Games in unserer Liste eine Chance gibt, findet mit Sicherheit die eine oder andere App, die gefällt. Wir haben die Top 12 aus ganz unterschiedlichen Genres zusammengestellt und so findet man hier sowohl Egoshooter, als auch RPGs, Sandbox-Games oder Puzzles. Egal ob iPhone-Besitzer bereit sind, Geld für iPhone Spiele auszugeben oder nicht – bei uns ist das passende Game dabei!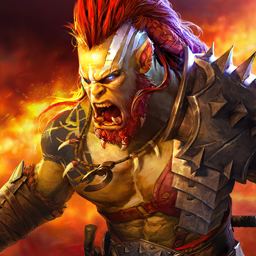 RAID: Shadow Legends
Sammle über 700 Champions & kämpfe um Ruhm