Liebst du es auch, Spiele von unterwegs zu spielen? Dank Smartphones und Tablets ist das Daddeln außer Haus heutzutage so einfach und unterhaltsam wie nie zuvor. Dabei wächst die Liste an Top Games Android 2023 und für iOS kontinuierlich in neue Höhen und bietet grandiose Hits für jede Art von Spieler. Doch wie sollst du bei der Qual der Wahl die besten iPad Spiele finden? Heute richten wir daher das Rampenlicht auf die besten iPad Spiele, die du 2023 auf deinem Apple-Tablet genießen kannst. Um uns und dir das Leben leichter zu machen, haben wir die Liste der Top 13 iPad Spiele in Kategorien unterteilt. So wirst du definitiv fündig!
Was sind die besten Spiele fürs iPad?
Du hast die Qual der Wahl! Der Markt an mobilen Spielen ist riesig und es gibt jede Menge beste Handyspiele 2023, die du auch auf deinem iPad spielen kannst. In unserer Liste für beste Spiele iPad findest du von actionreichen Titeln wie Divinity über taktische Schlachten in XCOM bis hin zu kniffligen Puzzles in Where Shadows Slumber alles, was das Herz begehrt. Welches für dich die Nummer eins der beste iPad Spiele ist, hängt von deinen Präferenzen ab!
Die besten iPad Spiele aller Zeiten, die du dieses Jahr spielen kannst 📢
1. Divinity: Original Sin II
Auf der Suche nach den besten Spiele iPad führt kein Weg an Divinity: Original Sin II vorbei, das für viele das beste iPad Spiel aller Zeiten ist. Du steuerst darin einen Charakter, der Divinity retten muss. Dank der cleveren KI-Engine zählt jede Entscheidung, die du triffst. Erlerne über 200 Kampfskills und spiel in Teams mit bis zu vier Spielern im Split-Screen-Modus. Wenn du gute RPG Spiele PC liebst, ist dieser iPad Spiele Titel ein Volltreffer!
2. XCOM: Enemy Within
XCOM: Enemy Unknown wurde 2012 zum besten Spiel des Jahres gekürt, daher ist es keine Überraschung, dass die Erweiterung ebenfalls eins der beste iPad Spiele ist. XCOM: Enemy Within kam 2013 mit neuen Waffen und Aliens heraus und bringt das taktische Game auf eine neue Ebene. Du brauchst den Basis-Titel, um Enemy Within zu spielen, doch wenn du taktische Multiplayer-Strategiespiele magst, lohnt es sich allemal, beide iPad Spiele herunterzuladen.
3. Where Shadows Slumber
Wenn du Puzzle Games liebst, ist Where Shadows Slumber eins der besten iPad Spiele für dich. Darin musst du durch verschiedene Umgebungen navigieren und einen Weg hinaus finden. Doch alles, das sich im Dunklen verbirgt, kann sich ständig verändern. Deine erste Lösung könnte am Ende also nutzlos sein. Findest du den Weg?
89,997,040
RAID-SPIELER WELTWEIT. MACH MIT!
4. Alien: Isolation
Sind Online Games Survival dein Ding? Dann könnte Alien: Isolation als eines der besten Spiele iPad das Richtige sein. Hier sind nicht nur die Story und das Gameplay extrem gut. Denn es ist die Atmosphäre, die ein enormes Gefühl von Einsamkeit und Terror versprüht, die diesen Titel zu einem der besten Spiele iPad macht. Achtung: Nichts für schwache Nerven!
Welches sind die besten gratis iPad Spiele?
5. Oddman
Liebst du den Adrenalin-Kick und willst Gratis Games Spielen? Dann ist Oddman eins der besten iPad Spiele für dich. Bekämpfe alles, das sich dir in den Weg stellt und bleibe als letzter Überlebender auf dem Spielfeld stehen.
6. Williams Pinball
Wenn du eine Pause von Top Shooter 2023 brauchst und dich nach Nostalgie sehnst, probiere Williams Pinball aus, das dein iPad kurzerhand in eine gute alte Pinball-Maschine verwandelt. Mit den eindrucksvollen Levels ist es zweifelsohne ein Top-Kandidat in der Liste für beste iPad Spiele, die du gratis spielen kannst.
7. Up the Wall
Wie wäre es mit einem Endless-Runner mit einem neuen Dreh als eines der besten gratis iPad Spiele? Wie der Name bereits vermuten lässt, rennst du hier allerdings nicht auf einer flachen Strecke, sondern musst scharfe Kurven nehmen und Wände hochrennen, um es ins Ziel zu schaffen. In diesem Titel der besten Spiele iPad werden deine Reflexe und der Bewegungsmesser deines iPads auf die Probe gestellt.
Das sind die besten neuen iPad Spiele
8. Tomb Raider Reloaded
Der neuste Tomb Raider-Titel ist im Februar 2023 auf dem iPad gelandet und ist bereits eines der besten neuen Spiele für iPad. Alles, das du dir von Tomb Raider erwartest, ist in diesem iPad Spiel enthalten. Mit neuen Maps und Inhalten und einem "Rogue"-Modus wartet jede Menge Action mit Lara Croft. Das Beste: Tomb Raider Reloaded ist kostenlos spielbar!
9. Honkai: Star Rail
Unter den MMORPG 2023 gibt es bereits einige grandiose Hits, doch wenn du dich am iPad in Singleplayer in ein 3D-RPG stürzen willst, ist Honkai: Star Rail ein Volltreffer. In dem Nachfolger von Honkai Impact 3rd steuerst du Welt Yang durch ein paralleles Universum. Erkunde die offene Welt und tiefe Geschichte und erledige die Feinde. Wenn du die besten iPad Spiele suchst, gehört dieser neue Titel auf die Liste!
10. Desta: The Memories Between (Dream Team Edition)
Die besten PC Games 2023 bieten alles von realistischen Grafiken und grandioser Action bis hin zu tiefgründigen Storys. Doch manche PC und iPad Spiele beeindrucken mit Herz und Seele, und genau deswegen ist Desta: The Memories Between eines der besten Spiele iPad dieses Jahr. Darin tauchst du in eine Traumlandschaft ein und musst Schüsse landen, um Erinnerungen zu erwecken und die Story voranzutreiben.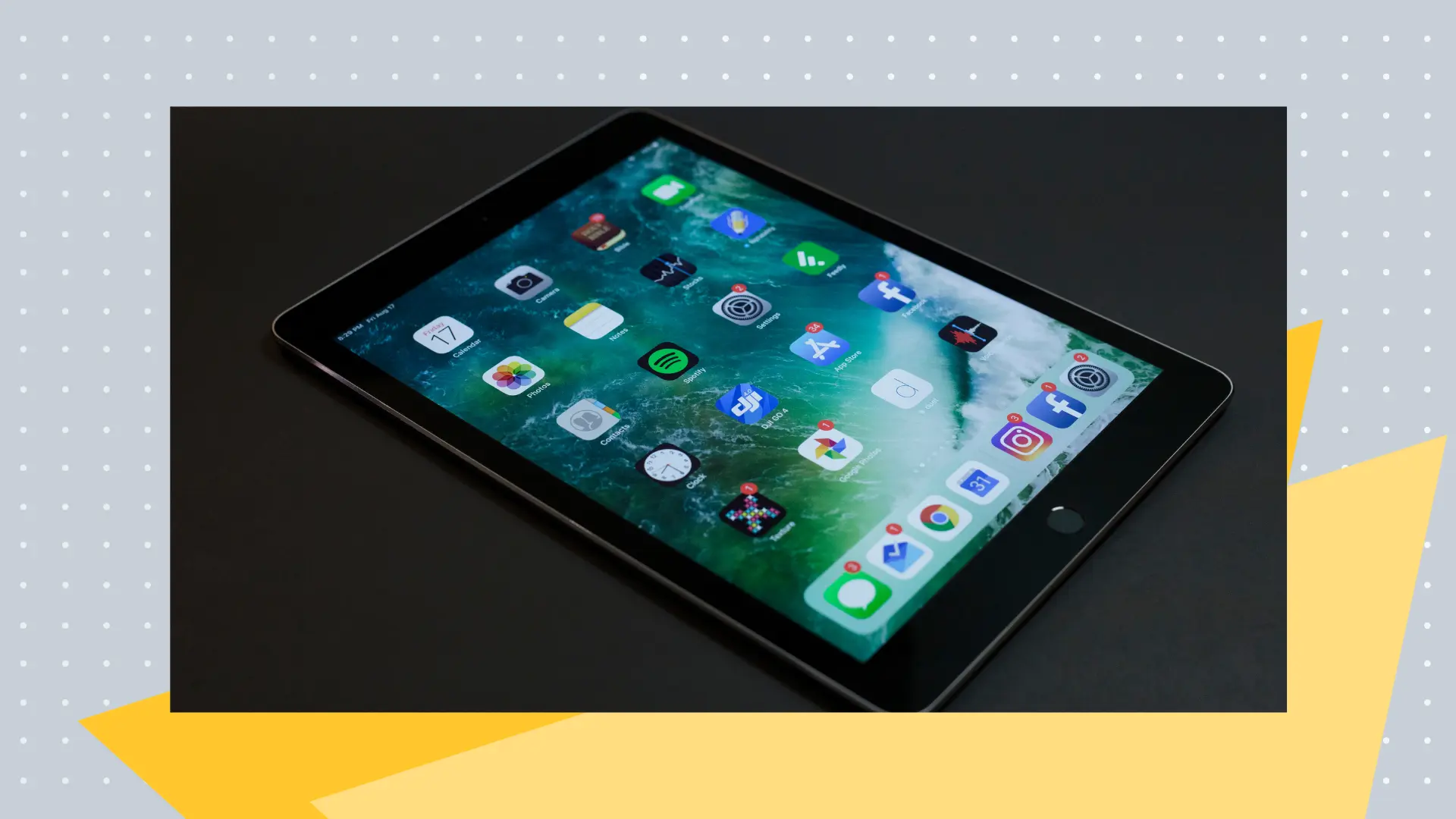 Weitere iPad Spiele, die du nicht verpassen solltest
Zuletzt sollen noch drei weitere Top-Kandidaten in der Liste für die besten iPad Spiele vorgestellt werden, die du dir nicht entgehen lassen solltest:
Alto's Odyssey: Verwandle dein iPad in ein Lenkrad und steuere die Spielfigur durch die wunderschöne Umgebung mit eindrucksvollen Grafiken.
Among Us: Wenn du eins der besten Spiele iPad online spielen willst, ist das Multiplayer-Game Among Us ein weiterer Volltreffer. Werde im Weltall zum Crewmitglied und finde den Imposter oder werde selbst zum Imposter und bleibe unentdeckt.
Blek: Nutze Logik und Kreativität und male in Blek mit deinem Finger eine Schlange genau so, dass sie die farbenfrohen Punkte frisst.
FAQ
Welche Spiele kann man auf dem iPad spielen?
Heutzutage kann man im Grunde jedes Spiel, das für Mobilgeräte optimiert wurde, auch auf dem iPad spielen. Das heißt, alle best iOS Games free laufen auch problemlos auf dem iPad. Dagegen gibt es allerdings nur sehr wenige iPad Spiele, die nur für das iPad entwickelt wurden
Kann man mit einem iPad Spiele spielen?
Mobiles Spielen ist heutzutage so beliebt wie eh und je, und ja, es gibt zahlreiche Spiele für iPad, die du auf deinem Tablet spielen kannst. Die Rechenleistung des Tablets gleicht in etwa der der Smartphones, und so kannst du jegliche Spiele am iPad spielen, die iOS oder Mac unterstützen. Mit einem größeren Display, einer Hexa-core (2x3,0 GHz Firestorm + 4x1,8 GHz Icestorm) CPU und einem separaten 4-Kern-Apple-GPU sind iPads perfekt fürs Daddeln unterwegs ausgelegt.
Welche Spiele sind gut fürs iPad?
Welche iPad Spiele dir auf deinem iPad am meisten Spaß machen, hängt natürlich von deinen eigenen Vorlieben ab. Doch im Grunde sind alle Spiele gut fürs iPad, die für das Mobilgerät mit Touch-Steuerung optimiert wurden. Ob du gratis MMORPG spielen, dich im Shooter in den Kampf stürzen oder entspannt mit einem Puzzle zurücklehnen willst, alle mobilen Titel sind gut fürs iPad.
Wo finde ich Spiele auf dem iPad?
Es könnte kaum einfacher sein, Spiele für iPad zu finden. Öffne dazu einfach den Apple App Store auf deinem iPad, und suche nach dem Spiel, das dich interessiert oder durchstöbere die lange Liste an iPad Spielen. Auch online findest du Online Games und Links für Spiele Downloads die dich zum App-Store weiterleiten, wo du die iPad Spiele einfach auf dein Tablet herunterladen kannst.
Das iPad ist mit seinem größeren Display und rasanten Rechenleistung das optimale Spielgerät für unterwegs. Spiel die besten iPad Spiele 2023 und tauche von überall und jederzeit am iPad in die unterschiedlichsten Game-Welten! Mit dieser Liste bist du gewappnet und findest die besten Titel für dein iPad.