Unsere Liste für beste Android Spiele 2021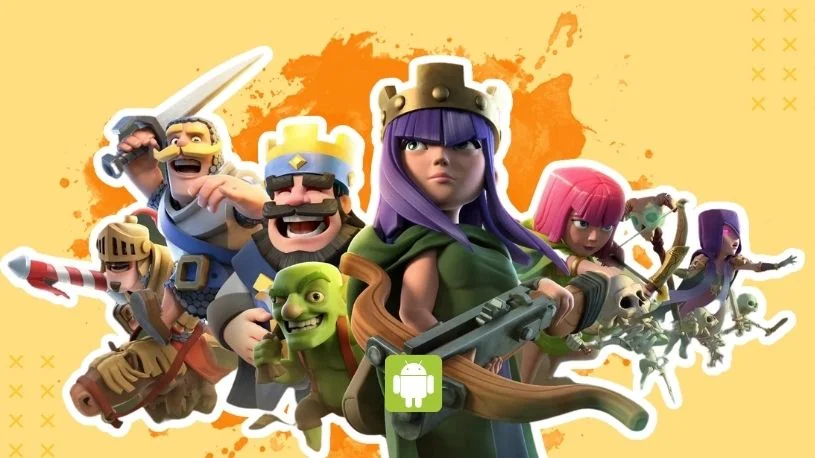 Beste Android Spiele 2021: Das sind die Top 10
2021 war ein weiteres großartiges Jahr für die Android Gaming Community. Es kamen viele hervorragende neue Spiele auf den Markt und bei einigen etablierten Favoriten wurden Fehler behoben oder dringend benötigte Verbesserungen vorgenommen.

Doch was sind die besten Android Spiele 2021 und wie ist ihr Gameplay? Zwischen all den Strategiespielen, Actionspielen, Mittelalter MMORPG und vielen weiteren Titeln verliert man schnell die Übersicht.
Im Folgenden findest du eine Mischung aus den besten neuen Titeln und einigen älteren Klassikern. Darunter finden sich eine Vielzahl an RPGs oder Strategiespiele Android. Fangen wir nun an und finden heraus, welche Spiele uns im letzten Jahr aufgefallen sind.
Beste Android Spiele 2021 - Das sind sie:
1. Beste Android Spiele 2021: Among Us
Entwickler: Innersloth LLC
Erscheinungsjahr: 2018
Preis: Kostenlos, mit Ingame-Käufen
Altersfreigabe: 10+
Das im Jahr 2018 veröffentlichte Among Us wurde im Jahr 2020 bekannt und ist auch im Jahr 2021 noch immer ein fester Favorit von Spielern auf der ganzen Welt. So fällt es definitv in die Kategorie "Beste Android Spiele 2021".
Es wurde bereits über 12,6 Millionen Mal aus dem Google Play Store heruntergeladen und es gibt keine Anzeichen dafür, dass es in nächster Zeit an Hype verlieren wird.
Das Spiel basierte zum Teil auf dem Film Das Ding aus einer anderen Welt. Es gab Gerüchte über einen zukünftigen zweiten Teil des Spiels, aber im Moment haben die Entwickler ihre Zeit damit verbracht, die technischen Probleme zu beheben, welche bei einigen Spielern zu Problemen geführt haben.
Diese ständigen Verbesserungen haben dazu geführt, dass Among Us auch dieses Mal wieder seinen Platz auf der Liste der besten Android-Spiele des Jahres 2021 nicht verliert.
Among Us ist ein Multiplayer Spiele Handy Game. Es können bis zu 15 Spieler in einer Sitzung gegeneinander antreten. Das Spiel findet auf einem Raumschiff statt, welches zu explodieren droht. Allerdings ist einer der 15 Spieler ein Verräter, der die Aufgabe hat, alle anderen Spieler zu töten.
Die anderen Spieler müssen den Verräter finden und gleichzeitig das Raumschiff steuern.
Es ist eine unglaublich einfache Idee, die gut umgesetzt wurde. Among Us ist ein abgerundetes, unterhaltsames Spiel, bei dem Sabotage und Geheimhaltung zum Schlüssel des Erfolges führen. Die besten Android Spiele 2021 müssen auf jeden Fall unterhalten können. Spiele gegen Langeweile fürs Handy gesucht? Dann ist Among Us für dich genau richtig.
2. Beste Android Spiele 2021: Castlevania: Symphony of the Night
Entwickler: Konami
Erscheinungsjahr: 2020
Preis: € 2,99
Altersfreigabe: 12+
Eines der beliebtesten Spiele der Castlevania-Reihe hat ein Zuhause auf Android Handys gefunden. Übernimm die Kontrolle über den Vampir Alucard und töte die dämonischen Horden, die das Schloss heimsuchen und Dracula wieder auferstehen lassen wollen. Der Preis für 2,99 € mag zwar einige Leute abschrecken, aber Fans der Reihe wissen, dass das ein Schnäppchen für diesen zeitlosen Klassiker ist.
Castlevania Symphony of the Night erschien erstmals 1997. Das Spiel genießt mittlerweile absoluten Kultstatus bei Millionen von Fans auf der ganzen Welt. Symphony of the Night verfügt über ein umfangreiches RPG-Waffen- und Inventarsystem, welches mit einzigartigen Ausrüstungsgegenständen und Zaubern vollgestopft ist.
Die Spielzeit beträgt im Durchschnitt knapp 12 Stunden. Die Steuerung ist zusätzlich mit einem Xbox Controller kompatibel. Es gibt eine automatische Speicherfunktion, welche das Spiel sehr angenehm machen, da man so nicht von Speicherpunkten abhängig ist.
Das ist für die besten Android Spiele 2021 äußerst wichtig. Schließlich will man nicht minutenlang auf Speicherpunkte warten.
Neben einem riesigen Schloss, das es zu erkunden gilt, gibt es viele einzigartigen Fähigkeiten, die man sich verdienen kann. Im Schloss warten unzählige Feinde auf euch, welche das Gameplay konstant spannend wirken lassen.
Die Grafik sieht fantastisch aus, wodurch es eines der besten Android Spiele 2021 ist. Castlevania Symphony of the Night ist ein Konami-Klassiker, den man sich auf jeden Fall zulegen sollte.
3. Beste Android Spiele 2021: Crash Bandicoot: On the Run!
Entwickler: King
Erscheinungsjahr: 2021
Preis: Kostenlos, mit Ingame-Käufen
Altersfreigabe: Keine
Diese äußerst beliebte Spielfigur kam endlich 2021 in einem schnellen, farbenfrohen Abenteuer auf unsere Android-Geräte. Es zählt also nicht nur zu den besten Games, sondern fällt auch in die Kategorie "Neue Android Spiele 2021".
Das Spiel ist als ein Endlosläufer-Genre konzipiert, bei denen du springst, dich drehen und andere geschickte Bewegungen ausführen musst, um dir einen Weg durch eine Reihe von Karten zu bahnen.
Es gibt nicht viel Handlung in Crash Bandicoot, aber das Spiel basiert auf der Idee, dass der böse Dr. Neo Cortex nichts Gutes im Schilde führt und nur du ihn aufhalten kannst. Von den Millionen von Downloads können andere Android Spiele 2021 nur träumen.
Die Art und Weise, wie es dem Originalspiel treu bleibt, und die erstklassige Grafik heben es von den anderen Endless-Runner-Spielen für Android ab. Bevor das Spiel losgeht, kannst du dich entscheiden, ob du als Crash oder Coco spielst.
Während dem Spiel geht es darum, den Fallen auszuweichen und so lange wie möglich zu laufen. Zusätzlich werden verschiedene Mutanten und Bosse versuchen, sich dir in den Weg zu stellen.
Dieser Titel stammt von demselben Entwickler, der uns Candy Crush Saga beschert hat. Die Grafik wirkt äußerst ausgefeilt. Im Spiel gibt es aber auch viele Möglichkeiten, Geld für das Spiel auszugeben. Trotzdem kann es kostenlos gespielt werden, wenn du geduldig auf dein nächstes Spiel warten willst.
Die Aufnahme von Crash Bandicoot: On the Run! auf unserer Liste der besten Android-Spiele für 2021 ist vor allem auf den Spaß zurückzuführen, den es bietet und auf das einfache, aber sehr angenehme Gameplay.
4. Beste Android Spiele 2021: Gwent: The Witcher Card Game
Entwickler: CD Project RED
Erscheinungsjahr: 2016
Preis: Kostenlos, mit Ingame-Käufen
Altersfreigabe: 16+
Gwent für Android ist eine überarbeitete Version des Multiplayer-Kartenspiels aus The Witcher 3: Wild Hunt. Es kombiniert Deckbau mit cleverer Strategie und bietet dir eine robuste Auswahl an Kampf- und Unterstützungseinheiten. Es gilt als eines der besten Strategiespiele für Android, die es aktuell gibt.
Die Karten sind in unterschiedliche Fraktionen unterteilt. Diese haben nicht nur individuelle Vorteile, sondern auch verschiedene Fähigkeiten. Hierbei gilt es, die Synergien der einzelnen Karten miteinander abzustimmen, um so die meisten Punkte zu erzielen. Der Spieler, der zuerst zwei Runden für sich entscheidet, gewinnt.
Jeder Spieler zieht zu Beginn 10 Karten. Nach jeder Runde bekommt ein Spieler 3 weitere Karten. In Gwent werden die Karten auf der Hand über alle drei Runden behalten bzw. eingeteilt. Ist ein Spieler am Zug, muss er entweder eine Karte ausspielen oder passen.
Passt ein Spieler endet die Runde für den Spieler. Nachdem beide Spieler gepasst haben, wird der Punktestand verglichen und es gewinnt der Spieler mit dem höheren Punktestand.
Gwent ist kostenlos spielbar, allerdings können Spieler für Geld Kartenfässer kaufen. Besonders dieser Punkt wird Gamer, die kein Geld für ein Spiel ausgeben wollen, aber dennoch beste Android Spiele 2021 suchen, erfreuen.
Zusätzlich können Spieler durch das Erfüllen von Aufgaben eine spezielle Währung verdienen, welche für Kartenfässer verwendet werden können.
5. Beste Android Spiele 2021: Crossy Road
Entwickler: Hipster Whale
Erscheinungsjahr: 2014
Preis: Kostenlos, mit Ingame-Käufen
Altersfreigabe: Keine
Obwohl Crossy Road schon ein paar Jahre älter ist, ist es mit fast fünf Millionen Downloads bis heute ein großer Erfolg. Somit ist es eine leichte Entscheidung, das Spiel in unsere Liste der besten Android Spiele 2021 aufzunehmen.
Die Grundidee ist, dass du einem Huhn hilfst, die Straße zu überqueren, ohne dass es dabei zerquetscht, angegriffen oder gar ertränkt wird.
Die Entwickler haben sich für ein helles, buntes Spielsetting entschieden. Es eignet sich für Spieler jeder Altersgruppe und für jeden, der ein paar Momente des einfachen Vergnügens sucht. Die Steuerung ist sehr einfach und intuitiv, wodurch es ein unterhaltsamer Zeitvertreib ist.
Crossy Road wird als eine Art Endlosversion des klassischen Arcade-Spiels Frogger beschrieben, das in den frühen 1980er Jahren erschienen ist.
Manchen Spielern ist das Spiel vielleicht ein wenig zu simpel und zu repetitiv. Es lässt sich allerdings nicht leugnen, dass das Überwinden eines schwierigen Hindernisses wie einer großen Straße oder eines Flusses ungemein befriedigend ist.
Es ist vielleicht kein Spiel, das man jeden Tag spielt, aber Crossy Road ist eine mehr als annehmbare Option für die ruhigen Momente auf deinem Handy, in denen du einfach nur Spaß haben willst, ohne dass du dir Sorgen um ein komplexes Gameplay machen musst.
6. Beste Android Spiele 2021: Fortnite
Entwickler: Epic Games
Erscheinungsjahr: 2018
Preis: Kostenlos, mit Ingame-Käufen
Altersfreigabe: 13+
Fortnite kann im Epic Game Store heruntergeladen werden, ist jedoch nicht im Google Play Store erhältlich. Das Spiel ist ein Battle-Royal-Shooter, welcher in den letzten Jahren bei Millionen von Spielern in vielen verschiedenen Formaten unglaublich beliebt war.
Der Android-Version fehlt es vielleicht an der knackigen Grafik und der flüssigen Action der PC-Version, aber das hat das Spiel nicht davon abgehalten, eines der tollsten Android Spiele 2021 zu werden.
Du spielst dieses Spiel online gegen andere menschliche Gegner. Du beginnst deine Mission, indem du in die Kampfzone fliegst und entscheidest, wann du aus dem Raumschiff springst, das dich dorthin bringt.
Danach beginnt die große Schlacht, in der du versuchen musst, als letzter Spieler zu überleben. Du kannst dich dieser Herausforderung allein stellen oder dich mit anderen in einem Zweier- oder Viererteam zusammentun.
Eine Liste guter Android Spiele 2021 wäre nichts ohne Fortnite. Willst du kostenlose Spiele herunterladen deutsch? Dann ist Fortnite auf jeden Fall mit am Start. Im Spiel selbst kann man sich durch Ingame-Käufe kosmetische Gegenstände, wie Skins kaufen. Diese bieten keinen Vorteil im Spiel und dienen nur zur Individualisierung des Spielers.
7. Beste Android Spiele 2021: Beatstar
Entwickler: Space Ape
Erscheinungsjahr: 2021
Preis: Kostenlos, mit Ingame-Käufen
Altersfreigabe: 13+
Der Markt für mobile Rhythmusspiele bekam 2021 mit der Veröffentlichung von Beatstar im Play Store einen neuen Konkurrenten. Es zählt also ebenfalls in die Kategorie "Neue Android Spiele 2021" und ähnelt Spielen wie Guitar Hero, bei dem versucht wird Töne in einer musikalischen Sequenz zu treffen.
Die Grafik ist fantastisch und Beatstar profitiert auch davon, dass es eine große Auswahl an lizenzierten Songs von verschiedenen Künstlern gibt. Darunter findest du berühmte Künstler wie Lynyrd Skynyrd, Avicii und Doja Cat.
Es werden zudem neue Songs regelmäßig hinzugefügt. So hast du die Möglichkeit deine Lieblingssongs auf eine spielerische Art und Weise zu hören. Einziger Nachteil an Beatstar ist, dass das Spiel nur mit einer online Verbindung gespielt werden kann.
Triffst du eine Note einmal nicht, ist das Spiel vorbei und der Song zu Ende. Hier kommt die Monetarisierung ins Spiel, denn es wird sehr schwierig, neue Songs freizuschalten, wenn man nicht bereit ist, dafür zu bezahlen.
Allerdings lässt sich das Spiel unterhaltsam spielen. Wer gerne langsam Stück für Stück neue Songs freischalten will, braucht diese keineswegs mit Geld zu kaufen. Beatstar sollte ein fester Favorit für jeden Musikfan in der Zukunft werden.
8. Beste Android Spiele 2021: Clash Royal
Entwickler: Supercell
Erscheinungsjahr: 2016
Preis: Kostenlos, mit Ingame-Käufen
Altersfreigabe: 7+
Mit mehr als 100 Millionen Downloads im Google Play Store zählt Clash Royal als eines der beliebtesten Android Spiele 2021. Die Inhalte und Figuren des Spiels basieren auf dem ebenfalls sehr beliebten Clash of Clans. Fans dieser Reihe werden sich hier sehr schnell zu Hause fühlen.
In Clash Royal geht es darum, Einheiten, Gebäude und Zauber auf das Spielfeld zu platzieren, um die gegnerischen Türme zu zerstören. Jeder Spieler hat dabei ein Deck aus 8 Karten zur Verfügung, wobei sich 4 Karten immer auf der Hand befinden.
Karten werden mit Elixier auf das Spielfeld platziert. Das Spiel ist zu Ende, wenn der Gegnerische Königsturm zerstört wird oder die Zeit abläuft.
Die Kämpfe finden ausschließlich Online gegen andere Spieler statt. Diese können im Einzelkampf (2 Spieler) oder in Duokämpfe (4 Spieler) bestritten werden. Eine großartige Funktion ist das Bilden von Clans. Hier kannst du mit deinen Freunden gemeinsam in einen Clankrieg ziehen, um so Gold und Truhen zu verdienen.
Spielen in Clans hat aber auch noch weitere Vorteile. Clanmitglieder können sich gegenseitig unterstützen und Karten spenden. Gerade für neue Spieler ist dies von großem Vorteil, da es den Einstieg in das Spiel erleichtert. Solltest du keine Freunde haben, die Clash Royal spielen, kannst du auch einfach einem fremden Clan beitreten.
Clash Royal wird ständig mit neuen Updates und Inhalten erweitert. Zusätzlich bieten wöchentliche Herausforderungen und Turniere viel Abwechslung. 2021 wurden Champions im Spiel hinzugefügt.
Diese Karten haben zusätzlich noch eine spezielle Fähigkeit, welche ein Match oftmals entscheiden können. Allerdings kann man Champions nur ab einem Königlevel 14 spielen. Du wirst viele Spielstunden benötigen, um dieses Level zu erreichen.
Clash Royal beeindruckt mit einer perfekten Spielmechanik und fantastischen Grafik, weshalb es eines der besten Android-Spiele 2021 ist.
9. Beste Android Spiele 2021: Railroad Ink Challange
Entwickler: Horrible Guild
Erscheinungsjahr: 2021
Preis: € 4,99
Altersfreigabe: 3+
Das Spiel wurde ursprünglich 2018 als ein Brettspiel veröffentlicht. Railroad Ink Challange wurde 2021 für Android-Geräte adaptiert und hat sich schnell einen guten Ruf machen können. Viele andere neue Android Spiele 2021 hatten nicht so viel Erfolg.
Der Ablauf des Spieles ist es, zu würfeln, und dann verschiedene Transportwege zu zeichnen, um so die Ausgänge auf dem Spielbrett miteinander zu verbinden.
Du kannst dein Eisenbahnnetzwerk mit dem Hinzufügen neuer Bahnhöfe und anderen Objekten erweitern. Je größer dein Netzwerk ist, desto mehr Punkte erhältst du am Ende.
Was uns besonders positiv an Railroad Ink Challenge auffällt ist, dass man es sowohl offline als auch online spielen kann. Im online Spielmodus geht es darum, welcher Spieler das bessere Streckennetz aufbaut und mehr Punkte sammelt. Wird eine Verbindung offengelassen, erhält der Spieler Strafpunkte.
Railroad Ink Challange wurde bereits mit neuen Inhalten erweitert und wird ständig verbessert. So wurden z. B. die Wald- und Wüstenabschnitte aus dem originalen Brettspiel hinzugefügt. Für uns ist es eines der Android Spiel 2021, welches mit seiner charmanten Art durchaus mehr Aufmerksamkeit verdient hat.
10. Beste Android Spiele 2021: Solitär Kartenspiel
Entwickler: Degoo ltd
Erscheinungsjahr: 2021
Preis: Kostenlos, mit Ingame-Käufen
Altersfreigabe: 3+
Dieser Kartenspielklassiker ist mit mehr als 500.000 Downloads aktuell auf Nr.1 "Top-Spiele" in der Kategorie Kartenspiele. Falls du schon immer einmal Solitär Android spielen wolltest, solltest du dir Solitär Kartenspiel keinesfalls entgehen lassen.
Bei Solitär werden vier Kartenstapel mit je einer Farbe gebildet. Diese müssen in der richtigen Reihenfolge von Ass bis König aufgelegt werden. Ziel ist es alle Karten eines "Stacks" in dem vierten Stapel untergebracht werden.
Das Spiel überzeugt mit sehr großen und sichtbaren Karten, einem schönen Design und täglichen Herausforderungen. Das Gameplay kann sowohl für Rechts- oder Linkshänder angepasst werden.
Zusätzlich lassen sich der Hintergrund des Spiels, die Kartenrückseite und das Farbschema verändern. So spielst du in deinem eigenen Setting, welches dir am besten gefällt.
Solitär Kartenspiel ist eine schöne Aufbereitung des Klassikers. Die Bedienung ist sehr angenehm gestaltet, wodurch es sich sowohl für Fans als auch Neulinge, angenehm spielen lässt. Für uns ist Solitär definitiv eines der besten Android Spiele in diesem Jahr.
Was ist die Nummer 1 der besten Android Spiele 2021?
Falls du nach den Android Spielen mit der höchsten Anzahl an Downloads suchst, haben wir sie dir hier noch einmal aufgelistet:
Garena Free Fire – Booyah Day, 1 Mrd. Downloads
PUBG Mobil, 500 Millionen Downloads
Clash of Clans, 500 Millionen Downloads
Roblox, 500 Millionen Downloads
Mobil Legends Bang Bang, 100 Millionen Downloads
Die Anforderungen der Spiele variieren recht stark, weshalb die Liste unserer besten Android Spiele 2021 sehr spezifisch ist.
Die Titel, die wir hier aufgeführt haben, sind nur einige der großartigen Handyspiele, die du auf dein Gerät herunterladen kannst. Viele dieser Titel sind auch als PC oder Mac Spiele Download erhältlich.
Die besten neuen Android-Spiele unterscheiden sich meistens von neuen PC-Spielen 2021, da diese oftmals größer und umfangreicher sind. Auf dem Handy sind 3 gewinnt Spiele Android kostenlos erhältlich. Beispiele sind Candy Crush, Puppy Blast und Match Arena.
Diese lassen sich auf dem kleinen Display und mit der Hand perfekt Spielen und würden auf dem PC nicht so viel Spaß bringen. Das heißt jedoch nicht, dass es nicht auch neue PC Spiele 2021 gibt, die jede Menge gute Unterhaltung garantieren.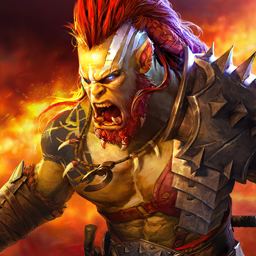 RAID: Shadow Legends
Sammle über 700 Champions & kämpfe um Ruhm