Die besten free to play Games des Jahres
In den vergangenen Jahren sind viele hervorragende free to play Games auf den Markt gekommen. Mittlerweile ist die Auswahl an diesen Spielen schon so groß, dass es teils zu einer echten Herausforderung werden kann das passende Spiel zu finden. Dabei gibt es eine riesige Auswahl an free to play Games, in Kategorien wie Survival, Space MMO und vieles mehr. Zum Glück haben wir eine Auswahl von den best f2p Games für dich zusammengestellt. Hier sind free to play Spiele für jeden Geschmack dabei.
Was sind free-to-play Spiele?
F2p steht für free to play Spiele. Das heißt, dass man zu Beginn keine Gebühren für das Spiel zahlen muss. Nachdem es tolle f2p Games gibt, gibt es hier eine enorme Auswahl für die Spieler. Dann ist es wichtig, dass man die best free to play Games kennt, egal ob diese für die Konsolen, das Handy oder Windows Games sind. Um free to play Games zu spielen, muss man diese nur auf das eigene Gerät herunterladen. Bei manchen free2play Games gibt es dann Zahlungen im Spiel. Diese Upgrades sind jedoch meistens nicht verpflichtend.
Nachdem es mittlerweile so viele free to play Games gibt, sagen manche Leute bereits, dass sie die Branche, etwa mit Roboter Spiel PC, gänzlich übernehmen. In der Zukunft könnte es sogar sein, dass es nur mehr free to play Spiele auf dem Markt gibt. Mehrere Hersteller können über Mikrotransaktionen und über Marketing-Strategien bereits genug Geld verdienen, um ihre Spiele als f2p anzubieten.
Wie funktioniert Free to Play?
Free to Play Games können über einen Link gratis heruntergeladen werden. So bekommt man Roboter Kampf Spiele, Strategie-Spiele und MMOs, ohne etwas dafür zahlen zu müssen. In den meisten Spielen gibt es dann in-Game die Möglichkeit sich Upgrades zu kaufen. Bei den best f2p Games sind das jedoch nur neue Skins oder optische Verschönerungen, mit welcher das Spielerlebnis nicht beeinflusst wird. Es gibt auch Spiele, wo nur einzelne Modi free to play sind. Diese können dennoch unter den best free to play Games sein, wie bei Call of Duty: Warzone, was zu einem echten Fanliebling geworden ist.
Was bedeutet Free to Play Spiel? 📢
Free to play heißt übersetzt, dass das Spiel gratis zum Downloaden ist. Im Internet, oder im Shop der Konsole gibt es dann diese PC Games free Download full Version Deutsch, welche man sich nur herunterladen muss. Oftmals werden free to play Games speziell beworben. So können auch normal kostenpflichtige Spiele für eine kurze Zeit free to play sein.
89,997,040
RAID-SPIELER WELTWEIT. MACH MIT!
Was sind die besten Free to Play Games?
Nach den wichtigsten Fragen über free to play Games ist jetzt der Zeitpunkt gekommen, dass wir uns die best free to play Games genauer anschauen. Darunter befindet sich spannende Spiele mit tollen Game Engines.
Pokémon Unite
Plattformen: Handy, Nintendo Switch
Wer gute Spiele 2023 sucht, der darf nicht auf ein bisschen älteres Spiel vergessen. Pokémon Unite ist ein free to play Game, mit welchem man noch tiefer in die japanische Anime-Welt eintauchen kann. Das Spiel ist auf der Switch und auf dem Handy verfügbar. Dabei kann man auf einer virtuellen Karte die eigenen Pokémon trainieren und gegen andere Spieler kämpfen.
MultiVersus
Plattformen: PC, PS4, PS5, Xbox One, Xbox Series X/S
Ein Spiel, welches man fast auf jeder Plattform spielen kann, ist MultiVersus. Hier treten eine Reihe an Charakteren gegeneinander an, wodurch es eines der besten free to play Games PC ist. Derzeit ist es noch in der offenen Betaphase, dennoch könnte es Anfang 2024 für die breite Masse veröffentlicht werden. Wenn man sich die bisherigen Stimmen zu diesem free to play Game anschaut, könnte es eines der beste Survival Spiele unserer Zeit werden. Dabei kann man auf Charaktere anderer Spiele, wie Batman, Bugs Bunny und Arya Stark zurückgreifen. Wahrlich ein besonderes free to play PC.
Overwatch 2
Plattformen: Nintendo Switch, PS4, PS5, PC, Xbox One, Xbox Series X/S
Overwatch war ein besonderes Spiel. So hat es bei den free to play Games PC deutlich herausgestochen und war ein Mitgrund dafür, warum die eSports Szene heute so beliebt ist. Mit der Fortsetzung soll dieser Hype erneuert und das Spiel weiter verbessert werden. Dabei bleibt es ein free to play PC Spiel, jedoch wurden einige Probleme des Vorgängers behoben. Zusätzlich soll es ein Spiel mit bester Grafik unter den free to play Games werden.
Summoners War: Chronicles
Summoners War: Chronicles ist ein weiteres free2play Game, welches unter die Kategorie der besten free to play Games PC fallen wird. Das actiongeladene RPG wurde Ende 2022 veröffentlicht und hat bereits eine enorme Fangruppe hinter sich stehen. In diesem free to play PC Game, erforscht man die Hintergründe zu den Handlungen aus Summoners War: Sky Arena. Warum ist die Welt so entstanden, wie wir sie aus dem Vorgänger kennen? In diesem f2p Game kannst du die Antwort erfahren. Chronicles ist definitiv eines der best f2p Games, welche es derzeit auf dem Markt gibt.
Block N Load 2
Plattformen: PS4, PS5, Xbox One, Xbox Series X/S, PC
Wer bei free to play Games nach einer gratis Spiele Strategie sucht, der wird bei Block N Load 2 fündig. Viele Spieler warten bereits gespannt auf die Fortsetzung von Block N Load, was eines der best f2p Games aller Zeiten war. In diesem Spiel fokussiert man sich sehr auf taktische Kämpfe. So hat alles, was man baut, oder zerstört, einen Einfluss auf das Spielgeschehen. Die Fortsetzung soll Ende 2023 veröffentlicht werden und erneut ein tolles free2play Game werden.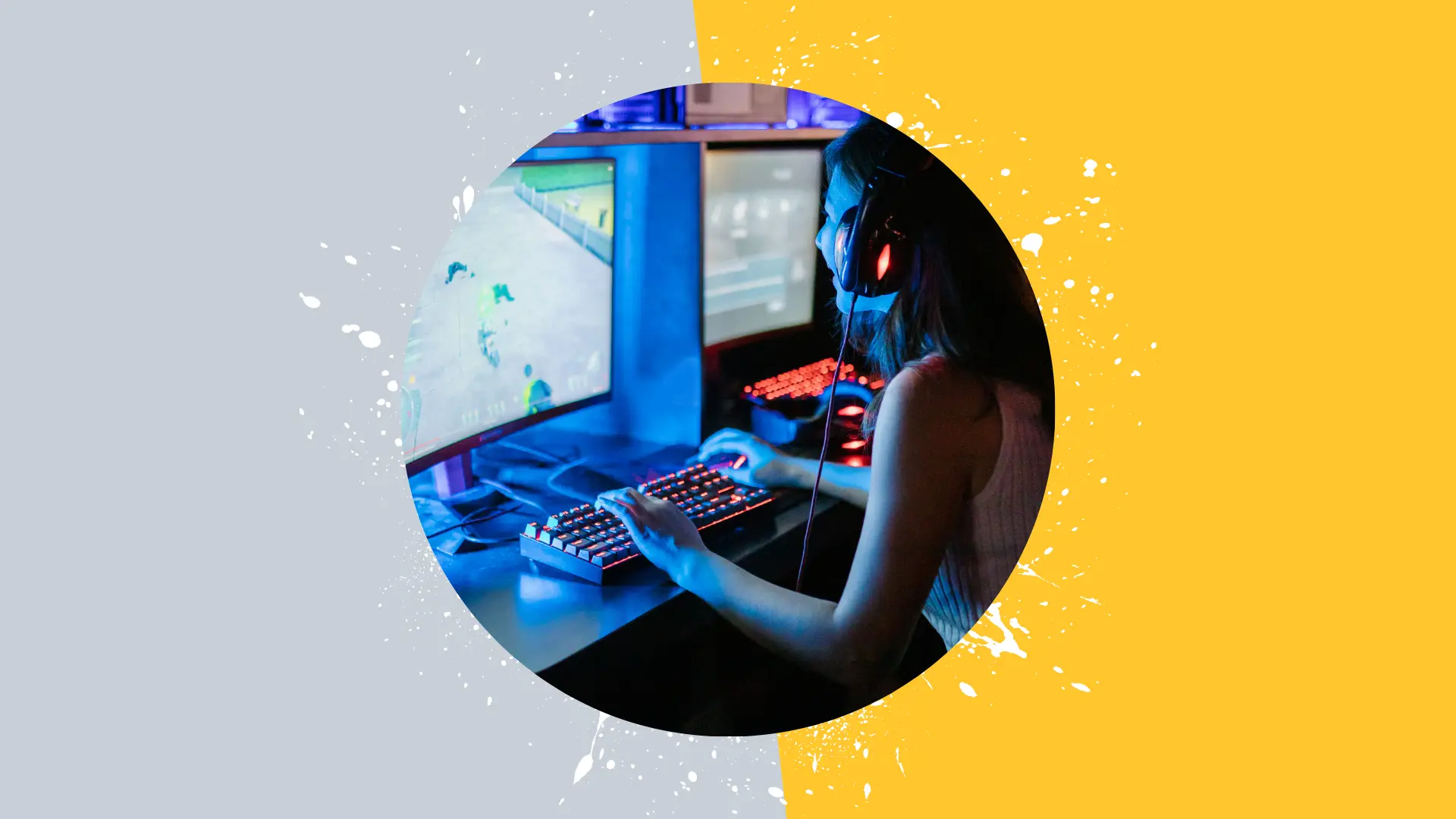 Tom Clancy's The Division Heartland
Plattformen: PS4, PS5, PC, Xbox One, Xbox Series X/S
Wer auf den Konsolen nach free to play Games sucht, der kommt um Tom Clancy nicht herum. Es ist eines der meist-erwarteten free to play Games des gesamten Jahres und hat das Potenzial, das Beste zu werden. Das Spiel ist ein Spin-off des "The Division" Universums und ist in der Wildnis der USA angesiedelt. Es gibt verschiedenste Spielmodi, welche man ausprobieren kann und sechs unterschiedliche Charaktere.
UFL
Plattformen: PS4, PS5, Xbox One, Xbox Series X/S
FIFA als einen direkten Konkurrenten zu haben, ist keine einfache Aufgabe. Dennoch will UFL die Sportsimulationen FIFA und Pro Evolution Soccer als ein f2p herausfordern und frischen Wind in die Kategorie bringen. Man kann dem neuen Spiel definitiv eine echte Chance geben. Vor allem, wenn es gratis ist.
Star Wars: Hunters
Plattformen: Nintendo Switch, Handy
Seitdem Disney Star Wars übernommen hat, wird das Star Wars Universum durchgehend ausgebaut. Das gibt den Spielern neue Optionen, um die beliebte Franchise noch besser kennenzulernen. Das f2p Game Star Wars: Hunters wird auf der Switch und dem Handy verfügbar und ist in der Zeit nach dem Fall des Imperiums angesiedelt. Die Spieler sollen dabei in einem Team zusammenarbeiten und die Feinde der neuen Republik finden und fangen. Dabei gibt es unterhaltsame Multiplayer-Kämpfe, mit denen man ernsthaft mit den Teamkollegen zusammenarbeiten muss. Nur so können die Ausläufer des Imperiums besiegt werden. Das verspricht eine spannende Art der Unterhaltung.
Free to Play Games in 2023
F2p Spiele werden immer beliebter und zahlreicher. Viele Spieler probieren neue Spiele einfach aus, weil diese kostengünstig sind. Mit der Zeit werden diese zu echten Fanlieblinge, wodurch nicht nur die Hersteller, sondern auch die Spieler profitieren. Wir haben dir eine Reihe an free to play Games vorgestellt, welche dieses Jahr ganz an der Spitze stehen werden. Welches wirst du als Erstes ausprobieren?