Les meilleurs jeux free to play pour PC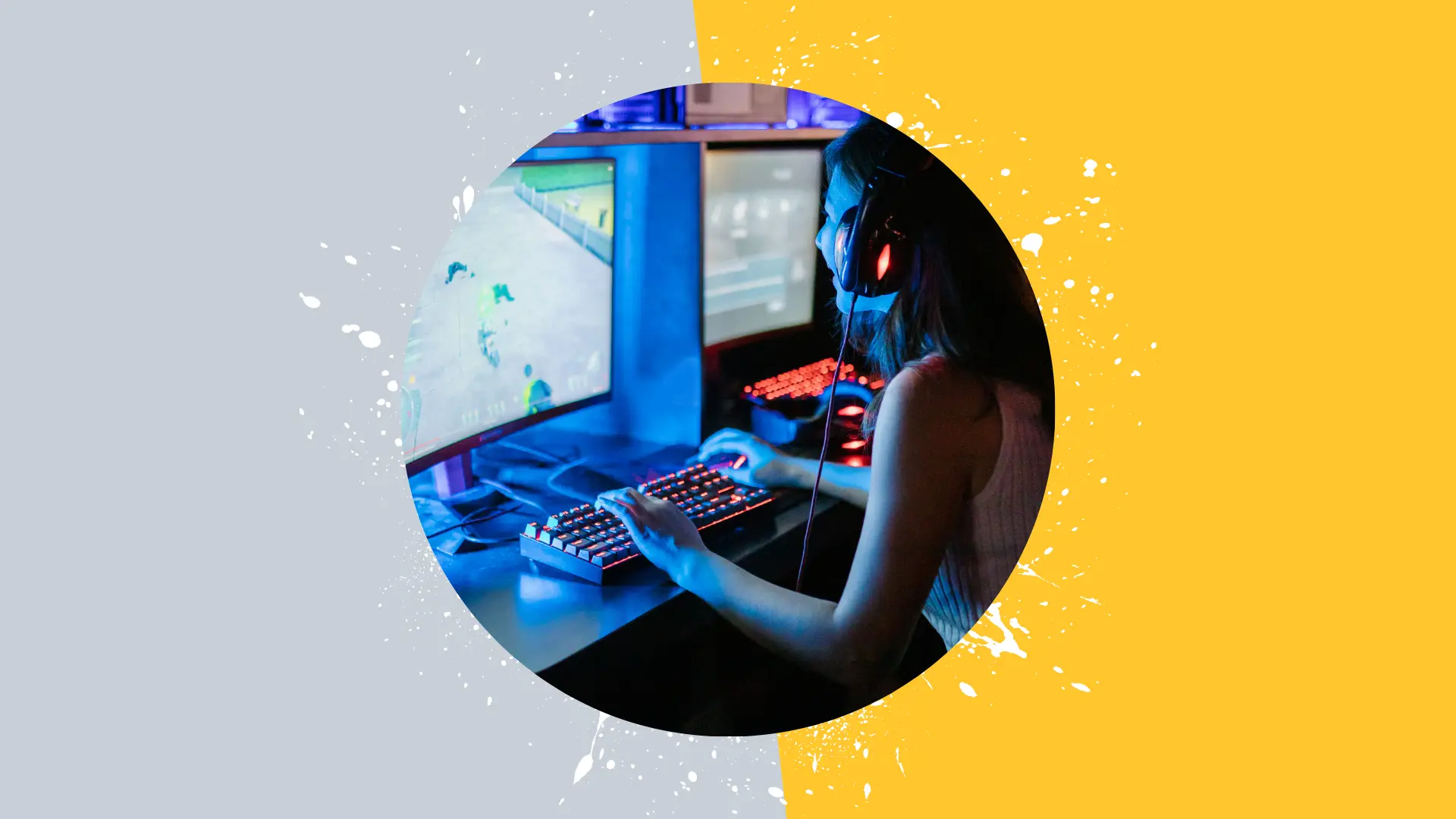 De nos jours, il y a énormément de jeux free to play pour PC incroyables, ce qui rend le choix plutôt difficile. Heureusement pour toi, c'est là que nous intervenons.

Dans ce guide, nous parlerons en détail des meilleurs jeux jeux free to play pour PC en 2023, car nous avons réduit la liste aux 15 meilleurs jeux F2P. Un bonus pour les amateurs des jeux MMO free to play – les titres appartenant à cette catégorie font légion dans notre classement.
Qu'est-ce qu'un free to play sur PC ?
F2P signifie « free to play ». Tu n'as rien à payer pour commencer à profiter des meilleurs free to play pour PC, mais tu devras peut-être télécharger des jeux sur ton appareil.
Certains jeux gratuits proposent également des options de paiement permettant d'acheter des éléments d'amélioration qui ne sont pas toujours nécessaires.
Il y a tellement de jeux free to play pour PC de nos jours que certains disent qu'ils pourraient prendre le contrôle de l'ensemble de l'industrie du jeu.
Maintenant que tu as parcouru l'introduction au monde des jeux free to play pour PC, il est temps de dresser la liste de nos 15 meilleurs jeux sur PC en 2023, comme promis.
Garde cependant à l'esprit que certains d'entre eux sont déjà sortis, tandis que d'autres arriveront plus tard dans l'année. Commençons notre liste par les MMO et les MMORPG F2P.
Meilleurs jeux MMO free to play et MMORPG F2P
1. World of Tanks Blitz (2023)
Ce jeu F2P est sorti à l'origine sur PC en 2010 et peut désormais être considéré comme l'un des jeux d'arcade les plus populaires au monde. World of Tanks est le premier simulateur de chars d'assaut qui permet des batailles multijoueurs.
Les caractéristiques des véhicules de combat sont vraiment réalistes. La mécanique du jeu est de très haut niveau. Le nombre d'utilisateurs dans le monde dépasse depuis longtemps les 100 millions. Outre le PC, ce titre fait partie des jeux pour mobile et est également disponible sur d'autres plateformes.
2. MultiVersus
Pour les joueurs qui aiment l'idée de tester un large éventail de personnages de jeux, MultiVersus est indubitablement l'un des meilleurs MMO F2P.
Le titre de Player First Games est actuellement en version bêta ouverte, avec une sortie complète prévue pour début 2024.
Il s'agit d'un jeu de combat qui met en scène de nombreux personnages célèbres tels que Batman, Bugs Bunny, Arya Stark et même Shaggy !
3. Overwatch 2
Disponible pour une découverte sur PC depuis 2016, Overwatch est l'un des jeux les plus marquants de la dernière décennie, et il a massivement contribué à l'essor foudroyant de l'industrie eSports telle qu'on la connaît aujourd'hui.
Ce nouveau titre est déjà l'un des meilleurs MMO F2P du marché. Il ressemble à son prédécesseur avec quelques améliorations clés, notamment des graphismes optimisés.
4. Summoners War: Chronicles
Summoners War : Chronicles semble bien parti pour être l'un des meilleurs jeux free to play pour PC en 2023. Ce jeu d'action RPG est sorti fin 2022 et a déjà attiré un public fou.
Il fait suite à Summoners War : Sky Arena et explore les conflits qui ont conduit à la création de ce monde. Si tu es à la recherche de MMORPG F2P, n'hésite pas à essayer celui-ci.
5. Marvel Snap
Certains des meilleurs jeux free to play pour PC du marché sont en fait des jeux de cartes, avec des titres comme Hearthstone et Magic : The Gathering qui connaissent un succès mondial. Jouer à ce MMO F2P est tellement amusant qu'on pourrait y passer ses journées...
6. Tom Clancy's The Division Heartland
Tom Clancy's The Division Heartland est l'un des jeux free to play sur PC les plus attendus de 2023. Il a le potentiel d'être l'un ou même LE meilleur MMO free to play de l'année. Pour les amateurs du games mods, il y a différents mods à essayer, ainsi que six personnages jouables.
7. Honkai : Star Rail
Honkai : Star Rail est un nouveau MMORPG F2P fantastique d'Epic Games se déroulant dans le HoYoverse, où les joueurs auront pour mission d'explorer la galaxie et de découvrir ses merveilles infinies.
Il s'agit d'un concept unique dans le domaine des jeux free to play pour PC, qui constitue un changement rafraîchissant par rapport à certains genres de jeux trop connus.
8. Phantasy Star Online 2
Le Japon peut se targuer d'être à l'origine de certains des meilleurs jeux free to play pour PC de la planète, et Phantasy Star Online 2 est le MMORPG F2P immersif le plus récent qui vient de ce pays.
Ce titre s'accompagne d'une série de nouveaux systèmes, tels que Dash et Glide, et fait également partie des jeux cross plateforme en coopération.
Autres jeux free to play PC à ne pas manquer
9. KartRider : Drift
Sachant qu'il n'y a pas beaucoup de jeux de course F2P sur le marché, KartRider : Drift est peut-être le meilleur titre free to play dans son genre.
Il s'agit de l'un des jeux free to play pour PC et console, ce qui signifie que tu devras jouer contre des amis qui utilisent des appareils différents.
Ce titre figurant parmi les jeux aux graphismes les plus réalistes est sorti en mars 2023 et a déjà suscité beaucoup d'intérêt.
10. Block N Load 2
Block N Load 2 est la suite tant attendue de son prédécesseur très acclamé qui était conçu spécialement pour Windows.
Dans la partie 2 de la franchise, les joueurs participent à une bataille tactique dans laquelle tout ce qu'ils construisent ou détruisent a un impact sur l'issue du jeu.
La sortie de ce titre est prévue pour 2023.
11. Pro Evolution Soccer (eFootball)
L'année 2022 a apporté une grande nouvelle aux fans de jeux de foot : Pro Evolution Soccer est désormais gratuit pour les utilisateurs de PC. Mais ce n'est pas tout.
Étant le principal concurrent de FIFA, le titre a changé de nom et s'appelle désormais eFootball. Le jeu offre de superbes graphismes et des mécanismes très pratiques. De plus, différents modes de jeu sont disponibles.
12. Operation : Harsh Doorstop
Pour les joueurs à la recherche de jeux nouveaux dans la catégorie sandbox de shooter, Operation : Harsh Doorstop pourrait être un choix passionnant.
Le jeu de Drakeling Labs est sorti en février 2023 et a recueilli des critiques majoritairement positives. Il a même été comparé à des jeux mod-friendly comme Ravenfield.
13. Forza Motorsport
Forza Motorsport est l'un des rares jeux de course classés comme jeux free to play PC. La seule exigence est le système d'exploitation installée sur le PC : Windows 10 64 bits - version 1607.
Ce projet de Microsoft s'inscrit résolument dans la liste des meilleurs jeux de course. Les gamers disposent de six circuits de renommée mondiale où ils peuvent concourir au volant de la voiture de leur choix.
Les dégâts après l'accident sont très réalistes. Ajoutes-y toute l'adrénaline qui accompagne la course et différentes conditions météorologiques et tu verras que ce jeu en vaut absolument la peine. Termine tes tâches et obtiens l'hypercar de tes rêves !
14. Fall Guys
Fall Guys est sorti en 2020, mais crois-le ou non, il n'est entré au rang des jeux gratuits PC que récemment. Il s'agit d'un excellent party game dans lequel les joueurs doivent s'affronter dans une série de défis pour être le dernier avatar debout.
C'est un jeu idéal pour jouer seul ou avec des amis et il est disponible sur presque toutes les plateformes, ce qui le rend d'autant plus attrayant aux yeux des gamers.
15. Genshin Impact
Aucune liste des jeux free to play pour PC en 2023 ne pourrait être complète sans mentionner Genshin Impact, et le voici, clôturant la nôtre également. Le titre est célèbre pour son monde ouvert de style anime et son système de combat qui utilise la magie et le changement de personnages.
C'est l'un des meilleurs jeux free to play pour PC, mobile et console du marché, et ses mises à jour régulières sont l'une des principales raisons expliquant son succès.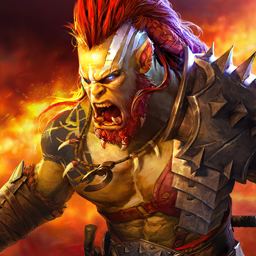 RAID: Shadow Legends
Récupère + de 700 Champions et décroche la gloire