Die besten Casual Games 2023 (die du unbedingt probieren solltest)
Hast du Lust zu zocken, dafür jedoch kaum Zeit? Suchst du nach Spielen mit unkomplizierten Gameplays und simpler Storyline? Dann sind Casual Games wahrscheinlich die perfekte Unterhaltung für dich! Diese Spiele können in kurzer Zeit gespielt und problemlos unterbrochen werden. Damit sind sie der perfekte Pausenfüller und lassen Langeweile schnell vergehen. Unsere Liste der Top 10 Casual Spiele lässt keine Wünsche offen, so viel ist sicher - von Puzzles wie bis Jump'n'Runs ist hier alles mit dabei!
Was ist ein Casual Game? 📢
Das Genre der Casual Games ist relativ breitgefächert und beinhaltet viele verschiedene Unterkategorien. Grundlegend kann man jedoch sagen, dass es sich dabei um kurzlebige, simple Spiele handelt, die für eine breite Masse an Spielern ausgelegt wurden. Damit bilden sie das Gegenteil zu sogenannten Hardcore Games wie etwa RPGs. Beliebte Rollenspiele wie Elden Ring begeistern durch ihre Komplexität, mitreißende Storyline und epische Kämpfe. Wer ein solches Spiel startet, muss damit rechnen, dass er mehrere Stunden damit verbringen wird. Es gibt zahlreiche Missionen zu erfüllen, riesige Welten zu erkunden und Spielfiguren zu entwickeln. Hat man nur wenige Minuten Zeit, lohnt sich der Start eines solchen Hardcore Games also nicht.
Genau hier kommen Casual Games ins Spiel. Diese stehen oft als gratis Handyspiele bereit und sind deshalb auch von unterwegs spielbar. Beliebte Titel wie Angry Birds oder Candy Crush Saga bieten kurze Runden, mit denen die Wartezeit auf den nächsten Bus oder Langweile in der Mittagspause perfekt überbrückt werden können. Meist ist das Gameplay sehr simpel gestaltet und kann innerhalb weniger Augenblicke gelernt werden. Auf eine komplexe Storyline wird gänzlich verzichtet, dazu kommen einfache Grafiken und witzige Charaktere.
Casual Games sind so konzipiert, dass man sie jederzeit starten und stoppen kann, ohne Gefahr zu laufen, den Spielstand zu verlieren. Dank der kurzen Etappen muss man höchstens das letzte Level wiederholen, wenn man das Spiel abrupt schließt. Wer z. B. ein Gelegenheitsspiel wie Solitär 2023 genießt, kann jederzeit einfach wieder mit einer neuen Runde loslegen.
Casual Spiele können kostenlos oder als Premium-Version angeboten werden. Oftmals findet man auch sogenannte Freemium-Spiele, die eine kostenlose Basisvariante besitzen, durch In-Game-Käufe jedoch erweitert werden können. Sogenannte Hyper-casual Games treiben die Schlichtheit an die Spitze und besitzen ein besonders minimalistisches Interface. Oftmals fallen sie unter die kostenlosen Browserspiele, die auf Spieleportalen gefunden werden können.
89,997,040
RAID-SPIELER WELTWEIT. MACH MIT!
Sind Casual Games unterhaltsamer als andere Spiele?
Casual Spiele sind darauf ausgelegt, unterhaltsam zu sein. Sie erfordern weder besondere Skills, noch versuchen sie eine tiefgründige Botschaft zu vermitteln. Aus diesem Grund empfinden viele Menschen Casual Games als unbeschwerte, lustige Abwechslung zu AAA-Titeln. Ob sie damit wirklich unterhaltsamer sind als Spiele anderer Genres, muss wohl jeder Nutzer selbst entscheiden. Obwohl Casual Games auf eine leichte Bedienung ausgelegt sind, heißt das nicht, dass manche Levels nicht auch anspruchsvoll sein können. Wer bspw. online Solitär gratis spielen möchte, kann durch die gewählte Anzahl an Decks die Schwierigkeit beeinflussen. Das Gameplay bleibt weiterhin simpel, die Aufgabenstellung wird jedoch kniffliger!
Die Top 10 der Casual Games
Nun sehen wir uns die (unserer Meinung nach) besten Casual Games an, die der Markt derzeit zu bieten hat. Darunter befinden sich gute Spiele für MAC oder den PC, aber auch mobile Spiele für iOS und Android. Zwischen den populären Klassikern und neueren Casual Games findet jeder Spieler genau das Richtige!
1. Candy Crush Saga
Bei der Candy Crush Saga handelt es sich um einen absoluten Klassiker, das Spiel ist jedoch selbst 10 Jahre nach seiner Veröffentlichung immer noch enorm erfolgreich. Alleine im letzten Jahr wurde die App 138 Millionen Mal heruntergeladen und zählt damit weiterhin als eines der besten Match 3 Spiele 2023.
Jedes Level enthält ein unterschiedliche geformtes Spielfeld, auf dem bunte Süßigkeiten angezeigt werden. Durch das Verschieben einzelner Stücke können Reihen von drei oder mehr Süßigkeiten gebildet werden, um diese vom Spielfeld zu entfernen oder besondere Bonus-Bonbons zu erstellen. Candy Crush Saga ist schnelllebig und simpel, weshalb es heute als eines der erfolgreichsten Casual Spiele gilt.
2. Among Us
Auf der Suche nach guten, kostenlosen Spielen ist Among Us ebenfalls eine hervorragende Wahl. Das Casual Game ist 2018 erschienen und kann auf verschiedenen Plattformen im Crossplay-Modus gespielt werden. Mehrere Spieler schließen sich darin zusammen und werden zu Crew eines Schiffs. Doch nicht alle Crewmitglieder sind ihren Kameraden gut gesinnt, denn es gibt ein paar Hochstapler an Deck, die böse Absichten verfolgen. Gemeinsam müssen die Spieler herausfinden, wer von ihnen nicht dazugehört, bevor die gesamte Crew ausgelöscht wurde. Das kostenlose Spiel macht vor allem in großer Gruppe mächtig Spaß!
3. Minecraft
Obwohl man mit Minecraft bekanntlich viele Stunden verbringen kann, ist das Spiel im Grunde ein Casual Game. Es handelt sich dabei um eines der wohl erfolgreichsten PC Games (Casual), das derzeit auf dem Markt ist. In dem Sandbox-Spiel können User Blöcke aus verschiedenen Materialien verwenden, um jede erdenkliche Konstruktion aus dem Boden zu stampfen. Dabei muss man jedoch Vorsicht walten lassen, denn die Umgebung ist auch mit fiesen Kreaturen gespickt, die nur darauf warten anzugreifen.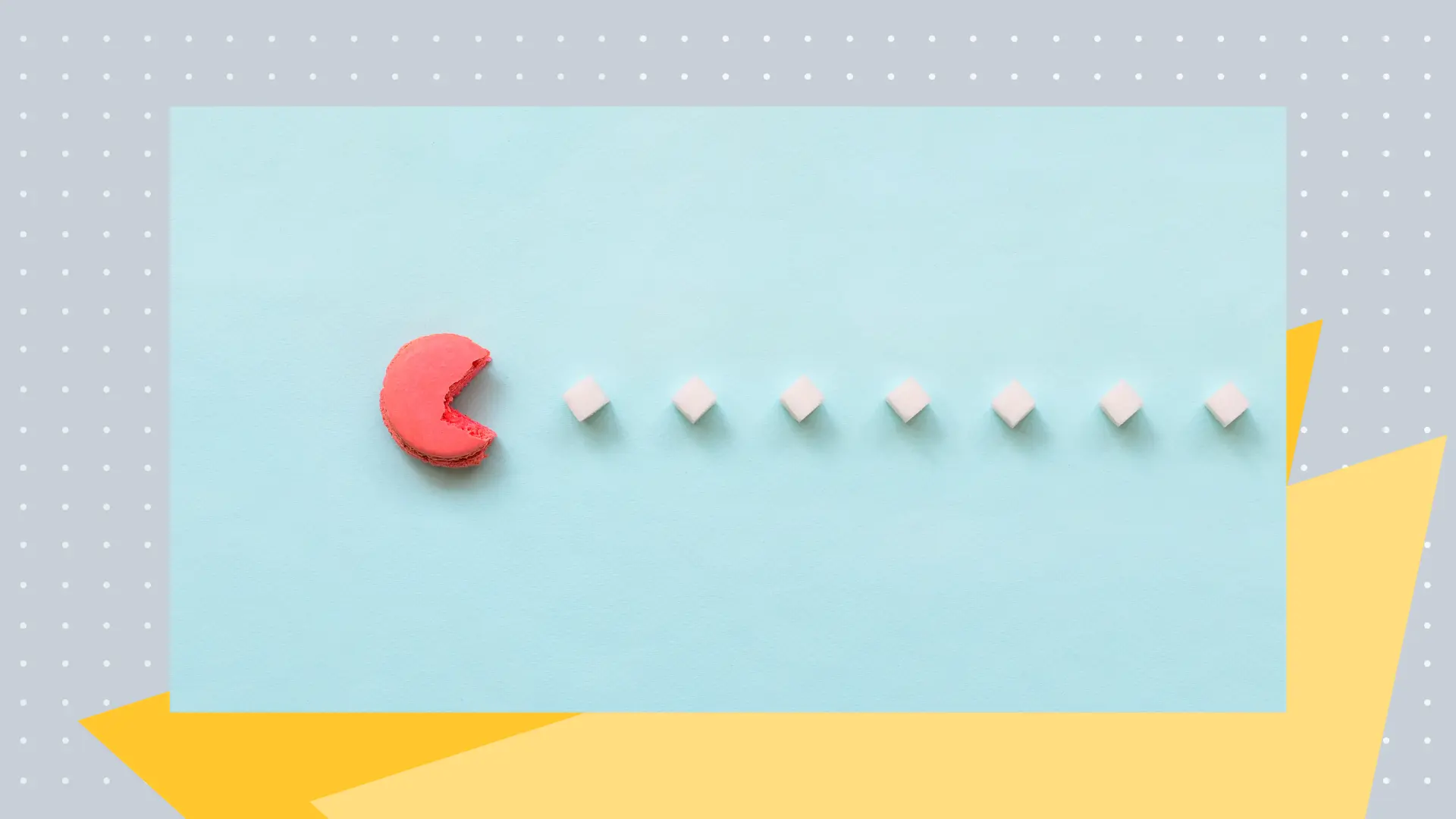 4. PAC-MAN WORLD Re-PAC
Fans von Retro-Gaming werden bei unserem nächsten Spiel hellhörig werden. Mit PAC-MAN WORLD Re-PAC kehrt ein legendäres Game zurück auf die Konsolen und den PC, das eigentlich nie an Relevanz verloren hat. Das hungrige gelbe Smiley steht natürlich auch in diesem Casual Game im Mittelpunkt, es werden nun jedoch viele innovative Spielbretter angeboten, durch die das Jump'n'Run abwechslungsreicher als das Original geworden ist. Dank seiner ereignisreiche Storyline könnte PAC-MAN WORLD Re-PAC sogar unter die beliebtesten Abenteuerspiele für 2023 fallen.
5. Crossy Road
Natürlich hat es auch ein Hyper-casual Game in unsere Liste geschafft. Crossy Road ist eines der einfachsten Spiele, die man sich vorstellen kann. Es handelt sich dabei um eine Mischung aus Frogger und Pac-Man, denn darin muss eine Spielfigur um Hindernisse und über eine Straße geleitet werden, ohne dabei zu sterben. Gerade weil es so simpel ist, gehört Crossy Road zu unseren absoluten Favoriten.
6. Monument Valley 2: Panoramic Edition
Unter den Puzzles findet man kaum ein schöneres Casual Game als Monument Valley 2: Panoramic Edition. In dem Original aus 2014 steuern User Ro mit ihrem Kind und müssen die beiden durch eine Reihe von wunderschönen Labyrinthen führen. Der Nachfolger bringt das Indie Game auf die Spitze und enthält noch mehr optische Illusionen. Dank der Panoramic Edition ist das Puzzle eines der grafisch schönsten Casual Games auf dem Markt und zieht trotz des simplen Gameplays zahlreiche Spieler in seinen Bann.
7. Portal 2
Nur wenige Casual Games gewinnen Preise und erhalten einen solchen Legendenstatus wie Portal 2. Wer gute PC Spiele 2023 sucht, muss nicht unbedingt zu den Neuerscheinung greifen. Portal 2 hat zwar schon über ein Jahrzehnt auf dem Buckel, hat in dieser Zeit jedoch über 70 Auszeichnungen gewonnen und wird bis heute von Fans der Reihe gespielt. Es handelt sich dabei um ein Puzzlespiel, in dem Spieler die Rolle eines Roboters übernehmen, der mithilfe von Portalen durch Zeit und Raum reisen kann. Dank seiner Egoperspektive erinnert es an FPS Games und bringt so eine interessante Spannung in das Genre. Für ein Casual Spiel ist Portal 2 relativ komplex, lässt sich jedoch trotzdem ideal als Pausenfüller nutzen.
8. What the Golf?
Golf ist nicht nur eine beliebte Rasensportart, sondern wird auch in Casual Games gerne herangezogen. So findet man zahlreiche kostenlose Golf-Apps und -Spiele im Netz, diese unterscheiden sich qualitativ jedoch stark. Wer bereit ist, ein paar Euros zu investieren, erhält mit What the Golf? ein Casual Game, das mit einer ausgeklügelten Spielphysik ausgestattet wurde, dabei aber trotzdem simpel und lustig bleibt. Durch seine kuriosen Grafiken ist das Spiel gleichzeitig Parodie und unterhaltsamer Golfsimulator in einem.
9. Angry Birds Journey
Mit dem Original der Reihe Angry Birds wurde das mobile Markt für Casual Games für immer verändert. Auch 14 Jahre später ist das Franchise noch so beliebt wie eh und je. Die besten Handyspiele 2023 wären nicht vollständig ohne Angry Birds Journey, denn das Game bleibt dem Original treu, wertet es jedoch mit neuen Puzzles, Animationen und Sonderfeatures auf. Natürlich müssen darin wieder schlechtgelaunte Vögel über den Bildschirm katapultiert werden.
10. AdVenture Capitalist
Suchst du die besten PC Spiele (kostenlos)? Dann ist AdVenture Capitalist vielleicht das richtige Casual Game für dich! Das Spiel kombiniert den Stil des beliebten Brettspiels Monopoly mit dem Gameplay eines Simulators wie Roller Coaster Tycoon. Spieler starten als kleine Unternehmer mit einem Limonadenstand und müssen daraus ein ganzes Imperium erbauen. Dabei bleibt das Spiel jedoch simpel und verzichtet auf komplexe Strategieelemente. Kannst du dich von ganz unten an die Spitze arbeiten?