Die 10 besten Olympische Spiele PC Games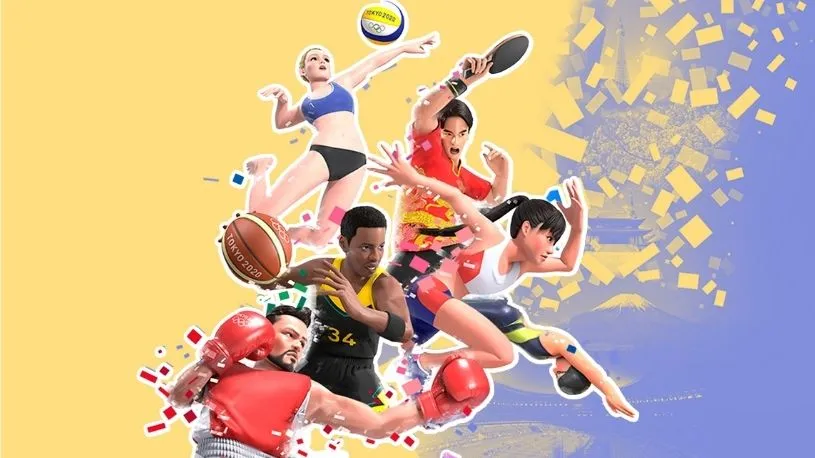 Bist du bereit, alle der besten Olympischen Spiele für PC und Konsole der Geschichte vorgestellt zu bekommen? Wenn du sportliche Ablenkung suchst und nicht nur 3 Gewinnt umsonst spielen, sondern virtuell den Sportsgeist erleben willst, dann werden diese Games deinen Puls in die Höhe treiben.


PC UND HANDY
Die Welt der Games ist so vielfältig wie nie zuvor und deckt so ziemlich alle Aspekte des Lebens ab – und scheut auch vor Bereichen jenseits der Realität nicht zurück. Von Krieg über das Weltall bis hin zu Castle Games und RPG Games im Mittelalter, es wartet eine ganze Bandbreite an grandiosen und verrückten Welten.
Dass auch Sport in der Gaming-Welt enorm wichtig ist, sollte da niemanden überraschen. Ob PC, Konsolen oder Android Spiele, der Sport ist auch an unserem Gaming-Bildschirmen daheim. Unter diesem Genre befinden sich auch die Olympische Spiele PC und Konsolen Games, die die Spannung der Olympia im Videospiel aufleben lassen. Sie umfassen sowohl die Olympischen Sommer- als auch die Winterspiele. Das heißt, du kannst sprinten, springen, skifahren, schießen und vieles mehr. Mit Sportarten wie Biathlon bekommst du eine ganz andere Möglichkeit, im Stream deine Skills zu beweisen.
Viele Menschen fragen oft, ob wir jemals E-Sports als Disziplin bei den Olympischen Spielen sehen werden. Doch das wissen wir einfach noch nicht. Falls es dazu kommt, würde es viele begeistern, die besten Gamer der Welt bei den Olympischen Spielen am PC, Konsole und Mobilgerät zu sehen, während sie sich in den best PvP Games messen oder in Coop Games Teamgeist höchsten Grades zeigen.
Wir wissen längst, dass man beim Gamen nur mit Skill Erfolg haben kann. Egal, ob man Handyspiele kostenlos spielt oder in komplexen PC-Strategiespielen in den Kampf zieht. Das ist also schon einmal ein guter Grund, E-Sport in die Olympischen Spiele zu bringen. Dass auch körperlicher Einsatz gefragt ist, steht ebenfalls außer Frage. Schließlich drücken die Gamer Buttons und Tasten wie verrückt.
Könnte das das IOC überzeugen, Videospiele in die Olympia aufzunehmen? Das wird wohl nur die Zukunft zeigen. Stattdessen fokussieren wir uns heute auf die Olympischen Spiele in Videospielen. Wir haben die 10 besten Olympischen Videospiele der Geschichte herausgesucht, mit denen die Olympischen Spiele am PC und an der Konsole erlebbar werden.
Bist du bereit, sportlich zu werden? Wir versprechen, in diesen Titeln brauchst du keinen Elfen Namen weiblich zu suchen, denn hier werden Spitzensportler zum Protagonisten.
Die Top 10 Olympische Spiele PC und Konsolen Games aller Zeiten
Lasst die Spiele beginnen: Wir stellen die 10 besten Olympischen Videospiele aller Zeiten vor. Wir haben sie allerdings nicht in einer bestimmten Reihenfolge aufgelistet. Sei also nicht böse, wenn dein Favorit nicht an erster Stelle steht. Auf jeden Fall finden wir, dass alle diese 10 Games voller Sportsgeist Olympisches Gold verdient hätten. Hier treffen Sportgeist und Spielgeist aufeinander.
Olympic Games Tokyo 2020 Spiel
Grafiken, die voller Kraft in ganz neuem Glanz erstrahlen, machen das Tokyo 2020 Spiel einen der besten Videospiele der letzten Jahre, mit denen Olympische Spiele an PC und Konsole erlebbar werden. Da der Titel auch beim Cloud Gaming verfügbar ist, könnte es sogar als eines der Spiele für Mac gezählt werden. Es handelt sich dabei außerdem um ein offizielles Spiel, sodass hier jede Menge bekannte Gesichter, Wahrzeichen und Events im Rampenlicht stehen.
Das Tokyo 2020 Spiel umfasst 18 Disziplinen, in denen du antreten kannst. Im Game sticht zudem besonders heraus, dass du so ziemlich jeden Zentimeter deines Sportlers personalisieren kannst. Liebst du es, in MMORPG Games deinen Charakter zu designen? Jetzt kannst du auch deinen ganz individuell gestalteten Sportler in die Arena schicken.
Beijing 2008
Dieses Tribut an die Olympischen Spiele in Peking aus 2008 wurde von Eurocom entwickelt und von Sega herausgebracht. Das Olympische Spiele PC und Konsolen Game umfasst 32 Nationalteams und 38 Events. Damit ist es eins der umfangreichsten Olympischen Videospiele der Geschichte.
In diesem Game gibt es schon fast zu viel zu tun. Bei all dem Sport wünscht man sich zwischendurch vielleicht sogar mal eine entspannte Visual Novel zur Verschnaufpause. Wenn du allerdings von zu Hause aus die volle Erfahrung der Olympische Spiele am PC oder an der Konsole erleben willst, dann ist dieser Titel die richtige Wahl.
Vancouver 2010
Dieses Videospiel zu den Olympischen Spielen stammt ebenfalls aus der Eurocom-Sega-Feder. Hier kannst du viele verschiedene Disziplinen der Winterspiele ausprobieren, wie unter anderem Snowboarden, Slalom und Bob.
Du kannst außerdem an 30 verschiedenen Challenges teilnehmen, um deine Skills zu verbessern. Zum Beispiel musst du dazu deine Landungen in den richtigen Zonen hinlegen.
London 2012
Suchst du beste Android Spiele, die sportlichen Wettkampf versprechen? London 2012 bringt nämlich Olympische Spiele auf PC, Konsole und Smartphones. Es ist ein weiteres der offiziellen Olympischen Videospiele, das das Franchise mit Verbesserungen auf eine neue Ebene gehoben hat. Es gibt 31 Sportarten, in denen du dich messen kannst, die alle ihre eigenen Leaderboards mit sich bringen. Das Nationalstolz-Feature lässt den Titel außerdem herausstechen. Deine Ergebnisse tragen nämlich zum allgemeinen Erfolg der Nation, die du vertrittst, bei.
Steep: Road to the Winter Olympics – 2016
Dieses ist zwar kein offizielles Olympisches Videospiel, doch unterhaltsam ist es allemal. Das Spiel wurde von Ubisoft entwickelt und erschien auf PC, PlayStation und Xbox. Mit Steep wurde das Genre der Olympischen Spiele für PC und Konsole auf ein deutlich extremeres Level gehoben.
Neben den Standardsportarten kannst du Basejumping ausprobieren, an Wingsuit-Flying-Rennen teilnehmen und beim Speed Riding Können beweisen.
Athens 2004
Für dieses Olympia Videospiel hat sich Eurocom mit Sony zusammengetan. Sie haben ein kleines, aber feines Produkt geschaffen. Die Liste an Sportarten ist zwar nicht so lang wie bei den folgenden Olympische Spiele PC und Konsolen Games, doch die Wichtigsten sind alle vorhanden.
Du kannst also sprinten, schwimmen, schießen und in über 20 Events um Gold kämpfen.
Olympic Gold (Barcelona '92) – 1992
Es war das erste offizielle Game für die Olympia in Barcelona 1992, das auf allen Sega-Systemen verfügbar war, darunter Genesis, Master System und Game Gear.
Spieler verbrachten in Olympic Gold den Großteil der Zeit damit, hektisch alle Buttons zu drücken. Doch was das Spiel besonders gemacht hat, war der Wettkampf.
Obwohl der Titel im Vergleich zu heutigen Olympia Spielen noch sehr rudimentär war, konnte man mit dem Complexity-Setting einstellen, dass jede Nation in einer bestimmten Sportart besser war als die anderen. Das brachte tatsächlich eine nette Abwechslung ins Game.
Daley Thompson's Decathlon – 1984
Es macht Sinn, dass einem der besten Olympiateilnehmer aller Zeiten ein ebenso eindrucksvoller Spieltitel gewidmet wurde. Im Vergleich zu anderen Olympische Spiele PC- und Konsolenspielen ist Daley Thompson's Decathlon deutlich unterlegen. Doch, genauso wie der Sportler selbst, hat es jede Menge andere Talente.
Das Gameplay macht viel Spaß und es gibt ein übergreifendes Ziel. Innerhalb von nur zwei Tagen musst du an zehn Events teilnehmen. Damit hast du ein klares Ziel, auf das du hinarbeitest, was in Olympia Videospielen nicht immer der Fall ist.
Nagano Winter Olympics '98
Nagano von Konami wird oft als Wendepunkt des Game-Genres der Olympischen Winterspiele gesehen. Das Spiel aus 1998 war das erste Olympia Videospiel in 3D und legte damit den Grundstein für alles, was wir heute sehen.
Doch das Game brachte nicht nur eine neue Ästhetik mit sich, sondern in Nagaon Winter Olympics '98 ging es ausnahmsweise nicht nur darum, hektisch alle Buttons zu drücken. Hier und da zwar schon, aber nicht so wie in vorangegangenen Titeln.
Es war deutlich ausgeklügelter und half damit auch zukünftigen Olympia Videospielen, etwas mehr wie Strategiespiele zu werden.
Mario & Sonic At The Olympic Games Tokyo 2020
In Olympia Videospielen muss es nicht unbedingt ernst zugehen. Zwischen Mario und Sonic gab es über die Jahre bereits einige Showdowns, doch ihr Kampf bei den Spielen in Tokyo ist eines der unterhaltsamsten.
Doch es gibt ein paar Kritiker. Zum Beispiel fehlt es dem Spiel an einem Story-Modus. Spieler, die realistische Games mögen, mögen eventuell die Ästhetik nicht. Doch das Spiel macht unglaublich viel Spaß und du kannst an zahlreichen Sportarten teilnehmen. Und mit den beliebten Figuren Mario und Sonic brauchst du hier definitiv keinen Nickname Generator Deutsch.
Wenn du also ein fröhliches und leichtherziges Videospiel zu den Olympischen Spielen suchst, dann ist Mario & Sonic perfekt geeignet. Die zwei sind und bleiben ikonische Figuren, die längst auch ihren Platz unter den beste Handy Spiele 2021 gefunden haben.
Übung macht den Meister
Damit haben wir die besten Olympische Spiele PC und Konsolen Games aller Zeiten vorgestellt. Selbst in der heutigen Zeit, in der man jede Menge kostenlose Spiele umsonst spielen kann, sorgen die Olympia Videospiele für herausragende sportliche Unterhaltung. Da kommt der Sportgeist in Schwung.
Mit jeder neuen Olympia kommt auch wieder ein neues Videospiel. Der nächste Hit-Titel steht damit wohl schon in den Startlöchern. Wir sind gespannt, was als Nächstes kommt.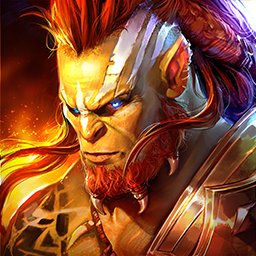 Raid: Shadow Legends
Sammle über 400 Champions & kämpfe um Ruhm