Netflix hat mit seinem damals neuartigen Konzept, die Art, wie wir Medien konsumieren für immer verändert. Heute verliert das klassische Fernsehen immer mehr an Bedeutung, während Streaming-Dienste überall aus dem Boden sprießen. Nun hat der VoD-Anbieter auch den Schritt in die Welt der Videospiele gewagt und mit Netflix Gaming einen weiteren Markt erobert. Auch damit könnte das Unternehmen zukünftig einen neuen Standard für Streaming-Dienste geschaffen haben.
Auf der Plattform findet man alles von Action-Games über Gelegenheitsspiele bis zu Gehirnjogging. Wir sehen uns deshalb die besten Netflix Games an, die die Plattform zu bieten hat. Also worauf wartest du noch: Play Netflix!
Kann man auf Netflix Spiele spielen?
Noch nicht davon gehört? So geht es wahrscheinlich einigen gerade! Der Streaming-Anbieter hat vor wenigen Jahren seinen Weg in die Welt der Videospiele geebnet, in dem es ein Indie-Studio gekauft und erste Netflix Videospiele produziert hat. So kann man mittlerweile bei Netflix mobile Games kostenlos herunterladen und auf Android oder iOS spielen.
Leider gibt es derzeit noch keine Netflix Games für PC und auch Spiele auf Mac-Geräten bleiben bisher aus. Der Streaming-Dienst fokussiert sich mit den Netflix Videospiele komplett auf den mobilen Markt und bietet damit die perfekte Unterhaltung für den Fall, dass ein Film oder eine Serie ein paar langweilige Stellen beinhaltet.
Wie kann man auf Netflix Spiele spielen?
Wer bei Netflix Spiele Spiele genießen möchte, benötigt dafür einfach nur ein iOS- oder Android-fähiges Smartphone. Die Spiele werden nicht am Bildschirm gespielt, wie viele im ersten Moment vielleicht glauben. Stattdessen stehen sie in den mobilen Stores zum Download bereit. Möchte man kostenlos Android Spiele herunterladen, so könnten die Netflix Games eine gute Wahl sein. Wer schon einen Account besitzt, muss mit keinen zusätzlichen Kosten rechnen.
Wo finde ich Spiele auf Netflix? 📢
Die Netflix Games können nicht direkt auf der Plattform gefunden werden, da sie für mobile Geräte ausgelegt sind. Die Schritte sind jedoch relativ einfach. Nutzer müssen sich dazu nur auf der Netflix-App in ihren Account einloggen und können dann die passenden Apps im Google Play Store oder App Store finden. Schon kann man die Games kostenlos herunterladen und mit dem Spielen loslegen.
89,997,040
RAID-SPIELER WELTWEIT. MACH MIT!
Welche Spiele gibt es bei Netflix?
Die Genrevielfalt bei Netflix Gaming ist schon jetzt relativ groß. Derzeit findet man mehr als 60 unterhaltsame Netflix mobile Games, die allen Nutzern zur Verfügung stehen. Es gibt z. B. spannende Strategiespiele, Sportsimulatoren, Rollenspiele, Action-Adventures oder sogar Partyspiele. Damit wird es niemals langweilig! Wichtig ist dabei jedoch, dass die Spiele für Smartphones ausgelegt sind und es nicht als Netflix Games für PC zur Verfügung stehen. Wer PC Games herunterladen kann bei uns jedoch andere Inspirationen finden!
Welche Spiele kann man auf Netflix spielen?
Nachdem wir die wichtigsten Details geklärt haben, wenden wir uns jetzt der Frage zu, welche Videospiele zu den klaren Favoriten gehören. Was wir bereits verraten können: Netflix hat sogar ein paar Spiele im petto, die von den beliebtesten Serien inspiriert wurden. So haben Cineasten sicherlich eine Freude mit den angebotenen Titeln. Die Spiele sind für kurzweilige Unterhaltung gedacht und sollen einfach Spaß machen. Findet man darunter ein bestes Videospiel 2023? Wohl kaum, aber dafür kann man die Netflix mobile Games einfach unterwegs oder auf der Couch genießen, ohne volle Konzentration zu benötigen! Und jetzt sagen wir nur noch: Play Netflix!
Unsere Top 7 Netflix Games
Wir haben eine perfekte Mischung aus Adventure, Action, Puzzles und mehr für Spielbegeisterte zusammengestellt. Mit diesen Netflix Games wird es niemals langweilig!
Stranger Things: 1984
Nach dem gigantischen Serienerfolg des Netflix-Originals ist es kein Wunder, dass der Streaming-Anbieter bei seinen Spielen ebenfalls auf den Erfolg von Stranger Things setzt. In dem Retro-Pixelabenteuer schlüpfen Spieler in die Rolle von Hopper und können an der Seite der Kinder die virtuelle Welt erkunden. Dabei müssen verschiedene Rätsel gelöst werden. Am besten lässt sich das Netflix-Spiel als Mischung zwischen frühen Ablegern von Legend of Zelda und River City Ransom beschreiben. Wer die besten Adventure Games PC 2023 liebt, dem wird auch Stranger Things: 1984 gefallen!
Into the Dead 2: Unleashed
In dem FPS Into the Dead 2: Unleashed müssen sich Spieler der gefährlichen Zombieapokalypse stellen und dabei alles geben, um ihre Familie zu beschützen. Dazu stehen verschiedene Waffen bereit, die strategisch gegen die Untoten eingesetzt werden können. Abgerundet wird das Game damit, dass man einen Hund adoptieren kann, der einem bei allen Gefahren treu zur Seite steht.
Moonlighter
Netflix hat bereits Erfahrung mit Rollenspielen, denn die Plattform hat schon verschiedene MMORPGs zu Serien umgewandelt. Sogar einige der besten MMORPGs 2023 könnten Teil des VoD-Angebots werden. Mit Moonlighter hat Netflix jedoch einen Schritt in die andere Richtung gemacht und ist in Genre mit Netflix Games eingetaucht. Untertags müssen sich Spieler um einen kleinen Laden kümmern, nachts werden Kerker erkundet, Monster besiegt und Geheimnisse gelüftet. In Kombination mit großartigen Grafiken ist der Titel ein absolutes Highlight bei Netflix Gaming.
Mighty Quest Rogue Palace
Du möchtest MMORPG kostenlos runterladen? Dann könnte unser nächster Titel auch interessant für dich sein. Bei Mighty Quest Rogue Palace handelt es sich zwar eher um ein Rouge-like, das Spiel besitzt jedoch zahlreiche RPG-Elemente. Spieler machen sich auf die Jagd nach großartiger Beute und können so ihre Ausrüstung laufend verbessern. Das ist auch notwendig, um die gefährlichen Bosskämpfe zu meistern und das Königreich zu retten. Lust bekommen? Play Netflix!
Arcanium: Rise of Akhan
Fans von Sammelkartenspielen werden dieses Hightlight unter den Netflix Games lieben. Arcanium: Rise of Akhan ist bereits im Dezember 2020 erschienen, noch bevor Netflix Spiele eingeführt hat, konnte jedoch bisher nur auf dem PC erlebt werden. Mit Netflix können Nutzer nun kostenlose Handyspiele herunterladen und in der Auswahl auch Arcanium: Rise of Akhan finden. Wie in anderen Sammelkartenspielen muss auch hier ein starkes Deck zusammengestellt und im Kampf eingesetzt werden.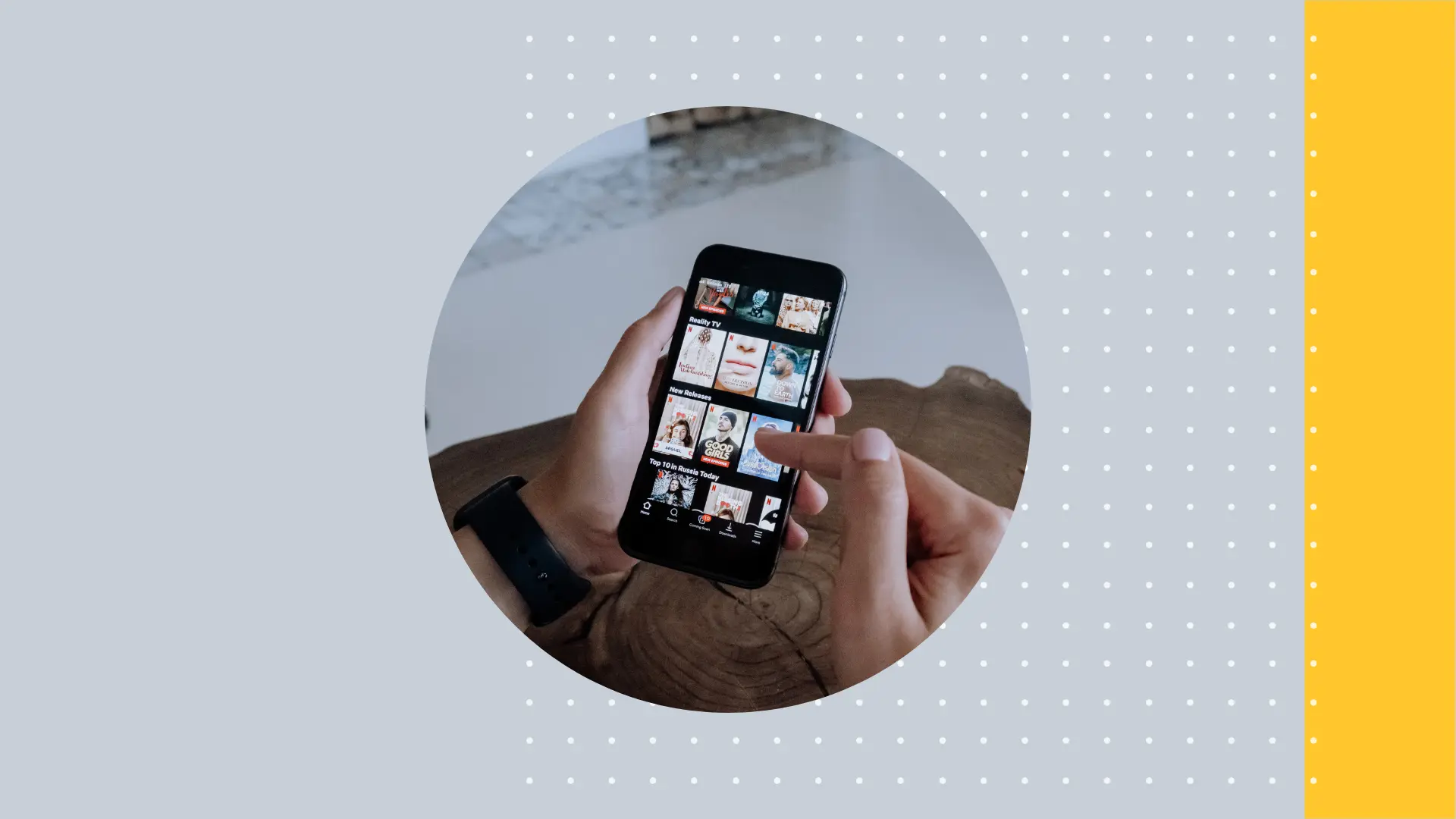 Heads Up!
Netflix wird oft gemeinsam geschaut und so hat sich der Streaming-Anbieter natürlich auch die Rechte für Handyspiele 2023, die man mit Freunden genießen kann. Heads Up! ist eine moderne Version von Charade und bietet Unterhaltung für viele Stunden. Die Netflix-Version testet das Wissen der Spieler zu verschiedenen Netflix-Produktionen und ist perfekt für Cineasten geeignet. Möchtest du dich als Superfan einer bestimmten Show beweisen? Dann ist Heads Up! das perfekte Spiel für dich!
Puzzle Gods
Natürlich müssen Netflix Videospiele auch eines der beliebtesten mobilen Genres bedienen: Puzzles. Deshalb darf das Spiel Puzzle Gods in einer Liste fehlen. Das Spiel erfordert Köpfchen und ist gleichzeitig perfekt, um ein wenig abzuschalten. Es handelt sich dabei um ein Match-3-Spiel, das Nutzer in den griechischen Olymp katapultiert. Die Levels wirken anfangs vielleicht noch simpel, mit der Zeit werden die Puzzles jedoch immer komplizierter. Zur Seite stehen griechische Götter, die sich in dramatischen Match-3-Schlachten bekämpfen.
Erste Schritte in Richtung interaktive Netflix Spiele
Bisher lassen sich die meisten Netflix Spiele nur auf Android oder iOS genießen. Wer jedoch Netflix Games für PC sucht, der kann bereits vereinzelte Spiele nutzen, die direkt auf Netflix ausgeführt werden können. Damit sind sie auch im Browser zugänglich. Ein Beispiel dafür ist das Trivia Quest der Plattform, das wie eine Serie gestartet werden kann. Spieler können dabei verschiedene Levels durchlaufen und ihr Wissen in Kategorien wie Popkultur, Wissenschaft, Kunst und Geschichte testen.