Non hai mai provato i giochi Netflix? Ecco i 7 titoli che non puoi lasciarti sfuggire!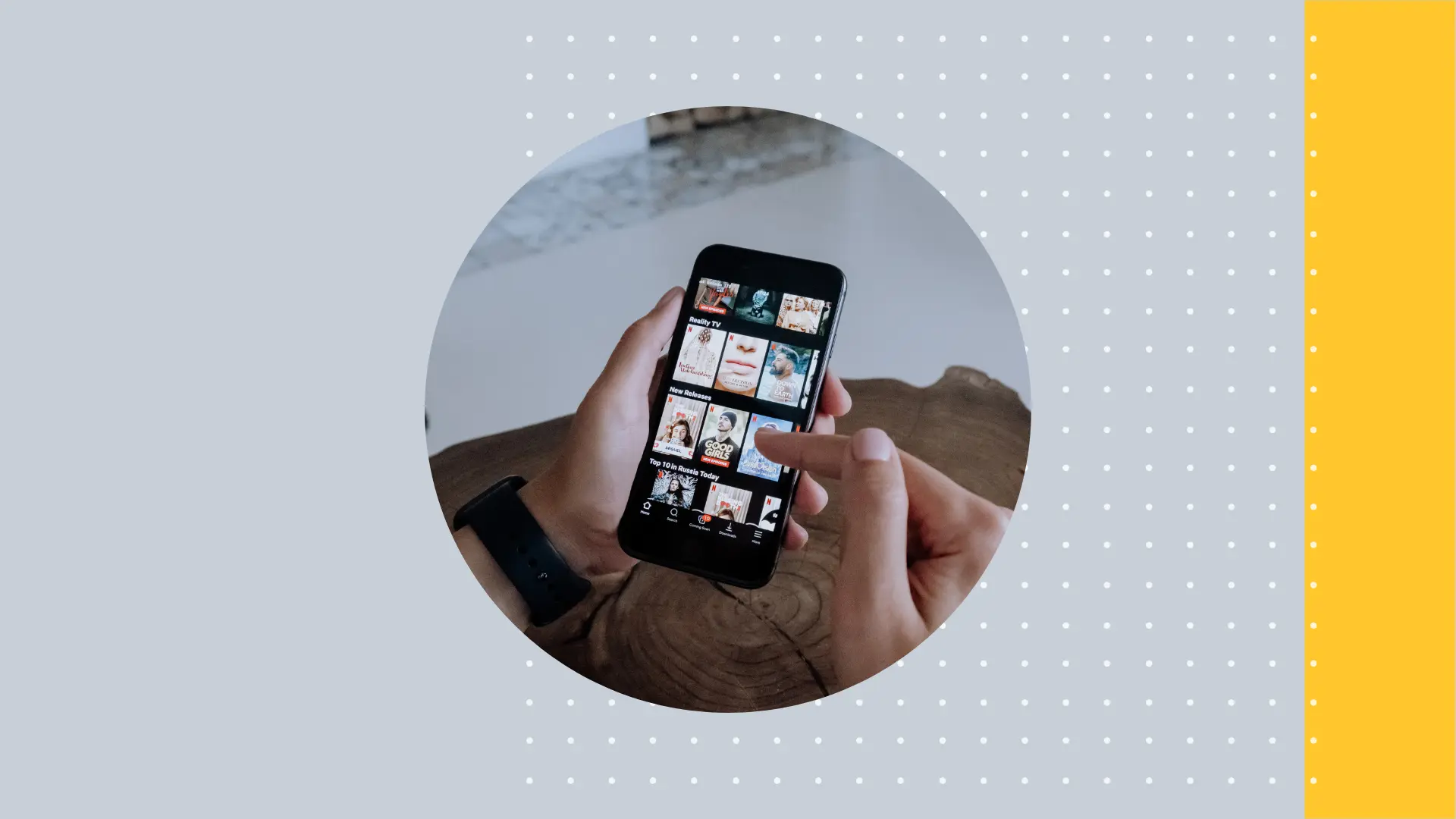 Netflix è un nome diventato sinonimo di relax ed è innegabile l'enorme contributo che il gigante mediatico abbia dato al concetto stesso di intrattenimento domestico. Adesso, con il lancio dei giochi Netflix, la piattaforma si prepara a compiere un altro passo in avanti verso il futuro dei servizi di streaming. Per aiutarti a scoprire questa grande novità, abbiamo selezionato i migliori titoli offerti dall'azienda, dai giochi d'azione e casual, fino ai rompicapi.
Prima di dare inizio al nostro viaggio, proviamo a ripercorrere rapidamente le tappe che ci hanno portati qui: sai cosa sono i giochi Netflix, perché sono stati sviluppati e come funzionano?

I 7 migliori giochi Netflix
Stranger Things: 1984
Come potrai immaginare, alcuni dei migliori giochi Netflix sono ispirati alle serie più amate della piattaforma e Stranger Things: 1984 non fa eccezione. In questo divertentissimo titolo dalla grafica retrò dovrai indossare i panni di Hopper, aiutando lui e i ragazzi a esplorare il mondo per risolvere i misteri celati nell'oscurità della notte. Fonde certi aspetti di River City Ransom e del primo Legend of Zelda, per cui siamo certi che piacerà ai fan di entrambi i giochi.
Disponibile su:
Play Store di Google
App Store di iOS
Into the Dead 2: Unleashed
Into the Dead 2: Unleashed è il seguito del primo capitolo e mantiene lo stile sparatutto, aggiungendo però ancora più azione alla battaglia contro gli zombie. Approfitta di una vasta gamma di armi per salvare la tua famiglia, proprio come se fossi il protagonista di una delle serie più famose. E per rendere il titolo ancora più originale, potrai adottare dei cani fedeli che ti assisteranno nella tua emozionante avventura.
Disponibile su:
Play Store di Google
App Store di iOS
Kentucky Route Zero
Alcuni dei migliori giochi Netflix hanno riscosso un enorme successo anche tra gli appassionati dei titoli per PC, come nel caso del famosissimo Kentucky Route Zero. È un classico "punta e clicca" (o "punta e tocca", visto che viene offerto in versione mobile) e ti consentirà di vivere un'avventura mistica senza paragoni. È un gioco talmente appassionante da riuscire a catturarti per ore e ore di divertimento.
Disponibile su:
Play Store di Google
App Store di iOS
Shovel Knight Pocket Dungeon
Alcune combinazioni sono così perfette da riuscire a superare le frontiere e i limiti del tempo: lasagne e parmigiano, patatine e noccioline e... Cavalieri e pale! Erede dell'omonimo classico in 2D, questo imperdibile titolo sfida il cavaliere a battere i suoi nemici in un'avventura in stile Tetris, in cui non si scava mai abbastanza. Anche se preferisci la spada alla pala, Shovel Knight Pocket Dungeon rimane uno dei migliori giochi Netflix sul mercato mobile e se lo proverai, non te ne pentirai.
Disponibile su:
Play Store di Google
App Store di iOS
Arcanium: Rise of Akhan
I giochi strategici di carte in stile roguelike hanno conquistato gli appassionati dei titoli per PC e, grazie ad Arcanium: Rise of Akhan, la moda sembra essersi estesa anche ai giochi per dispositivi Mac e Android. Crea il tuo mazzo di carte, combatti in scenari originali e tenta la sorte per ore e ore di divertimento.
Disponibile su:
Play Store di Google
App Store di iOS
Heads Up!
A volte, i migliori giochi Netflix sono semplicemente quelli che puoi condividere con gli amici. Heads Up! è una versione rinnovata di Charades che offre una buona curva di apprendimento ed è abbastanza divertente da riuscire a intrattenerti per ore. Dal momento che si tratta della versione personalizzata per la piattaforma, per vincere dovrai dimostrare di sapere tutto sulle tue serie preferite.
Disponibile su:
Play Store di Google
App Store di iOS
Puzzle Gods
Se con i giochi Netflix precedenti abbiamo testato i tuoi riflessi e le tue conoscenze, con Puzzle Gods dovrai dimostrare tutta la tua abilità nel risolvere i rompicapi. Il funzionamento di base è quello dei classici giochi in cui devi abbinare tre elementi ma con un tocco di originalità: a sfidarsi saranno le grandi divinità greche e romane. Prova uno dei titoli più belli e divertenti del suo genere e confronta i tuoi progressi con quelli degli amici.
Disponibile su:
Play Store di Google
App Store di iOS
Menzione speciale
La nostra lista si conclude con un gioco che costituisce il primo passo verso l'introduzione dell'interazione nella classica offerta streaming della piattaforma: Netflix's Trivia Quest. Siamo convinti del grande potenziale di questo titolo e siamo certi che, dopo averlo provato, sarai d'accordo con noi.
I giochi su Netflix
Per rimanere competitiva e innovativa, l'azienda ha annunciato nel 2021 il suo sbarco nel mondo dei videogiochi, offrendo contenuti già esistenti e altri nuovi. Come si può immaginare, l'annuncio ha provocato un momento di confusione iniziale, che è stato però superato grazie all'ottima integrazione e alla facilità d'uso dei giochi Netflix.
Con Netflix giochi sulla TV?
Si tratta di un dubbio che sorge spesso ed è condivisibile, ma la risposta è no. I giochi Netflix si basano sui programmi TV della piattaforma e, nonostante quest'ultima abbia mostrato interesse per la possibilità di giocare sul televisore, al momento non è ancora possibile farlo.
Le origini di Netflix
Alcuni dei nostri lettori più giovani probabilmente non lo sanno, ma Netflix non è nato come servizio di streaming: quando è stato fondato nel 1997, infatti, "prestava" i contenuti video inviandoli via posta. Un po' come Blockbuster (che ormai è una sorta di leggenda mitologica), con la differenza che non dovevi recarti al negozio perché potevi ordinare film e programmi online.
È solo a partire dal 2007, quando ormai internet era abbastanza veloce e diffuso, che Netflix ha iniziato a offrire i suoi servizi di streaming, convertendosi così in una delle prime aziende a sfruttare questa fetta di mercato. È proprio sulla scia del successo di Netflix che sono nati i molti marchi che ora si contendono il dominio su questo settore, come Hulu, Disney+ e Amazon TV.
I giochi di Netflix sono gratis?
Sì, su Netflix giochi gratis a condizione di avere un abbonamento attivo alla piattaforma, a prescindere dal livello. Non è quindi necessario pagare per scaricarli né passare per procedure complicate, per la felicità di tutti gli utenti.
Con Netflix giochi fin da subito
Utilizzare i giochi Netflix non potrebbe essere più semplice! Basta accedere al tuo conto inserendo il nome utente e la password sull'app per dispositivi mobili, in questo modo potrai visualizzare tutti i giochi Netflix gratuiti disponibili sugli store di Google e iOS e iniziare subito a divertirti.
Come scegliere e installare i giochi Netflix
Abbiamo creato una lista speciale per aiutarti a orientarti nell'immenso mondo dei giochi di Netflix. Ricorda che puoi consultare anche il centro informazioni del servizio di streaming per saperne di più sui giochi disponibili su Android e Mac e su come fare per eseguirli.
Come si usano i giochi Netflix?
Una volta installati, i titoli come Into the Dead 2 funzionano come qualsiasi altro gioco mobile. I comandi possono variare un po' ma in alcuni casi puoi associare dei joystick esterni al dispositivo per giocare nel modo in cui preferisci.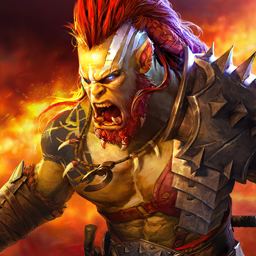 RAID: Shadow Legends
Raccogli 700+ Campioni & Battiti Per La Gloria