Nos 7 jeux Netflix préférés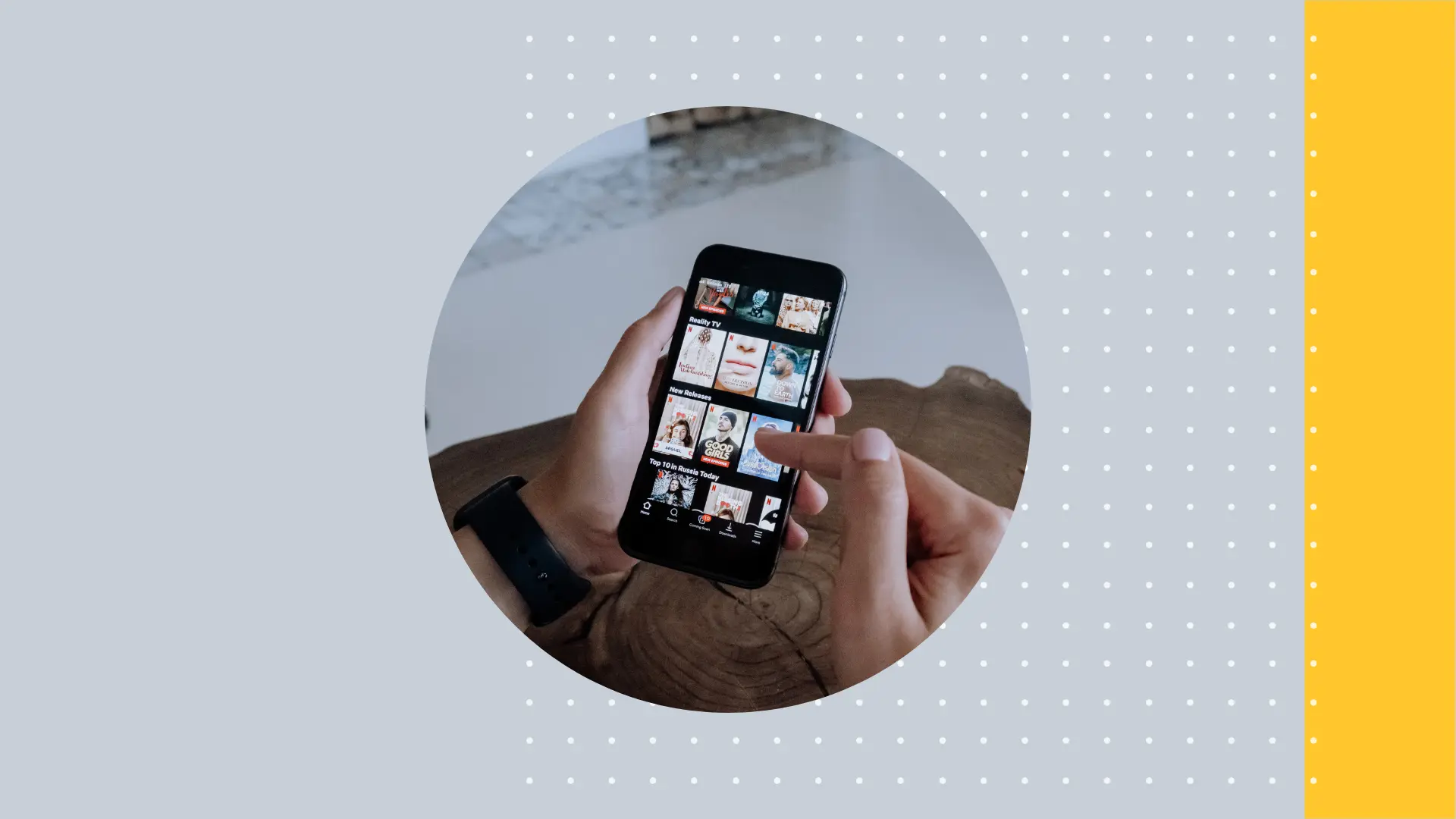 Netflix s'est fait un nom en repoussant les limites du divertissement à domicile. En développant les jeux Netflix, le géant des séries a franchi une nouvelle étape en proposant ce qui pourrait devenir la nouvelle norme pour les services de streaming.
Des jeux d'action aux jeux casual, nous avons décidé de nous pencher sur les meilleurs jeux Netflix.
Avant de plonger dans le vif du sujet, nous allons t'expliquer ce que sont exactement les jeux Netflix, pourquoi ils ont été développés et comment ils fonctionnent.

Netflix propose-t-il des jeux pour la télévision ?
Non. C'est une question importante, car l'expression « jeux Netflix » a une certaine connotation.
Bien que les jeux Netflix soient souvent basés sur des émissions et des séries télé et que Netflix ait manifesté son intérêt pour l'installation de jeux sur les télévisions, ils ne sont pas encore pris en charge.
Les origines de Netflix
Lors de sa création en 1997, l'entreprise a gagné de l'argent en proposant un service de location de vidéos par courrier.
Ce n'est qu'en 2007 que Netflix a commencé à diffuser en continu sur Internet qui à cette époque était suffisamment rapide et répandu pour que le streaming prenne son essor. Netflix a été l'une des premières plateformes à trouver un moyen de monétiser cette idée.
Le succès de Netflix, qui avait alors le monopole de ce domaine, a donné naissance aux nombreuses plateformes de streaming que nous connaissons aujourd'hui, tels que Hulu, Disney+ et Amazon TV. De nos jours, Netflix est aussi leader dans la production des films de jeux vidéo.
Netflix et les jeux
Pour rester pertinente, l'entreprise a annoncé en 2021 qu'elle se lançait dans l'arène du gaming avec des contenus de tous les types de jeux vidéo. Cela a suscité une certaine confusion au début, mais les systèmes de Netflix games se sont révélés bien intégrés et faciles à utiliser.
Les jeux Netflix sont-ils vraiment gratuits ?
Oui ! Tant que tu as un abonnement Netflix actif, quel que soit son niveau, tu as accès à toute la gamme de jeux Netflix. Tu n'as donc pas à payer pour les téléchargements ni à franchir des étapes fastidieuses avant de te mettre à jouer.
Premiers pas avec les jeux Netflix
Pour jouer aux jeux Netflix tu dois te connecter à un compte associé sur l'application mobile Netflix, ce qui te permettra d'accéder aux jeux Netflix gratuits sur les boutiques officielles Google Play et Apple Store.
Netflix gaming ǀ Comment trouver et installer des jeux Netflix
Nous avons créé cette liste pour t'aider à trouver des jeux sur Netflix intéressants. Tu peux également consulter le centre d'aide officiel des jeux Netflix pour obtenir des informations sur les jeux Android et iOS, afin de te guider sur chaque étape.
Comment jouer à des jeux sur Netflix ?
Le Netflix gaming est aussi facile et agréable qu'on s'y attend. Comme c'est le cas de toutes les plateformes de jeux, une fois installés, les jeux Netflix se jouent comme n'importe quel autre jeu mobile.
Les commandes varient d'un titre à l'autre, et il est parfois possible d'associer des manettes à un appareil si c'est la méthode de saisie et de contrôle que tu préfères.
Stranger Things: 1984
Il est logique que les meilleurs jeux pour mobile soient issus des meilleures séries Netflix, et Stranger Things : 1984 en est un exemple frappant.
Ce beat-em-up rétro en pixel art met les joueurs dans la peau de Hopper, qui part en exploration avec d'autres enfants, résout des mystères et reste dehors bien après l'heure du coucher.
Jeu disponible sur :
Google Play Store
Apple Store
Into the Dead 2: Unleashed
Into the Dead 2 : Unleashed s'appuie sur le premier titre avec encore plus d'accent sur le massacre de morts-vivants en mode FPS. Lutte pour sauver ta famille à l'aide d'une variété d'armes.
Pour couronner le tout, le jeu te permet d'adopter de fidèles compagnons canins en cours de route, ce qui lui vaut de sérieux points dès le départ. Ce titre est l'un des plus fascinants jeux de zombies jamais créés.
Jeu disponible sur :
Google Play Store
Apple Store
Kentucky Route Zero
Certains des jeux Netflix qui sortent du lot font également partie des meilleurs jeux PC, et Kentucky Route Zero en est l'un des exemples les plus célèbres. Ce point-and-click t'entraînera dans une aventure mystique qui ne manquera pas de te captiver et de te faire vibrer, tu es donc prévenu.
Jeu disponible sur :
Google Play Store
iOS App Store
Shovel Knight Pocket Dungeon
Certains jeux vidéo Netflix sont si puissants qu'ils transcendent les frontières et les époques. Empruntant au genre d'action-aventure en 2D, cette version de poche de Shovel Knight oppose le soldat éponyme à ses ennemis dans un style similaire à celui des jeux Tetris, mais en plus creusé.
Jeu disponible sur :
Google Play Store
Apple Store
Arcanium: Rise of Akhan
Les roguelikes de cartes stratégiques ont connu un succès fulgurant ces dernières années sur PC et avec Arcanium : Rise of Akhan, les jeux Mac et les systèmes Android entrent dans la danse.
Construis ton deck, combats dans des paysages aléatoires et maudis ta malchance en te disant « juste une partie de plus » pour la troisième fois d'affilée.
Jeu disponible sur :
Google Play Store
Apple Store
Heads Up!
Les meilleurs jeux sont parfois ceux que l'on partage avec ses amis. Le jeu de fête Heads Up ! est un une version moderne des charades, avec une courbe d'apprentissage douce et suffisamment d'hilarité pour te faire jouer pendant des heures.
Cette édition spécifique à Netflix peut tester tes connaissances sur un large éventail de sujets issus de la gamme Netflix, donc si tu veux prouver que tu es l'ultime superfan d'une des séries sur les jeux vidéo, tu sais par où commencer.
Jeu disponible sur :
Google Play Store
Apple Store
Puzzle Gods
Avec Puzzle Gods, il est temps pour l'un des meilleurs jeux sur Netflix d'entrer dans l'arène. Puzzle Gods est un simple titre des jeux Match 3, mais son design ajoute beaucoup au jeu standard.
Avec des versions stylisées de divinités grecques et romaines qui s'affrontent, Puzzle Gods sur Netflix Games est mignon, amusant et constitue un excellent moyen de comparer tes progrès à ceux de tes amis.
Jeu disponible sur :
Google Play Store
Apple Store
Trivia Quest
Avant de terminer, nous devons également saluer Trivia Quest, une série de quiz interactifs lancée en 2022 qui vient compléter l'offre de jeux vidéo Netflix.
Ne manque pas d'y jeter un coup d'œil si le Netflix gaming te plaît et que tu aimes répondre à des questions pour gagner des points. C'est une idée que nous aimerions voir se développer à l'avenir !
Jeu disponible sur :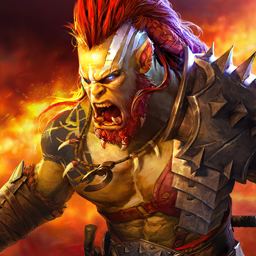 RAID: Shadow Legends
Récupère + de 700 Champions et décroche la gloire