En quoi le RPG japonais diffère-t-il du RPG occidental ?

Si tu es né après 1990, tu n'as sans pas entendu parler d'un des conflits les plus féroces de notre époque. Il s'agissait d'une bataille entre deux puissances de l'Est. Leur lutte pour le pouvoir a divisé des familles du monde entier. Amitiés détruites, fratries en conflit... Des limites apparemment infranchissables sont apparues, et certaines subsistent encore aujourd'hui.
Ce terrible conflit, connu sous le nom de « guerre des consoles », a dicté le développement des jeux orientaux et occidentaux pendant des décennies.
La guerre des consoles : RPG oriental contre RPG occidental
Au début des années 1980, Nintendo a sorti sa nouvelle console de salon révolutionnaire, la Nintendo Entertainment System, mieux connue sous le nom de NES.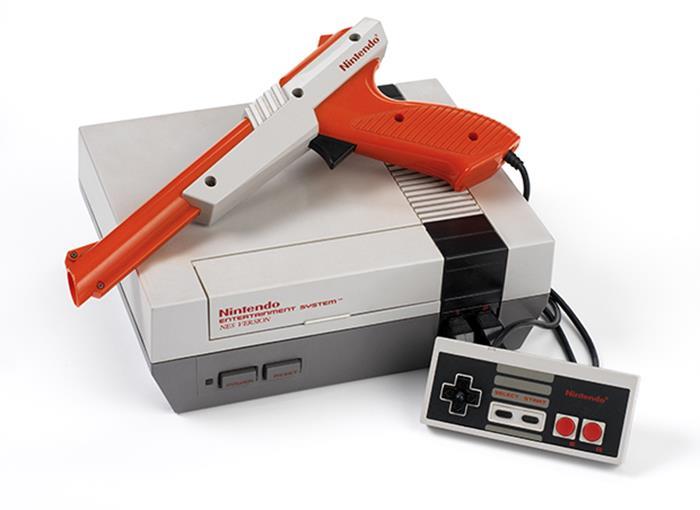 Cette petite boîte grise a déclenché une fascination pour les jeux vidéo qui n'a fait que croître de manière exponentielle depuis.
Pour lutter contre l'essor des jeux orientaux de Nintendo, une société spécialisée dans la construction de machines d'arcade a décidé de se lancer sur le marché des consoles de salon en 1985. Avec la sortie du Master System, SEGA a officiellement commencé la guerre des consoles avec ses jeux occidentaux.
Les puristes évoqueront des conflits antérieurs entre le Commodore 64 et le ZX Spectrum, mais aucun de ces affrontements n'a atteint le même niveau de tribalisme entre les jeux orientaux et occidentaux que celui qui s'est produit entre la NES et le Master System.
Cette bataille s'est poursuivie pendant plus d'une décennie, devenant de plus en plus intense avec l'arrivée dans la mêlée de nouveaux systèmes offrant toujours plus de prouesses techniques et graphiques.
Alors que les fans se disputaient pour savoir qui avait la meilleure console, un curieux clivage est apparu. Cette division a dépassé le cadre des consoles et est rapidement devenue un clivage culturel : il s'agit, bien sûr, de la différence entre les jeux orientaux et occidentaux.
RPG occidental vs. RPG japonais
Au début, lorsque les jeux de plateforme, les beat 'em-ups, les shoot 'em-ups et les occasionnels simulateurs de sport dominaient le marché, il y avait peu de différences entre les jeux orientaux et occidentaux.
Cependant, un genre a commençé à montrer les différences culturelles de manière plus visible : le jeu de rôle (RPG). Des jeux comme The Elder Scrolls V : Skyrim et Final Fantasy XV sont similaires en apparence, mais quiconque a joué à un RPG japonais et un RPG occidental dira que les différences crèvent les yeux.
Si on prend Skyrim de Bethesda comme exemple de RPG occidental, un aspect évident du jeu est qu'il se concentre sur l'exploration.
Les RPG occidentaux présentent généralement des mondes tentaculaires soigneusement conçus pour que le joueur se sente complètement libre d'aller partout et de faire ce qu'il veut. Les limites de ces mondes sont faites de telle manière que le joueur n'a jamais l'impression d'avoir déjà tout découvert. Ces jeux te donnent l'impression que tu façonnes le monde à partir de tes choix et de tes actions.
Au contraire, les RPG japonais ne suivent pas à ce point cette philosophie. Oui, les mondes peuvent être immenses, mais les jeux eux-mêmes ont tendance à être plus linéaires par nature. Dans les RPG japonais, l'accent est mis sur l'intrigue, les personnages et le fait d'orienter le joueur vers une expérience captivante.
Esthétique et modes de combat
En ce qui concerne l'esthétique, il existe également une différence assez marquée entre les RPG japonais et occidentaux.
En général, les personnages des RPG japonais ont un look fortement influencé par les mangas et les animes, avec de grands yeux, des traits caricaturaux et des cheveux qui semblent défier la gravité.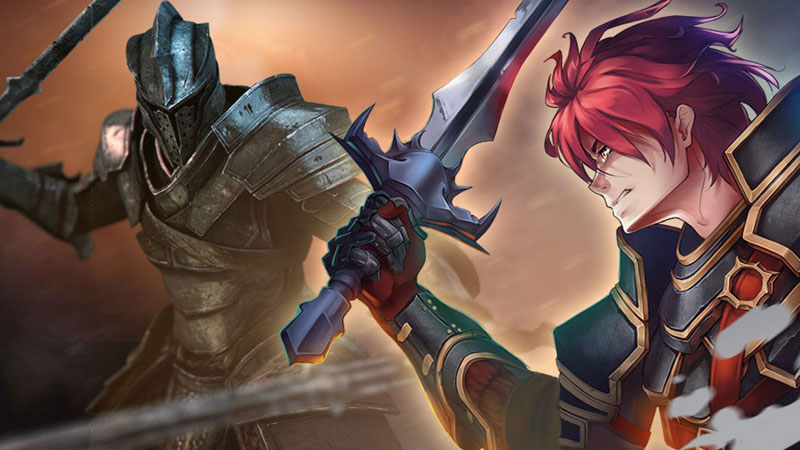 Les jeux occidentaux se caractérisent par des graphismes légèrement plus réalistes. Ils tentent de recréer la vie telle qu'on la connaît, tandis que les RPG japonais créent plutôt leur propre interprétation de la vie, qui ne se limite pas aux règles du monde réel.
Le moment du combat a aussi tendance à différer radicalement dans les deux sous-genres.
La plupart des actions dans un RPG occidental se déroulent en temps réel et reposent sur les compétences et les réflexes du joueur. Dans un RPG japonais, les combats reposent souvent sur un système stratégique au tour par tour qui fonctionne comme un jeu de « statistiques dominantes ». Dans un RPG japonais, ton groupe d'aventuriers affronte des hordes de méchants tandis que tu choisis le membre de ton groupe qui fera le plus de dégâts contre le membre du groupe adverse.
Cela ne veut pas dire que les jeux occidentaux comme Skyrim ou The Witcher 3 ne font pas appel aux statistiques, mais ils s'appuient sur une bonne dose de coordination œil-main. Un RPG japonais classique comme Final Fantasy, par exemple, t'encourage à utiliser ton intelligence plutôt que ta force.
Dans la plupart des jeux occidentaux, tu commences en tant que guerrier solitaire, alors que dans les jeux orientaux, tu diriges souvent un groupe entier.
C'est sans doute le résultat d'une influence culturelle. Dans le monde occidental, le puissant « héros solitaire » est recyclé dans de nombreuses histoires. La culture orientale, elle, a toujours été obsédée par la protection du groupe et de la communauté, leur accordant une plus grande importance qu'aux protagonistes du jeu. Il s'agit d'une sorte de « héros altruiste ».
MMORPG japonais vs. MMORPG occidentaux
En ce qui concerne les jeux en ligne, et les MMORPG en particulier, les différences sont encore plus marquées.
Au Japon, les jeux en ligne sont encore plus populaires qu'en Occident, et les MMORPG sont devenus synonymes de fins de journées agréables après le travail. Un RPG japonais en ligne comporte une part importante d'évolution des personnages. Dans cette société, se connecter tous les soirs pour faire évoluer lentement son personnage n'est pas perçu comme négatif, c'est même une activité véritablement sociale.
C'est sans doute parce que la culture japonaise a adopté le jeu comme un passe-temps légitime. Cela ne fait que commencer en Occident, où la culture du jeu a toujours existé, mais de manière moins légitime.
Les RPG japonais récompensent les joueurs qui travaillent en groupe. Des séances après le travail ou l'école deviennent un moyen légitime pour se détendre et discuter avec des amis tout en progressant dans un jeu.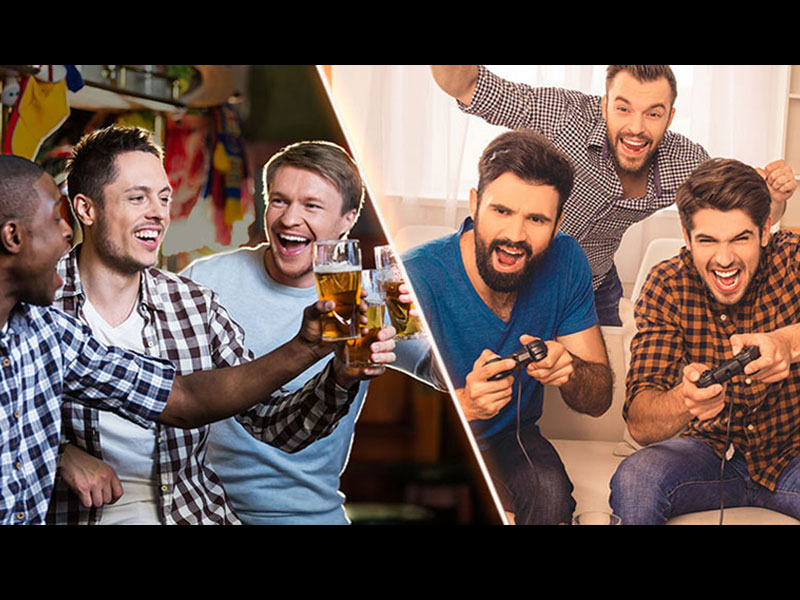 Certains utilisateurs ont même commencé à considérer ces jeux comme un substitut aux réseaux sociaux. Tu vas au travail, tu rentres à la maison et tu joues avec tes amis. Pour certains, le monde du jeu est devenu un bar ou un court de squash. Et dans une culture où le travail est vénéré, jouer à Final Fantasy 14 avec ses amis le soir est aussi commun que de rentrer à la maison pour regarder Netflix en Occident.
La fusion de l'Orient et de l'Occident
On pourrait penser que ces deux sous-genres de RPG oriental et RPG occidental bifurquent vers des directions complètement différentes, mais ce n'est pas le cas.
Des deux côtés du monde, des entreprises de l'industrie du jeu commencent à intégrer les aspects les plus populaires du travail de l'autre. Cela conduit à la création de mélanges assez intéressants. Ces mashups de jeux orientaux et occidentaux sont particulièrement répandus dans l'espace mobile.
Jette un coup d'œil à l'App Store ou à Google Play et tu remarqueras probablement que certains jeux d'aventure, RPG ou jeux de stratégie utilisent désormais le système de combat de Final Fantasy. Même la dernière version de Star Wars : Galaxy of Heroes se concentre uniquement sur les mécanismes de combat.
Le combat au tour par tour fonctionne beaucoup mieux sur les mobiles que la forme plus occidentale du combat basée sur la dextérité.
D'autre part, on voit maintenant des mondes beaucoup plus ouverts dans les jeux de type Final Fantasy XV ; il s'agit sans doute d'une réaction aux ventes considérables de jeux occidentaux dans le monde entier (y compris au Japon).
Autrefois, les jeux à l'intrigue linéaire offraient peu d'options. Mais aujourd'hui, les intrigues à multiples options avec des fins alternatives sont de plus en plus populaires. D'un autre côté, certains jeux occidentaux de type MMO exigent désormais une certaine quantité de travail (ou grind) avant de passer à un niveau supérieur (même s'il s'agit de grinding assez différent).
En fait, certains des RPG les plus récents ne sont pas des jeux purement occidentaux ou orientaux. La plupart des fans d'Elder Scrolls Online ou de World of Warcraft ont admis abattre une grosse quantité de grinding pour monter en niveau. Et les fans de Final Fantasy XV ont été positivement surpris de voir le nombre d'options offertes dans le dernier volet de la série.
Le jeu RPG hybride occidental-japonais
Le résultat le plus positif de cette combinaison entre RPG japonais et RPG occidental est d'avoir créé des jeux qui, autrement, nous auraient laissé sur notre faim dans certains aspects. Le mélange des sous-genres a aussi permis d'augmenter considérablement le niveau d'implication des joueurs.
Des titres comme Stardew Valley (qui est en fait un Harvest Moon fortement modifié) ont repris la simulation de la vie à la ferme à la japonaise et y ont ajouté un peu de mécanique occidentale pour le peaufiner. Le jeu se classe désormais en tête des jeux Switch les plus téléchargés de tous les temps. Cela aurait était inimaginable auparavant, étant donné qu'une nouvelle version de Mario sortait la même année.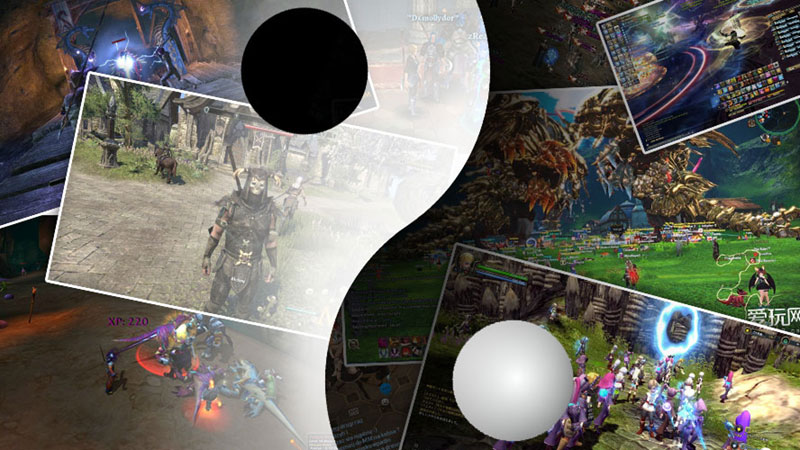 Ainsi, plutôt que de voir les différences entre les deux cultures de jeu comme une guerre dans laquelle il faut choisir son camp, considère les jeux orientaux et occidentaux comme deux styles qui se complètent parfaitement.
Quand un camp fait des progrès, l'autre le remarque et réagit. De même, lorsqu'un camp fait des erreurs, l'autre veille à ne pas tomber dans le même piège. Et avec une industrie de jeu qui, ces derniers temps, a souffert d'un manque d'innovation, il faut saluer ces fusions entre genres, sous-genres et cultures.
Dans un monde qui ne cesse de rétrécir, nous assisterons de plus en plus à des fusions interculturelles. Que ce soit dans l'industrie cinématographique (regarde la popularité du Studio Ghibli à l'Ouest et de Harry Potter à l'Est) ou dans le domaine des jeux, le mélange des cultures va se poursuivre, et c'est quelque chose qu'on ne peut que célébrer.
Raid: Shadow Legends
Récupère + de 400 Champions et décroche la gloire