Les différences entre jeux extrême-orientaux et occidentaux

Si tu es né après 1990, il y a de fortes chances que tu aies grandi sans jamais entendre parler d'un des conflits les plus féroces et les plus hargneux de l'âge moderne.
C'était un combat entre deux puissances de l'Est, dont la course pour la domination a divisé des familles aux quatre coins du globe. Des amitiés ont été détruites, des frères s'en sont pris à leurs frères et des lignes ont été tracées dans le sable ; certaines existent encore de nos jours.
Ce conflit sanglant est connu en tant que de guerre des consoles et il a façonné les jeux japonais et occidentaux tout au long de l'histoire.
Guerre des consoles : comment tout a débuté
Au début des années 1980, Nintendo a sorti sa nouvelle console de salon, le Nintendo Entertainment System, mieux connu sous le nom de NES.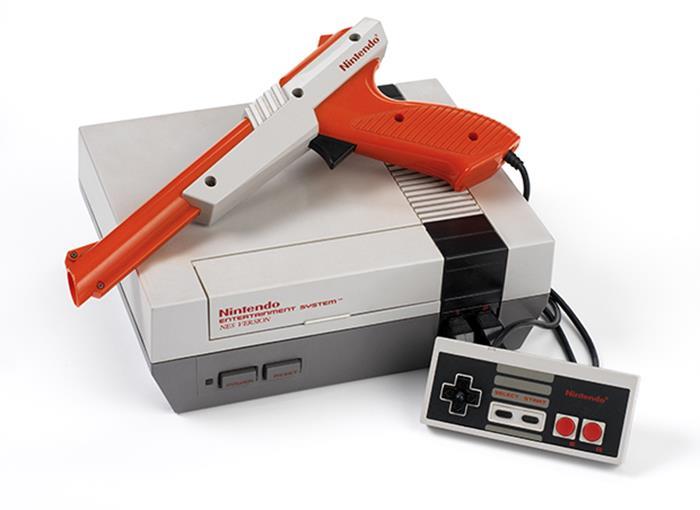 Cette petite boîte grise a lancé la fascination pour les jeux vidéo, fascination qui, depuis, n'a fait que grandir.
Pour combattre l'ascension de Nintendo, une entreprise qui jusqu'alors construisait des machines d'arcade, a décidé de pénétrer dans l'arène des consoles de salon en 1985. Avec la sortie du Master System, SEGA a officiellement commencé la guerre des consoles.
Les puristes pourraient arguer qu'il existait des batailles antérieures, par exemple entre la Commodore 64 et la ZX Spectrum, mais aucune de ces confrontations n'a jamais atteint le même niveau de tribalisme que celle entre la NES et le Master System.
Cette bataille a duré pendant plus de dix ans, avec de nouveaux systèmes jetés dans le mêlée, offrant toujours plus de prouesses informatiques et de fidélité graphique.
Alors que les fans se disputaient à propos de qui proposait la meilleure console, un drôle de clivage devenait apparent. Ce clivage dépassait les consoles elles-mêmes et c'est rapidement devenu un clivage culturel.
Je veux bien entendu parler de la différence entre jeux occidentaux et extrême-orientaux.
RPG occidentaux vs. RPG japonais
Au tout début, lorsque les jeux de plateformes, les beat 'em-ups, les shoot 'em-ups et les occasionnelles simulations de sport dominaient le marché, peu de choses différenciaient les jeux de l'Est et les jeux de l'Ouest.
Cependant, un genre a commencé à montrer les différences de culture. Ce genre était le RPG. Des jeux de rôle comme The Elder Scrolls V: Skyrim et Final Fantasy XV peuvent, en surface, sembler similaires, mais, pour tous ceux qui ont joué aux deux, les différences sont évidentes.
En prenant Skyrim, de Bethesda, en tant qu'exemple de RPG occidental, il devient manifeste que l'accent est placé sur l'exploration.
Ces jeux proposent généralement des mondes tentaculaires, fabriqués avec soin pour faire ressentir au joueur qu'il peut, littéralement, aller partout et faire n'importe quoi. Les bords de ces mondes sont conçus de telle manière que le joueur ne ressent jamais qu'il a tout découvert. Ces jeux sont conçus pour te faire ressentir que tu peux façonner le monde grâce à tes choix et tes actions.
Passons maintenant au Japon : les JRPG ne suivent pas à ce point cette philosophie. Oui, les mondes peuvent être immenses, mais les jeux eux-mêmes ont tendance à être de nature plus linéaire. Ils semblent accorder plus d'importance à l'intrigue, aux personnages et au fait de conduire le joueur à travers une expérience captivante.
Jeux extrême-orientaux contre jeux occidentaux
Lorsqu'il est question d'esthétique pure, il existe également une différence notable entre les jeux japonais et les jeux occidentaux.
Les jeux japonais ont généralement un aspect fortement influencé par les mangas et les animes avec de grands yeux, des traits inspirés de la bande dessinée et des cheveux qui semblent défier la gravité.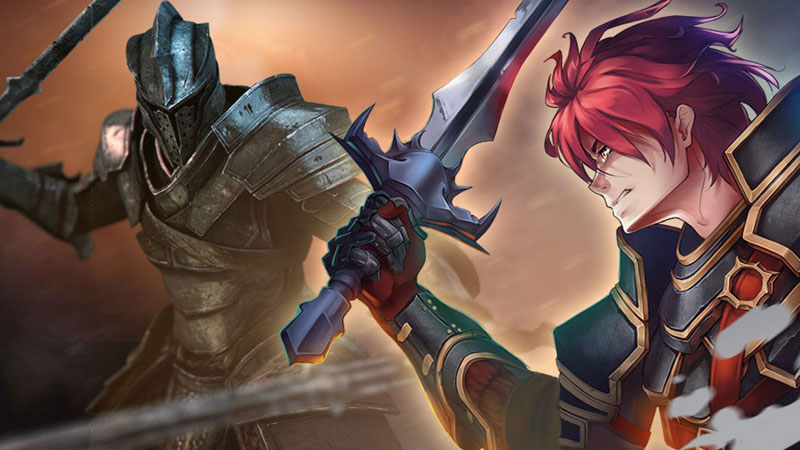 En contrepartie, les jeux occidentaux ont tendance à viser des graphismes plus réalistes. C'est un peu comme si les jeux occidentaux cherchaient à totalement recréer la vie alors qu'en Extrême-Orient, ils créent volontiers des interprétations de la vie, pas attachées aux règles du monde réel.
Généralement, les combats sont radicalement différents dans les deux sous-genres.
Dans les WRPG, la majorité de l'action a lieu en temps réel et dépend des compétences et des réflexes du joueur, alors que les JRPG reposent souvent sur un système de stratégie au tour par tour qui se déroule comme un jeu de « statistiques lourdes » pour bénéficier des meilleurs atouts. Ici, ta bande d'aventuriers affronte des hordes maléfiques alors que tu décides quel membre du groupe fera le plus de dégâts contre le membre du groupe adverse.
Ceci ne veut pas dire que les jeux occidentaux tels que Skyrim ou The Witcher 3 ne reposent pas sur les statistiques, mais ils impliquent également une bonne dose de coordination main-œil. Un jeu classique de style Final Fantasy te poussera plus à jouter avec ton cerveau qu'avec tes poings.
Il est intéressant de noter que la plupart des WRPG te font débuter en tant que guerrier solitaire alors que la majeure partie des jeux plus influencés par l'orient impliquent souvent de guider un groupe entier.
Ceci pourrait également être dû à une influence culturelle ; alors qu'en Occident, le puissant « héros loup solitaire » a été recyclé dans de nombreuses histoires, la culture japonaise a toujours eu une obsession portée sur la protection et sur le fait de placer les intérêts d'une personne, ou d'un groupe, avant ceux des protagonistes. Un héros plus altruiste pour ainsi dire.
MMORPG japonais versus MMORPG occidentaux
Au niveau des jeux en ligne, et en particulier des MMORPG, les différences ont continué à se développer.
Au Japon, les jeux en ligne sont encore plus populaires qu'à l'Ouest, et les MMORPG sont devenus semblables à des journées de bureau plus agréables. Ce que j'entends par cela, c'est que les jeux en ligne extrême-orientaux proposent une quantité importante de « grinding ». Dans ce genre de société, se connecter toutes les nuits pour faire gagner des niveaux à son personnage n'est pas vu comme une mauvaise chose ; c'est un fait de société.
Ceci pourrait venir de la manière dont la culture japonaise a embrassé le jeu en tant que passe-temps légitime. Ceci commence à peine à se produire à l'Ouest, où il y a toujours eu une culture du jeu, mais sa légitimé est légèrement moins acceptée.
Dans les jeux japonais, les joueurs sont récompensés lorsqu'ils « grindent » en groupes. Ces séances après le travail ou l'école deviennent, de facto, une manière de se détendre et de discuter avec ses amis tout en progressant en jeu.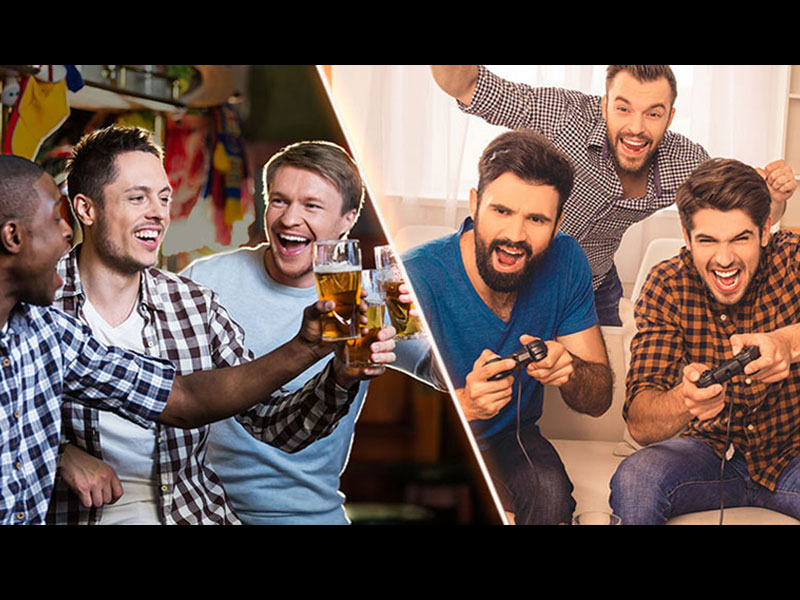 Certains utilisateurs ont commencé à regarder ces jeux comme des substituts aux réseaux sociaux. Tu vas travailler, tu reviens à la maison et tu joues avec tes amis. Pour certains, le monde de jeu est devenu le bar ou le terrain de squash. Et au sein d'une culture où le rude labeur est vénéré, « grinder » avec ses amis sur Final Fantasy 14 après le travail est aussi habituel et commun que rentrer à la maison pour se connecter sur Netflix à l'Ouest.
Lorsque l'Orient rencontre l'Occident
Nous te pardonnerions volontiers de penser que ces deux sous-genres de RPG bifurquent vers des directions totalement opposées, mais ce n'est pas totalement vrai.
La plupart des entreprises, de chaque côté du monde des jeux, commence à prendre note des aspects les plus populaires du travail de l'autre, ce qui mène à des mashups plutôt intéressants. Mais nulle part davantage que dans l'espace mobile.
Parcours l'App Store ou Google Play et tu remarqueras probablement que de nombreux jeux d'aventure, jeux de rôle ou jeux de stratégie en ligne emploient désormais un système de combat de type Final Fantasy. Même le dernier Star Wars: Galaxy Of Heroes est purement centré sur les mécaniques de combat.
Il s'avère que le combat au tour par tour tient beaucoup mieux la route sur mobile que la manière plus occidentale de combattre, basée sur la dextérité.
Par ailleurs, nous commençons maintenant à voir bien plus de mondes ouverts dans les jeux de type Final Fantasy XV, ce qui est, pour sûr, une réaction à la manière dont les jeux occidentaux se sont bien vendus aux quatre coins du monde (y compris au Japon).
Là où, précédemment, les intrigues linéaires avec peu de choix étaient la norme, des intrigues à chemins multiples, offrant des fins différentes, deviennent désormais plus populaires. Et, en retour, certains MMO occidentaux requièrent une bonne quantité de « grinding » avant de pouvoir passer un niveau (avec un type de grinding légèrement différent).
En fait, nous pourrions dire que certains des RPG les plus récents ne sont plus d'origine véritablement occidentale ou extrême-orientale. La plupart des fans d'Elder Scrolls Online ou de World of Warcraft admettront avoir dû réaliser une quantité appréciable de « grinding » en leur temps, alors que les fans de Final Fantasy XV étaient plutôt surpris de voir le nombre de véritables choix proposés dans le dernier épisode de la franchise.
Le RPG hybride occidental et japonais
Ce qui est excellent avec cet enjambement, c'est qu'il nous offre des jeux qui, sinon, nous auraient laissés sur notre faim dans certains domaines. En mélangeant les sous-genres, de tout nouveaux ont été créés avec de tout nouveaux niveaux d'addiction en prime.
Des jeux tels que Stardew Valley (qui, en gros, est un Harvest Moon fortement modifié), ont utilisé la simulation japonaise de ferme/vie et incorporé un peu de mécaniques occidentales pour affiner le tout. Le jeu est désormais tranquillement installé à la première place des jeux pour Switch les plus téléchargés de tous les temps, quelque chose qui, précédemment, aurait été totalement inimaginable pour une année de sortie d'un nouveau Mario.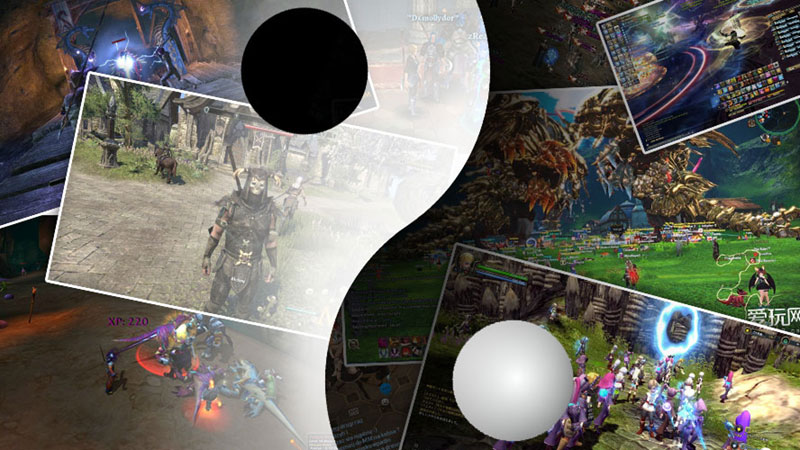 Donc plutôt que voir les différences entre les deux cultures de jeu en tant que « guerre » dans laquelle tu dois choisir ton camp, une attitude plus saine serait de les considérer comme deux styles qui se complètent.
Lorsqu'un camp fait de grands progrès, l'autre le remarque et réagit. De la même manière, lorsqu'un camp fait une erreur, l'autre s'assure qu'il ne tombera pas dans le même piège. Et avec, ces derniers temps, une scène du jeu gangrénée par un manque d'innovation, ces mélanges de genres, sous-genres et cultures devraient être accueillis à bras ouverts.
Dans un monde qui, métaphoriquement, rétrécit, être témoin de la fusion d'une culture avec une autre est quelque chose que nous verrons de plus en plus. Que ce soit dans l'industrie du film (pense simplement à la popularité de Studio Ghibli à l'Ouest et d'Harry Potter à l'Est) ou dans l'industrie du jeu, la fusion des cultures va se poursuivre et, quant à moi, je l'accueille de tout cœur.
Raid: Shadow Legends
Récupère + de 400 Champions et décroche la gloire