¿En qué se diferencian los juegos orientales de los juegos occidentales?

Si naciste en los años 90, es muy probable que no te hayas enfrentado a uno de los conflictos más brutales y desagradables de nuestro tiempo. Fue una batalla entre dos potencias del este, cuya lucha por el poder dividió a familias en todo el mundo. Se destruyeron amistades, hermanos se enemistaron, y se establecieron fronteras aparentemente insalvables, algunas de las cuales perduran hasta hoy.

Este terrible conflicto era conocido como las guerras de consolas, y dictó el desarrollo de los juegos orientales y de los juegos occidentales durante décadas.
La guerra de las consolas: una refriega entre juegos orientales y juegos occidentales
A principios de la década de los 80, Nintendo lanzó su novedosa consola doméstica, la Nintendo Entertainment System, más conocida como NES.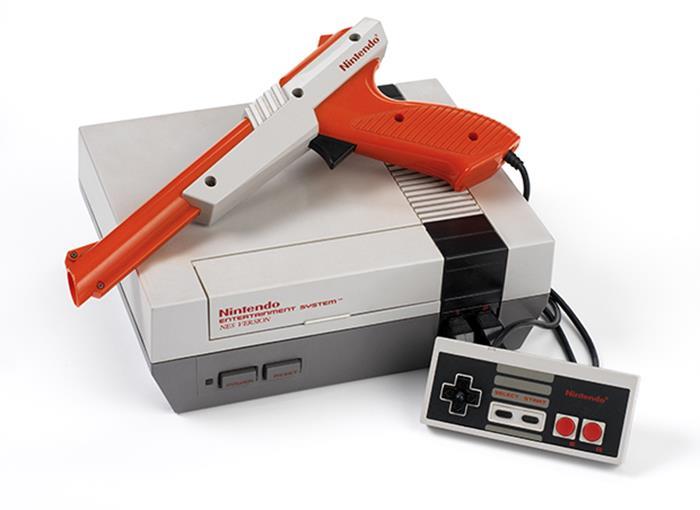 Esta pequeña caja gris despertó una fascinación por los videojuegos que desde entonces no ha hecho más que crecer exponencialmente.
Para combatir el auge de los juegos orientales de Nintendo, una compañía con experiencia en la construcción de máquinas recreativas decidió introducirse en el mercado de las consolas domésticas en 1985. Con el lanzamiento del Master System, SEGA marcó oficialmente las guerras de las consolas con sus juegos occidentales.
Los más puritanos sugieren también conflictos anteriores entre el Commodore 64 y el ZX Spectrum, pero ninguno de estos enfrentamientos obtuvo el mismo nivel de tribalismo entre juegos orientales y juegos occidentales que surgió entre el NES y el Master System.
Esta batalla continuó durante más de una década, intensificándose cada vez más con la adición de nuevos sistemas a la refriega con un valor informático y fidelidad gráfica cada vez mayores.
Mientras los fanáticos discutían acerca de quién tenía la mejor consola, se hacía patente la existencia de una curiosa división. Esta división fue más allá de las consolas y rápidamente se convirtió en una cultura por sí misma: por supuesto, se trata de la diferencia entre los juegos orientales y occidentales.
RPG occidental VS RPG oriental
Durante los primeros años, cuando los juegos de plataformas, los beat 'em-ups, los shoot 'em-ups y los simuladores deportivos ocasionales dominaban el mercado, había poca diferencia entre los juegos orientales y los juegos occidentales.
No obstante, había un género que sí comenzaba a mostrar las diferencias culturales de forma más notable: el RPG. Juegos de rol como The Elder Scrolls V: Skyrim y Final Fantasy XV son aparentemente similares, pero cualquiera que haya jugado al RPG oriental tanto como al RPG occidental sabe que las diferencias no podrían ser más obvias.
Si se toma Skyrim de Bethesda como ejemplo de RPG occidental, un aspecto evidente del juego es que se centraba en la exploración.
Estos juegos generalmente exhiben mundos extensos que han sido cuidadosamente diseñados para que el jugador se sienta completamente libre de ir a cualquier lado y hacer lo que desee. Los límites de estos mundos están diseñados de tal manera que el jugador nunca siente que ya lo ha descubierto todo. Estos juegos están diseñados para hacerte sentir que puedes moldear el mundo a partir de tus elecciones y acciones.
En cuanto a los juegos orientales, los RPG no siguen esta filosofía en casi ningún caso. Sí, los mundos pueden ser inmensos, pero los propios juegos tienden a ser más lineales por naturaleza. En estos parece haber un énfasis mayor en contar historias, en los personajes y en guiar al jugador a través de una experiencia atractiva.
El diseño de los juegos orientales en contraste con el de los juegos occidentales
En lo que se refiere a la estética, también se aprecia una diferencia bastante notable entre los juegos orientales y los juegos occidentales.
Por lo general, los juegos japoneses tienen una apariencia fuertemente influenciada por el manga y el anime, con ojos grandes, rasgos caricaturescos y cabellos que parecen desafiar a la gravedad.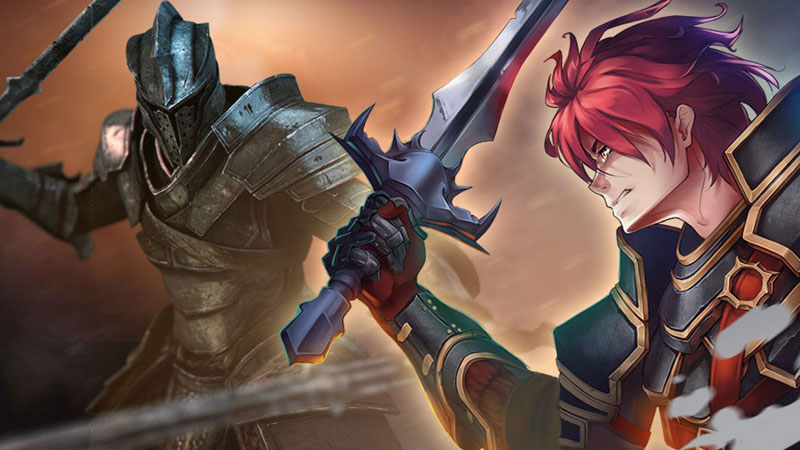 Los juegos occidentales, por otro lado, se caracterizan por unos gráficos ligeramente más realistas. Parece que los juegos occidentales tratan de recrear la vida por completo, mientras que en los orientales tienden a crear su propia interpretación de la vida, que no se limita a las reglas del mundo real.
El momento del combate también se suele diferenciar bastante radicalmente en ambos subgéneros.
La mayor parte de la acción en un RPG oriental ocurre en tiempo real y depende de las habilidades y los reflejos del jugador, mientras que en un RPG oriental con frecuencia dependen de un sistema estratégico basado en turnos que funciona como un juego de "estadísticas dominantes" de triunfos principales. En estos últimos, tu grupo de aventureros se enfrenta a hordas de villanos mientras decides qué miembro del grupo hará mayor daño contra el miembro del grupo contrario que elijas.
Esto no quiere decir que los juegos occidentales como Skyrim o The Witcher 3 no se basen en estadísticas, pero sí que estas vienen acompañadas de una buena dosis de coordinación mano-ojo. Un RPG oriental clásico del estilo de Final Fantasy, por ejemplo, te anima a emplear la mente en lugar de los puños.
También es interesante observar que en la mayoría de los juegos occidentales se comienza como un guerrero solitario, mientras que en los juegos orientales a menudo es necesario dirigir a un grupo completo.
Esto también podría ser un resultado de influencia cultural; mientras en el mundo occidental, el poderoso "héroe solitario" se recicla historia tras historia, la cultura oriental siempre ha tenido una obsesión con la protección del grupo y la comunidad, dando mayor importancia a una persona o grupo antes que los protagonistas. Podría decirse que es una especie de "héroe altruista".
Los MMORPG japoneses contra los MMORPG occidentales
En lo que respecta a los juegos en línea, y en particular de los MMORPG, las diferencias son todavía más abismales.
En Japón, los juegos en línea son aún más populares que en el oeste, y los MMORPG se han convertido en sinónimo de días más agradables en la oficina. Esto quiere decir que los juegos orientales en línea tienen una cantidad significativa de evolución de los personajes. En esta sociedad, iniciar sesión todas las noches para, poco a poco, lograr que tu personaje vaya subiendo de nivel no se percibe como algo negativo, de hecho, es una actividad puramente social.
Esto podría deberse a la forma en que la cultura japonesa ha adoptado el juego como un pasatiempo legítimo, algo que apenas ha comenzado a suceder en el oeste, donde siempre ha existido la cultura del juego, pero cuya legitimidad está un poco menos aceptada.
Con los juegos orientales, que recompensan a los jugadores que trabajan en grupo, esas sesiones después del trabajo o de clase se convierten en una forma legítima de relajarse y charlar con los amigos mientras se avanza en un juego.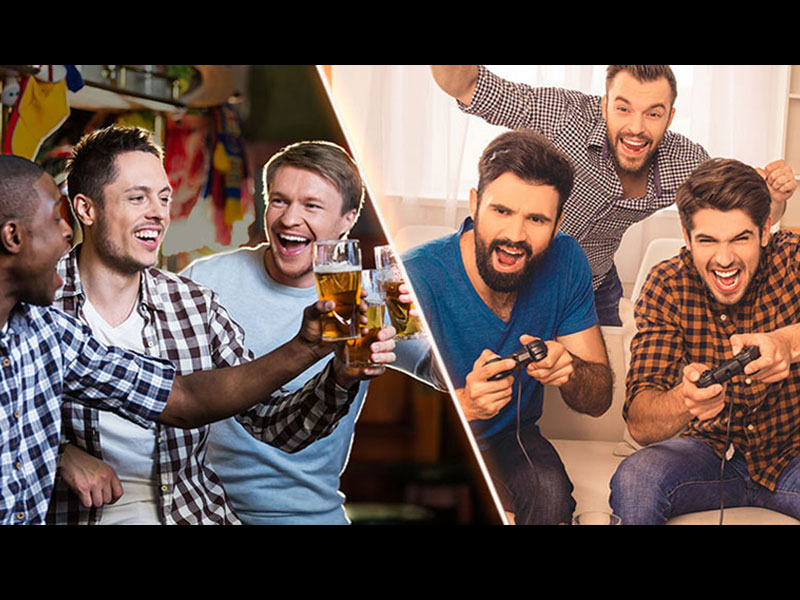 Algunos usuarios incluso han comenzado a considerar estos juegos como un sustituto de las redes sociales. Vas al trabajo, vuelves a casa y juegas con tus amigos. Para algunos, el mundo del juego se ha convertido en el bar o en la pista de squash. Y en una cultura en la que se venera el trabajo duro, jugar con tus amigos tras la jornada laboral a Final Fantasy 14 es tan habitual y está tan generalizado como puede serlo en el oeste volver a casa y conectarse a Netflix.
La fusión entre oriente y occidente
No sería descabellado pensar que estos dos subgéneros RPG se están bifurcando en direcciones completamente diferentes, sin embargo, este no es el caso.
Muchas de las empresas de la industria de los juegos de ambos lados del mundo están empezando a tener en cuenta los aspectos más populares del trabajo de los demás, lo cual está llevando a la creación de algunas mezclas bastante interesantes. Estas combinaciones entre juegos orientales y juegos occidentales no se encuentran tan extendidas como lo están en el espacio móvil.
Echa un vistazo en App Store o Google Play y probablemente te darás cuenta de que algunas de los juegos de aventuras, RPG o juegos de estrategia ahora emplean un sistema de batalla de Final Fantasy. Incluso la última versión de Star Wars: Galaxy Of Heroes se centra exclusivamente en la mecánica de combate.
Resulta ser que el combate por turnos tiene más sentido en los dispositivos móviles que la forma más occidental de lucha basada en habilidades.
Por otro lado, ahora se observan mundos mucho más abiertos en los juegos de tipo Final Fantasy XV; se trata sin duda de una reacción a la fantástica demanda de juegos occidentales en todo el mundo (incluido Japón).
Si antes se podían encontrar más juegos de trama lineal con pocas opciones, ahora las historias de múltiples arcos con finales alternativos se están volviendo cada vez más populares. Y, por otro lado, algunos juegos occidentales tipo MMO ahora requieren de una buena cantidad de trabajo o grind antes de subir de nivel (aunque se trate de esfuerzos bastante diferentes).
De hecho, se puede decir que algunos de los últimos RPG no son puramente juegos occidentales o juegos orientales. La mayoría de los fans de Elder Scrolls en línea o de World of Warcraft han admitido haber tenido que esforzarse bastante para subir de nivel, mientras que los seguidores de Final Fantasy XV se mostraron positivamente sorprendidos al ver la cantidad de opciones reales que tenían en el último episodio de la saga.
El RPG híbrido occidental-japonés
El aspecto más positivo de esta combinación es que se están creando juegos que de otro modo habrían mostrado carencias en algunas áreas. Al mezclar los subgéneros, se han creado otros juegos nuevos con niveles de adicción totalmente novedosos.
Juegos como Stardew Valley (que básicamente es una Harvest Moon muy modificada) han tomado el simulador de granja/estilo de vida japonés y añadido a la mezcla un poco de mecánica occidental para pulirlo. El juego ahora se encuentra entre los primeros puestos en los juegos de Switch más descargados de todos los tiempos. Esto hubiera sido algo impensable, ya que en el mismo año apareció un nuevo lanzamiento de Mario.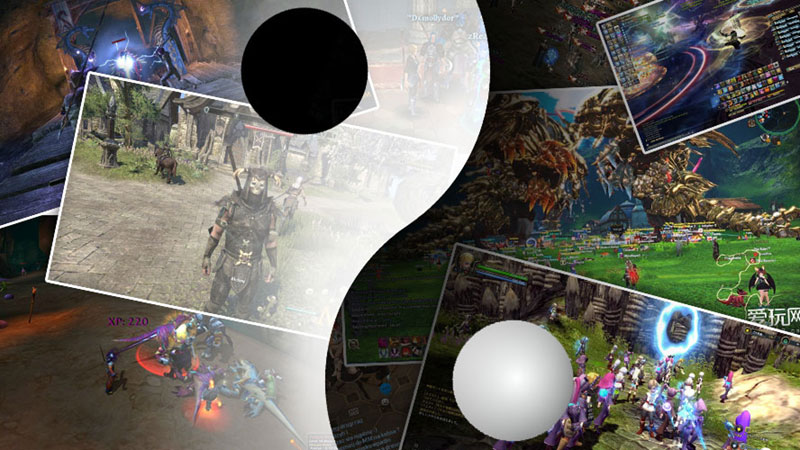 Por ello, en lugar de ver las diferencias entre las dos culturas del juego como una "guerra" en la que es necesario elegir bando, tal vez una perspectiva más saludable sería aquella en la que los juegos orientales y los juegos occidentales se perciben como dos estilos que se complementan perfectamente entre sí.
Cuando un lado avanza, el otro se da cuenta y reacciona. Del mismo modo, cuando un lado comete errores, el otro se asegura de no caer en la misma trampa. Y con una escena de juego que en los últimos tiempos ha estado plagada de falta de innovación, estas fusiones entre géneros de juegos, subgéneros y culturas deberían ser bienvenidas.
En un mundo cada vez más pequeño en lo que a accesibilidad se refiere, es lógico pensar que cada vez se observará con mayor frecuencia la fusión entre culturas. Ya sea en la industria del cine (basta con ver la popularidad de Studio Ghibli en el oeste y de Harry Potter en el este) o en la del juego, la mezcla de culturas parece haber llegado para quedarse.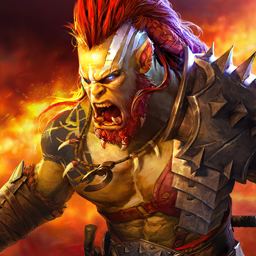 RAID: Shadow Legends
Colecciona 700+ Campeones y lucha por la gloria