Beste PC Spiele aller Zeiten - welches landet vorne?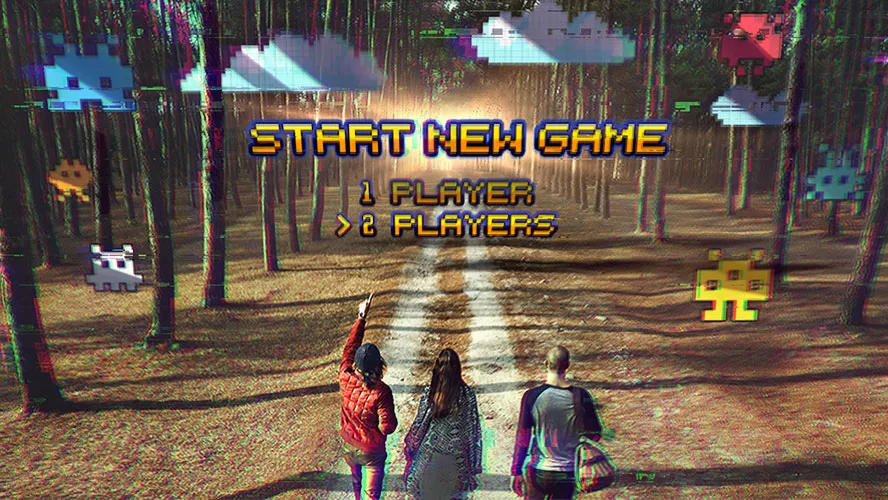 Jeder von uns denkt, dass im Ranking "Beste PC Spiele aller Zeiten" natürlich die persönlichen Favoriten ganz vorne landen. Ein neutraler Blick auf die Angelegenheit ist gar nicht so einfach, da PC Spiele eine sehr lange Geschichte mitbringen, die mittlerweile viele Jahrzehnte andauert.
Wie wählen wir aus Tausenden PC Games jetzt das beste Spiel der Welt aus? Dabei standen verschiedene Faktoren wie Review-Scores, Verkaufszahlen, den Einfluss der Titel, sowie die Frage, wie sie sich heute noch schlagen, im Mittelpunkt der Diskussion. Von Online Browsergames bis Free to Play Games haben wir die Kategorie beste PC Spiele aller Zeiten ausführlich analysiert.
Hier ist unser Ergebnis:
5. Diablo 2 (Blizzard, 2000)
Diablo 2 konnte seinen Vorgänger Diablo nochmals verbessern, was das Blizzard-Spiel unter die besten PC Spiele aller Zeiten vorstoßen lässt. Das 2000 auf den Markt gekommene Spiel begeisterte die Gamer von Beginn an, zum Beispiel mit seinem innovativen Klassensystem.
Dass erfolgreichste Spiele aller Zeiten Listen stets Diablo 2 beinhalten, soll hoffentlich auch das noch 2021 erscheinende Remaster nicht ändern. Für die ersten Multiplayer RPG Fans gehörte Diablo 2 von Beginn an zu den besten PC Spielen aller Zeiten.
4. Half-Life (Valve, 1998)
Noch zwei Jahre vor Diablo 2 erschien Half-Life und ist bis heute für viele das beste Spiel der Welt. Das liegt vor allem an innovativen Ansatz, den der Entwickler in Punkto Story wählte. Lange Cut-Szenen und die Vielseitigkeit beim Weltenbau brachte Half-Life sofort in den Wettstreit um beste PC Spiele aller Zeiten.
Das zum Nachdenken anregende Konzept sorgte dafür, dass das gesamte Genre der Ego-Shooter auf den Kopf gestellt wurde - zum Positiven!
3. World of Warcraft (Blizzard, 2004)
Keine Liste "beste PC Spiele aller Zeiten" ohne den Blizzard-Hit WoW aus dem Jahr 2004. Damals handelte es sich tatsächlich um eine Idee, die unter den Entwicklern kontrovers diskutiert wurde. So hätte sich die Warcraft-Reihe auch in eine ganz andere Richtung entwickeln können.
Wer kostenlos Spiele runterladen möchte, fand mit World of Warcraft schnell das richtige MMO, das Millionen Gamer zeitgleich anzog und dies zum Teil noch immer tut. Auch deshalb ist WoW für viele das beste Spiel der Welt.
2. Minecraft (Mojang, 2011)
Auch Minecraft ist ein Spiel, dass für viele im Gespräch über beste PC Spiele aller Zeiten nicht fehlen darf. In der Kategorie "Strategiespiele kostenlos" ist das Block-Spiel jedenfalls ganz vorne dabei. Mehr als 200 Millionen Exemplare fanden den Weg zum Spieler und machten Minecraft damit zugleich zu einem Teil der Kategorie erfolgreichste Spiele aller Zeiten.
Das einzigartige Spielkonzept wird vor allem durch die eigene Community gestützt, die ständig an weiteren Details oder Minigames arbeitet. Auch in Zukunft sollte der Mojang-Hit zu den besten PC Spielen aller Zeiten gehören.
1. Doom (ID Software, 1993)
Keine Liste "beste PC Spiele aller Zeiten" ist ohne Doom komplett. Im Erscheinungsjahr 1993 gab es noch keine so große Auswahl an Games, sodass Doom tatsächlich öfter auf Computern installiert wurde als das Betriebssystem Windows.
Ob es sich nach heutigen Ansprüchen um das beste Spiel der Welt handelt, ist natürlich eher zweifelhaft. Doch die nach wie vor große Liebe der Community sowie das nostalgische Gefühl beim Spielen spricht für Doom.
Fazit: Was ist das beste Spiel der Welt?
Natürlich wird unsere Liste namens Beste PC Spiele aller Zeiten nicht jeden Fan glücklich machen. Wenn dein PC Spiele Download andere Games beinhaltet, ist das gar kein Problem - schließlich bleibt Geschmack stets subjektiv. Am Ende geht es beim Thema beste PC Spiele aller Zeiten darum, welches dir am meisten Spaß macht und am besten gefällt. Erst dann ist es schließlich das beste Spiel der Welt!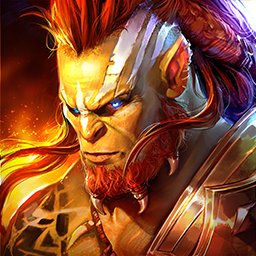 Raid: Shadow Legends
Sammle über 400 Champions & kämpfe um Ruhm