I 6 migliori videogame sul 4 luglio, giorno dell'Independence Day americano
Se dopo i festeggiamenti dell'Independence Day di quest'anno senti ancora di voler dare sfogo al tuo istinto patriottico, oltre a continuare i festeggiamenti, o a fantasticare su quelli dell'anno prossimo, non c'è modo migliore di farlo se non quello di dedicarsi ai videogame a tema Independence Day.

Per festeggiare "il compleanno dell'America" abbiamo stilato un elenco dei migliori videogame sull'Independence Day del 4 luglio che incarnano alla perfezione i valori di libertà e uguaglianza che gli Stati Uniti declamano con orgoglio (vedi anche Juneteenth).
1. Assassin's Creed III
Assassin's Creed III è ambientato nell'America dei nativi durante la Guerra dei 7 anni. Il quinto release della serie vede tra i protagonisti Connor Kenway, antenato del protagonista principale della serie, Desmond Miles, mentre lotta per assumere il controllo assoluto delle colonie.
Il bello di questo release, nonché quello degli altri titoli di Assassin's Creed, è lo stile open world grazie al quale si ha la possibilità di esplorare a piedi le città di Boston e di New York del XVIII secolo, secondo il punto di vista di una terza persona durante i festeggiamenti dell'Independence Day del 4 luglio in America.
Attenzione, però: è giusto dire che in questo gioco gli Stati Uniti non sono descritti in modo pacifico e glorioso, per cui se preferisci giochi più leggeri e spensierati, ti consigliamo di dedicarti ad altri titoli (vedi anche giocare online gratis).
2. Madden NFL 22
Il football americano è indubbiamente lo sport più famoso negli Stati Uniti, quindi sarebbe impensabile immaginare un Independence Day senza questo sport! Madden NFL 22 è l'ultima versione disponibile dell'omonima serie, senza considerare NFL 23 che, in vista della nuova stagione, uscirà ad agosto.
Non sorprende che i quarterback Tom Brady e Patrick Mahomes siano i protagonisti di questo release dato che il nome della formidabile coppia è sulla bocca di tutti i fan del football dal Super Bowl LV (vedi anche giochi di football americano).
Una delle novità più intriganti di Madden NFL 22 è stato il sistema dell' "home field advantage", ossia il vantaggio di giocare in casa, grazie al quale le squadre che giocavano in casa, appunto, avevano la possibilità di generare "momentum credits".
Il pubblico locale diventa sempre più sostenitore verso la propria squadra e la resistenza dei team in trasferta viene esaurita più velocemente rispetto alle versioni precedenti. Proprio una bella trovata visto che il vantaggio in casa conta di più anche nella vita reale.
3. Grand Theft Auto V
Il release di Grand Theft Auto V del 2013 è stato molto apprezzato dai giocatori americani. Prova ne è che figurava nella top ten dei giochi più venduti negli Stati Uniti fino al 2020.
Sebbene a primo acchito possa sembrare strano che venga considerato un gioco patriottico, legato all'Independence Day del 4 luglio in America, ti consigliamo di ragionare su quanto segue.
Rockstar Games ha utilizzato questa uscita per puntare i riflettori sulla vera realtà del cosiddetto "sogno americano", impregnando di ironia la ricerca dell'American Dream.
Il gioco mostra cinicamente opportunità di arricchirsi rapidamente e parate che celebrano il mito a stelle e strisce, mentre nel frattempo si compiono sparatorie e furti di auto. Come Assassin's Creed, GTA V è un gioco open world che consente ai giocatori di vagare per le strade immaginarie di Los Santos (Los Angeles).
Se sei alla ricerca di altri giochi da scaricare, potresti considerare la modalità multiplayer all-action di GTA Online e approfittare dell'occasione prima dell'Independence Day 2023.
4. Red Dead Redemption
Sebbene per adesso siano tutti concentrati sul suo prequel, Red Dead Redemption è il gioco che incarna alla perfezione lo spirito dell'Independence Day del 4 luglio in America.
Ambientato durante il crollo della frontiera americana nei primi del XX secolo, ha come protagonista John Marston. Marston è infuriato per aver perso sua moglie e suo figlio, presi in ostaggio da quello stesso governo che lo aveva assoldato come "pistola a noleggio", ovvero mercenario.
Questo gioco in terza persona consente di esplorare il West degli Stati Uniti e il North Mexico a piedi e a cavallo. Un sistema integrato di moralità, influenzato dalle decisioni che prendi tramite Marston – consente di accrescere l'onore e la reputazione del protagonista all'interno del gioco.
Nel frattempo, la meccanica di tiro "Dead Eye" permette di affrontare più nemici al rallentatore. È uno dei migliori videogiochi a tema Giorno dell'Indipendenza dell'era moderna.
Gli sviluppatori della Rockstar San Diego hanno trascorso del tempo per visitare i luoghi storici e farsi un'idea reale dell'ambiente circostante. Impregnato di un realismo fuori dal comune (vedi giochi realistici), questo RPG è uno dei giochi d'azione e giochi di avventura di élite del settore, scelta immancabile dei giocatori amanti dell'Independence Day del 4 luglio.
5. MLB The Show
Sappiamo tutti quanto gli americani amino i loro sport e quindi abbiamo osato aggiungere un secondo sport all'elenco di quelli correlati al Giorno dell'Indipendenza del 4 luglio.
MLB: the Show celebra il Baseball della Major League sin dal suo esordio inaugurale nel febbraio 2006. Questo gioco rimane l'unico disponibile per console e computer fisso. MLB: The Show 22 è l'ultimo release della serie la cui uscita risale all'aprile di quest'anno.
È stato il primo gioco della serie ad essere disponibile per la console Nintendo, Nintendo Switch, nonché per le console di sempre, Playstation della Sony e Xbox di Microsoft.
L'ultima versione ha ricevuto ottime recensioni sia dal settore che dai fan del baseball.
Il gameplay e l'espansione delle modalità di gioco, come la serie da marzo a ottobre, hanno ulteriormente esteso la sua longevità anche oltre il Giorno dell'Indipendenza del 4 luglio.
6. Independence Day
Sarebbe un po' negligente da parte nostra trascurare il videogioco classico del 1997, Independence Day.
Ispirato dal capolavoro hollywoodiano di Roland Emmerich dell'anno precedente, Independence Day è nato da un'idea degli sviluppatori Radical Entertainment.
Rilasciato sia su PlayStation che su Sega Saturn, oltre che su desktop (Windows), questo simulatore di volo da combattimento richiede il completamento di 13 missioni aeree nel tentativo di contrastare le forme di vita aliene nemiche in Nord America.
Man mano che si completa ogni missione, vengono sbloccati jet da combattimento aggiuntivi che possono essere utilizzati per missioni future, dando ulteriore slancio nel proprio percorso.
Sebbene le vendite di questo gioco siano state forti al momento del rilascio, i critici del settore non sono stati molto clementi.
Molti lo hanno descritto come un buon gioco, ma in qualche modo unidimensionale, con molte delle missioni che sembrano e appaiono molto simili.
Se stai solo cercando di soddisfare il tuo istinto patriottico da Independence Day del 4 luglio, allora non perdere altro tempo!
O, se non sei ancora soddisfatto, puoi dare un'occhiata al mod gaming o al gioco più bello del mondo.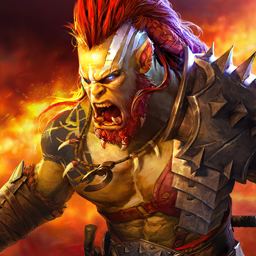 RAID: Shadow Legends
Raccogli 700+ Campioni & Battiti Per La Gloria