6 juegos legendarios para el Día de la Independencia de Estados Unidos, el 4 de julio
Si después de la celebración del Día de la Independencia de Estados Unidos, sigues sintiendo un patriotismo exacerbado (aunque seas de Almería) y quieres que la fiesta continúe o que se dispare la expectación para el 4 de julio del año que viene, no hay nada mejor que jugar a videojuegos relacionados con el Día de la Independencia de Estados Unidos.

Para celebrar el 4 de julio, hemos elaborado una lista de videojuegos de éxito que representan a la perfección el país de la libertad y la igualdad, dos de los valores que llevan por bandera los estadounidenses.
1. Assassin's Creed III
En Assassin 's Creed III —la quinta edición del juego—, la acción se sitúa en la América del siglo XVIII, durante la Guerra de independencia estadounidense.
En ella, Conor Kenway, protagonista y antepasado de otro personaje destacado (Desmond Miles), lucha por obtener el control total de las colonias.
Lo bueno de esta edición y de todas las ediciones de Assassin's Creed es jugar en un mundo abierto donde se puede explorar el Boston y la Nueva York del siglo XVIII en tercera persona.
De todas formas, hay que decir que la imagen que se transmite de Estados Unidos no es ni mucho menos angelical, así que si te apetece jugar a algo más alegre, quizá sea mejor que busques otras opciones. No encontrarás un plan mejor para el Día de la Independencia, que se celebra el 4 de julio.
2. Madden NFL 22
American Football is undoubtedly the most popular sport in the US, so 4th of July would be weird without a spot of gridiron! Madden NFL 22 is the latest available version of the Madden series, with NFL 23 slated for release in August ahead of the new season.
No hay duda de que el fútbol americano es el deporte más popular de Estados Unidos. Por eso, el 4 de julio no sería lo mismo sin este. Madden NFL 22 es la última edición de este juego, y está previsto que la siguiente, NFL 23, salga este mes de agosto, antes de que empiece la temporada.
Por otro lado, no es de extrañar que los quarterbacks Tom Brady y Patrick Mahomes sean los protagonistas de la carátula de NFL 22, ya que los aficionados no han dejado de hablar de estos dos extraordinarios jugadores desde la Super Bowl LV.
Una de las funciones nuevas más interesantes de Madden NFL 22 es la ventaja por jugar en casa, gracias a la cual el equipo que juega en su estadio puede activar buenas rachas durante los partidos. Al activarlas, el público comienza a animar con más intensidad a su equipo, y la resistencia de los jugadores visitantes disminuye más rápido que en las ediciones anteriores.
Es una opción interesante, sobre todo porque reproduce lo que sucede en los partidos reales. En el Día de la Independencia, que se festeja el 4 de julio, ¡anota todos los puntos que puedas! Y no te pierdas el resto de los juegos de la NFL.
3. Grand Theft Auto V
En Estados Unidos, el lanzamiento de Grand Theft Auto V en 2013 fue un rotundo éxito. Es más: hace solo dos años, en 2020, seguía en la lista de los diez juegos más vendidos en ese país. Sabemos que es una elección un poco rara para el 4 de julio; por eso, nos gustaría explicarte la decisión. ¡Sigue leyendo y quizá te convenzamos!
Rockstar Games aprovechó Grand Theft Auto V para poner sobre la mesa la cruda realidad del sueño americano, considerado por muchos un engaño. Por eso, el juego ofrece oportunidades de hacerte rico de forma rápida y egoísta, y parodia la adoración de la bandera estadounidense combinada con tiroteos y robos de coches. Al igual que Assassin 's Creed, GTA V es un juego de mundo abierto y, en él, podrás recorrer las calles de Los Santos (Los Ángeles).
Si estás buscando juegos para descargar antes del Día de la Independencia, que se celebra el 4 de julio, también deberías probar el modo multijugador online del GTA.
allowing you to roam the fictional streets of Los Santos (Los Angeles).
4. Red Dead Redemption
Ahora todo el mundo está hablando de la precuela, pero Red Dead Redemption —posiblemente el juego más famoso del mundo— podría ser también el videojuego perfecto para el 4 de julio.
Red Dead Redemption te transporta a la América de principios del siglo XX (los estertores del Viejo Oeste) y te mete en la piel del protagonista —John Marston—, a quien le invade la ira después de perder a su mujer y a su hijo, que han sido raptados y convertidos en rehenes por las autoridades mientras John trabajaba para ellas de mercenario.
Este juego en tercera persona te permite explorar, a pie y a caballo, el oeste de Estados Unidos y el norte de México. Además, las decisiones que tomas con Marstson tienen consecuencias éticas, ya que tu reputación mejorará o empeorará según lo que hagas.
Por otro lado, la función de disparo Dead Eye hace que sea posible enfrentarse a varios enemigos a cámara lenta. Es uno de los mejores videojuegos de nuestro tiempo.
Cabe destacar que el equipo de desarrollo de Rockstar San Diego visitó lugares históricos de Estados Unidos para encontrar inspiración y conseguir que el juego captase el ambiente de la época.
Red Dead Redemption, con su impresionante realismo, está en la cima de los RPG, de los juegos de acción y de los juegos de aventuras, y en los primeros puestos de la lista de juegos para el Día de la Independencia, que se festeja el 4 de julio.
5. MLB The Show
A los estadounidenses les encantan los deportes, así que hemos pensado que sería buena idea incluir otro simulador deportivo en la lista de los mejores juegos para el 4 de julio.
Desde su lanzamiento en 2016, MLB: The Show ha hecho disfrutar a millones de aficionados al béisbol y, a día de hoy, sigue siendo el único simulador de la liga más importante. MLB: The Show 22 es la última edición, que se lanzó en abril de este año y fue la primera disponible para Nintendo Switch (antes solo se podía jugar en PlayStation y Xbox).
Esta última edición ha recibido muy buenas críticas, tanto por parte del sector como por parte de los aficionados al béisbol.
Sus puntos fuertes son la jugabilidad y el gran abanico de modos de juego (como los partidos de marzo a octubre), virtudes que han logrado que la emoción del béisbol continúe después del Día de la Independencia, que se celebra el 4 de julio.
6. Independence Day
No diría mucho de nosotros que se nos pasara incluir Independence Day (el clásico de 1997) en una lista de videojuegos para el Día de la Independencia, que se festeja el 4 de julio.
Independence Day —inspirado en la taquillera película de Roland Emmerich, estrenada el año anterior— es obra de los desarrolladores de Radical Entertainment.
En este simulador de vuelo de combate, que salió en PlayStation, Sega Saturn y ordenadores de sobremesa Windows, hay que completar 13 misiones especiales y deshacerse de los invasores alienígenas, cuyo objetivo es arrasar Estados Unidos y el resto del planeta. Al completar las misiones, se desbloquean nuevos aviones de combate que pueden usarse en las siguientes misiones para patearles el trasero a los extraterrestres y demostrarles lo que vale un peine (terrestre).
El juego vendió gran cantidad de copias cuando se lanzó; sin embargo, no recibió muy buenas críticas. Mucha gente pensaba que ofrecía un buen nivel de jugabilidad, pero creía que las misiones eran muy simples y repetitivas.
En cualquier caso, si lo único que quieres es sentir el patriotismo americano a flor de piel el 4 de julio —aunque no hayas cruzado el charco en tu vida—, juega a Independence Day.
Además, puedes leer otro de nuestros entretenidos artículos, como este sobre Juneteenth, este otro sobre cómo jugar a juegos gratis, este que repasa los juegos con mejores gráficos o este en el que explicamos qué son los mod de juegos.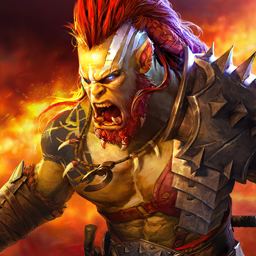 RAID: Shadow Legends
Colecciona 700+ Campeones y lucha por la gloria