Arriva Mech Arena per PC con una ventata di novità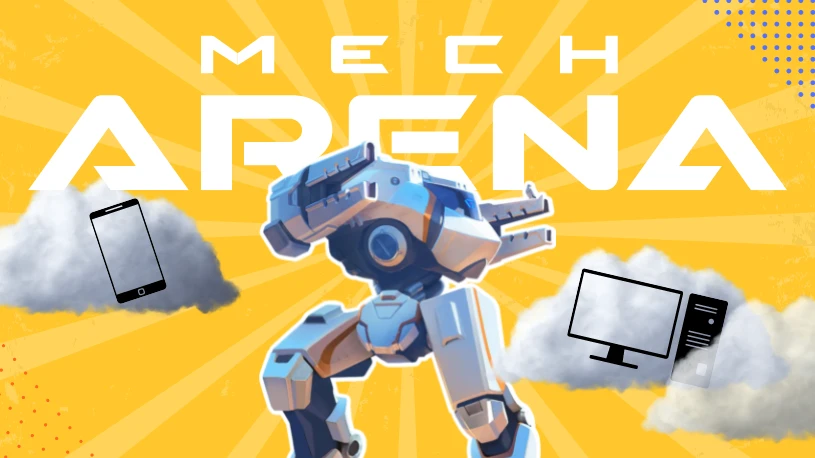 Dopo il grande successo riscosso su Android e iOS, Mech Arena per PC sta per portare i suoi temibili robot verso nuove frontiere, debuttando su desktop grazie al launcher di Plarium Play.

Mancano ancora pochi giorni all'arrivo di Mech Arena per PC e Mac su Plarium Play e la nuova versione manterrà la magica atmosfera del popolarissimo gioco di combattimento, portando con sé una ventata di novità tra le opzioni.
Puoi visitare la nostra pagina dedicata a Mech Arena per approfittare dei vantaggi offerti dalla pre-registrazione e goderti alcuni dei regali in serbo per te nel gioco, tra cui una nuova skin per Paragon.
Queste ricompense saranno caricate sul tuo conto quando il gioco sarà lanciato su Plarium Play. Adesso è giunto il momento di scoprire insieme le novità di Mech Arena per PC.
Miglior supporto per i comandi
Molto presto vedrai come il debutto di Mech Arena su PC e Mac non si limiti al semplice adattamento del gioco alla piattaforma desktop, ma preveda anche l'introduzione di una serie di grandi novità nella gestione dei comandi.
Ciò significa che tastiere, mouse e touchpad sono pienamente supportati. Non soltanto, quindi, vengono offerte nuove modalità di gioco, ma l'accessibilità al titolo stesso viene così largamente migliorata, per la felicità degli appassionati dei giochi Windows e dei giochi per Mac.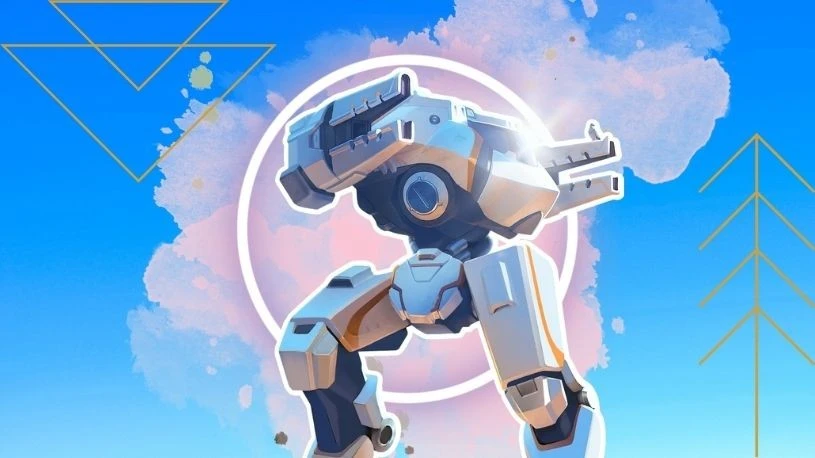 Se sei tra coloro i quali non riescono a mirare bene sul piccolo schermo dei giochi per cellulare o semplicemente preferisci usare il mouse, con le nuove opzioni a tua disposizione potrai divertirti con Mech Arena per PC nel modo che preferisci.
Nuove opzioni flessibili per la mira assistita
Gli appassionati di giochi PvP sanno bene quanto possa essere importante poter contare sulla mira assistita.
È però fondamentale distinguere tra console e dispositivi touch screen, sui quali questa opzione è utilissima, e i dispositivi desktop, sui quali invece può rivelarsi un intralcio.
Nella versione di Mech Arena per PC e Mac, i giocatori avranno un'ulteriore possibilità, ovvero quella di riuscire a regolare il sistema di mira automatica, cosa particolarmente utile nei giochi multiplayer di questo tipo.
Se pensi di avere grandi doti da cecchino grazie a riflessi più veloci della luce, l'ideale per te potrebbe essere la mira assistita regolata sul valore minimo.
In caso contrario, non c'è nulla di male nell'impostare al massimo il sistema di mira assistita per divertirsi con Mech Arena per PC su Plarium Play, a prescindere dal fatto di essere giocatori principianti o professionisti.
Sei tu a decidere come giocare e il fatto di disporre di più opzioni per impostare la mira può fare una grande differenza nel determinare il risultato nei giochi per PC e cioè tra il vincere o il perdere durante la sessione di gioco.
Apriamo una breve parentesi su una curiosità storica: sapevi che già negli anni '90 era possibile sfidarsi nei giochi sparatutto multigiocatore utilizzando console e PC come negli odierni giochi cross play?
In quel periodo però, a dire la verità, le console non offrivano granché a livello di mira assistita, per cui i giocatori si trovavano spesso in una situazione di svantaggio!
Tornando ai giorni nostri, il sistema di mira assistita in giochi come Mech Arena per PC sembra avere risolto questo problema, riducendo di molto la differenza di abilità tra i giocatori, a prescindere dalla modalità di gioco utilizzata.
Sistema di salvataggio multipiattaforma
La possibilità di utilizzare lo stesso gioco su sistemi diversi non è certo una novità ma i progressi della tecnologia hanno aumentato notevolmente il livello di integrazione.
Come potranno confermare i nostri lettori appassionati di giochi MMORPG, un tempo ciò richiedeva la creazione di conti separati per ogni sistema utilizzato.
Fortunatamente le cose sono cambiate e adesso è possibile utilizzare lo stesso conto per giocare a Mech Arena per PC, Mac o dispositivi mobili, in modo da potere proseguire la partita esattamente dal punto in cui è stata interrotta.
Grazie al sistema multipiattaforma, infatti, puoi passare dal giocare sull'iPhone al PC, al Mac e a un dispositivo Android (questo, se possiedi tutti questi pezzi di tecnologia!) senza perdere i tuoi progressi e, soprattutto, salvando i dati.
Perché, del resto, essere costretti a gestire un mare di conti diversi se possiamo utilizzare le stesse credenziali di accesso su tutte le piattaforme, inclusi gli emulatori di giochi su PC?
Questo sistema riduce il rischio di fare confusione tra i diversi profili e consente di dedicare più tempo al gioco. Ricorda però che non è possibile utilizzare lo stesso conto su più dispositivi contemporaneamente.
Ad esempio, se stai giocando a Mech Arena per PC su un computer Windows, non puoi caricarlo anche su un Mac usando lo stesso conto.
Graviton Beam 16 is the most powerful weapon available in Mech Arena: it will quite literally crush all opposition, and pairing it with Asami - the Legendary Pilot specializing in Beam Weapons - would be an excellent move. Good luck in getting them both! pic.twitter.com/4io3HYuaUa

— Mech Arena Official (@MechArenaMobile) July 22, 2022
Gioca dove vuoi
Che tu voglia divertirti con Mech Arena per PC, Mac o dispositivo mobile, il modo giusto per impegnarti nel gioco dipende da te.
Ogni sistema ha delle caratteristiche proprie che lo rendono adatto a un determinato tipo di utenti, per cui sei tu a decidere se immergerti a pieno nella nuova esperienza offerta da Mech Arena per PC o continuare a usare le altre piattaforme.
Su PC, per esempio, Mech Arena offre prestazioni di alto livello, partite giocate su uno schermo più grande, comandi personalizzati e molto altro ancora.
Dall'altro lato, e ci riferiamo agli utenti che preferiscono i giochi Android e i giochi iOS, l'esperienza d'uso rimane eccezionale anche su questi dispositivi mobili, sui quali è possibile godere della giusta dose di divertimento e competizione, caratteristiche che, tra l'altro, hanno reso popolare il gioco.
Ora è davvero giunto il momento di scendere nell'arena di questo classico dei giochi robot per dare inizio alla partita. Noi ti auguriamo un grosso in bocca al lupo e ricorda: in Mech Arena per PC c'è sempre più di un modo per conquistare la vittoria.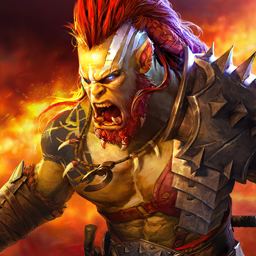 RAID: Shadow Legends
Raccogli 800+ Campioni & Battiti Per La Gloria