Mech Arena PC complémente la formule mobile classique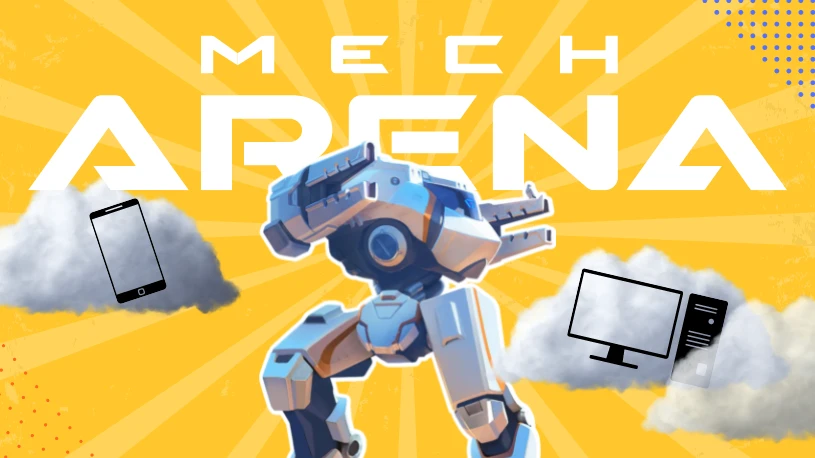 Fort d'une grande popularité sur Android et iOS, Mech Arena, qui arrivera sur PC et Mac via le launcher de jeu Plarium, ouvre de nouveaux horizons à la formule des jeux de robot.

Dans quelques jours seulement, nous lancerons Mech Arena PC sur Plarium Play. La version sur PC et sur Mac contient tous les ingrédients du succès de la version mobile originale tout en proposant de nouvelles options supplémentaires typiques des jeux sur PC et des jeux Mac.
Tu peux commencer par profiter des avantages de la pré-inscription sur notre page Mech Arena PC pour gagner de chouettes cadeaux dans le jeu, y compris un nouveau skin pour Paragon.
Ces cadeaux seront envoyés sur ton compte quand tu lanceras le jeu à partir de Plarium Play. Quelles sont les nouveautés pour les utilisateurs d'ordinateurs fixes ?
Mise à jour de l'assistance aux contrôles
Tu vas vite découvrir que c'est bien plus qu'un simple portage PC ! Mech Arena PC et Mac offrent de nouvelles options très importantes pour les systèmes de contrôles.
Cette mise à jour comprend une assistance complète pour les claviers, les souris et les touchpads d'ordinateur portable, bref, tout le nécessaire pour les jeux Windows.
Non seulement ces changements t'ouvrent de nouvelles manières de jouer, mais ils améliorent aussi l'accessibilité de notre jeu.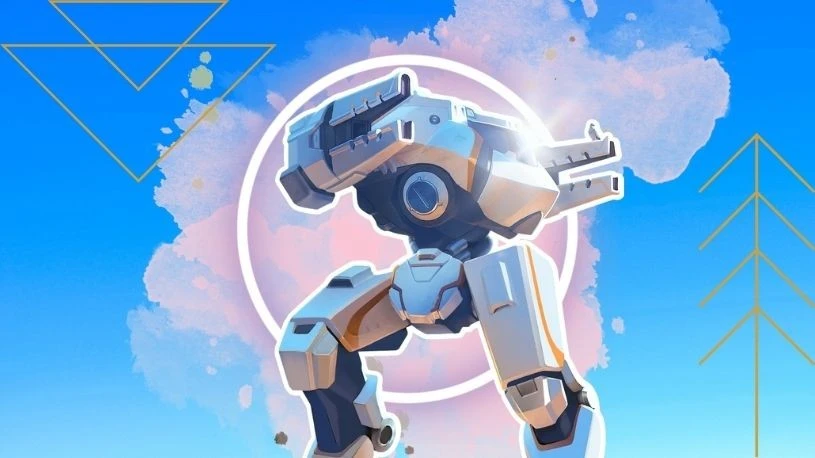 Que tu n'aies jamais vraiment réussi à viser sur un écran de smartphone ou que tu préfères tout simplement utiliser une souris, nous t'offrons des options de contrôles supplémentaires qui te permettent de jouer à Mech Arena PC ou Mac comme tu l'entends.
Nouvelle option d'assistance à la visée
Les habitués de jeux PVP et les fans de jeux de tir connaissent parfaitement l'importance de l'assistance à la visée.
Si elle a beaucoup de sens pour les consoles et les jeux pour mobile, elle peut devenir un véritable handicap sur ordinateur.
Avec Mech Arena PC et Mac, les joueurs disposent d'une option de réglage supplémentaire pour l'assistance à la visée.
Si tu es un vrai pro des coups qui demandent des réflexes rapides comme l'éclair, il est possible que tu aies justement besoin d'une assistance à la visée moins présente.
Pour autant, il n'y a rien de mal à exploiter le plein potentiel de l'assistance à la visée pour se lancer dans Mech Arena PC via Plarium Play, que tu sois un débutant ou un joueur expérimenté.
Tu sais comment tu préfères jouer, et avoir plus d'options te permettra de mieux personnaliser ta manière de viser, et ça pourrait faire toute la différence entre la victoire et la défaite.
Au fait, est-ce que tu savais que les jeux multijoueur permettent de s'affronter en PVP sur plusieurs plateformes en même temps depuis les années 1990 ?
Sauf qu'à l'époque, les joueurs sur console ne profitaient pas du niveau d'assistance à la visée qui existe aujourd'hui, donc ils avaient souvent un fameux désavantage !
Le système d'assistance à la visée de jeux tels que Mech Arena PC résout ce problème, ce qui signifie que les différences entre les joueurs sont plus petites, qu'importe la plateforme utilisée.
Progrès dans les interactions entre plateformes
La possibilité de jouer au même jeu à plusieurs sur différentes plateformes en même temps n'est pas une nouveauté, mais des avancées techniques récentes ont permis au concept d'atteindre de nouveaux sommets.
Comme les spécialistes des jeux MMORPG te le diront, jouer au même jeu sur différents systèmes voulait parfois dire qu'il fallait des comptes séparés.
Mais plus maintenant ! Que tu joues à Mech Arena PC, sur Mac ou encore sur portable, tu peux utiliser le même compte. Ce qui veut dire que tu peux toujours reprendre ta partie là où tu l'as interrompue.
Avec les jeux cross plateforme, jouer sur ton iPhone, puis passer à ton PC, puis à ton Mac, puis à un appareil Android (pour autant que tu aies autant d'appareils différents !) ne t'empêchera pas de conserver ton progrès et de sauvegarder tes données.
Une simple inscription te permet de jongler entre les comptes et les plateformes.
Non seulement ça réduit le risque de confusion, mais ça te laisse plus de temps pour jouer. Juste une chose : ça ne veut pas dire que plusieurs joueurs peuvent utiliser le même compte en même temps.
Si tu joues à Mech Arena PC, tu ne peux pas lancer Mech Arena sur Mac et utiliser le même compte en même temps.
Graviton Beam 16 is the most powerful weapon available in Mech Arena: it will quite literally crush all opposition, and pairing it with Asami - the Legendary Pilot specializing in Beam Weapons - would be an excellent move. Good luck in getting them both! pic.twitter.com/4io3HYuaUa

— Mech Arena Official (@MechArenaMobile) July 22, 2022
Jouer à la maison ou quand tu voyages
Que tu préfères jouer à Mech Arena sur PC, sur Mac ou sur portable, ou si tu préfères les jeux iOS, les jeux Android, ou encore un émulateur de jeux, c'est à toi de décider des meilleures conditions pour t'amuser.
Chaque système a des caractéristiques qui peuvent en faire le meilleur choix possible, en fonction des besoins et des envies.
Si tu joues à Mech Arena PC, tu profites d'une meilleure performance, d'un plus grand écran, de contrôles personnalisés et bien plus encore.
Pour autant, les joueurs qui préfèrent jouer à Mech Arena sur portable peuvent eux aussi s'attendre à une expérience de jeu et à des compétitions à la hauteur de leurs attentes.
Alors, lance-toi dans l'arène et commence à jouer. Bonne chance, et souviens-toi : en sports, il y a plus d'une manière de gagner.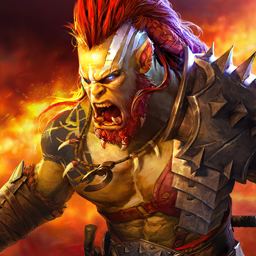 RAID: Shadow Legends
Récupère + de 800 Champions et décroche la gloire