Celebrazione del lancio di Towers & Titans a livello mondiale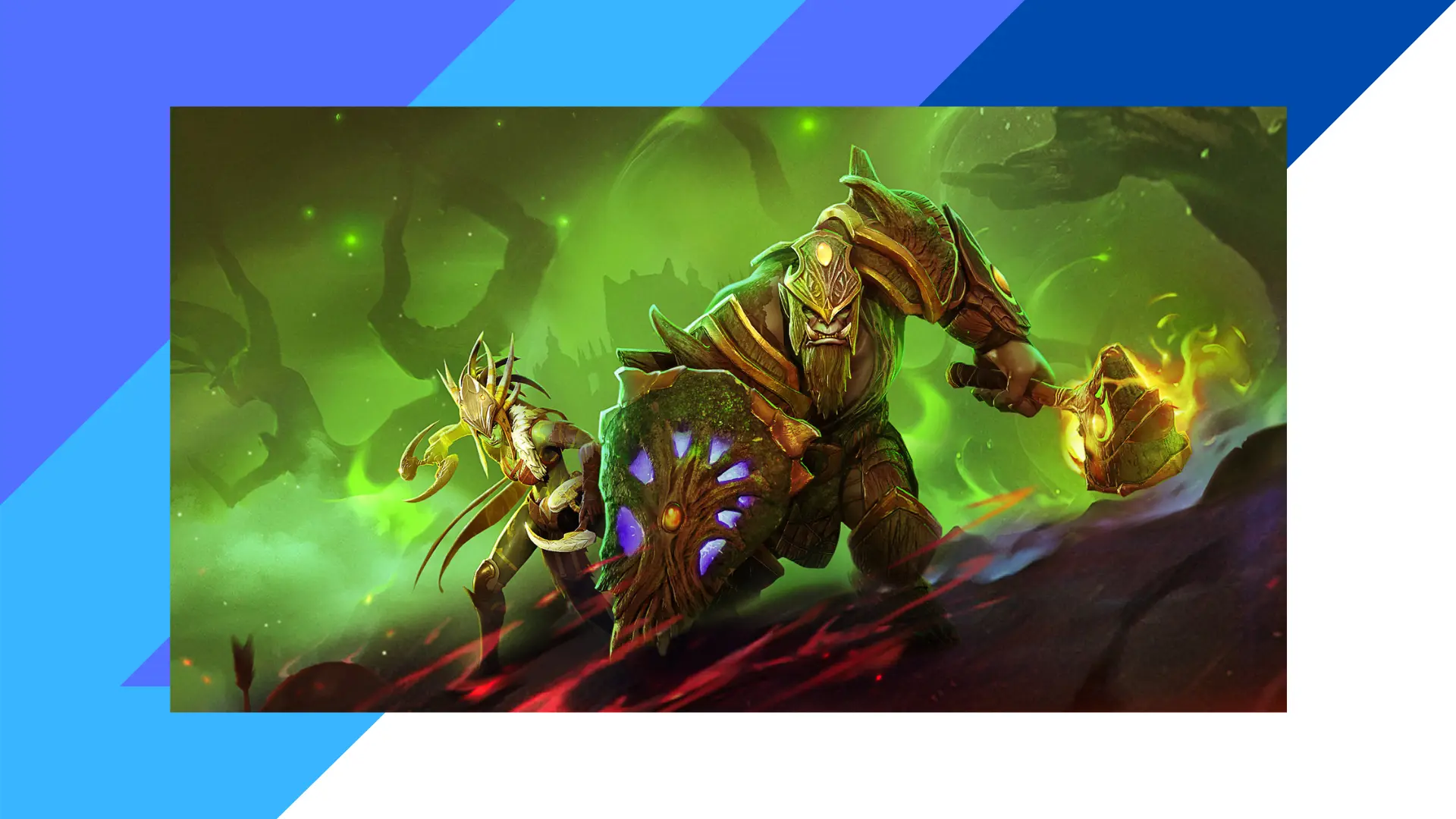 Il 7 agosto scorso ha segnato il giorno di un evento molto atteso dalla maggior parte degli appassionati di videogiochi: Towers & Titans è stato finalmente rilasciato a livello mondiale! Si tratta di un gioco di ruolo (RPG) Tower Defense con una modalità di gioco in tempo reale; prodotto da Rumble Games, presenta speciali meccaniche NFT play-to-own.
Il titolo è disponibile sia su PC, sia su dispositivi mobili, combinando abilmente le meccaniche di gioco RPG con il gameplay classico di Tower Defense, il tutto ambientato nell'incredibile mondo di Titania.
Hai mai sentito parlare di Towers & Titans (o di giochi di difesa in generale)? Se la tua risposta è negativa, non preoccuparti! Penseremo noi a presentarteli a dovere, in questa breve guida.

COSA SONO I GIOCHI DI DIFESA?
La risposta a questa domanda è racchiusa nel nome stesso di questo genere di giochi: non dovrai fare altro che difendere le tue torri da orde di nemici, i quali cercheranno in tutti i modi di distruggere le tue costruzioni e di eliminarti. La tipologia di giochi Tower Defense comprende una grande varietà di titoli, la maggior parte dei quali, ideati per essere eseguiti su dispositivi mobili. Ognuno di questi videogiochi presenta temi e meccaniche di gioco sensazionali, che li distinguono dalla concorrenza.
PERCHÉ TOWERS & TITANS È COSÌ DIVERTENTE?
Towers & Titans è una reinterpretazione del concetto di difesa delle torri, in cui i giocatori dovranno collezionare e utilizzare libri e manuali di magia, per evocare potenti titani, impegnati nella difesa del territorio contro una forza del male sconosciuta.
Towers & Titans offre un'esperienza a più livelli, unica rispetto agli altri giochi dello stesso genere.
Anche se il gameplay risulterà familiare agli appassionati di difesa delle torri, in questo titolo si ha la possibilità di schierare i propri Titani in tempo reale in base al ruolo, alle caratteristiche e persino alla personalità di cui si avrà bisogno in una determinata situazione. Se a un certo punto della partita, ti rendi conto che le sorti della battaglia stanno passando a un livello medio, fatti furbo e cambia tattica! Scambia i tuoi Titani quando e come vuoi, scegliendo tra un elenco di esperti di attacco nella mischia, specialisti della difesa oppure guaritori-salvabattaglia.
In questo gioco ti ritroverai inoltre a dover gestire meccaniche RPG che ti consentiranno di migliorare le abilità di combattimento dei Titani con equipaggiamenti e capacità che, nel tempo, li condurranno a un livello superiore.
MODALITÀ DI GIOCO E AMBIENTAZIONE
Towers & Titans offre una modalità di gioco PvE, facendoti immergere in un'ambientazione costituita da castelli sfarzosi e lugubri sotterranei, e conducendoti attraverso il fantastico e misterioso mondo di Titania.
Per i giocatori che vogliono mettersi alla prova, Tower & Titans regala la possibilità di affrontare gli avversari in combattimenti PvP a ritmo incalzante e di provare a cavarserla contro una comunità globale di rivali. La modalità PvP è ricca di meccaniche uniche che vedono il confinamento dei nemici sconfitti in corsie secondarie o Rival, nonché in unità Surge, elementi del gameplay che possono essere sfruttati per mettere sotto pressione gli avversari durante le battaglie.
I giocatori si avventureranno tra le meravigliose terre di Titania, scoprendo quali segreti sono racchiusi nella vasta storia del regno e scopriranno cosa riserva il futuro a questo mondo magico. Attraverserai sotterranei impegnativi da conquistare, andrai alla ricerca di grandi ricchezze che potranno poi essere utilizzate per addestrare i tuoi Titans. E poi ci sono le Arene, campi di battaglia progettati per consentire ai Commanders di affrontarsi in epiche battaglie, guadagnando un posto nelle classifiche stagionali!
Oltre che per le caratteristiche citate in precedenza, Towers & Titans si distingue anche per la sua grafica che non ha nulla da invidiare a quella cinematografica. Ci si immerge in un mondo riccamente animato con colori ed effetti visivi che lasceranno gli spettatori a bocca aperta.
In ultimo, ma non meno importante, la funzione play-to-own dà la possibilità di guadagnare, comprare e cedere un'ampia selezione di eroi NFT. Completa la collezione acquistando e vendendo personaggi e prova a costruire un esercito imponente di eroi per difendere il tuo onore e vincere la partita!
COME INIZIARE A GIOCARE A TOWERS & TITANS
Quando si ha tra le mani un nuovo prodotto videoludico, la voglia di scoprirlo e di giocarci subito è immensa. Talvolta capita, però, di trovarsi impreparati, il che potrebbe scoraggiarci dal proseguire e andare fino in fondo.
Impantanarsi in un nuovo gioco può dunque rivelarsi un'esperienza tutt'altro che piacevole, ma non demordere, perché il team di Towers & Titans è qui a sostenerti con i seguenti consigli:
Usa tutta la tua energia! Recupererai di più durante la fase di gioco.
Tieni conto delle forze contrapposte! Fire ha la meglio su Nature, Nature vince contro Water e Water sconfigge Fire. Water spegne Fire e Fire brucia Nature. Gli scontri tra Light e Dark sono alla pari, perché la loro forza si equivale.
Ricordati di effettuare il login tutti i giorni per non farti scappare i premi e ottenere offerte gratuite nello shop.
Sei tentato dall'idea di potenziare uno o due Titans? Ricorda, un Barrack ben equipaggiato ti porterà più lontano.
Tieni d'occhio il Titan of the Day, le Challenge e altri eventi a tema per non perdere l'opportunità di guadagnare fantastiche ricompense.
I combattimenti PvP sono faticosi, ma anche molto gratificanti, quindi non ignorarli nella fase iniziale del gioco.
I Duplicate Titans hanno personalità e caratteristiche diverse che condizionano le loro statistiche! Prova a sperimentare per trovare le giuste combinazioni che fanno al caso tuo.
Osserva attentamente le qualità Mythic perché sono gli in-game migliori.
Non sottovalutare mai le capacità del tuo Titan!
GIOCA A TOWERS & TITANS!
Siamo riusciti a stuzzicare la tua fantasia?
Ora ti senti pronto a prendere il comando di potenti Titans e a difendere Titania dai suoi implacabili nemici? Che aspetti? Scarica Towers & Titans gratis e inizia subito a giocare!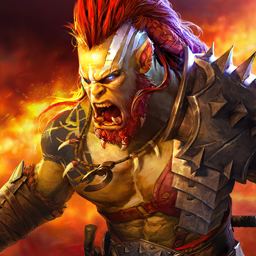 RAID: Shadow Legends
Raccogli 700+ Campioni & Battiti Per La Gloria