I Giochi RPG Strategici Riassumono il Meglio di Entrambi i Generi


Con gli sviluppatori costantemente impegnati a raggiungere sempre maggiori profondità e personalizzazione nelle loro creazioni, gli elementi RPG hanno iniziato ad apparire in posti dove normalmente non ci si aspetterebbe di trovarli.
Questo comprende narrazioni profonde, livellamento e personaggi a più livelli che erano tradizionalmente il dominio esclusivo del genere RPG.
Sostanzialmente, stiamo vivendo in un mondo post-RPG in cui le forme ibride rappresentano la norma piuttosto che l'eccezione.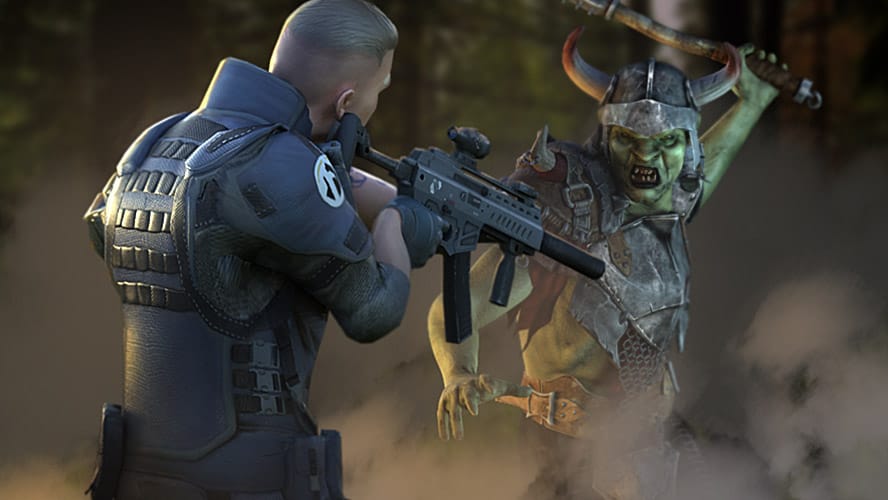 Un'area in cui queste funzionalità hanno fatto cospicui progressi negli ultimi anni è quella dei giochi RPG strategici.
Con l'obiettivo di elevare il genere oltre le sue vecchie radici tradizionali, i giochi RPG strategici, come quelli della serie Fire Emblem, tendono a far collimare tra di loro tattiche ed ambienti immersivi.
Uno dei giochi più popolari della serie, Fire Emblem Awakening, è caratterizzato da una trama dominante sviluppata su di un'epica battaglia attraverso interi continenti. Nel tipico stile RPG, tutti i personaggi possono essere personalizzati in vari modi per adattarsi al terreno e conferire maggiore profondità all'azione.
Tuttavia, a differenza del tipico RPG, ai giocatori non è permesso farsi semplicemente strada nel gioco limitandosi al mero combattimento. Piuttosto, i partecipanti si troveranno obbligati a ricorrere a tutta una serie di strategie, tattiche ed abilità, così come a dover imparare ad utilizzare al meglio i punti di forza di ogni personaggio per superare le numerose sfide del gioco.
Fire Emblem Awakening è quello che più notoriamente viene definito come un RPG tattico.
La Nascita dei Giochi Di Ruolo Strategici
Gli RPG strategici, noti anche col nome di giochi di ruolo tattici, possono essere fatti risalire ai tradizionali giochi di ruolo da tavolo come il classico Dungeons & Dragons.
Per quanto "cool" possa essere, in questo articolo siamo più interessati alla sua variazione in chiave videoludica. Come tanti altri, il sottogenere ha origine nel Giappone degli anni '80. Giochi come The Dragon and Princess e Bokosuka Wars sono stati tra i primi a gettare le basi per il nuovo genere, denominato a quei tempi "simulation RPG".
Tuttavia, si è dovuto attendere il 1988 perché questo ibrido tra strategia e RPG iniziasse a prendere forma.
Molti indicano l'RPG fantasy strategico Silver Ghost come uno dei primi giochi di strategia a tutto tondo. I giocatori erano in grado di utilizzare i controlli point-and-click in un ambiente in tempo reale per gestire e controllare più personaggi/unità. Se questo ve lo fa apparire come un gioco strategico in tempo reale (RTS), non siete affatto fuori strada: è esattamente questo che ha spianato la strada all'ibrido RTS/RPG.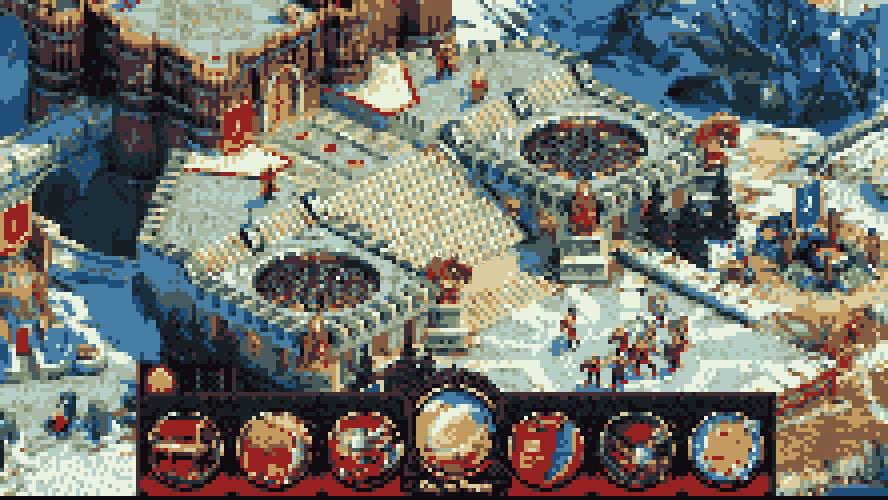 Seguendo l'eredità di Silver Ghost, First Queen portò il genere a fare un ulteriore passo avanti con una sua visione del tutto unica. Il gioco vede i partecipanti intenti ad esplorare un mondo interattivo pieno di personaggi, aggiornamenti e scenari unici - tutti elementi tipici di un RPG.
Questi ibridi hanno contribuito a dimostrare che era possibile creare mondi RPG totalmente immersivi integrandoli con successo ad elementi tipicamente tattici. La serie Fire Emblem propose il concetto al grande pubblico nel 1990 e, da allora, molte delle sue caratteristiche sono state ampliamente utilizzate.
Nel corso degli anni '90, giochi come Arc the Lad II, la serie Farland Story, Front Mission e altri ancora hanno contribuito all'evoluzione del genere dei giochi di ruolo strategici.
Inoltrandoci nel nuovo millennio, i titoli per dispositivi mobili hanno iniziato a comparire sul mercato. Mentre titoli del calibro di Valkyria Chronicles e Fire Emblem, continuavano a dominare sulle console, marchi come Banner Saga stavano rendendo gli RPG strategici dei veri e propri antagonisti.
Quello a cui abbiamo assistito nel corso degli anni è una metodica confluenza di giochi strategici e RPG così da formare un nuovo genere. In sostanza, per coloro che amano intraprendere decisioni vitali ma desiderano un'esperienza più personale di quella del tipico generale distaccato che si limita ad osservare un campo di battaglia, i giochi di ruolo strategici rappresentano il tonico perfetto.
Spingendoci ulteriormente avanti, il concetto di rete e di gioco come modello di servizio dei titoli moderni può consentire anche ai singoli giochi di continuare ad evolversi. Dalle modifiche degli equilibri a nuovi personaggi, razzie e funzionalità speciali, i giochi di ruolo strategici sono alla costante ricerca di una metodica espansione.
Come i Giochi di Ruolo Strategici Combinano i Due Generi
Già dando un semplice sguardo alla storia del genere degli RPG strategici, non è difficile iniziare a capire cos'è che renda il genere così interessante.
Piuttosto che ricorrere ai riflessi o all'uso spasmodico dei tasti in tempo reale, l'essenza di un gioco di strategia consiste nello scegliere le mosse migliori per la situazione contingente. Come negli scacchi, ogni mossa può avere notevoli implicazioni future, nel bene e nel male.
Gli RPG strategici non hanno perso questo aspetto. La combinazione di storie, mondi espansivi e ruoli personalizzabili ha semplicemente contribuito a rendere questi giochi ancor più coinvolgenti.
Quando si esaminano le dinamiche un po' più da vicino, è possibile vedere un'interazione tra strategia e tattica. Come regola generale, la strategia si riferisce a un obiettivo onnicomprensivo, le mosse più rilevanti che ci aiuteranno a conseguire la vittoria. All'opposto, le tattiche riguardano le minuzie di un combattimento, i passi specifici da intraprendere in una situazione come "usa l'arma X per colpire Y con l'unità Z".
Quando un gioco ci mette in condizione di doverci concentrare su una strategia complessiva, ad esempio l'attraversamento di una mappa usando il percorso più efficiente, potremmo tranquillamente affermare di trovarci davanti ad un gioco di strategia.
Quando invece ci viene chiesto di pensare alle armi di cui si dispone ed alle modalità con cui usarle nelle battaglie individuali, siamo con molta probabilità impegnati in un classico gioco di ruolo. Pertanto, quando si combinano questi due elementi in un singolo gioco, si ottengono i giochi di ruolo strategici.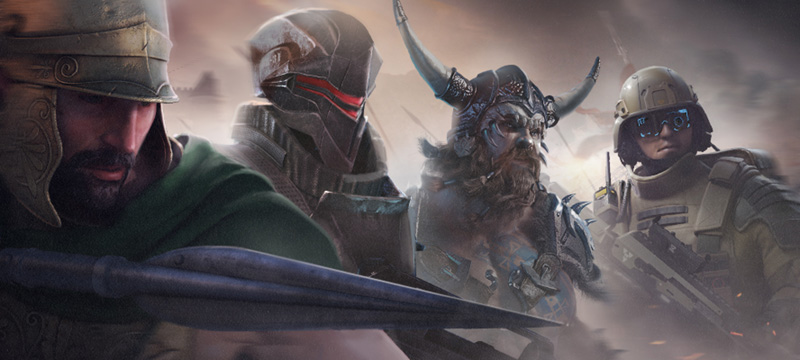 Ovviamente, certi giochi tenderanno a propendere più da una parte dello spettro che dall'altra. Inoltre, sarebbe anche opportuno ricercare la presenza dei seguenti attributi per sapere se si ha a che fare con un RPG strategico:
Giocatore di squadra
Se gli RPG tipicamente tendono a mettere i giocatori nel ruolo di un singolo personaggio o di un piccolo gruppo, e i giochi di strategia ci pongono al controllo di interi eserciti - gli RPG strategici propongono una combinazione di entrambe le dinamiche.
Questo tipo di dinamica è qualcosa che spesso manca sia nei giochi di strategia che nei giochi di ruolo, i quali piuttosto si concentrano per lo più, rispettivamente, sul macro e sul micro. Nei giochi di ruolo strategici, questi tendono a fondersi perfettamente nel genere ibrido.
Si muore una sola volta
Nella maggior parte degli RPG, una volta che il personaggio principale muore, il gioco è da considerarsi terminato. A quel punto si carica il vostro file di salvataggio e si riprova. Non è questo il caso nei giochi di strategia, in cui si hanno a disposizione unità pressoché illimitate.
Ancora una volta, gli RPG strategici offrono una sorta di ibrido tra i due paradigmi. Il nostro personaggio principale deve sopravvivere alla battaglia, ma la stessa cosa non è necessariamente vera per la marmaglia che compone il resto del gruppo.
Questo può costituire un elemento di sfida sia per i giocatori strategici che per quelli RPG. I giocatori strategici non sono abituati a dover proteggere una singola unità - per loro conta solo il quadro d'insieme. I giocatori di RPG, all'opposto, non sono sempre a loro agio con l'idea di "permadeath" - cioè, perdere un personaggio per sempre.
L'approccio tattico
A differenza di un gioco di ruolo standard in cui l'azione risulta ravvicinata e personale, i giochi in questo genere ibrido tendono tipicamente a fare un passo indietro per guardare l'azione da un'angolazione di natura più tattica. Alcuni giochi di ruolo strategici, quando è il momento di combattere, passano ad una prospettiva dall'alto o isometrica.
Questo passaggio tra la prospettiva del personaggio e una visione dall'alto potrebbe contribuire a spezzare un po' l'immersione, ma è indubbiamente d'aiuto per porre in evidenza gli elementi strategici del gioco.
D'altra canto, i giochi di strategia spesso peccano quanto a richiamo della massa perché non offrono il livello di immersione di cui gode normalmente il giocatore medio. Ecco perché, quanto a storie alla base del gioco, gli RPG strategici presentano una prospettiva molto più personale. Quando una storia ruota attorno ad un personaggio chiave - quello controllato dal giocatore - il cambiamento di angolazione della telecamera non nuoce al coinvolgimento del giocatore nel gioco.
Gli RPG tattici fanno sentire i giocatori come un generale, ma a differenza dei titoli di strategia puri, i giochi di ruolo strategici tendono a mantenerli più coinvolti nel successo di alcune unità chiave del giocatore.
Gli RPG Tattici Fanno Per Voi?
Preferireste fissare una mappa e mettere in pratica le vostre capacità decisionali a lungo termine, oppure desiderate un'azione bombastica anticipata che stimoli i sensi? Queste sono le opzioni con le quali generalmente ci si trova di fronte quando si deve scegliere tra giochi strategici e giochi di ruolo.
Ma con gli RPG strategici non si è posti davanti a questo dilemma. Questo sottogenere unico ci mette a disposizione il meglio di entrambi i mondi.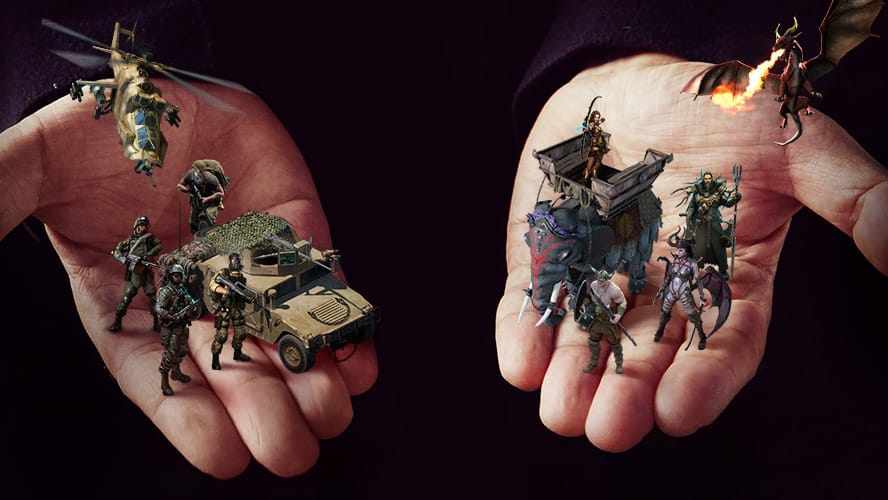 Per molti versi, fondere insieme elementi di RPG e strategici è stato un successo. Ad esempio, Project X Zone si è rivelato un grande successo, e non solo perché ha combinato alcuni dei personaggi principali di Sega, Bandai Namco e Capcom. Visto che le dinamiche del combattimento in 2D offrivano un ambiente familiare per i giocatori occasionali, Project X Zone è stato in grado di introdurre battaglie tattiche con relativa facilità.
Ovvio, questo dipende dal singolo gioco. Alcuni propendono con maggior decisione verso i giochi di ruolo, guadagnando la definizione di "RPG tattici", mentre altri optano per un'esperienza RTS più tradizionale, ma con chiari elementi RPG qui e là.
Ma tutto questo serve solo a dimostrare che i fan di entrambi i generi disporranno sempre di qualcosa con cui intrattenersi e sfidarsi quando si troveranno a confrontarsi con questo genere. Possono fungere da fusione tra aspetti chiave di generi diversi, ma questa fusione consente ancora una notevole flessibilità, e l'abbondanza di scelta ha dimostrato che il genere è un successo senza fine.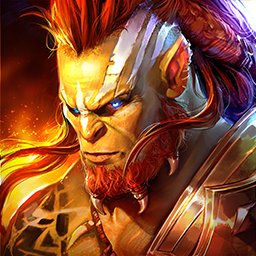 RAID: Shadow Legends
Raccogli 700+ Campioni & Battiti Per La Gloria