10 fantastici giochi PPSSPP per i gamer di oggi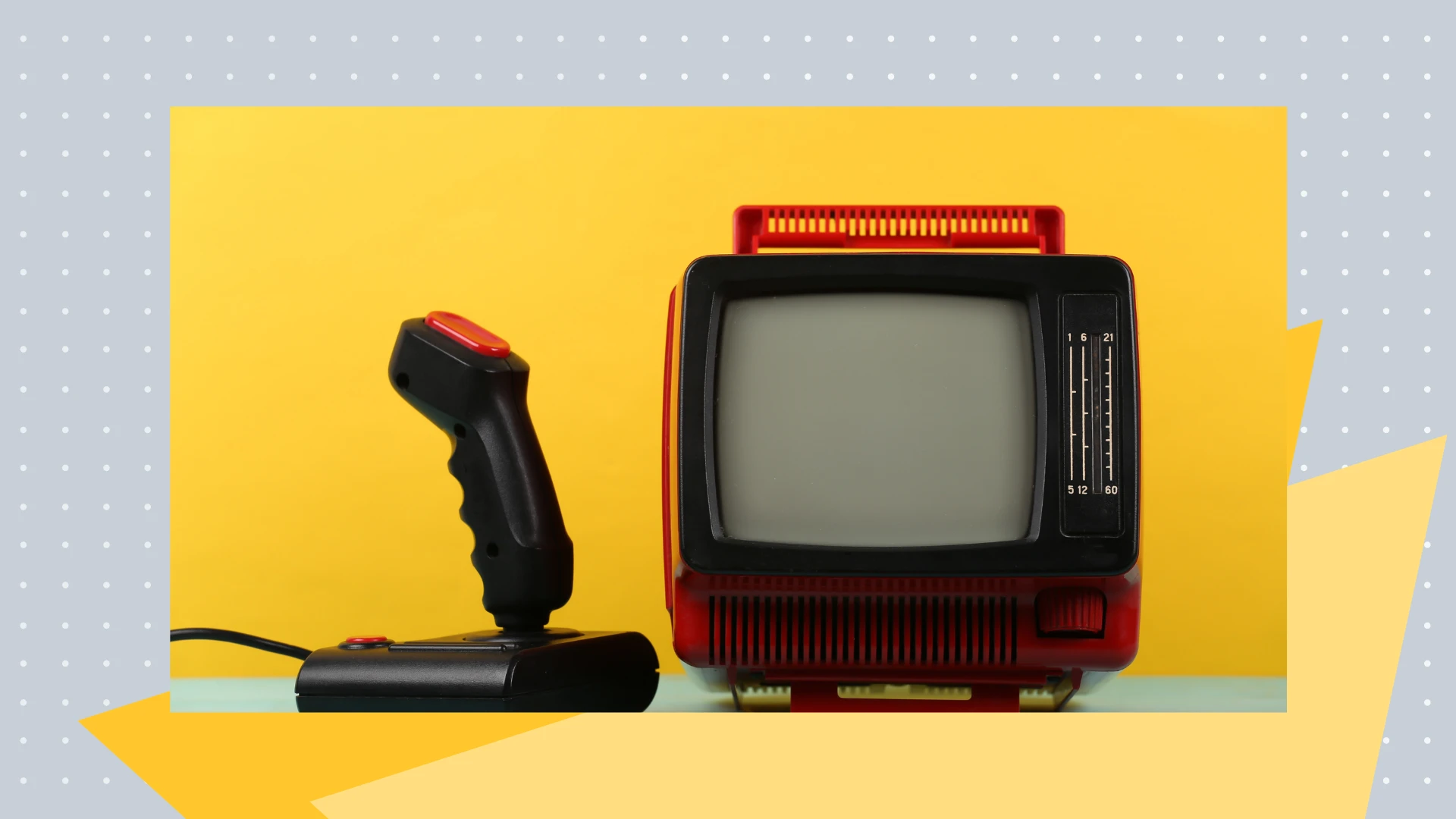 Siamo ormai negli anni '20 del nuovo secolo e la lista dei giochi che hanno fatto la storia non è mai stata così estesa.
L'evoluzione della tecnologia ha consentito di creare titoli sempre più sofisticati ma ha anche "sepolto" molti giochi che non sono più compatibili con i dispositivi e i sistemi operativi più moderni.
Fortunatamente sono giunti in nostro soccorso i giochi PPSSPP che ci hanno consentito di riaprire le porte ai grandi classici dell'intrattenimento.
Continua a leggere per scoprire la nostra lista che unisce la tradizione ai generi di giochi più recenti.

PPSSPP è uno dei migliori emulatori di giochi per PSP. Per chi non lo sapesse, un emulatore è un programma o un'applicazione con cui è possibile utilizzare un titolo su un dispositivo che teoricamente non lo supporta.
Ad esempio, viene spesso utilizzato per fare girare i giochi per cellulare sui PC e viceversa oppure, come in questo caso, i giochi per PSP su altri sistemi operativi.
Con questo emulatore, i giochi PPSSPP possono funzionare su cellulari, PC, laptop, tablet e molto altro. Usarlo è semplicissimo: scarica il programma, avvia il processo di configurazione e divertiti.
Perché usare un emulatore?
Con il passare del tempo, i vecchi sistemi e i loro giochi diventano sempre meno popolari e competitivi. Gli utenti che li amano e che vorrebbero continuare a usarli sono molti ma spesso diventa difficile o persino impossibile.
È in questo caso che gli emulatori corrono in loro aiuto, evitando che i loro titoli preferiti finiscano nell'oblio e riuscendo persino a migliorarli.
Questi sistemi supportano infatti comandi migliori, una risoluzione e una frequenza dei fotogrammi più alte e tempi di caricamento inferiori che riducono notevolmente i "difetti" dovuti all'età di questi imperdibili giochi da scaricare.
Adesso che tutti sappiamo di cosa si tratta, scopriamo insieme quali sono i migliori giochi PPSSPP disponibili sul mercato.
Abbiamo creato una lista di titoli che soddisferà i gusti di tutti i nostri lettori, dagli appassionati di giochi per PC a chi cerca giochi PPSSPP da scaricare gratuitamente sul proprio dispositivo Android.
1. Crisis Core: Final Fantasy VII
Lanciato nel periodo del primo grande ritorno di Final Fantasy VII, Crisis Core è stato uno dei migliori titoli in assoluto per PSP.
Si tratta di un RPG d'azione con elementi di combattimento unici e che ha svelato elementi importati per la trama delle serie. Il protagonista è il SOLDIER Zack Fair e a breve uscirà una versione rinnovata di questo capitolo delle serie, per cui i giocatori potranno confrontare direttamente l'esperienza offerta dai giochi PPSSPP con quella dei titoli moderni.
2. God of War: Ghost of Sparta
Prima di vagare tra i boschi per controllare la sua rabbia, Kratos ha scatenato tutto il suo potere sulla PSP.
Ghost of Sparta mantiene tutte le caratteristiche che hanno decretato il successo della serie originale su PS2, tanto da essere ancora considerato uno dei migliori giochi d'azione usciti su questa piattaforma.
Non potevamo quindi che inserirlo nella nostra lista dei giochi PPSSPP, certi che i nostri lettori apprezzeranno lo spettacolo che è ancora in grado di offrire.
3. Castlevania: The Dracula X Chronicles
Alcuni dei migliori giochi PPSSPP sono nati come remake e questo titolo non fa eccezione.
Questa rivisitazione di Rondo of Blood (che all'epoca venne lanciato sulla storica console Turbo-Grafx 16) farà la felicità di tutti gli appassionati del genere Metroidvanias e include una chicca esclusiva: una versione rinnovata di Symphony of the Night, uno dei giochi più iconici della storia.
4. Kingdom Hearts: Birth by Sleep
Il fascino di Kingdom Hearts potrebbe non essere più quello dell'epoca d'oro, però nessuno può negare quanto fosse divertente.
Birth by Sleep è un titolo RPG d'azione, nonché uno dei migliori giochi PPSSPP dal punto di vista estetico, nel quale i personaggi Disney e di Final Fantasy si mescolano per offrire un'esperienza di gioco unica.
5. Patapon 3
Alcuni giochi PPSSPP hanno delle dimensioni ridotte ma non per questo si rivelano meno divertenti rispetto ai titoli più complessi e Patapon 3 ne è un ottimo esempio.
Rientra nella categoria dei giochi ritmici e consente di mettere alla prova le proprie abilità di stratega e musicista, facendo da apripista per i successivi titoli di questo genere.
Prova a creare l'esercito perfetto, scendi in battaglia e cerca di non ripetere il motivo mentre avanzi.
6. Tekken: Dark Resurrection
I giochi PPSSPP salgono sul ring del torneo "King of Iron Fist" con un fuoriclasse dei titoli da combattimento: Dark Resurrection.
Nasce come espansione del Tekken 5 uscito su PS2 e mantiene gli intrecci elaborati della serie, coniugandoli con un'interfaccia facile da usare.
E se tutto ciò non bastasse, quanti giochi realistici conosci in cui un orso può sfidare un ninja?
7. Valkyria Chronicles II
Passando ad altri tipi di giochi, non potevamo non inserire nella nostra lista Valkyria Chronicles 2, un titolo RPG tattico ispirato a WW2 con l'aggiunta di elementi fantasy.
Con diverse classi e un carro armato da modificare, i giocatori devono fare del loro meglio per sconfiggere il nemico e ridurre le perdite.
Ricorda di non lasciarti ingannare dallo stile anime della grafica: durante le battaglie, l'adrenalina può schizzare alle stelle.
8. Metal Gear Solid: Peace Walker
La serie di Metal Gear Solid è approdata su tutte le console PlayStation e la PSP non poteva certo fare eccezione.
Peace Walker è uno dei giochi PPSSPP che hanno lasciato il segno nella storia dell'intrattenimento digitale, con prestazioni che hanno messo alla prova la piccola console di Sony, e con una trama che ha proseguito la storia di MGS 3 e posto le basi per il quinto capitolo della saga.
9.Persona 3 Portable
Persona 3 è un gioco RPG lanciato su PS2 che ha riscosso un discreto successo, nonostante piccole imperfezioni.
Questo aggiornamento lo ha migliorato ulteriormente, aumentando i comandi per la battaglia pur mantenendo l'equilibrio tra lotta e relazioni sociali.
Se ami i giochi PPSSPP e quelli RPG, difficilmente troverai di meglio.
10. Lumines: Puzzle Fusion
Rimanendo nel mondo delle serie di successo, parliamo di Lumines, un altro dei giochi PPSSPP di genere musicale ad avere riscosso un grande successo.
Funziona in modo simile al Tetris e il suo mix di colonna sonora e colori sgargianti riesce a conquistare i giocatori che provano a sopravvivere o a ottenere un punteggio record.
Domande frequenti
Come si scaricano i giochi PPSSPP?
Prima di scaricare i giochi PPSSPP per Android o per un altro sistema operativo, devi considerare un paio di aspetti. Il primo è che i file dei giochi per emulatore si chiamano ROM.
Il secondo è legato a questioni legali; se un gioco può ancora essere acquistato, devi possederne una copia prima di scaricarlo. Tenuto conto di ciò, basta cercare su Google.
I giochi per PS3 o PSX possono girare su PPSSPP?
No, l'emulatore PPSSPP supporta solo i giochi che sono stati progettati appositamente per la PSP. Un po' come i giochi iOS non funzionano su Android, quelli per PS3 non girano su PPSSPP.
Va inoltre considerato che i titoli per PS3 richiedono prestazioni particolarmente elevate, quindi non funzionerebbero bene su molti dispositivi anche se fossero supportati.
Con i giochi PSX la questione è un po' diversa perché la PSP originale era in grado di leggere dei file modificati della PS1, però l'emulatore PPSSPP non è stato ideato con questa finalità e quindi non supporta questo tipo di titoli.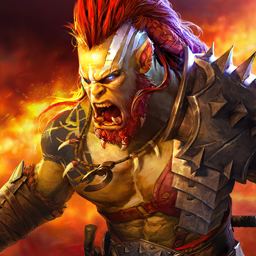 RAID: Shadow Legends
Raccogli 700+ Campioni & Battiti Per La Gloria