Top 10 des jeux PPSSPP modernes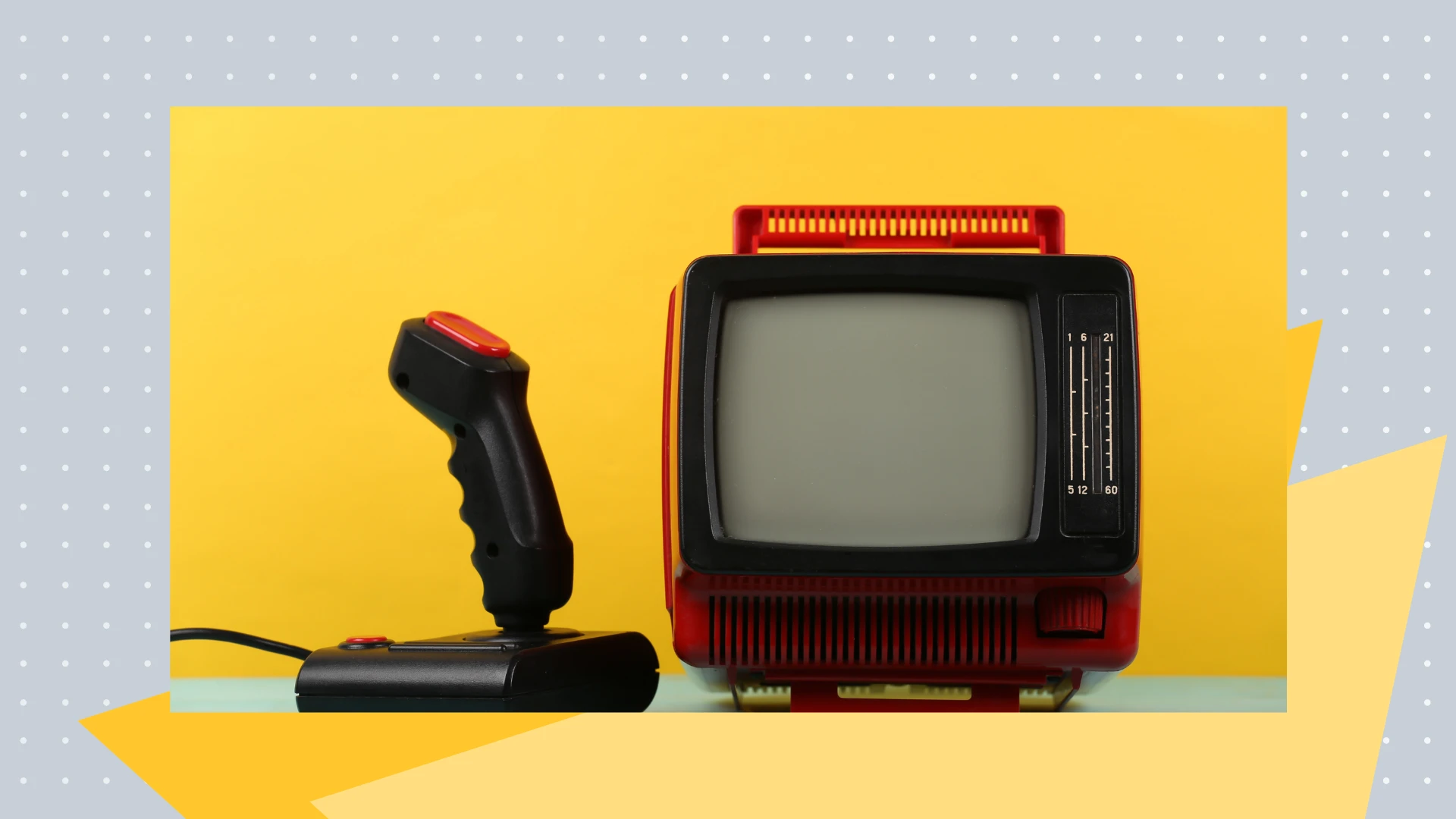 Nous sommes presqu'au milieu des années 2020, et la bibliothèque historique des jeux vidéo est plus fournie que jamais.
Malheureusement, tous les jeux ne fonctionnent pas en mode natif sur les appareils modernes. Au fil du temps, les nouvelles consoles et les nouveaux systèmes d'exploitation rendent les anciens jeux incompatibles avec tout sauf le matériel d'origine.
C'est là que l'émulation intervient, les jeux PPSSPP pouvant offrir un gameplay plutôt classique. Découvre quelques-uns de nos propres titres ci-dessous, pour jouer à différents types de jeux vidéo, des grands classiques aux plus actuels.

Que sont les jeux PPSSPP ?
PPSSPP est un émulateur de système PSP. Pour ceux qui ne le savent pas, un émulateur est un programme ou une application qui peut exécuter les jeux sur des systèmes pour lesquels ils n'ont pas été conçus.
Il peut s'agir de jeux pour mobile sur PC ou vice versa - de vieux jeux sur PC rendus compatibles avec les mobiles. Les jeux pour PPSSPP sont en effet des jeux PSP qui se jouent sur d'autres systèmes.
Avec un émulateur, les jeux PPSSPP peuvent fonctionner tant sur mobile que sur PC, ordinateur portable, tablette et bien plus encore. Il suffit de télécharger le programme, d'exécuter le processus de configuration, et tu es prêt à te plonger dans le jeu.
Pourquoi l'émulateur ?
Au fil du temps, les anciens systèmes et jeux perdent en popularité et tombent en désuétude. Cela rend les titres difficiles ou impossibles à jouer pour de nombreux utilisateurs.
Les émulateurs de jeux nous donnent un moyen de jouer à des jeux autrement perdus, souvent avec des améliorations par rapport aux titres originaux.
Grâce à des manettes plus sophistiquées, des résolutions et des fréquences d'images plus élevées, ainsi que des temps de chargement optimisés, l'émulation est une excellente solution au problème des systèmes vieillissants.
Dans cette optique, nous allons examiner sur cette page les dix meilleurs jeux PPSSPP dont les utilisateurs peuvent profiter aujourd'hui. Que tu sois un joueur PC ou un amateur des jeux PPSSPP Android gratuits, découvre nos meilleurs choix.
1. Crisis Core: Final Fantasy VII
Sorti à l'époque de la première résurgence de Final Fantasy VII, Crisis Core est l'un des meilleurs titres de la PSP.
Après le SOLDIER Zack Fair, ce titre est un RPG avec des éléments de combat uniques qui révèlent une histoire importante pour le jeu principal.
Il va également bénéficier d'une version remasterisée pour les joueurs qui veulent comparer les titres modernes aux jeux PSP.
2. God of War: Ghost of Sparta
Avant de se calmer dans les bois, la rage de Kratos s'est retrouvée sur PSP. Parmi les jeux d'action PPSSPP phares, Ghost of Sparta est remarquablement proche des originaux de la PS2.
L'un des meilleurs jeux à télécharger aujourd'hui, Ghost of Sparta est toujours aussi amusant et offre, comme avant, tout un spectacle.
3. Castlevania: The Dracula X Chronicles
Certains des meilleurs jeux PPSSPP sont des remakes, comme c'est le cas pour cette entrée de Castlevania. Il s'agit d'un remake de Rondo of Blood, qui date à l'origine du Turbo-Grafx 16.
Les fans de Metroidvanias ne peuvent pas manquer ce jeu. Il comprend même une version actualisée de Symphony of the Night, l'un des titres les plus influents de tous les temps.
4. Kingdom Hearts: Birth by Sleep
L'histoire de Kingdom Hearts est peut-être impénétrable aujourd'hui, mais on ne peut nier le plaisir du jeu.
L'un des plus beaux titres PPSSPP, Birth by Sleep est un des jeux d'action qui combine un excellent gameplay avec les personnages de Disney et de Final Fantasy dans un ensemble étonnamment cohérent.
5. Patapon 3
Certains fichiers de téléchargement de jeux PPSSPP sont vraiment légers, mais ils n'en sont pas moins amusants que leurs gros concurrents. Patapon 3 est l'un de ces jeux PPSSPP. C'est un titre rythmique mêlant construction d'armée et prouesses musicales.
Crée l'armée parfaite, envoie-la au combat, et essaie d'éviter de répéter la mélodie partout où tu passes. Un jeu de rythme moderne, Patapon a ouvert la voie à de nombreux autres titres de ce genre de jeux.
6. Tekken: Dark Resurrection
Les jeux PPSSPP voient leur meilleure entrée dans le tournoi du roi à la poigne de fer avec Dark Resurrection.
Développant le Tekken 5 de la PS2, ce titre maintient les racines compliquées de la série, tout en offrant une expérience conviviale des jeux sur PC. De plus, où ailleurs sur la console peut-on voir un ours combattre un ninja ?
7. Valkyria Chronicles II
S'inspirant de la Seconde Guerre mondiale, Valkyria Chronicles 2 est un des jeux réalistes avec des éléments fantastiques.
Avec différentes classes et un tank à modifier, les joueurs font de leur mieux pour vaincre l'ennemi et réduire leurs pertes.
Ne te laisse pas tromper par le style anime, ce jeu peut devenir intense dans les batailles les plus acharnées.
8. Metal Gear Solid: Peace Walker
La série Metal Gear Solid ayant été déclinée sur toutes les consoles PlayStation, la PSP n'a pas été oubliée. Peace Walker poursuit l'histoire de MGS 3 et est l'un des jeux PPSSPP les plus marquants de la série.
Préparant le terrain pour MGS 5 en termes de construction du monde et de mécanismes, Peace Walker a su tirer parti de l'humble PSP.
9.Persona 3 Portable
Le RPG original Persona 3 sur PS2 était bien vu, malgré certaines imperfections apparentes.
Cette mise à jour change tout, en ajoutant des commandes de combat supplémentaires tout en conservant la même répartition entre les combats et l'aspect social. Aux yeux des fans des RPG, c'est un des meilleurs jeux PPSSPP.
10. Lumines: Puzzle Fusion
Lumines, une série qui dure depuis longtemps, est un des jeux musicaux de PPSSPP qui plante ses griffes en profondeur.
Dans le même esprit que Tetris, ce jeu de blocs tombants absorbe par sa musique et ses couleurs, alors que les joueurs tentent de survivre ou d'atteindre un score élevé.
FAQ | Télécharger des jeux PPSSPP sur Android, iOS et console
Comment puis-je télécharger des jeux PPSSPP pour Android ?
Pour télécharger des jeux PPSSPP pour Android ou toute autre plateforme, tu dois savoir deux choses.
Primo, les fichiers de jeu de l'émulateur sont appelés ROMs. Secundo, si un jeu est encore disponible à l'achat, tu dois en posséder une copie avant de le télécharger, afin que tout soit légal. À partir de là, les recherches sur Google peuvent te guider.
Le PPSSPP peut-il exécuter des jeux PS3 ou PSX ?
Non. Les jeux de l'émulateur PPSSPP sont seulement ceux qui ont été construits à partir de zéro pour la PSP.
Tout comme certains jeux iOS qui ne fonctionnent pas sur Android, les jeux PS3 ne marchent pas sur PPSSPP.
Même si PPSSPP avait un support PS3, la nature exigeante des titres PS3 signifie que les jeux ne fonctionneraient pas bien sur de multiples systèmes d'exploitation. Idem pour les jeux PSX.
Cela peut être une surprise car la PSP originale lit bien les fichiers PS1 modifiés. L'émulateur PPSSPP n'est toutefois pas conçu pour cela, et les jeux PPSSPP n'incluent pas les titres PSX dans leur bibliothèque.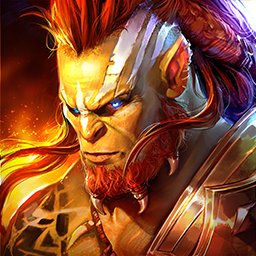 RAID: Shadow Legends
Récupère + de 700 Champions et décroche la gloire