Non-Player Character (NPC)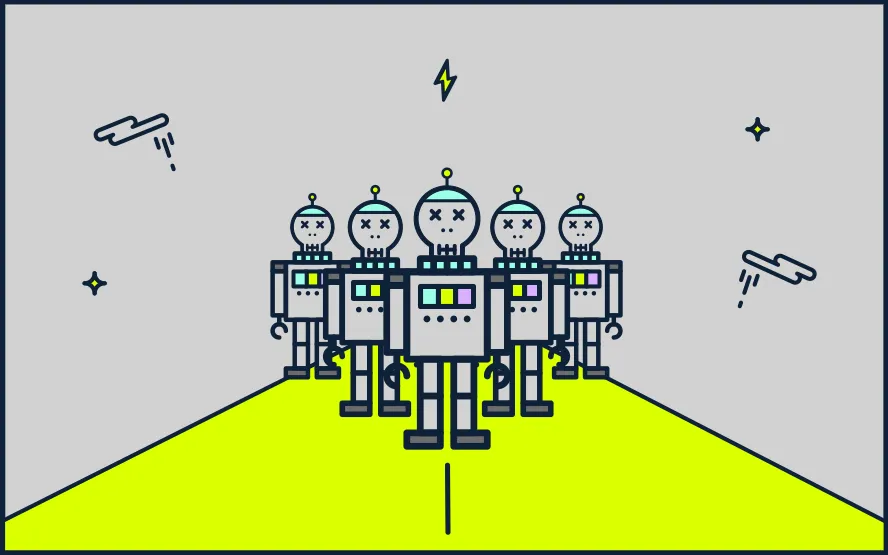 Inizialmente il termine NPC (Non-Player Character) — in italiano PNC (Personaggio Non Giocante) — veniva usato nei giochi di ruolo da tavolo per descrivere un personaggio che, al contrario dei giocatori "attivi", veniva controllato dal gamemaster.

Il significato di NPC varia leggermente nel caso dei personaggi dei videogiochi, dove si intende un personaggio controllato dall'intelligenza artificiale e a cui gli sviluppatori hanno conferito tutta una serie di caratteristiche che contribuiscono a costruire il personaggio e a vivacizzare la trama.
Cos'è un Non-Player Character e come si comporta?
Prima di addentrarci nel vivo della questione, però, è bene conoscere la differenza tra NPC e CPU.
La lista dei termini da gamer da cui non si può prescindere è lunga, ma se vuoi veramente padroneggiare la materia, devi assolutamente conoscere il significato di NPC e CPU. I CPU, ovvero Central Processing Unit, sono personaggi in-game progettati per pensare e comportarsi come gli umani.
Gli NPC invece possono essere sia personaggi principali che secondari, inseriti nel gioco per dare un maggiore senso di profondità agli ambienti open-world. Si trovano spesso nei giochi multiplayer.
Anche con un solo giocatore in carne e ossa, il computer inserisce all'interno del gioco vari CPU, programmati per effettuare mosse dinamiche in base alla "mente" del processore.
Al contrario dei CPU, che sono in grado di prendere decisioni sul momento, gli NPC seguono quasi sempre un copione. Infatti, sono i personaggi controllati da un giocatore umano ad attivare le mosse di un NPC, e questo avviene in base alle proprie azioni o al dialogo.
Tuttavia, in alcuni giochi HTML5 e giochi flash, come gli MMORPG, potresti trovare degli NPC che, svincolati dalla sceneggiatura, si comportano come degli avatar che gli sviluppatori controllano dall'interno.
I dieci migliori Personaggi Non Giocanti di sempre
Sebbene alcuni NPC siano poco più che figure di sfondo, assolutamente sacrificabili, ne esistono molti altri che hanno saputo rubare la scena, diventando, per la comunità di giocatori, delle vere e proprie icone narrative.
Sei curioso di scoprire i dieci migliori NPC che deliziano gli schermi ormai da decenni? Bene! Abbiamo selezionato per te quelli che devi assolutamente conoscere!
1. Cave Johnson (Portal 2)
Cave Johnson è senza dubbio l'NPC più eccentrico del franchise di Portal.
Fondatore della Aperture Science, vittima di un fatale incidente, la dialettica di Johnson è sagace e coinvolgente, con messaggi preregistrati che fanno emergere tutti i lati stravaganti del suo carattere.
Nella versione originale, il personaggio è stato doppiato magistralmente da J.K. Simmons.
2. HK-47 (Star Wars: Knights of the Old Republic)
Droide assassino, HK-47 è uno dei pezzi da novanta della nostra lista. L'abbiamo scelto perché non è una passeggiata gestirlo nel bel mezzo dei combattimenti.
È pur vero che, tra le molte difficoltà di Knights of the Old Republic, è facile abituarsi a HK-47, la cui caratura morale, a tratti comica, rasenta quella di un paramecio!
Per lui, le persone non sono nient'altro che "mucchietti di carne" e lo scontro corpo a corpo è l'unico modo che conosce per risolvere i conflitti.
3. Sans (Undertale)
Undertale è pieno di memorabili NPC. Ma se dovessimo sceglierne uno, sarebbe davvero difficile fare a meno di Sans.
Il simpatico scheletro racchiude tutta la grandezza di questo titolo. Qualche volta, dà l'impressione di essere irrilevante per le sorti del gioco, ma, quando meno te l'aspetti, salta fuori per ricordarti che, in fin dei conti, è solo un gioco.
4. Dogmeat (Fallout)
Tra gli strepitosi NPC di Fallout, Dogmeat è certamente il fiore all'occhiello della serie.
Questo pastore tedesco sarà i tuoi occhi e le tue orecchie nel corso delle tue avventure.
Dogmeat ti segue ovunque come un'ombra, facendoti sentire meno solo nelle terre desolate di Fallout.
5. Cortana (Halo)
Cortana non ha certo bisogno di presentazioni. La sua forza e prodezza l'hanno resa un punto di riferimento all'interno della saga di Halo, che non sarebbe la stessa cosa senza questo straordinario personaggio non giocante.
Rappresenta la voce della ragione e della conoscenza. Insomma, la tua guida.
In passato, NPC come questo sono stati fonte di frustrazione per molti gamer, ma Cortana è diversa ed è una risorsa a cui non si può rinunciare.
6. Elizabeth (BioShock Infinite)
BioShock Infinite è inciampato su vari fronti, ma se c'è una cosa su cui tutti i gamer sono d'accordo, quella è Elizabeth: la compagna di viaggio che tutti desiderano al proprio fianco.
Elizabeth non è mai una peso da sopportare, anzi! La sua flessibilità e la sua caparbietà spesso ti tireranno fuori dai pasticci.
7. Il mercante (Resident Evil 4)
Nelle varie traversate di Resident Evil 4, avrai sicuramente perso il conto di tutte le volte in cui un mercante è comparso sullo schermo per salvarti dagli abitanti del villaggio, dicendoti: «Che cosa vuoi comprare?».
Se sei alla ricerca di armi, aggiornamenti, o mezzi di guarigione, beh, il mercante è l'uomo che fa al caso tuo!
8. "Joker" (Mass Effect Trilogy)
Abbiamo scelto Jeff "Joker" Moreau perché è uno dei migliori NPC che siano mai stati creati, e non solo nella serie di Mass Effect.
Esperto tenente timoniere, non è esagerato dire che Joker sia anni-luce avanti rispetto al resto della flotta aerea di Alliance. Oltre alle sue eccellenti abilità nei cieli, si dà il caso che sia anche un tipo esilarante dalla personalità, per così dire, spumeggiante.
Non a caso, infatti, nella versione originale, la voce di Joker è quella di Seth Green.
9. "Otacon" (Metal Gear Solid)
Hal "Otacon" Emmerich è uno scienziato nerd, ed è diventato uno dei personaggi più famosi del franchise di Metal Gear Solid.
Poco importa se si mostra in tutta la sua fragilità, facendosela addosso, proprio al vostro primo incontro. Otacon mostrerà progressivamente il vero leone che è in lui, spingendosi ben oltre le proprie capacità e superando qualunque aspettativa.
10. Tom Nook (Animal Crossing)
Sebbene sia solo un NPC, Tom Nook è il cane procione più prezioso che incontrerai sul tuo cammino. Nei giochi di Animal Crossing, ricopre un ruolo fondamentale da tutti i punti di vista.
È il proprietario dell'unica Bottega del villaggio ed è il personaggio a cui rivolgersi se hai bisogno di fondi per finanziare le tue spedizioni.
Per i giocatori, Nook (Tanukichi in Giappone) è una specie di angelo custode, perché fa in modo che tutti procedano in modo organico e al ritmo giusto.
Il meme
Nell'autunno del 2018, negli Stati Uniti, il termine NPC è andato per le bocche di tutti, ma questa volta con un'accezione negativa. Su Internet, hanno cominciato a circolare dei meme che dicevano: «Are you an NPC?»
In sostanza, il meme dell'NPC veniva usato per descrivere chiunque fosse incapace di usare la propria testa e più incline a seguire la mandria.
Dare a qualcuno dell'NPC è diventato un vero e proprio insulto. Nel caso dei videogiochi, veniva rivolto a tutti quei gamer non abbastanza risoluti per poter vincere, specialmente in riferimento alle classes D&D, gioco in cui ci si aspetta che i giocatori giochino attivamente.
Come vedi, abbiamo approfondito il significato di NPC, risorsa funzionale alle dinamiche dei più recenti giochi in circolazione e che rende questi mondi virtuali un'esperienza sempre più autentica e travolgente.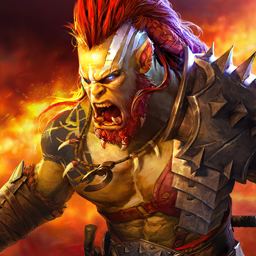 RAID: Shadow Legends
Raccogli 700+ Campioni & Battiti Per La Gloria