I migliori giochi online per Capodanno: come festeggiare in grande stile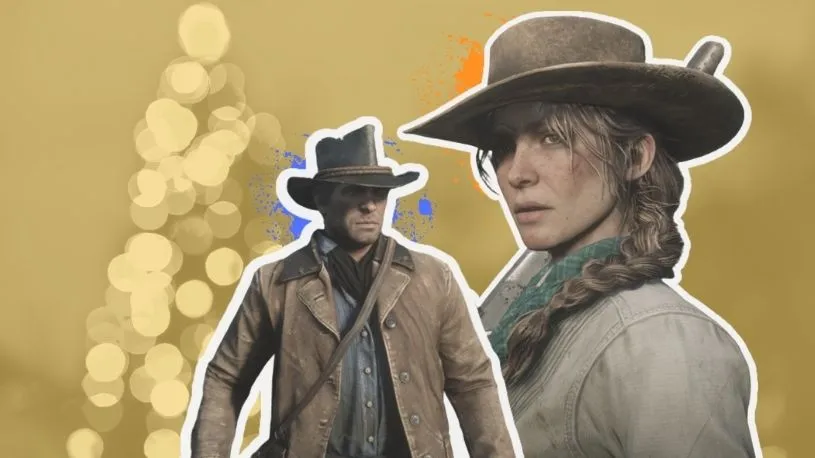 È di nuovo giunto quel periodo in cui sembra che tutti siano alla disperata ricerca di una festa per celebrare l'ultimo giorno dell'anno. Se invece tu sei tra coloro i quali preferiscono trascorrere la notte di San Silvestro da veri gamer, abbiamo in serbo per te la lista dei migliori giochi online per Capodanno.

Abbiamo selezionato appositamente dei titoli perfetti per tutte le situazioni, da una sessione di gioco nella tranquillità di casa a una buona scusa per sfuggire dalle conversazioni noiose di una festa.
La pressione sociale ci spinge spesso a pensare che Capodanno debba essere festeggiato in grande stile, ma la verità è che le persone hanno caratteri diversi e non tutti amano ballare fino all'alba.
Non c'è nulla di male nel trascorrere l'ultima notte dell'anno con una delle migliori forme di intrattenimento sul mercato: il gaming! Che tu lo faccia da solo o in compagnia, giocare è una delle forme più divertenti per dare il benvenuto alla nuova stagione con un sorriso.
Ovviamente, perché ciò accada è necessario scegliere i titoli giusti. Se non vuoi perderti lo scoccare della mezzanotte e i primi secondi del nuovo anno, immergerti totalmente in complicati giochi RPG potrebbe non essere la soluzione migliore.
Se invece per te si tratta di una notte come qualunque altra, l'idea di perdersi in un mondo di meraviglie digitali con i migliori giochi potrebbe essere una scelta allettante.
Quattro dei migliori giochi online per Capodanno
A prescindere dai propri piani, ciò su cui tutti concordiamo è che i giochi online costituiscono un ottimo modo per trascorrere la notte più lunga dell'anno. È per questa ragione che abbiamo deciso di stilare una lista con i quattro migliori giochi online per Capodanno, offrendo soluzioni variegate che includono titoli semplici e complessi e avventure da affrontare individualmente o collaborando con altri giocatori.
Il più coinvolgente dei giochi online per Capodanno: Red Dead Redemption 2
Se desideri un gioco che offra ore e ore di divertimento e che ti intrattenga fino all'alba del nuovo anno, Red Dead Redemption 2 è ciò che fa per te. Il motivo per cui l'abbiamo scelto è legato alla sua caratteristica distintiva: la vastità!
Nonostante Wired lo abbia definito "tanto esteso da diventare quasi noioso," le dimensioni e la profondità di Red Dead Redemption 2 sono impressionanti.
La storia è appassionante, ma ciò che rende davvero unico questo gioco è la sua capacità di coinvolgerti. Come è stato fatto notare su Metacritic, nessun altro titolo è mai riuscito a cogliere così bene il senso del tempo e dello spazio.
Altri lo hanno definito un "gioco monumentale e ricco di dettagli che ricrea in modo innovativo l'atmosfera del selvaggio West". Se sei alla ricerca di qualcosa che ti faccia trascorrere ore e ore immerso in un mondo realistico e animato, Red Dead Redemption 2 è indubbiamente una delle opzioni migliori tra i giochi online per Capodanno, nonché tra i giochi di avventura.
Il migliore tra i giochi online per Capodanno per divertirsi anche da soli: The Sims
Se sei alla ricerca di un gioco per trascorrere la notte da solo, The Sims è la soluzione perfetta per te. La serie prodotta da EA ha venduto oltre 200 milioni di unità dal suo debutto e rimane una delle opzioni preferite dai giocatori che amano immergersi in una vita virtuale.
Ciò che rende un gioco come The Sims 4: Cottage Living adatto a chi vorrebbe trascorrere Capodanno in compagnia pur giocando da solo, è la possibilità di interagire con milioni di giocatori reali di tutto il mondo, senza uscire dalla propria stanza. Si tratta infatti di una buona alternativa ai giochi coop.
Un altro dei vantaggi offerti da questa opzione rispetto agli altri giochi online per Capodanno è la possibilità di approfittare dell'edizione gratuita; The Sims Free Play: Party of the Decade è stato infatti lanciato nel 2021 per celebrare il decimo anniversario e potrebbe dare una svolta divertente alla tua notte di San Silvestro.
Se sei da solo, ma ti piacerebbe passare del tempo insieme ad altre persone, questo è il gioco che fa per te.
Il più semplice tra tutti i giochi online per Capodanno: Bubble Shooter
Se pensi che un gioco debba essere particolarmente complesso per riuscire a coinvolgerti per un'intera serata, ti sbagli; a volte, il modo migliore per distrarsi è scegliere un titolo semplice ma ben progettato, come nel caso dei giochi puzzle, ideali anche per passare il tempo in attesa che abbia inizio una festa.
Lo stesso vale per i giochi Match 3, che consentono di divertirsi senza lasciarsi coinvolgere troppo dall'azione. Se sei tra i fan di questo genere, Bubble Shooter è indubbiamente tra i migliori giochi online per Capodanno. Disponibile sia per PC che mobile, è adatto a tutti per semplicità e divertimento.
L'obiettivo del gioco è semplice: abbina tre o più bolle dello stesso colore per eliminarle dal tabellone. Non lasciarti ingannare dalle apparenze: cercare di piazzare le bolle in modo strategico per non far riempire lo schermo può rivelarsi estremamente coinvolgente.
Nonostante ciò, l'assenza di una trama complessa e di un ritmo rapido lo rendono un gioco perfetto per Capodanno, proprio perché consente di continuare a chiacchierare con gli amici. Se sei in compagnia e non vuoi scollegarti troppo dalla realtà, Bubble Shooter offre la perfetta combinazione tra un gioco divertente e un'attività che non richiede attenzione costante.
Il più divertente tra i giochi online per Capodanno: Echo VR
Passare la notte più lunga dell'anno giocando, non è necessariamente un'attività solitaria. Se tu e i tuoi amici e/o familiari avete deciso di trascorrerla scegliendo uno dei migliori giochi online per Capodanno, il modo migliore per coinvolgere tutti e usare una console come la Nintendo Wii.
Se però il tuo budget ti consente di fare un salto tecnologico, non c'è nulla di meglio che divertirsi sfruttando la realtà virtuale (VR) con titoli multi-giocatore imperdibili. E tra questi, il migliore è indubbiamente Echo VR.
Questo gioco sintetizza in chiave futuristica il calcio e il rugby. I giocatori sono divisi in due squadre e il loro obiettivo è segnare dei goal, ma in modo innovativo: invece di correre, calciare e placcare, dovrai fluttuare in un'arena priva di gravità e lanciare un disco.
Oltre a effettuare passaggi e tiri, potrai approfittare delle funzioni speciali, tra cui potenziamenti e blocchi per aumentare le tue chance di segnare. Se cerchi uno dei più innovativi giochi online per Capodanno, Echo VR è quello che offre la migliore combinazione di adrenalina e interazione.
Arrivederci 2021 e benvenuto 2022!
Speriamo che la nostra lista dei migliori giochi online per Capodanno ti sia piaciuta e ti invitiamo a dare un'occhiata anche a quella dei giochi di natale online. Ci auguriamo che possano aiutarti a scegliere i titoli più divertenti per trascorrere la Vigilia e l'anno intero.
Buon Anno!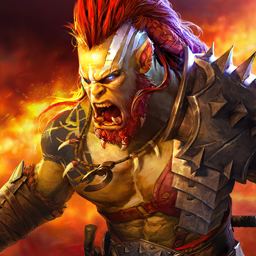 RAID: Shadow Legends
Raccogli 700+ Campioni & Battiti Per La Gloria