I 10 migliori giochi Android del 2021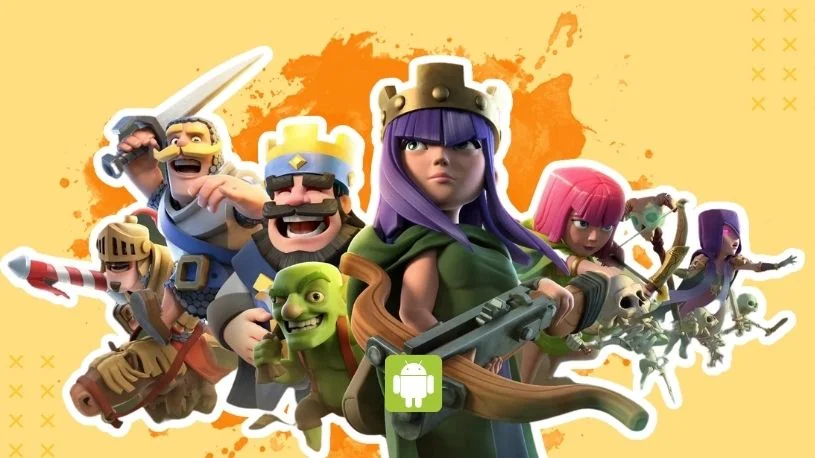 Il 2021 ha confermato la lunga serie di stagioni positive che ormai da tempo segna il grande successo della community di gioco di Android, con l'arrivo di titoli inediti e di aggiornamenti richiesti a gran voce.

Scopriamo insieme quali sono stati i migliori giochi Android del 2021 e che tipo di esperienza videoludica offrono.
Abbiamo stilato una lista che include gli ultimi giochi usciti nel 2021 e alcuni grandi classici che hanno tutte le carte in regola per entrare a pieno titolo tra i dieci migliori disponibili quest'anno.
Si tratta di una collezione pensata per soddisfare le esigenze di tutti i tipi di giocatori, con tanto di giochi RPG, giochi d'azione e app di videogiochi ritmici pensate per sviluppare il senso del ritmo. Diamo quindi inizio al nostro viaggio alla scoperta dei prodotti che hanno conquistato la nostra attenzione nell'ultimo anno.
1. Among Us
Produttore: Innersloth LLC
Data di lancio: 2018
Prezzo: gratis, con la possibilità di effettuare acquisti nell'app
Limiti d'età: a partire dai 10 anni
Nonostante sia uscito nel 2018, Among Us ha conquistato un'enorme popolarità nel corso dei due anni successivi e si è riconfermato come uno dei migliori giochi Android del 2021, a dimostrazione del grande successo riscosso tra i giocatori di tutto il mondo.
Vanta oltre 12,6 milioni di download dal Play Store di Google e continua ad appassionare la community.
Il gioco è parzialmente ispirato al celebre film La cosa e sembrerebbe che il produttore del videogioco abbia intenzione di lanciare un seguito in futuro, Among Us 2, sebbene, al momento, gli sviluppatori si siano concentrati sulla risoluzione dei problemi tecnici riscontrati da alcuni giocatori.
È grazie ai recenti aggiornamenti che questo titolo ha potuto mantenere salda la sua posizione nella lista dei migliori giochi Android del 2021.
L'azione si svolge a bordo di una navicella spaziale in procinto di partire, a bordo della quale un massimo di 15 giocatori dovrà compiere le sue mansioni e indagare sulla minaccia che incombe inesorabile: uno di loro è un impostore che cercherà di ucciderli prima di essere scoperto.
Si tratta di un'idea semplice, ma sviluppata talmente bene da offrire un'esperienza di gioco per cellulare appassionante, in cui i sabotaggi e il velo di mistero costituiscono le chiavi del successo.
Nonostante sia considerato da alcuni il miglior gioco Android del 2021, si tratta di un titolo totalmente gratuito che offre una selezione di acquisti all'interno dell'app, a disposizione di chiunque desideri provarlo a un livello superiore.
2. Crash Bandicoot: On the Run!
Produttore: King
Data di lancio: 2021
Prezzo: gratis, con la possibilità di effettuare acquisti nell'app
Limiti d'età: nessuno
Il protagonista di questa avventura rapida e colorata è una vera e propria leggenda nel mondo del gaming e nel 2021 è finalmente approdato sugli schermi Android. Si tratta del classico gioco a piattaforme, in cui dovrai saltare, girare e compiere acrobazie per avanzare lungo una serie di mappe.
La trama non è particolarmente intrecciata e ruota intorno ad una missione per sventare i piani del malvagio Dr. Neo Cortex. I milioni di download già accumulati da Crash Bandicoot gli consentono di confermarsi a pieno titolo come uno dei migliori Giochi Android del 2021.
Il fatto che rimane fedele alla versione originale e la grafica di altissimo livello lo fanno infatti spiccare nel mare di titoli dello stesso genere disponibili per questo sistema operativo.
All'inizio della partita dovrai scegliere se giocare con Crash o Coco. Dal momento che non potrai controllare la velocità del personaggio de gioco, il tuo compito sarà quello di aiutarlo a evitare le trappole per correre il più a lungo possibile.
Ovviamente non sarebbe un'avventura che si rispetti senza dei nemici pronti a bloccarti: dovrai infatti affrontare un esercito di mutanti prima di vedertela con i potenti boss.
Il gioco è frutto del lavoro dello stesso produttore di Candy Crush Saga, per cui non mancheranno uno stile ben curato e molte occasioni per spendere denaro all'interno dell'app; nonostante ciò, è possibile giocare gratuitamente se si è abbastanza pazienti da attendere l'inizio della partita successiva.
L'inclusione di Crash Bandicoot: On the Run! nella nostra lista dei migliori giochi Android del 2021 è dovuta principalmente al fatto che, sebbene si tratti di una storia semplice, offre un'esperienza coinvolgente ed estremamente divertente.
3. Beatstar
Produttore: Space Ape
Data di lancio: 2021
Prezzo: gratis, con la possibilità di effettuare acquisti nell'app
Limiti d'età: a partire dai 13 anni
Nel 2021 un nuovo titolo si è rivelato essere un altro contentente nelle app ideate per sviluppare il ritmo musicale: stiamo parlando di Beatstar, un gioco recentemente approdato sul Play Store e ispirato a titoli come Guitar Hero, in cui una serie di sequenze musicali scorre lungo lo schermo del tuo dispositivo Android.
La presentazione è di alto livello, ma ciò che rende davvero unico Beatstar è l'incredibile collezione di canzoni ottenute in licenza, con la possibilità di scegliere tra i successi di autori come Lynyrd Skynyrd, Avicii e Doja Cat.
Vengono aggiunti nuovi brani regolarmente, per cui potrai scegliere i tuoi preferiti, divertendoti cercando di seguirne il ritmo. Purtroppo non è possibile utilizzare l'app in modalità offline, ragione per cui non possiamo inserire Beatstar tra i migliori giochi Android del 2021 che non richiedono una connessione.
C'è però da fare attenzione: se salti una nota, la canzone si interromperà. È qui che entra in gioco la monetizzazione dell'app, dal momento che è davvero difficile sbloccare nuove canzoni con i propri progressi, se non si è disposti a pagare.
Al di là dei suoi limiti, l'attrazione suscitata dal gioco fa di questo un titolo che offre un'esperienza di qualità a chiunque ami spulciare il suo catalogo con calma e seguendo il proprio ritmo. È per questa ragione che abbiamo deciso di inserire Beatstar nella lista dei migliori giochi Android del 2021, prevendendo che diventerà uno dei titoli preferiti dagli appassionati di musica.
4. Crossy Road
Produttore: Hipster Whale
Data di lancio: 2014
Prezzo: gratis, con la possibilità di effettuare acquisti nell'app
Limiti d'età: nessuno
Sebbene siano ormai trascorsi alcuni anni dal lancio di questo gioco semplice, ma estremamente divertente, il fatto che sia stato scaricato per quasi cinque milioni di volte gli consente di piazzarsi agilmente nella nostra lista dei migliori titoli per Android del 2021.
La trama è incentrata intorno a un pollo: dovrai aiutarlo ad attraversare la strada, evitando che venga spiaccicato, attaccato o persino che anneghi lungo il percorso.
Gli autori hanno scommesso su uno stile luminoso e ispirato ai cartoni animati per creare un rompicapo divertente e adatto a giocatori di tutte le età, alla ricerca di un prodotto piacevole, ma che non richieda di memorizzare troppe regole o comandi.
Crossy Road è stato descritto come una versione infinita di Frogger, un grande classico dei giochi arcade che ha fatto la sua comparsa all'inizio degli anni '80.
Va ammesso che i giocatori più esigenti potrebbero considerarlo un prodotto eccessivamente semplice e ripetitivo, ma, per molti altri, il fatto di superare un ostacolo difficile come un'autostrada o un fiume offre una sensazione incredibilmente soddisfacente.
Nonostante non sia il genere di gioco appassionante che ti tiene inchiodato al telefono ogni giorno, Crossy Road è una soluzione più che piacevole per trascorrere uno di quei momenti tranquilli in cui rilassarsi con qualcosa di semplice e senza regole complicate.
5. Fortnite
Produttore: Epic Games
Data di lancio: 2018
Prezzo: gratis, con la possibilità di effettuare acquisti nell'app
Limiti d'età: a partire dai 13 anni
Questo titolo non è disponibile sullo Store di Google Play, ma su quello di Epic Game. Rientra nel genere di gioco Battle Royale e negli ultimi anni ha riscosso un successo incredibile tra i giocatori in molti formati diversi.
La versione ideata per il sistema operativo mobile non presenta il livello di perfezione grafica e fluidità offerto dalla versione per PC, ma ciò non gli ha impedito di conquistare una posizione di rilievo tra i migliori giochi Android del 2021 disponibili gratuitamente.
L'idea è che dovrai giocare online contro degli avversari umani e la tua missione avrà inizio da un volo verso la zona di combattimento, sulla quale dovrai lanciarti dal velivolo che ti trasporta.
Nella grande battaglia che seguirà, l'obiettivo sarà quello di essere l'ultimo giocatore a sopravvivere e potrai provarci per conto tuo oppure alleandoti con altri in una squadra da due o quattro giocatori.
Si tratta di un gioco con cui è effettivamente possibile divertirsi gratuitamente, dal momento che il download non prevede alcun costo e che la scelta di acquistare elementi cosmetici come le skin è puramente opzionale.
6. Genshin Impact
Developer: mihoYo Limited
Data di lancio: 2020
Prezzo: gratis, con la possibilità di effettuare acquisti nell'app
Limiti d'età: a partire dai 13 anni
Lanciato nella seconda metà del 2020, Genshin Impact ha riscosso sempre più successo, fino a conquistare un posto tra i migliori giochi Android del 2021. Rientra nell'amatissimo genere dei Giochi d'Azione e, oltre a essere disponibile su Google Play, è scaricabile in versione Windows, PlayStation 4 e iOS.
Genshin Impact viene generalmente considerato un RPG ed è ambientato nel fantastico mondo di Teyvat, nel quale si svolgerà la tua missione: dovrai avventurarti in una serie di scenari diversi, affrontare dei mostri con le abilità di combattimento che possiedi e correre in soccorso di chi avrà bisogno del tuo aiuto.
Il successo riscosso da questo titolo è degno di record, a partire dalla strabiliante cifra di 2 miliardi di dollari guadagnati dal suo produttore dopo appena un anno dal lancio, mentre i download registrati sul Play Store hanno già raggiunto i 2,7 milioni e sono in costante crescita.
La qualità della grafica e della colonna sonora è sorprendente, se si considera che si tratta di un gioco per dispositivi mobili, sebbene alcuni giocatori ne abbiano criticato il modello di monetizzazione.
Tra pregi e difetti, la tentazione di immergersi in un'avventura alla ricerca delle sette divinità e dei segreti che si celano nelle sue terre incantate fanno di questo titolo uno dei migliori giochi Android del 2021 disponibili gratuitamente.
7. Castlevania: Symphony of the Night
Produttore: Konami
Data di lancio: 2020
Prezzo: 2,99 $
Limiti d'età: a partire dai 13 anni
Lanciato sulla console PlayStation nel lontano 1997, questo capitolo della serie Castlevania ha fatto il suo debutto sulla piattaforma Android nel 2020. Si tratta del primo dei titoli menzionati finora a non essere gratuito (2,99 $) e, se per alcuni giocatori il prezzo di acquisto costituirà un buon motivo per scartarlo, altri saranno ben lieti di pagare pur di potersi divertire con un grande classico degli RPG che si è appena convertito in uno dei migliori giochi per mobile del 2021.
Agli appassionati delle serie non sarà sfuggito che questo gioco è stato ideato come sequel di Rondo of Blood, dal momento che l'azione si svolge pochi anni dopo gli eventi narrati in questo capitolo.
Dovrai guidare il vampiro Alucard e batterti contro gli altri demoni che vagano per il castello. Le armi e gli incantesimi a tua disposizione saranno innumerevoli e l'esplorazione del castello è incredibilmente divertente.
Non lasciarti ingannare dalla semplicità della trama: la grafica è fantastica e i nemici che dovrai affrontare saranno così tanti e così diversi tra loro che non esiterai a considerarlo uno dei migliori giochi Android del 2021.
La versione originale non è stata apprezzata da subito, ma ha lentamente conquistato il cuore dei critici, per cui vale davvero la pena dare un'occhiata alla sua nuova variante per Android.
8. Chrono Trigger
Produttore: Square Enix
Data di lancio: 2012 (aggiornato nel 2018)
Prezzo: gratis, con la possibilità di effettuare acquisti nell'app
Limiti d'età: a partire dai 10 anni
Chrono Trigger è un'altro dei grandi classici RPG a essere stato riproposto in versione Android, dopo avere raggiunto il successo nel 1995 su Super Nintendo.
Il primo adattamento risale in realtà al 2012, ma i numerosi bug presenti in questa versione hanno spinto gli autori a pubblicare una nuova app nel 2018, offrendo un'esperienza di gioco decisamente migliore e molto più fluida.
L'azione ruota intorno al protagonista, Crono, che si avventura coraggiosamente in un mondo sconosciuto per salvare l'amica perduta, Marle. Durante la missione dovrai affrontare molti nemici ed esplorare luoghi interessanti che contribuiscono a creare un'atmosfera misteriosa, come il vortice dimensionale e il Santuario perduto.
Il gioco è caratterizzato da una grande varietà di scenari, tanto che lungo il tuo percorso alla ricerca di Marle potresti affrontare i nemici in ben 50 combattimenti diversi.
9. Dragalia Lost
Produttore: Cygames / Nintendo
Data di lancio: 2018
Prezzo: gratis, con la possibilità di effettuare acquisti nell'app
Limiti d'età: a partire dai 13 anni
Se sei alla ricerca di un gioco di ruolo ricco d'azione, in cui gli esseri umani vivono avventure epiche tra torri e castelli, il mondo di Alberia è ciò che fa per te. Fai attenzione ai membri della famiglia reale: possono trasformarsi in draghi e combattere con ferocia.
Il regno è stato sconvolto da una serie di strani eventi e il principe Euden deve dare inizio alla prova di selezione del drago, nonostante i problemi e l'indebolimento dei suoi poteri magici. Il titolo ha ricevuto ottime critiche per lo stile di gioco, la grafica e la colonna sonora coinvolgente che fa da sfondo alle avventure.
In Dragalia Lost è possibile giocare individualmente o allenandosi con altri utenti nella modalità a quattro giocatori. Nonostante sia stato lanciato appena tre anni fa, il titolo vanta un primato essendo il primo gioco per mobile di Nintendo a essere stato sviluppato per i dispositivi Android ancor prima di essere disponibile su console.
La scommessa si è rivelata vincente, con oltre 300.000 giocatori giapponesi registrati già prima del lancio e ricavi per più di 100 milioni di dollari nel primo anno di attività. Non stupisce, quindi, che si sia confermato come uno dei migliori giochi Android del 2021 disponibili gratuitamente.
Se sei un amante dei giochi di strategia, Dragalia Lost potrebbe garantirti ore di divertimento grazie alle diverse tattiche applicabili, dalla creazione di nuove armi alle tecniche di potenziamento del tuo drago.
10. Railroad Ink Challenge
Produttore: Horrible Guild
Data di lancio: 2021
Prezzo: 3,99 $
Limiti d'età: nessuno
Railroad Ink Challenge non è certo una novità per i fan dei giochi da tavolo con dadi e pennarelli, visto che è disponibile sul mercato già dal 2018, ma il suo debutto nel mondo dei dispositivi mobili risale a metà 2021 e, nonostante il poco tempo a disposizione, ha già riscosso un successo tale da divenire rapidamente uno dei migliori giochi Android del 2021.
La tua missione sarà quella di lanciare i dadi per tracciare le linee di comunicazione necessarie a collegare i luoghi sparsi sul tabellone. Potrai quindi espandere la tua rete ferroviaria aggiungendo nuove stazioni e funzioni e collezionando punti lungo il percorso.
Uno dei segreti del successo di quest'app è dato dalla possibilità di giocare da soli oppure sfidare gli altri utenti per scoprire chi è riuscito ad accumulare più punti. Ricorda che in Railroad Ink Challenge i collegamenti incompleti comportano una penalità, a prescindere da quale sia la strategia che stai perseguendo.
Il produttore ha confermato che saranno rese disponibili delle espansioni ispirate alle sezioni della foresta e del deserto del gioco da tavolo originale, con nuovi dadi e regole diverse.
Qual è il miglior gioco Android del 2021 a livello globale?
Se sei alla ricerca del gioco Android più scaricato al mondo, i principali candidati sono tre e possono vantare tutti il superamento della soglia del miliardo di download: Mobile Legends: Big Bang del 2016, Garena Free Fire del 2017 e PUBG Mobile del 2018.
I requisiti relativi al sistema operativo e al dispositivo variano leggermente, il che ha reso molto specifica la nostra lista dei migliori giochi Android del 2021.
I titoli inclusi in questa rassegna sono solo alcuni degli incredibili giochi da scaricare sul tuo dispositivo, ma non dimenticarti di dare un'occhiata anche alla vasta collezione di nostri titoli.
Non ci resta quindi che augurarti un buon divertimento!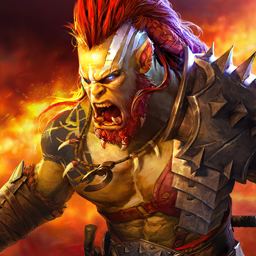 RAID: Shadow Legends
Raccogli 700+ Campioni & Battiti Per La Gloria