Los 10 mejores juegos Android del 2021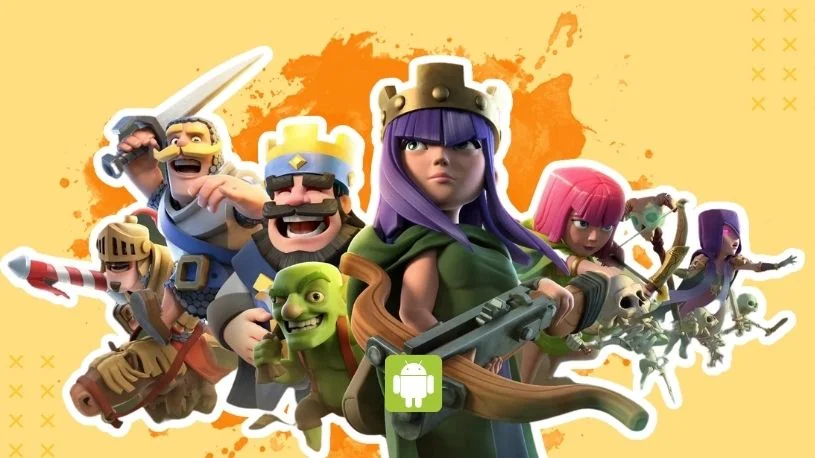 El 2021 ha sido otro año estupendo para la comunidad gamer de juegos Android. Juegos excelentes han salido a la luz, mientras que algunos favoritos de siempre han corregido sus fallas o han recibido las mejoras que tanto necesitaban.

¿Y cuáles son los mejores juegos Android del 2021 y qué tipo de mecánica de juego ofrecen?
A continuación, te presentamos una selección de los mejores títulos nuevos que han conquistado el mercado este año. Estos, junto con algunos clásicos anteriores, componen el top de juegos Android del 2021.
Desde diversos juegos RPG, pasando por los juegos de acción y hasta juegos de ritmo para móviles, hemos recopilado una lista que, en definitiva, tiene algo para el disfrute de cada tipo de aficionado a los mejores juegos para móvil 2021. Descubramos qué juegos han acaparado la atención este último año.
1. Among Us
Desarrollador: Innersloth LLC
Lanzamiento: 2018
Costo: gratis, con transacciones integradas a la aplicación
Restricciones de edad: 10+
Su lanzamiento fue en 2018, pero en 2020 es cuando Among Us adquiere relevancia y ha logrado mantenerse como un sólido favorito de los gamers alrededor del mundo en 2021, al igual que el año anterior.
Ha sido descargado más de 12,6 millones de veces de la Play Store de Google y no parece que su popularidad vaya a disminuir en el futuro cercano.
En parte, el juego se basa en la película de ciencia ficción La Cosa (1982) y se rumorea que podría salir Among Us 2 más adelante. Sin embargo, por ahora los desarrolladores se han dedicado a resolver los temas técnicos que han causado inconvenientes a algunos jugadores.
Varias de estas mejoras han contribuido a que el juego no pierda su lugar en la lista de los mejores juegos Android del 2021 gratis.
Un máximo de 15 jugadores se agrupan en una nave espacial. Uno de los jugadores es un impostor que quiere matar a todos, mientras que el resto son miembros de la tripulación y deben encontrar al impostor, al tiempo que llevan a cabo sus labores habituales.
Una idea sumamente simple que ha sido bien ejecutada. Sin duda ha sabido ofrecer una experiencia completa para móviles, en la que el sabotaje y el secretismo cuentan entre las claves del éxito.
Siendo uno de los mejores juegos Android del 2021, merece la pena explorar este juego gratuito, que además tiene la opción de hacer transacciones integradas a la app para sumar diversión a la experiencia, si quieres mejorarla.
2. Crash Bandicoot: On the Run!
Desarrollador: King
Lanzamiento: 2021
Costo: gratis, con transacciones integradas a la app
Restricciones de edad: Ninguna
El inmensamente popular personaje de videojuegos finalmente ha llegado a las pantallas de Android en 2021, para llevarnos en una aventura veloz y colorida. Fue diseñado como parte del género endless runner para móviles, en el que tienes que saltar, girar y deslizarte para abrirte paso a través de una serie de mapas.
En cuanto a la trama, no tiene realmente una. Más bien, el juego se basa en la idea de que el malvado Dr. Neo Cortex está tramando algo y solo tú puedes detenerlo.
Millones de descargas confirman que Crash Bandicoot es uno de los mejores juegos Android del 2021 gratis.
El hecho de que se mantenga fiel al juego original, más sus gráficos de alto nivel, inmediatamente lo sitúan por encima de otros juegos de endless runner para Android.
Al empezar debes elegir si quieres jugar como Crash o Coco. Dado que no puedes controlar la velocidad del personaje, se trata de ayudarlos a esquivar las trampas y correr tanto como puedas.
En tu camino te toparás con una variedad de mutantes, y si logras correr lo suficiente, te encontrarás con algunos de los jefes superiores.
Siendo del mismo desarrollador que nos dio Candy Crush, puedes contar con su imagen resplandeciente, así como con muchas oportunidades para gastar dinero dentro del juego. A pesar de eso, puedes jugarlo de forma gratuita si tienes la paciencia de esperar al siguiente juego.
Incluimos a Crash Bandicoot: On the Run! en nuestra lista de los mejores juegos Android del 2021 por toda la diversión que ofrece y por su mecánica, que aunque simple, es sumamente entretenido.
3. Beatstar
Desarrollador: Space Ape
Lanzamiento: 2021
Costo: gratis, con transacciones integradas a la app
Restricciones de edad: 13+
Se trata nada menos que del nuevo contrincante en el mercado de los juegos de ritmo que ya está en la Play Store. Beatstar tiene una apariencia similar a juegos como Guitar Hero; una serie de secuencias musicales que se desplazan en tu pantalla de Android para que las marques.
Su presentación es fenomenal y entre sus atributos cuenta con canciones autorizadas de diferentes artistas, incluyendo una amplia variedad de canciones de Lynyrd Skynyrd, Avicii y hasta Doja Cat.
Nuevas canciones son añadidas regularmente, así que es una excelente forma de escuchar tus favoritas al tiempo que tratas de seguir el ritmo. Una desventaja es que no cuenta con modo offline; entonces no podríamos clasificarlo dentro de los mejores juegos para Android del 2021 offline.
Si pierdes una nota, se detiene la pista de la canción y es en ese momento donde entra en juego la monetización; es verdaderamente difícil desbloquear nuevas canciones a medida que progresas, a menos que estés dispuesto a pagar por ello.
No obstante, el atractivo del juego lo hace una buena opción para quien se contente avanzando a través del catálogo a su propio ritmo. Beatstar es, sin duda, unos de los mejores juegos Android del 2021, y con seguridad se convertirá en el favorito de los fanáticos de la música en el futuro cercano.
4. Crossy Road
Desarrollador: Hipster Whale
Lanzamiento: 2014
Costo: gratis, con transacciones integradas a la app
Restricciones de edad: Ninguna
Casi cinco millones de descargas hasta la fecha convierten a este divertido juego en un éxito tremendo. Sin duda, una opción indiscutible que hemos añadido a la lista de los mejores juegos Android del 2021 gratis, a pesar de que ya tiene unos años en el mercado.
El objetivo básico es ayudar a un pollo a que cruce el camino sin ser aplastado, atacado o incluso ahogado en el trayecto.
Los desarrolladores han optado por darle un toque brillante y caricaturesco que harán retozar felizmente a los jugadores de todas las edades en busca de placer sin complicaciones.
Se ha dicho que Crossy Road es como una versión sempiterna del clásico arcade Frogger, que fue publicado a principios de los ochenta.
Probablemente, para algunos jugadores sea demasiado simple y repetitivo, pero no hay que negar que superar un duro obstáculo como un amplio camino o un río es tremendamente satisfactorio.
Aunque quizás no sea un juego para todos los días, es una opción más que aceptable para esos momentos de tranquilidad en los que solo quieres diversión sin inconvenientes ni mecánicas de juego complejas de las que preocuparse.
5. Fortnite
Desarrollador: Epic Games
Lanzamiento: 2018
Costo: gratis, con transacciones integradas a la app.
Restricciones de edad: 13+
Para descargarlo debes dirigirte a la tienda de Epic Game, en lugar de la Play Store de Google. Se trata de un juego para móviles al mejor estilo Battle Royale que ha gozado de inmensa popularidad entre los gamers en diferentes formatos en los últimos años.
Si bien la versión para Android no cuenta con los gráficos nítidos y la acción fluida de la versión para PC, estas quejas no han evitado que se convierta en uno de los mejores juegos Android del 2021.
Es un juego en línea en el que te enfrentas a otros oponentes humanos. Tu misión empieza en un vuelo hacia la zona de combate en el momento que eliges cuando saltar de la nave.
Después de eso, tomas tu lugar en una gran batalla con la misión de ser el último jugador en sobrevivir. Tienes la opción de asumir este reto por tu cuenta o unirte a otros y formar un equipo de dos o cuatro.
No cabe duda que pertenece al top de juegos Android del 2021 que puedes descargar sin costo alguno. Es una buena manera de empezar un juego gratis antes de decidir si quieres comprar elementos cosméticos, como pieles.
6. Genshin Impact
Desarrollador: mihoYo Limited
Lanzamiento: 2020
Costo: gratis, con transacciones integradas a la app.
Restricciones de edad: 13+
Tras su lanzamiento en el segundo semestre del año, Genshin Impact se convirtió en uno de los mejores juegos Android del 2021. Se trata de un juego de acción que salió para Windows, iOS, y PlayStation 4 y simultáneamente se abrió paso hacia la Play Store de Google.
Este RPG se desarrolla en un escenario de fantasía en un mundo conocido como Teyvat. Debes recorrer diversos escenarios, mientras te enfrentas a monstruos con tus habilidades de combate y ayudas a quienes te necesitan.
Tras su lanzamiento, solo en el primer año el extraordinario éxito de este juego le generó 2 mil millones de dólares a su compañía desarrolladora. Los números apuntan a un total de 2,7 millones de descargas de la Play Store y la cifra sigue creciendo.
Los gráficos y la banda sonora son absolutamente impresionantes para ser un juego para móviles. Sin embargo, su modelo de monetización se ha topado con detractores.
Aún así, la idea de embarcarse en la búsqueda de los siete dioses que habitan este mundo y encontrar la respuesta a preguntas trascendentales sigue siendo atractiva y lo convierte en uno de los mejores juegos Android del 2021 gratuitos.
7. Castlevania: Symphony of the Night
Desarrollador: Konami
Lanzamiento: 2020
Costo: 2,99 USD
Restricciones de edad: 13+
Originalmente fue lanzado para PlayStation en 1997 y no fue sino hasta 2020 que la serie Castlevania fue portada en la plataforma Android. El precio de 2,99 USD tal vez desanime a algunos jugadores, pero los fanáticos seguramente pagarán felices con tal de hacerse con la versión para móviles de este clásico RPG.
Para los que han seguido la serie, el juego se ubica luego del título Rondo of Blood y la acción se desarrolla unos años después de los acontecimientos de ese juego.
Asumirás el rol de un vampiro llamado Alucard y debes luchar en contra de los demonios que merodean el castillo. En esta misión tendrás a tu disposición un gran número de armas y hechizos, más la oportunidad de divertirte en grande explorando el castillo.
La amplia variedad de enemigos a los que te enfrentas hacen de esta una experiencia diferente. Sus gráficos no se quedan atrás, contribuyendo a que este juego sea uno de los mejores juegos Android del 2021.
Su versión original tardó un poco en despegar, pero ahora es considerada dentro de los mejores videojuegos de la historia por algunos críticos; una razón más para echarle un vistazo a la versión para Android.
8. Chrono Trigger
Desarrollador: Square Enix
Lanzamiento: 2012 (actualizado en 2018)
Costo: gratis, con transacciones integradas a la app.
Restricciones de edad: 10+
Otro clásico RPG que ha sido lanzado para dispositivos Android, después de que originalmente haya salido en 1995 para la Super Nintendo Entertainment System (SNES).
Inicialmente fue portado a Android en 2012, pero la gran cantidad de bugs de esta versión llevó a los desarrolladores a introducir mejoras a la app en 2018. Es así como ahora podemos disfrutar de una experiencia de juego infinitamente mejorada y mucho más sofisticada.
La trama va así, el héroe de la historia, Crono, se adentra valientemente en un mundo desconocido para rescatar a Marle, su amiga perdida. Este viaje lo enfrenta a diversos enemigos en escenarios interesantes, como las mazmorras Dimensional Vortex y Lost Sanctum.
Todo esto crea dentro del juego mucha más atmósfera.
Podrás desatar hasta 50 batallas diferentes, mientras tratas de sacar lo mejor de cada oponente que se cruza en tu camino para rescatar a Marle.
9. Dragalia Lost
Desarrollador: Cygames / Nintendo
Lanzamiento: 2018
Costo: gratis, con transacciones integradas a la app.
Restricciones de edad: 13+
Este videojuego de rol de acción reúne a humanos y dragones en una aventura épica desarrollada en Alberia. En este interesante título, los miembros de la familia real tienen el poder de transformarse en dragones para ir a la batalla.
Cuando suceden una serie de acontecimientos extraños en el reino, es momento de que el príncipe Euden empiece las pruebas de selección de su dragón, en medio de problemas y un poder mágico que se desvanece.
Los críticos han alabado la mecánica del juego, los gráficos y la excelente banda sonora que acompaña la aventura.
Puedes jugar Dragalia Lost individualmente o conformar un equipo y probar la opción de juego cooperativo para cuatro jugadores.
Se trata del primer juego móvil de Nintendo en ser desarrollado para dispositivos Android sin siquiera existir para consolas.
Desde un principio resultó ser un éxito; más de 300 000 jugadores japoneses se preinscribieron para su lanzamiento y solo en su primer año, recaudó 100 millones de dólares brutos. Está demás decir, que sigue siendo uno de los mejores juegos Android del 2021 que los jugadores pueden descargar gratis.
Si te gusta el desafío que plantean los juegos de estrategia, tal vez quieras evaluar la forma en la que avanzas a través de Dragalia Lost y poner en marcha diferentes tácticas, como la fabricación de armas nuevas y el trabajo para aumentar la potencia de tu dragón.
10. Railroad Ink Challenge
Desarrollador: Horrible Guild
Lanzamiento: 2021
Costo: 3,99 USD
Restricciones de edad: Ninguna
Fue lanzado inicialmente en 2018 como un juego de mesa roll and write. Luego, Railroad Ink Challenge dió el salto a los dispositivos móviles en 2021 y rápidamente, se ganó la reputación de ser uno de los mejores juegos Android del 2021 que podemos disfrutar.
El objetivo del juego es lanzar el dado y luego dibujar las diferentes rutas de transporte que se necesitan para conectar las salidas punteadas en el tablero. Más adelante puedes ampliar tu red de ferrocarril añadiendo nuevas estaciones y otras funciones, mientras vas sumando puntos.
Una de las razones por las que esta aplicación goza de tan buena reputación es que puedes jugar solo o desafiar a otros para ver quién gana más puntos. De cualquier forma, serás penalizado si dejas conexiones abiertas.
La compañía desarrolladora ha confirmado el lanzamiento de las expansiones, basadas en las secciones que se hicieron del bosque y el desierto del juego de mesa original, con nuevas reglas y dados que se suman a la mecánica.
¿Cuál es el número 1 de los mejores juegos Android del 2021 en el mundo?
Si estás buscando el juego Android con la mayor cantidad de descargas, los candidatos principales son Garena Free Fire (2017), PUBG Mobile (2018) y Mobile Legends: Big Bang (2016). Todos estos han sido descargados más de mil millones de veces por jugadores de todo el planeta.
Los requerimientos de cada sistema operativo y dispositivo pueden variar, por lo que nuestra lista de los mejores juegos móviles para Android del 2021 es bastante específica.
Si buscas descargar juegos en tu dispositivo, hemos incluido títulos fantásticos para ti, pero no olvides echarle un vistazo a los nuestros también, y no te pierdas los mejores lanzamientos de juegos en 2021.
¡Qué los disfrutes!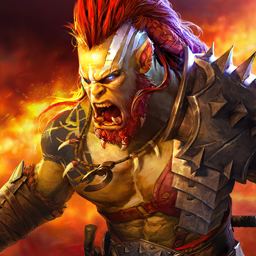 RAID: Shadow Legends
Colecciona 700+ Campeones y lucha por la gloria