Les 15 meilleurs jeux pour PS4 de tous les temps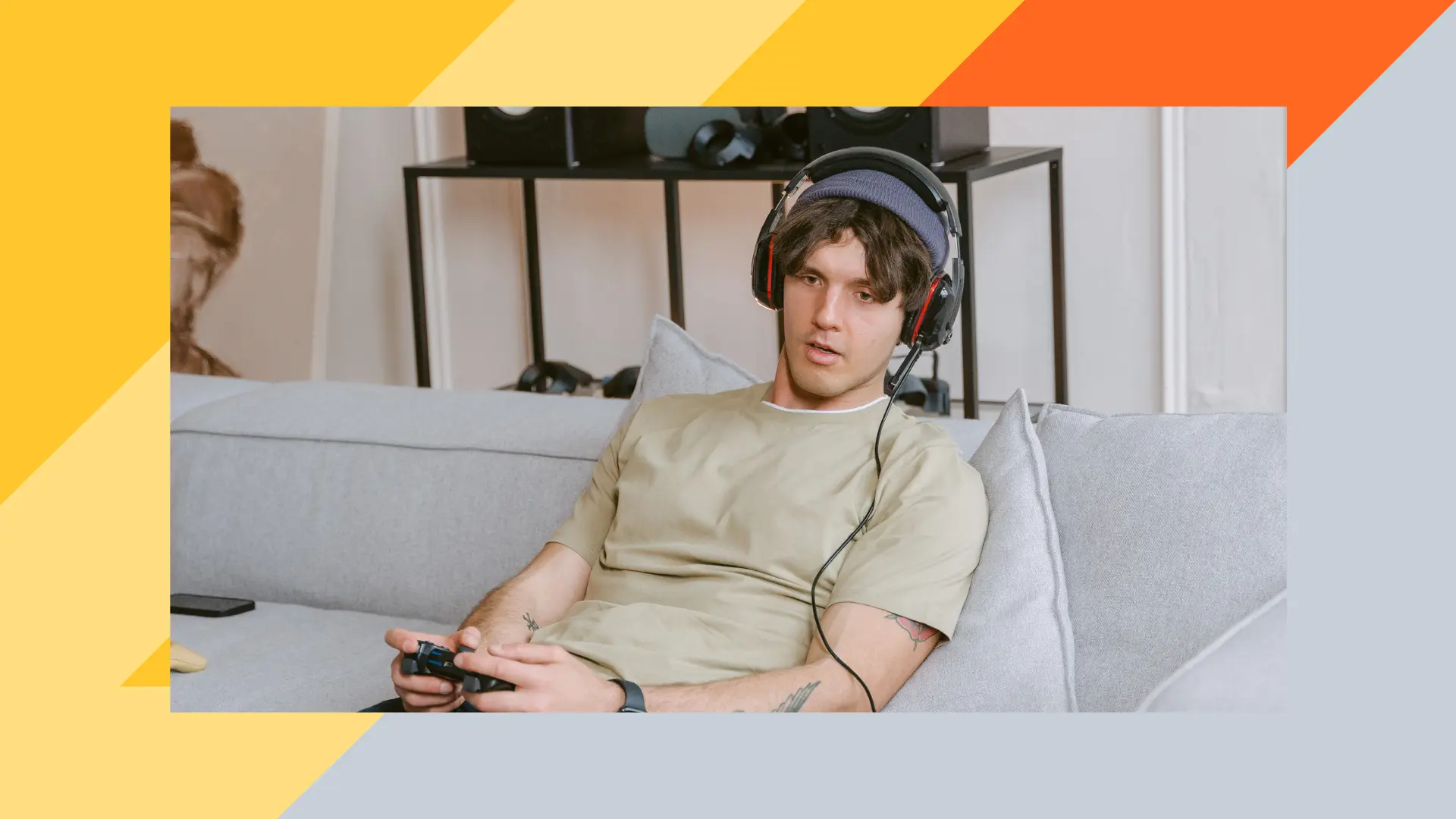 La PS4 reste parmi les plus appréciées de toutes les générations de consoles et ce n'est pas pour rien. Des side-scrollers rétro aux récits avant-gardistes et aux franchises populaires, nous avons de nombreuses options pour toi.
Que ce soit les franchises les plus vendues ou les jeux rétro remastérisés, il y a beaucoup à explorer dans notre sélection des meilleurs jeux pour PlayStation 4.
Les meilleurs jeux pour PS4
Lorsque tu songes aux meilleurs jeux pour PS4, il s'agit probablement des jeux à gros budget et aux grands noms avec une narration axée sur des personnages de jeux mythiques et une musique de jeux vidéo originale digne des Oscars.

Mais il y a aussi une tonne de jeux d'arcade disponibles sur PS4. Si tu veux des jeux gratuits online ou peu coûteux, jette un coup d'œil aux meilleurs jeux pour PS4 ci-dessous.
1. Pac-Man Championship Edition 2
Une version améliorée du meilleur jeu pour PS4 avec de l'action rapide, des visuels fluo, et de nouveaux mécanismes.
2. Street Fighter 30th Anniversary Collection
Les fans de Street Fighter de la première heure doivent l'ajouter à leur top des jeux pour PS4. Il s'agit d'une compilation de 12 titres classiques permettant aux gamers de revivre l'évolution de la série.
3. Saga Metal Slug
Connue pour ses jeux d'arcade, cette anthologie rassemble plusieurs des meilleurs jeux pour PS4 de la franchise, offrant une jouabilité nostalgique, des graphismes en pixel art et de l'action à outrance.
4. Galaga
Les lasers sont prêts pour ce jeu pour PS4 de bataille intergalactique. Tu devras vaincre des envahisseurs extraterrestres, abattre des vaisseaux ennemis et éviter leurs attaques. Un vrai délice rétro.
5. Capcom Arcade Cabinet
Capcom Arcade Cabinet comprend une série de titres classiques, disponibles à l'unité ou en packs, avec certains des meilleurs jeux pour PS4 emblématiques comme 1942, Ghosts 'n Goblins et Strider.
Les meilleures nouveautés sur PS4
Intéressons-nous maintenant à des sorties plus récentes avec notre sélection des meilleurs jeux pour PS4 en 2022 et 2023. Si tu préfères les jeux fantastiques à grande échelle, voici les nouveaux arrivants, disponibles également sur des consoles portables que tu peux découvrir dès maintenant.
1. Elden Ring
Elden Ring est l'un des meilleurs jeux pour PS4 - il a connu un gros succès commercial en 2022 et a remporté le titre de jeu de l'année aux Game Awards 2022. Il regorge de détails et ne te lassera jamais grâce à son monde aux mille détails et ses graphismes sombres et apocalyptiques, parfaits pour les adeptes de The Witcher.
2. Hogwarts Legacy
Les fans de Harry Potter ont été ravis lorsque Hogwarts Legacy est enfin sorti en 2023. Le jeu n'a pas déçu, avec de nombreuses possibilités de personnalisation, un gameplay immersif et des fonctionnalités amusantes tirées des livres. Il est considéré comme le meilleur jeu pour PS4 du moment.
3. God of War Ragnarok
L'univers Marvel se renforce sur grand écran. God of War Ragnarok te fera vivre une histoire incroyable dans une atmosphère mythique. Tu traverseras neuf royaumes magiques et revivras l'épopée de Kratos et Atreus.
4. Inscryption
Inscryption est un jeu de construction de cartes avec un mélange étrange de casse-tête de type escape room et d'horreur psychologique. Bien qu'il soit sorti en 2021, il a gagné en popularité et est devenu un des meilleurs jeux pour PS4 ces derniers mois.
5. Collection Uncharted : Legacy of Thieves Collection
Il s'agit plutôt d'une mise à jour et d'un remastering de la série des meilleurs jeux pour PlayStation 4, offrant deux excellentes aventures de chasse au trésor dans un seul et même package.
Les meilleurs jeux pour PS4 de tous les temps
Les ventes sont sans doute l'indice indiscutable de la popularité d'un jeu. De nombreux titres PS4 dépassent le million d'exemplaires vendus. En revanche, ils se sont écoulés à plus de 10 millions d'exemplaires au cours de leur existence.
1. Grand Theft Auto V
Pilier de la culture pop sorti en 2013, GTA V a rapporté la somme stupéfiante d'un milliard de dollars trois jours après sa sortie, ce qui nous permet de le classer parmi les meilleurs jeux pour PlayStation 4. Le monde ouvert vibrant de GTA V témoigne d'un engagement en faveur du réalisme, de l'attention portée aux détails et de personnages intrigants.
2. Spider-Man de Marvel
Tu t'es toujours imaginé en super-héros, te balançant entre les gratte-ciel et résolvant des crimes ? Il s'avère que tu n'es pas le seul. Spider-Man est l'un des jeux pour PS4 les plus vendus de tous les temps.
3. FIFA 18
FIFA est la longue série des meilleurs jeux pour PS4 basés sur le sport le plus populaire au monde. La série a connu différentes réincarnations au fil des ans. Les gamers adorent ces jeux de foot pour leur gameplay, leurs équipes sous licence et la possibilité de les personnaliser.
4. Red Dead Redemption 2
Red Dead Redemption 2 est un jeu de western épique en monde ouvert qui a eu un succès fou dès sa sortie et fait partie des meilleurs jeux pour PS4 de tous les temps surtout pour sa narration immersive.
5. Call of Duty : Black Ops III
Jeu de tir à la première personne, Black Ops III réussit à faire coup double : non seulement il possède une campagne solo captivante, mais son mode multijoueur est également très amusant et extrêmement populaire.
Avec de nouvelles sorties sur PS4 en permanence, qui sait à quoi ces classements pourraient ressembler d'ici quelques années ? Des jeux de tower defense aux shoot'em ups classiques, la PS4 a de quoi satisfaire tout le monde : la technologie et la conception des jeux évoluent et innovent en permanence, ce qui signifie que le prochain grand succès pourrait toujours être au coin de la rue.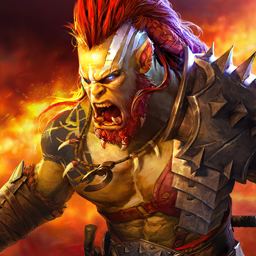 RAID: Shadow Legends
Récupère + de 700 Champions et décroche la gloire