I migliori 15 giochi PS4 di tutti i tempi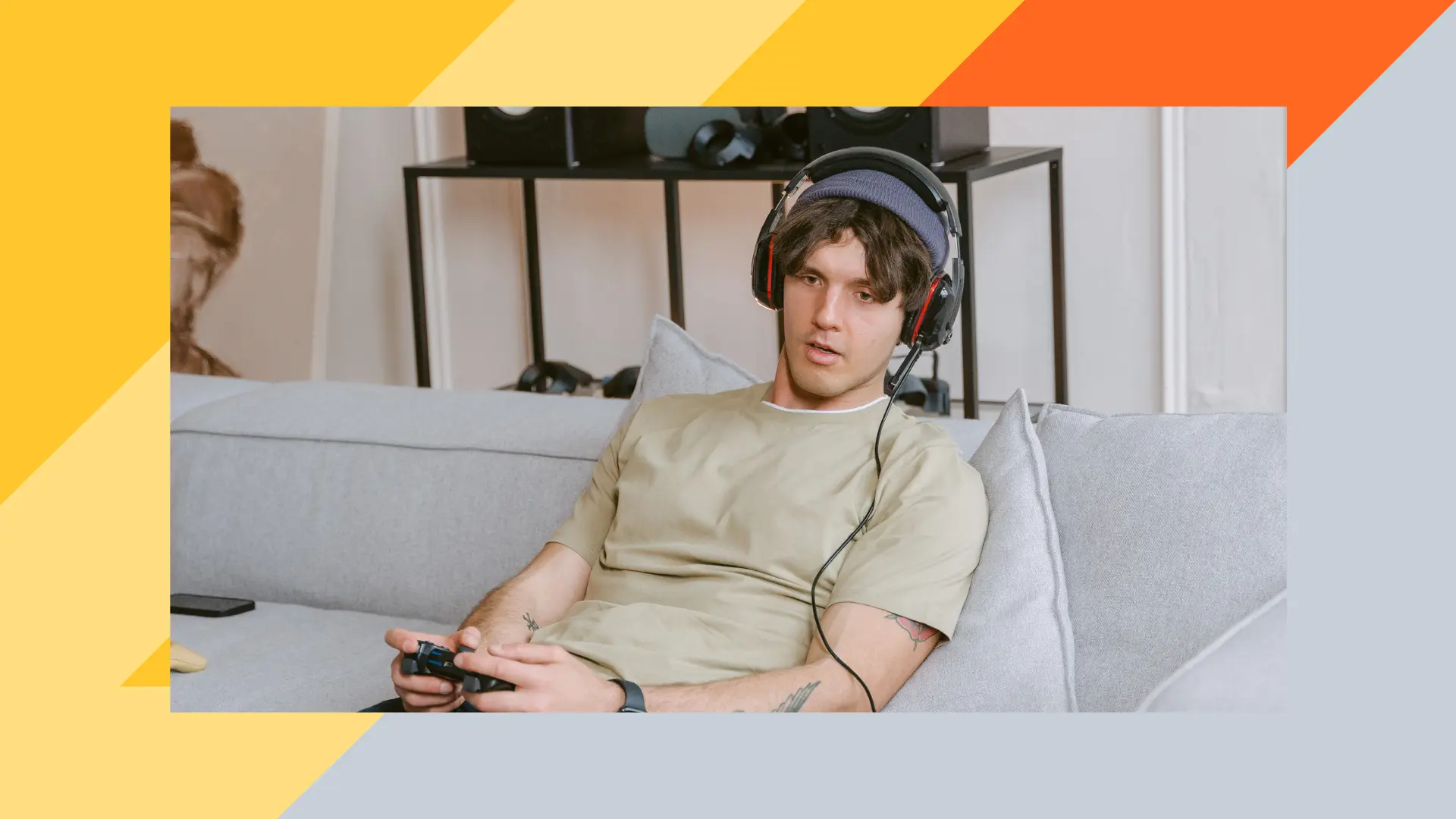 La PS4 è molto apprezzata da tutti e lo è a ben ragione. Dai successi più venduti ai classici nostalgicamente rimasterizzati, ci sono molte opzioni da poter esplorare. Sia che tu preferisca i titoli retro a scorrimento laterale, narrazioni all'avanguardia o release popolari, nel nostro elenco dei migliori giochi PS4 ne troverai per tutti i gusti.
I migliori giochi PS4 retro
Quando si guarda ai migliori giochi PS4, probabilmente si pensa ai grandi nomi, a titoli con budget cospicui come The Last of Us, prodotti con una narrativa guidata dai personaggi e una colonna sonora da brividi.

Su PS4 sono disponibili tantissimi classici arcade per poterti rilassare in tranquillità senza la pressione di un clicker alle calcagna. Se preferisci avventure grafiche dal budget più contenuto o giochi gratuiti online, ti suggeriamo di dare un'occhiata ai seguenti migliori giochi per PS4:
1. Pac-Man Championship Edition 2
Ecco una rivisitazione moderna del Pac-Man classico, con un pizzico di azione frenetica in più, grafica al neon e meccaniche tutte nuove. È il Pac-Man che hai sempre conosciuto, ma con alcuni aggiornamenti che renderanno ancora più coinvolgente il gameplay.
2. Street Fighter 30th Anniversary Collection
I fan di Street Fighter, uno dei giochi PS4 migliori di tutti i tempi, dovranno aggiungere questo titolo alla loro lista dei desideri, una raccolta di 12 classici che celebrano una lunga saga e che consentono ai giocatori di rivivere l'evoluzione della serie.
3. Metal Slug Anthology
La serie Metal Slug è nota per la sua azione arcade "corri e spara" e questa antologia riunisce diversi titoli del franchise, offrendo un gameplay sparatutto nostalgico, immagini pixel art e un'azione senza limiti.
4. Galaga
Per questo classico gioco di battaglia intergalattico troverai laser pronti all'uso. In quest'avventura grafica, che si rivela uno dei migliori giochi PS4, dovrai combattere ondate di invasori alieni, abbattere navi nemiche ed evitare i loro attacchi. Un'assoluta delizia retro.
5. Capcom Arcade Cabinet
Di tutti i migliori giochi PS4, non sai quale classico retro scegliere? Capcom Arcade Cabinet include una gamma di classici arcade della storia di Capcom acquistabili come giochi singoli o pacchetti e titoli iconici, come 1942, Ghosts 'n Goblins e Strider.
I migliori nuovi giochi PS4
Ma ora riportiamo le lancette in avanti e andiamo a vedere le nostre scelte dei migliori giochi PS4 2022 e 2023. I videogame di nuova generazione sono molto diffusi tra i giocatori, soprattutto quelli in cui è stato investito parecchio denaro e a cui hanno lavorato nutriti team di produzione. Se preferisci un gameplay fantastico, ecco per te una lista dei giochi PS4 migliori con cui passarti il tempo.
1. Elden Ring
Uno dei giochi PS4 migliori nonché tra i più venduti, Elden Ring, ha vinto il premio come Gioco dell'Anno ai Game Awards 2022, stesso anno del lancio, ed è stato un successo immediato. Si presenta ricco di dettagli e offre un ottimo tasso di rigiocabilità, in quanto c'è tanto da fare durante una partita. Con il contributo del colosso del genere fantasy, George R. R. Martin, Elden Ring presenta una dettagliata costruzione dello scenario di gioco, con una grafica oscura e apocalittica perfetta per i fan di The Witcher.
2. Hogwarts Legacy
Quando quest'anno c'è stato il rilascio ufficiale di Hogwarts Legacy, i suoi fan sono letteralmente esplosi di gioia. Questo titolo, fra i migliori giochi PS4 2023, consente agli utenti di sfruttare diverse modalità di personalizzazione, offrendo un gameplay coinvolgente, nonché molte funzionalità divertenti tratte dai libri di Harry Potter.
3. God of War Ragnarok
L'universo Marvel continua a rafforzarsi sempre più sul grande schermo e ciò si riflette nel mondo videoludico con il lancio nel 2022 dell'attesissimo God of War Ragnarok. Viaggerai attraverso nove regni magici, rivivendo l'epico viaggio compiuto da Kratos e Atreus: assisterai a un'intensa narrazione visiva, immersa in un'atmosfera mitica. Indubbiamente, uno dei migliori giochi PS4 del nostro elenco.
4. Inscryption
Inscryption è un deck-building, ma con una marcia in più: una misteriosa miscela di enigmi in stile escape room e horror psicologico. Sebbene sia stato lanciato nel 2021, nei mesi scorsi ha guadagnato terreno dopo il suo rilascio su PS4.
5. Uncharted: Legacy of Thieves Collection
Non si tratta di un nuovo lancio vero e proprio, quanto piuttosto di qualcosa di poco più di un aggiornamento e riconfezionamento, ma pensiamo comunque che Uncharted: Legacy of Thieves Collection, meriti una menzione tra i giochi PS4 migliori, in quanto offre due eccellenti avventure di caccia al tesoro in un unico pacchetto.
I migliori giochi PS4 di tutti i tempi
Uno dei migliori indicatori della popolarità di un gioco, sono ovviamente le sue vendite. Molti dei migliori giochi PS4 superano la soglia del milione in termini di ricavati; i titoli di maggior successo hanno venduto oltre 10 milioni di copie nel corso della loro esistenza. Dato che, nello sviluppo di un videogioco, ci sono in ballo budget multimilionari, le case di produzione devono avere un riscontro in termini di investimento. I giochi PS4 migliori della nostra lista, hanno ampiamente dimostrato come tali investimenti abbiano superato le aspettative.
1. Grand Theft Auto V
Lanciato nel 2013, Grand Theft Auto V ha incassato l'incredibile cifra di 1 miliardo di dollari nei primi tre giorni dalla data del suo rilascio, diventando in breve tempo uno dei migliori giochi PS4 in circolazione. Il gameplay frenetico e il roaming gratuito hanno reso GTA un pilastro della cultura pop. Il mondo aperto di Grand Theft Auto dimostra quanto gli sviluppatori abbiano investito per creare dettagli e personaggi sempre più realistici.
2. Marvel's Spider-Man
Hai sempre sognato di essere un supereroe che si lancia da un grattacielo all'altro, per lottare contro il crimine? Pare che non tu sia l'unico! Spider-Man è uno dei giochi PS4 migliori a tema supereroi, oltre ad essere il più venduto di tutti i tempi e uno dei più ricercati per PS4.
3. FIFA 18
La lunga serie FIFA è il gioco PS4 di sport più popolare e ha funzionato incredibilmente bene nel corso degli anni, con diverse versioni proposte. I giocatori adorano i giochi FIFA per il gameplay di calcio, le squadre e la possibilità di personalizzare il proprio team.
4. Red Dead Redemption 2
Dall'altro lato della barricata, rispetto ai giochi FIFA, abbiamo Red Dead Redemption 2, un epico gioco western open-world in cui l'utente può impersonare il pistolero Arthur Morgan. Questo titolo si è rivelato un successo fin dal primo giorno ed è entrato nella lista dei migliori giochi PS4 di sempre, per il suo mondo incredibilmente dettagliato ed espansivo e la sua narrazione coinvolgente.
5. Call of Duty: Black Ops III
Uno sparatutto in prima persona che offre il terzo capitolo di Black Ops ha un doppio risvolto positivo: non solo presenta una campagna "singolo giocatore" avvincente, ma la modalità multigiocatore è ancora più divertente e popolare.
Con l'immissione continua di nuovi titoli nel mercato per PS4, chissà quanto sarà lungo questo nostro elenco dei giochi PS4 migliori tra qualche anno. Dai giochi TD ai classici sparatutto, di migliori giochi PS4 ce n'è per tutti i gusti. L'aspetto che più ci piace del settore gaming è che la tecnologia e il design sono sempre in costante evoluzione e innovazione, il che significa che il prossimo grande successo potrebbe essere proprio dietro l'angolo.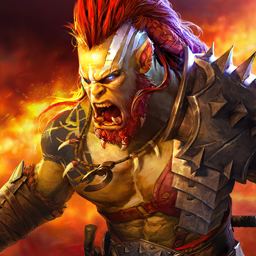 RAID: Shadow Legends
Raccogli 700+ Campioni & Battiti Per La Gloria