Guida per gamer ai migliori nomi per MMO

Ma poi... che cos'è un nome? Il miglior generatore di nomi MMO
Quando si deve scegliere un nome per un personaggio di un MMORPG, a volte bisogna spremersi un po' le meningi. Che tu ci creda o no, non è sempre facile trovare dei bei nomi per i personaggi, e soprattutto nomi che siano adatti al gioco a cui stai giocando. Un generatore di nomi per RPG ti consente di scegliere tra diverse categorie di nomi, tra cui nomi MMORPG maschili e femminili.


SU PC E CELLULARE
Se stai cercando nomi per personaggi MMORPG femminili, eccone alcuni davvero carini che potresti provare!
Faelwen, Gaerwn, Genevieve, Amoniel, Haela, Waneta, Bethan, Alexandrea, Skylla, Bathilda, Jonna.
Per quanto riguarda, invece, nomi MMORPG maschili, non mancano le opzioni, tra cui:
Dreng, Kikosi, Boman, Vehiron, Sakata, Ansgar, Rilien, Rhovanion, Thandraug, Eola e Lothar.
Come succede sempre, però, i nomi che ti sembreranno più belli sono quelli che leggerai mentre uccidi draghi, mostri, demoni e altri nemici. C'è da dire che alcuni dei nomi in cui ti imbatterai possono essere francamente incivili e persino volgari. Ma questa è la natura della bestia. Per esempio, per una guerriera agguerrita c'è Nolga, o Bloodguard, o anche Ironutz. Che dire di Salty Bullzack? Senza contare i nomi Lussuria di Loki, Ira di Wotan e Croneys di Hodor.
Nomi MMO divertenti
Ovviamente, non tutti i nomi MMO devono avere un suono arcaico, nobile o di origine latina. Ci sono molti nomi divertenti per personaggi MMORPG e un generatore di nickname può aiutarti a trovarli. Se però ti serve maggiore ispirazione, ti può essere d'aiuto questo esempio di nome di personaggio femminile di World of Warcraft chiamato Amoodybish, di un robot chiamato Mr. Gundum o uno stregone detto Harrydotter.
Altri esempi di nomi MMO buffi sono Hotchick69, Frostitute o Minchin & Munchkin. Online si vedono, poi, moltissimi nomi strani come BritneyFears o Wtbfood, Frostwolf, un mago chiamato BenAfflock e un druido chiamato Pawesome. Un grande nome da nano è Schiacciabrufoli o Strizzapalle. Un bel nome composto, invece, è Jedi-Legolas o Vader-Baggins.
Come scegliere il nome di un personaggio MMO?
Esistono decine di modi per scegliere un nome. Potrebbe essere un nome che hai già sentito in precedenza e che vuoi che diventi tuo. Altre volte, invece, potresti preferire un nome MMO che susciti risate, in funzione dell'aspetto esteriore del personaggio, della razza, della classe o delle sue specifiche. Magari anche la tradizione del gioco può essere un altro ottimo modo per scegliere i tuoi nomi MMO.
I nomi basati sulla storia del gioco sono particolarmente popolari nei giochi MMO. Un ottimo modo di assegnare un nome è attingere dalle guide ai vari giochi e dai libri. I giochi come Dungeons and Dragons sono una grande fonte di nomi per MMORPG e un generatore di nomi D&D può fornire ispirazione ai più indecisi. Quale che sia il nome scelto, assicurati che i nomi MMO e i nomi per i personaggi di MMORPG abbiano un significato e scatenino tra gli altri giocatori la reazioni desiderata!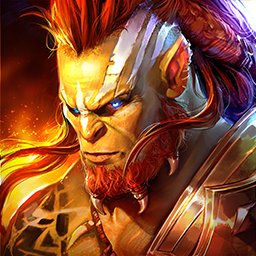 Raid: Shadow Legends
Raccogli 400+ Campioni & Battiti Per La Gloria