Guía del jugador para nombres para MMO guays
¿;Qué tiene un nombre? El generador de nombres para MMO definitivo
A la hora de buscar nombres para personajes de MMORPG, a veces tienes que rascarte un poco la cabeza. Lo creas o no, no siempre es fácil encontrar nombres para personajes y sobre todo que sean apropiados para los juegos a los que estás jugando. Un generador de nombres de rol dispone de varias categorías de nombres de entre las que puedes elegir, incluyendo nombres para juegos MMORPG masculinos y femeninos. ¡Pero si estás buscando nombres para MMORPG de personajes femeninos, puede que quieras probar algunas de estas monadas!

Faelwen, Gaerwn, Genevieve, Amoniel, Haela, Waneta, Bethan, Alexandrea, Skylla, Bathilda, Jonna. Para la sección de nombres para MMORPG, hay un montón de nombres disponibles para personajes masculinos, incluyendo esta gran selección:
Dreng, Kikosi, Boman, Vehiron, Sakata, Ansgar, Rilien, Rhovanion, Thandraug, Eola y Lothar.
Aunque está claro que los mejores nombres que vas a ver son los que te encuentras mientras estás matando dragones, monstruos, demonios y otros combatientes enemigos. Algunos de los nombres con los que te vas a topar pueden ser francamente bárbaros o incluso vulgares. Pero esa es la naturaleza de la bestia. Como por ejemplo, Nolga para una endurecida guerrera femenina o Bloodguard o tal vez incluso Ironutz. ¿;Qué te parece Salty Bullzack como nombre? Otros nombres para MMO interesantes incluyen Lujuria de Loki, Ira de Wotan y Croneys de Hodor.
Nombres para MMO graciosos
Por supuesto, no todos los nombres para MMO tienen que sonar arcaicos, nobles o de origen latín. Hay un montón de nombres graciosos para personajes de MMORPG y un generador de nicks puede ayudarte a encontrarlos. Pero si necesitas más inspiración, puede ayudarte este ejemplo de nombre de un personaje femenino de World of Warcraft llamado Amoodybish, un robot llamado Mr. Gundum o un brujo llamado Harrydotter. Otros ejemplos de nombres para MMO graciosos son hotchick69, Frostitute o Minchin & Munchkin. Hay un montón de nombres raros por ahí como BritneyFears o Wtbfood, Frostwolf o un brujo llamado BenAfflock, puede que incluso un druida llamado Pawesome. Un gran nombre enano es RompeEspinillas o AplastaPelotas. Un gran nombre mixto es Jedi-Legolas o Vader-Baggins.
¿;Cómo eliges el nombre de tu personaje en un MMO?
Hay decenas de formas de elegir un nombre. A veces es un nombre que has oído antes y quieres hacerlo tuyo. En otras ocasiones querrás expresar humor en los nombres para MMO, en función de la apariencia del personaje de juego, la raza, la clase o las especificaciones. Es posible que quieras considerar la tradición del juego como otra gran forma de generar tus nombres para MMO.
Los nombres basados en el trasfondo son especialmente populares en los juegos MMO. Una gran manera de generar nombres es sacándolos de guías de juegos y libros. Los juegos como Dungeons and Dragons son una gran fuente de nombres para MMORPG y un generador de nombres D&D puede inspirarte. ¡Elijas lo que elijas, asegúrate de que tus nombres para MMO y tus nombres para personajes de MMORPG tienen algún tipo de significado y provocan las reacciones que buscas en los demás jugadores!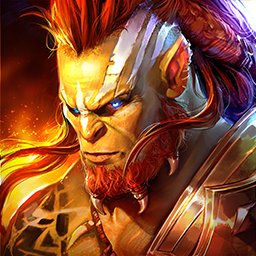 RAID: Shadow Legends
Colecciona 700+ Campeones y lucha por la gloria