I migliori 20 giochi gestionali da provare subito!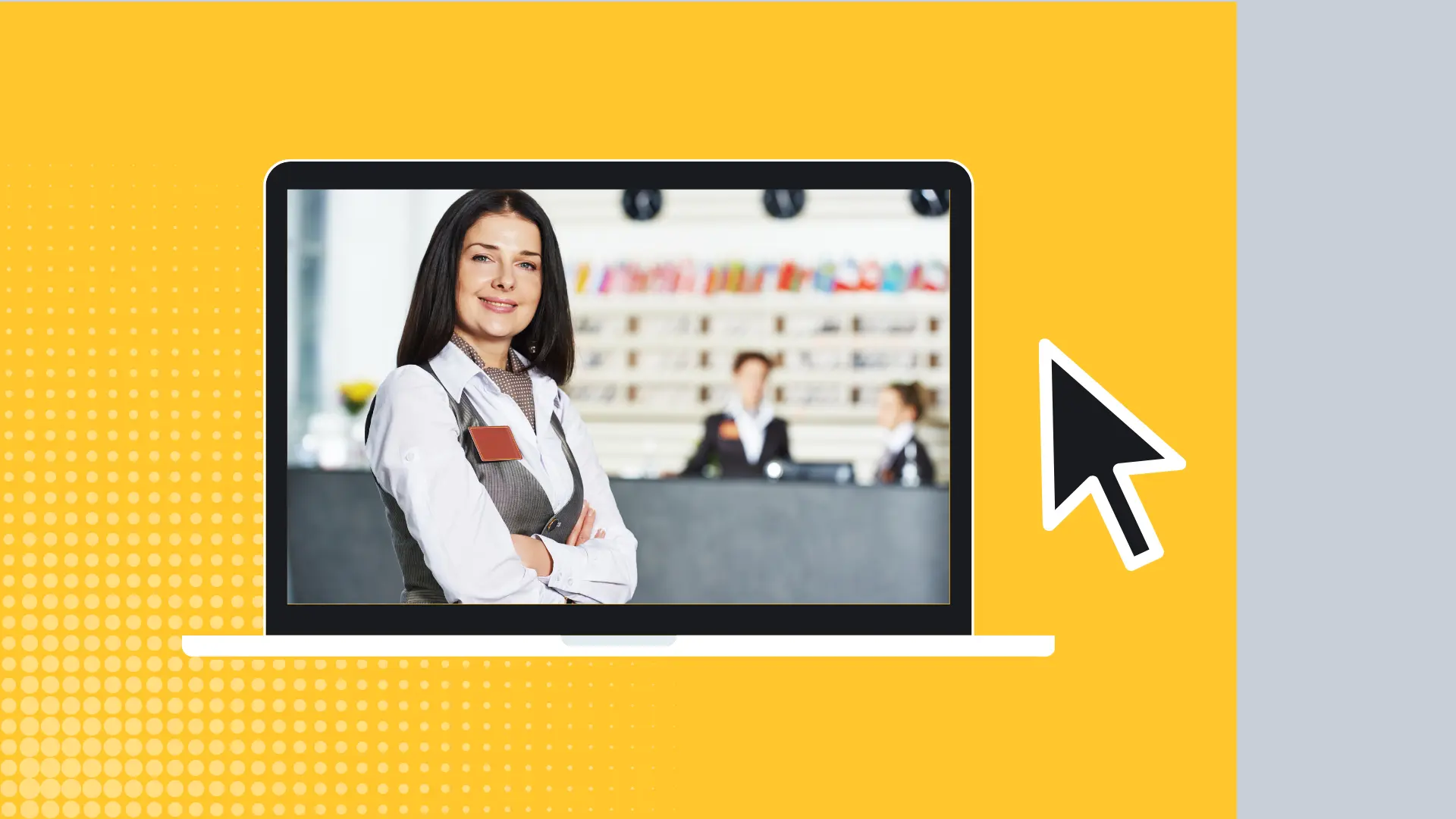 Pensi di saper amministrare il tempo in modo eccellente? Sai individuare subito le priorità e ti piacerebbe avere una squadra ai tuoi ordini? Se la risposta è sì, i giochi gestionali online sono perfetti per te. Abbiamo selezionato 20 dei migliori titoli sul mercato per mettere alla prova le tue abilità logiche, la tua capacità di agire rapidamente e le tue doti da stratega. Se accetti la nostra sfida, continua a leggere per scoprire i giochi gestionali che abbiamo scelto.

I 20 migliori giochi gestionali
Quali sono i giochi gestionali più divertenti per PC, mobile e console? È una domanda che ci viene posta spesso ma a cui è difficile dare una risposta univoca, perché le opzioni a nostra disposizione sono davvero molte. Nonostante la serie The Sims abbia fatto la storia di questo genere, con titoli che sono diventati un vero e proprio cult tra i giochi gestionali gratis e a pagamento, oggi esistono molte valide alternative; ne abbiamo scelto 20 e, per analizzarle meglio, le abbiamo suddivise in quattro categorie diverse. Scopriamo subito quali sono.
Giochi gestionali ispirati agli hotel
Se ti è già capitato di vivere un'esperienza poco soddisfacente in un albergo, questi giochi gestionali ti offrono la possibilità unica di dimostrare che tu, in quanto gestore, potresti cavartela molto meglio. Dovrai aprire e amministrare uno o più hotel, occupandoti del personale, della manutenzione, del cibo e persino dell'intrattenimento degli ospiti. Se non vedi l'ora di provare, scegli uno dei 5 fantastici titoli che abbiamo selezionato:
Hilton Garden Inn: Ultimate Team Play: questo titolo è l'esempio perfetto di quanto possano essere realistici i giochi gestionali, dal momento che è stato utilizzato per la formazione del personale della celebre catena Hilton.
Ski Resort Tycoon: chi ha detto che i giochi di hotel devono essere ambientati sempre in paradisi tropicali? Indossa gli stivali da neve e prova a costruire e gestire un resort sciistico.
Hotel Empire Tycoon: questo è il titolo perfetto per chiunque cerchi un gioco di gestione alberghiera leggero e che non richieda ore e ore di attenzione.
Hotel Magnate: in questo gioco sei tu a decidere che tipo di hotel costruire, con moltissime opzioni diverse che vanno dal motel al resort di lusso.
Bed and Breakfast 2: se non vuoi avere la responsabilità di gestire grandi hotel con centinaia di stanze, metti alla prova le tue abilità, amministrando un piccolo B&B.
Giochi gestionali online con prove a tempo
Proseguiamo la nostra lista dei migliori giochi gestionali parlando di titoli in cui dovrai raggiungere degli obiettivi avendo a disposizione un tempo limitato. Ciò significa che dovrai pianificare tutto alla perfezione per assicurarti che i vari sistemi siano perfettamente sincronizzati. Diamo quindi un'occhiata alle nostre cinque opzioni gratuite e a pagamento.
Heart's Medicine: Hospital Heat: se c'è un luogo in cui il tempo è importante, è l'ospedale, in cui dovrai amministrare con saggezza la struttura e dimostrare di avere le qualità di vero capo.
Airport Madness 3D: pensi di avere le carte in regola per cimentarti in uno dei lavori più stressanti al mondo? Se la risposta è sì, indossa i panni di un controllore di volo e punta al successo.
Jojo's Fashion Show: World Tour: organizzare una sfilata di moda internazionale non sembra un'impresa particolarmente difficile, ma spesso l'apparenza inganna; riuscirai a tenere il ritmo quando avrai solo pochi minuti per cambiare il look degli indossatori?
Farm Frenzy: se ami la natura e i giochi gestionali sono la tua passione, questo titolo fa per te; alleva cinque animali diversi, prenditi cura del raccolto e vendi nove prodotti senza superare i limiti di tempo di questo gioco dal ritmo frenetico.
Elvenar: prendi il controllo di questo classico dei giochi fantasy, in cui dovrai costruire un impero e sconfiggere i temibili nemici, prima che scada il tempo a disposizione.
Giochi gestionali basati sulle risorse
Anche se questa categoria include alcuni giochi gestionali gratis, dovrai dimostrare di saper amministrare molto bene il denaro e le risorse: trova, produci e distribuisci un gran numero di elementi diversi, che vanno dal cibo ai castelli. Ecco i nostri cinque titoli preferiti:
Minecraft: è indubbiamente uno dei giochi gestionali più famosi in assoluto e offre due modalità, una con risorse limitate e un'altra libera, che consentono al giocatore di esprimere la propria creatività.
Factorio: costruisci fabbriche dalla complessità crescente, per creare e gestire risorse di vario tipo.
Dyson Sphere Program: questo gioco riprende l'idea alla base del precedente, ma la catapulta nello spazio, dove dovrai gestire risorse intergalattiche.
Planet Crafter: rimaniamo nello spazio con un titolo in cui dovrai usare con saggezza gli elementi a tua disposizione per trasformare un pianeta ostile in un luogo ricco d'ossigeno e adatto alla vita umana.
Age of Empires II: è il secondo capitolo di una serie dal successo strepitoso, in cui i giochi di castelli si fondono con quelli di gestione delle risorse.
Giochi gestionali sportivi
Quasi tutti amano lo sport, alcuni lo praticano e altri lo guardano, ma sono pochissimi coloro i quali possono permettersi di gestire una squadra. Se hai sempre sognato di guidare un team di atleti verso la vittoria, sfidando grandi campioni, questi giochi gestionali sportivi potrebbero fare al caso tuo:
Motorsport Manager: impugna il volante e divertiti a gestire tutti gli aspetti di una squadra di Formula 1.
Cricket Captain: se anche tu hai una passione sconfinata per il cricket, afferra la mazza e scendi in campo in uno dei migliori giochi gestionali dedicati a questo sport.
Baseball Highlights 2045: non è certo il titolo più realistico che puoi trovare tra quelli ispirati al baseball, ma le sue partite da 10 minuti costituiscono il passatempo ideale per una pausa rilassante.
Soccer Manager 2023: gestisci ogni aspetto di una squadra di calcio, dalla selezione di nuovi talenti, all'amministrazione dei compensi e dei trasferimenti.
Tennis Elbow Manager 2: ti consideri un asso del tennis? Gestisci fino a nove giocatori curando le loro carriere, con tanto di sponsor.
Cosa sono esattamente i giochi gestionali?
I giochi gestionali sono titoli per console, dispositivi mobili e giochi per PC, in cui hai il pieno controllo dell'ecosistema che, nella maggioranza dei casi, puoi addirittura creare da zero. Nonostante non sia sempre un elemento centrale in questo genere, la funzione della costruzione è estremamente popolare, perché offre la possibilità unica di sentirsi come una divinità che crea e guida mondi infiniti.
Ci teniamo a specificare che con "costruzione" non ci riferiamo solo agli edifici, ma alla creazione più in generale. Ad esempio, puoi formare squadre di calcio o persino fondare imperi finanziari; non è quindi necessario limitarsi a mattoni e cemento, dal momento che ciò che caratterizza i giochi gestionali è la libertà di esprimere appieno la propria creatività.
Quanti tipi di giochi gestionali online esistono?
Come abbiamo visto, le categorie sono talmente tante che, limitarsi a distinguere tra giochi gestionali gratis e a pagamento, sarebbe molto riduttivo. Tra i sottogeneri più popolari meritano una menzione speciale i titoli in cui devi costruire e amministrare delle città, come nel caso dell'oramai famosissimo The Sims.
Nella categoria sportiva spiccano invece i giochi in cui devi indossare gli scarpini da calcio e metterti alla guida di una squadra per puntare alla vittoria; questo tipo di titoli fonde spesso sport, amministrazione finanziaria e missioni a tempo.
Si possono usare i giochi gestionali per migliorare le proprie abilità?
Oltre a costituire un passatempo divertente, i giochi gestionali offrono un vantaggio che viene spesso sottovalutato: questo tipo di titoli può essere utilizzato per affinare e allenare delle abilità, che possono rivelarsi particolarmente utili nella vita reale. Ad esempio, alcuni di questi giochi, richiedono di amministrare sistemi in cui produzione, importazione ed esportazione, sono determinati da limiti di tempo. Usandoli regolarmente, si può quindi migliorare la propria capacità di pianificazione, organizzazione e analisi.
Se siamo riusciti a solleticare la tua curiosità, scegli uno dei titoli citati nella nostra lista dei migliori giochi gestionali e inizia subito a divertirti!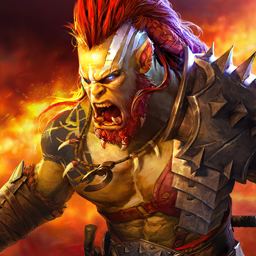 RAID: Shadow Legends
Raccogli 700+ Campioni & Battiti Per La Gloria