Tout ce que tu dois savoir sur les marchés noirs dans les MMO

L'avènement d'Internet a intensifié toutes les failles de sécurité et les menaces liées aux technologies de l'information. De nos jours, les annonces de nouvelles menaces, de piratage d'émissions de télé, de banques ou même d'institutions gouvernementales sont monnaie courante. Et ce serait une erreur de penser que les jeux en ligne font exception.

Un groupe marginal a en effet trouvé une vocation dans l'exploitation des jeux en ligne. Le phénomène est apparu il y a longtemps et est surtout présent dans les MMORPG. Depuis les plus beaux jours des jeux vidéo comme RuneScape, des individus, voire des entreprises, ont trouvé des moyens de gagner de l'argent grâce à l'économie du jeu, et parfois grâce aux autres joueurs, comme dans le marché noir WoW (World of Warcraft).
A l'image des MMO dont ils dépendent, les marchés noirs dans ces jeux ne cessent d'innover, d'évoluer et de s'adapter.
Les débuts des marchés noirs dans les jeux MMO
L'expression « marché noir du jeu » a toujours une connotation négative. On a peine à imaginer que les participants soient moraux ou dignes de confiance. Mais cette perception n'est pas tout à fait exacte. Pour comprendre ce point, il faut remonter aux origines du phénomène des marchés noirs dans les jeux.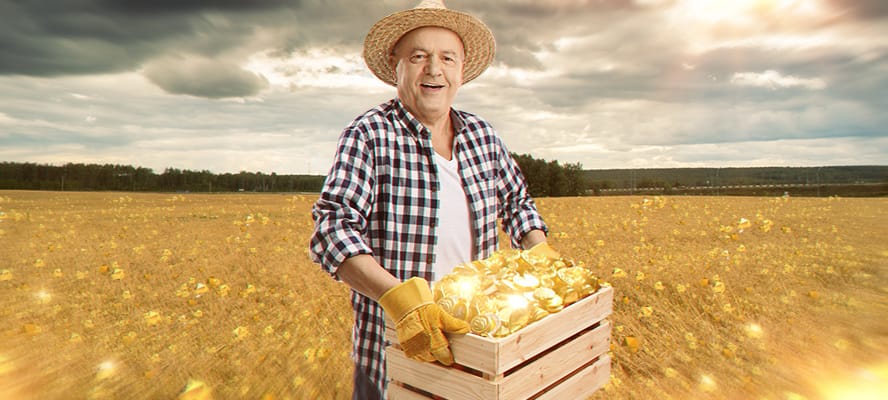 Nous n'arriverions pas à identifier le tout premier joueur qui a remarqué que d'autres joueurs étaient prêts à dépenser de l'argent réel pour acheter un objet. Une chose est sûre : ce n'est pas passé inaperçu.
Avec la popularité des MMORPG et l'augmentation de leur audience, un besoin est apparu : obtenir des objets rares sans investir beaucoup de temps. Peut-être que l'absence de micro-transactions ou de surveillance constante ont contribué à ce que l'argent du monde réel devienne une partie du système d'échange.
Quoi qu'il en soit, l'or ou toute autre monnaie utilisée dans le jeu est devenue une marchandise, achetable sur un marché MMO, qui est souvent en fait le marché noir du jeu, comme par exemple le marché noir WoW.
Le gold farming
Le concept est simple : les joueurs qui souhaitaient vendre de l'or sur les marchés noirs du jeu devaient fournir de grandes quantités. En 2003, par exemple, un million de pièces d'or RuneScape 2 s'échangait contre 5 à 8 USD.
Les vendeurs devaient trouver des moyens ingénieux pour obtenir des millions de pièces d'or le plus rapidement possible. Ils ont donc commencé à identifier des ressources relativement difficiles à obtenir. Ils ont ensuite programmé des scripts pour créer des comptes automatisés collectant le plus grand nombre possible de ces ressources.
Dans les premiers marchés MMO, où il n'y avait parfois aucune limite à la quantité de ressources qu'on pouvait transporter, c'était une bonne solution. Ce procédé reste très rentable dans de nombreux MMO. Le phénomène est devenu si courant que les développeurs ont dû commencer à avertir leurs joueurs des dangers liés à l'achat d'or auprès de gold farmers sur les marchés noirs du jeu.
Pour de nombreux gold farmers, c'était un moyen facile de gagner de l'argent. On pouvait donc s'attendre à ce qu'ils trouvent rapidement des alternatives plus simples et lucratives, même si ces dernières étaient illégales et parfois directement nuisibles au jeu. Passage donc à l'hameçonnage.
L'hameçonnage
Pourquoi gaspiller des heures à exploiter des ressources ou à programmer des milliers de robots, quand il suffit de pirater les comptes d'autres joueurs et voler leurs ressources ? C'est la logique qu'ont adoptée certains opérateurs et entreprises des marchés noirs sans scrupules. C'est la même logique qui a donné à ces places de marché leur mauvaise réputation.
Dès 2005, certains sites web ont proposé aux joueurs de les aider à développer leur compte de jeu. Les joueurs n'avaient qu'à donner leurs identifiants. Sans surprise, les personnes qui donnaient leur nom d'utilisateur et leur mot de passe se faisaient voler leur compte. Les comptes volés étaient ensuite revendus ou vidés de leurs ressources, elles-mêmes vendues sur les marchés noirs des jeux comme le marché noir WoW.

Ce type de piratage est le plus populaire, mais aussi le plus facile à éviter. Aussi, ne donne pas tes données de connexion à qui que ce soit sur Internet. N'utilise pas non plus de logiciel tiers non certifié par les développeurs du jeu. Ces logiciels pourraient bien augmenter tes ressources, mais rien ne les empêche de voler tes données de connexion au moment opportun.
Hack 'n' Slash
L'hameçonnage n'est pas le seul outil à la disposition des pirates informatiques dans les marchés noirs des MMO. Certains choisissent des méthodes plus directes ou plus radicales. Parfois, le moyen le plus simple d'obtenir des millions de pièces d'or à vendre pour de l'argent réel est tout simplement de les créer.
Certains joueurs ont trouvé le moyen de générer les ressources les plus rares du jeu en manipulant leur code. Dans certains cas, il s'agit de la création de fortunes, mais parfois ils peuvent générer des objets rares ou même des maisons dans le jeu. C'est ce qu'a raconté MANFRED, un hacker spécialisé dans les MMO, lors de la conférence DEF-CON de juillet 2017.
Le pirate a expliqué certaines méthodes relativement simples qu'il utilisait pour atteindre ses objectifs douteux. Par exemple, dans Ultima Online, MANFRED a réalisé qu'il pouvait voler les maisons des joueurs. Il a ensuite commencé à vendre ces maisons sur eBay pour 2 000 dollars en moyenne. Pendant plus de 20 ans, il a réussi à amasser une petite fortune en exploitant des failles dans le code de certains MMO très populaires.
Les marchés noirs de MMO les plus populaires
World of Warcraft
WoW est loin d'être le premier MMO à souffrir d'une économie parallèle. Mais c'est un des jeux en ligne les plus populaires de tous les temps. Pas étonnant donc que le marché noir du jeu ait également reçu sa part d'attention médiatique.
Tu te souviens peut-être des documentaires sur les entreprises chinoises qui pillaient les serveurs de WoW juste pour récupérer de l'or et le vendre sur le marché noir WoW ? Il suffit d'aller sur Google ou YouTube et de rechercher « gold farming dans WoW» pour comprendre l'ampleur du problème. Ce qui est plus surprenant, cependant, c'est que cette pratique n'est pas limitée aux joueurs ou aux entreprises. On a même contraint des prisonniers à jouer contre leur gré, parfois dans des conditions inhumaines.
Counter Strike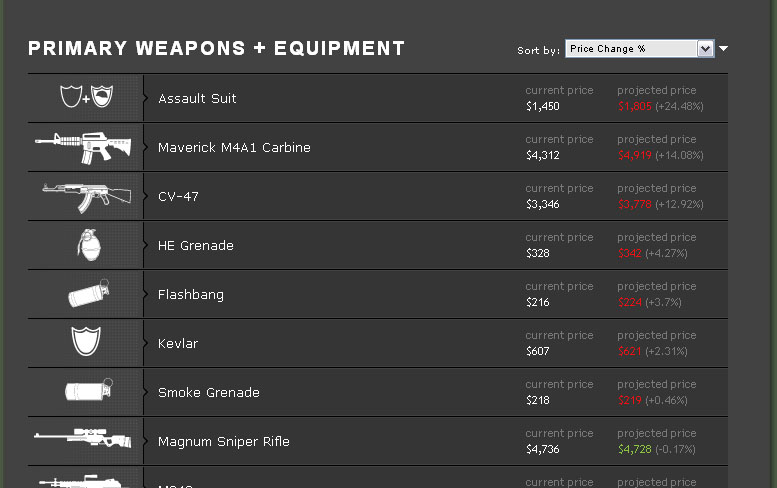 Counter Strike n'est pas un MMO au sens classique du terme, mais son économie parallèle est l'une des plus importantes jamais créées pour un jeu en ligne. Le marché noir de ce jeu est beaucoup plus agressif que celui des autres jeux en ligne, avec une politique du « tout est permis ». Tu peux y trouver des paris sur les matchs, des ventes d'équipements personnalisés, et même des casinos en ligne totalement illégaux.
Le développeur Valve tente de lutter contre ce phénomène en punissant les personnes prises en flagrant délit sur les marchés noirs du jeu. Malheureusement, cette stratégie n'a pas toujours fonctionné. Dans une certaine mesure, l'industrie parallèle et le marché noir du jeu Counter Strike: Global Offensive ont contribué à stimuler la popularité du jeu et l'argent qu'il rapporte. Certains ont même reproché aux développeurs eux-mêmes de laisser faire.
Entropia Universe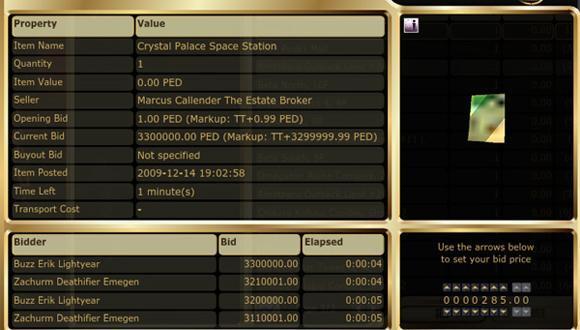 Ce MMO se situe à l'autre bout de l'échiquier des marchés noirs. Pour tenter d'empêcher son apparition, les développeurs du jeu ont créé un marché interne en introduisant leur propre système de conversion monétaire. Les joueurs peuvent investir de l'argent réel pour faire évoluer leurs personnages et leurs compte, pour ensuite vendre des objets dans le jeu et convertir leur « or » (appelé PED) en dollars américains. Tout cela s'est déroulé sur une place de marché MMO entièrement contrôlée. Ce concept de marché MMO est très créatif et depuis la sortie du jeu en 2003, son modèle semble assez solide.
Mais cette convertibilité intégrée sous la forme d'une place de marché MMO a rendu les comptes d'Entropia Universe, et surtout ceux des joueurs actifs sur ce marché MMO, très attrayants pour les hackers. Surtout quand on sait que le jeu est entré dans le Livre Guinness des records après la vente d'une station spatiale sur ce marché pour la somme faramineuse de 330 000 dollars.
Mais est-ce légal ?
Évidemment, on peut se demander si tout cela est légal. Ces pratiques de marché noir dans les jeux ne sont-elles pas contraires à la loi ? Ou, du moins, n'enfreignent-elles pas les conditions d'utilisation des MMO ? La plupart du temps, la loi ne s'intéresse pas à l'économie d'un jeu, aux marchés des MMO ni aux marchés noirs des jeux. La seule exception concerne les jeux d'argent et de hasard, notamment auprès des mineurs.
Les pratiques de gold farming ou de revente de comptes ne sont pas strictement illégales. Mais les développeurs ont tendance à s'y opposer, car ils craignent les poursuites judiciaires. En fait, si les deux parties d'une transaction réalisée sur le marché noir décident d'aller en justice, les développeurs sont immédiatement impliqués puisque leur MMO est l'outil financier. C'est l'une des raisons pour lesquelles la plupart des jeux ne disposent pas d'un marché interne de MMO permettant l'utilisation d'argent réel.
Théoriquement, une solution pour éviter les transactions en argent réel consisterait à confier l'ensemble de l'économie d'un marché MMO aux développeurs. De cette façon, les joueurs ne pourraient pas affecter l'offre ou la demande de ce marché. Ce serait regrettable et un tel marché MMO nuirait à l'attrait et à l'authenticité du jeu. Il pourrait décourager les joueurs de passer du temps dans le jeu et conduire à un abandon complet du jeu, tout ça à cause d'un marché MMO artificiellement contrôlé.
Peu de personnes sont mieux placées pour en parler qu'Eyjolfur Gudmundsson, ancien économiste en chef de CCP, le développeur d'EVE Online. Ce jeu est connu pour mélanger l'argent du monde réel et l'économie du jeu dans son marché MMO. M. Gudmundsson a résumé l'effet des marchés noirs sur les jeux MMO : ceux qui fonctionnent avec de l'argent réel ne représentent pas nécessairement une menace pour l'économie du jeu.
Il faut cependant mettre en place de solides garde-fous pour réguler l'offre et la demande, ajuster l'inflation et empêcher la manipulation du marché. Ces idées peuvent sembler très complexes, mais tu peux les retrouver dans tous les MMO que tu as essayés.
Lutter contre le marché noir
Aucun MMO ne peut se prémunir complètement contre les marchés noirs. Même lorsqu'il n'existe aucun moyen pratique pour les joueurs d'échanger des ressources dans le jeu, tu peux toujours vendre des comptes sur un marché noir. Même les jeux sur navigateur ne font pas exception.
Tu peux être sûr que la communauté des joueurs ne se laisse pas dépasser par cette situation. De nombreux joueurs ont été victimes de gold farmers sans scrupules, ce qui pourrait expliquer l'attitude hostile à l'égard de ces joueurs. D'autres sont affectés par la dégradation de l'économie et blâment ces farmers.
Parfois, cette attitude hostile se traduit par une campagne globale visant à décourager ou à saboter le travail des farmers. L'un des derniers cas en date a eu lieu dans RuneScape, où certains joueurs se sont montrés très hostiles à l'égard de joueurs venant du Venezuela. Pour te donner un peu de contexte, les joueurs vénézuéliens essayaient de gagner de l'argent supplémentaire dans RuneScape pour survivre à l'hyperinflation qui touche leur pays.
Trouver des solutions à ce genre de situation est délicat. Difficile de garder des traces de toutes les actions et les interactions entre joueurs... Et on ne peut pas toujours demander aux autres joueurs de signaler les comptes suspects. Non seulement il faudrait vérifier chaque signalement, mais aussi s'assurer qu'ils sont établis de bonne foi.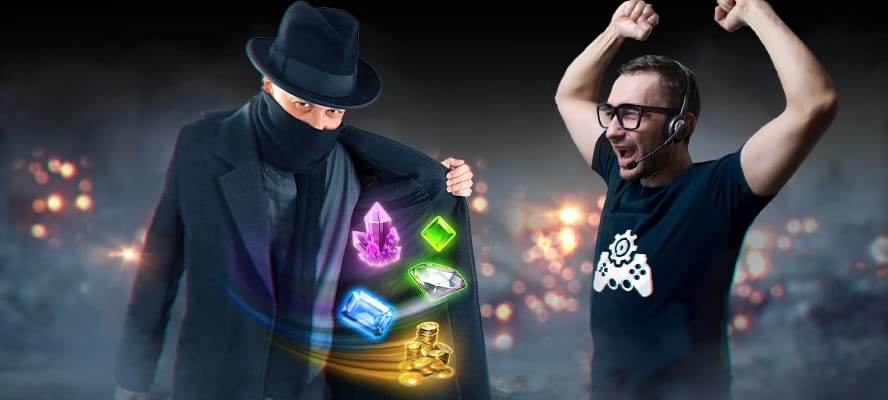 Quoi qu'il en soit, dans la plupart des cas, la seule solution est d'intégrer les marchés noirs en utilisant des modèles comme Albion Online et sa forme alternative de marché MMO. Dans ces marchés, les objets précieux qui pourraient attirer les revendeurs du marché noir du jeu ne sont pas donnés par des monstres ni à la fin des donjons. Tu dois t'adresser à un PNJ qui organise la redistribution de ces précieuses ressources.
À ce jour, il n'y a pas de solution fiable pour faremer une ressource spécifique. La solution d'Albion Online est intelligente et semble fonctionner pour le moment, mais on ne peut pas l'utiliser dans tous les MMO.
Les marchés noirs ou parasites des MMO sont un problème extrêmement complexe que les développeurs ne surmontent pas toujours. Même pour des studios comme Blizzard, qui disposent d'énormes ressources et d'une grande expérience, les marchés noirs restent un problème majeur.
Les développeurs ne peuvent pas y faire face seuls. Les joueurs ont à jouer leur rôle en évitant de céder à la tentation des objets et de l'or bon marché. Et même dans ce cas, cette industrie illicite a un avenir prometteur.
Peut-être que la seule solution pratique est d'inclure le marché dans le jeu MMO et de le réglementer complètement. Certains prétendent que les marchés noirs ne causent aucun préjudice réel au jeu, et qu'il est donc préférable de les laisser tels quels... Cependant, si on mettait en place un marché efficace incorporé au MMO lui-même, ce serait une autre affaire.
Dans ce cas, les avantages du marché du MMO profiteraient à l'économie du jeu et réduiraient l'impact du marché noir. Un marché MMO propre au jeu, mis en œuvre de manière efficace et dynamique, donnerait même un bon coup de pouce à l'économie du jeu et aiderait à contrôler le marché noir du jeu.
Prendrais-tu le risque d'acheter dans le marché noir du jeu alors que tu peux le faire au sein même du marché du MMO, avec toute la sécurité et les protections que cela implique ?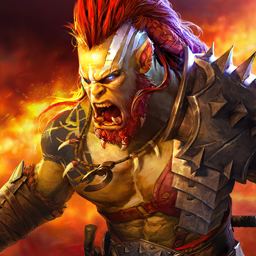 RAID: Shadow Legends
Récupère + de 700 Champions et décroche la gloire