Infórmate sobre los mercados negros de los MMO

Internet intensifica todos los fallos y amenazas de seguridad vinculadas a las tecnologías de la información. Hoy en día, las noticias de nuevas amenazas, de programas de televisión, bancos o incluso instituciones gubernamentales hackeados son comunes. Y sería un error pensar que los juegos en línea son una excepción.

De este hecho, ha surgido un grupo marginal que ha encontrado una vocación en explotar los juegos en línea. El fenómeno nació hace mucho tiempo y está presente mayormente en los MMORPG. Desde los mejores tiempos de juegos como RuneScape o World of Warcraft, hay personas e incluso empresas que han encontrado maneras de ganar dinero con la economía del juego, y a veces de otros jugadores.
Al igual que los MMO de los que dependen, estos mercados negros en juegos nunca dejan de innovar, evolucionar y adaptarse.
Los inicios de los mercados negros en juegos MMO
El término "mercado negro de juego" siempre se utiliza en un contexto negativo. Es casi imposible imaginar a la gente que participa en él como gente con ética o en quien se pueda confiar. Pero esta percepción es algo falsa. Para entender este punto, hay que remontarse a los orígenes del fenómeno de los mercados negros en juegos.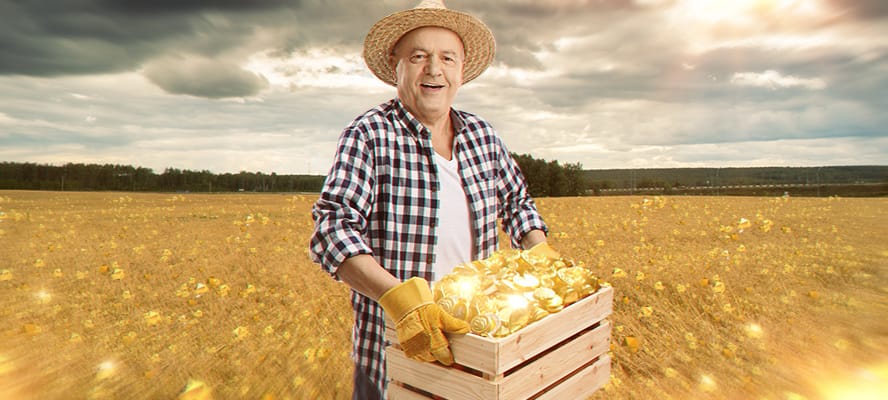 Sería casi imposible identificar quién fue el primer jugador en darse cuenta de que algunos jugadores estaban dispuestos a gastar dinero real para comprar un objeto. Una cosa es cierta: esto no pasó desapercibido.
En cuanto los MMORPG se popularizaron y creció su público, surgió una necesidad: conseguir objetos raros sin invertir mucho tiempo. Tal vez fue la falta de microtransacciones y la supervisión constante lo que contribuyó a que el dinero del mundo real se convirtiera en una parte del sistema de trueque.
Fuese lo que fuese, el oro o cualquier "moneda" usada en el juego se había convertido en un producto, y como tal podía adquirirse en un mercado mmo, que muchas veces es en realidad era el mercado negro del juego.
"Farmear" oro para venderlo en un mercado mmo
Es un concepto simple: los jugadores que querían vender el oro a través del mercado negro del juego tenían que ser capaces de proporcionarlo en grandes cantidades. En 2003, por ejemplo, 1 millón de monedas de oro de RuneScape 2 podía ser intercambiado por 5-8 USD.
Los vendedores tuvieron que encontrar formas ingeniosas de obtener millones de monedas de oro lo más rápido posible. Por ello empezaron a identificar recursos relativamente difíciles de conseguir. Luego, programaron scripts para crear cuentas automatizadas encargadas de recoger la mayor cantidad posible de dichos recursos.
En los primeros MMO, donde a veces no había un límite real a la cantidad de recursos que uno podía llevar, esta era una buena solución. Este proceso sigue siendo realmente rentable en muchos MMO, incluso hoy en día. Se hizo tan común que los desarrolladores tuvieron que empezar a advertir a sus jugadores de los peligros inherentes de comprar oro a los "granjeros" de oro en el mercado negro del juego.
Para muchos granjeros de oro, esta era una manera fácil de ganar dinero. Así que no fue demasiado sorprendente cuando rápidamente encontraron alternativas más fáciles y lucrativas, aunque dichas alternativas fuesen ilegales y a veces directamente dañinas para el juego.
Pasar al Phishing
¿;Por qué gastar horas y horas farmeando recursos o programando miles de bots, cuando puedes hackear las cuentas de otras personas y robar sus recursos? Esa fue la lógica que idearon algunas empresas sin escrúpulos y algunos operadores de mercados negros en juegos. La misma lógica que dio a estos mercados su mala reputación.
Ya en 2005, algunos sitios web comenzaron a ofrecer a los jugadores ayuda para desarrollar sus cuentas de juego. Los jugadores solo tenían que dar las credenciales de sus cuentas. Como era de esperar, los que enviaban su nombre de usuario y contraseña a esos sitios web vieron como sus cuentas fueron robadas. Las cuentas robadas luego fueron revendidas o vaciadas de recursos, que se vendieron en el mercado negro del juego.

Este tipo de hacking es el más popular, pero también es el más fácil de evitar. Basta con no dar tus datos de acceso a nadie en Internet. Asimismo, se recomienda no utilizar ningún software de terceros no certificado por los desarrolladores del juego. Ese software podría, tal y como promete, aumentar tus recursos, pero nada les impide robar tus datos de acceso cuando llegue el momento adecuado.
Hack 'n' Slash
El phishing no es la única herramienta de la que disponen los potenciales hackers de los mercados negros de juegos. Algunos eligen métodos más directos o drásticos. A veces, la manera más fácil de obtener millones de monedas de Oro para vender por dinero real es simplemente crearlas.
Algunos jugadores encontraron formas de generar los recursos más raros del juego mediante la manipulación de su código. En algunos casos se trata de crear fortunas, pero a veces pueden generar objetos raros o incluso casas dentro del juego. Eso es lo que MANFRED, un hacker especializado en MMO, contó durante la Conferencia DEF-CON de julio de 2017.
El hacker explicó algunos métodos relativamente sencillos que usaba para lograr sus dudosos objetivos. Por ejemplo, en Ultima Online, MANFRED se percató de que podía robar casas a jugadores. Entonces empezó a vender esas casas en eBay por unos 2.000 $ de media. Durante más de 20 años, logró acumular una pequeña fortuna explotando los defectos en el código de algunos MMO muy populares para venderlos en los mercados negros de los juegos.
Los mercados negros de MMO más populares
World of Warcraft
WoW está lejos de ser el primer MMO en sufrir una economía paralela. Pero, ha sido uno de los juegos en línea más populares durante mucho tiempo. No es sorprendente entonces, que el mercado negro del juego también recibiese su parte de la atención de los medios de comunicación.
¿;Puede que te acuerdes de los documentales sobre las empresas chinas que estaban asaltando los servidores de WoW solo para conseguir Oro? Solo tienes que ir a Google o YouTube y buscar "Gold Farming in WoW" para entender la magnitud del problema. Lo que es más sorprendente, sin embargo, es que esta práctica no se limita a jugadores o empresas. A veces se obliga a presos a jugar en contra de su voluntad, ocasionalmente en condiciones inhumanas.
Counter Strike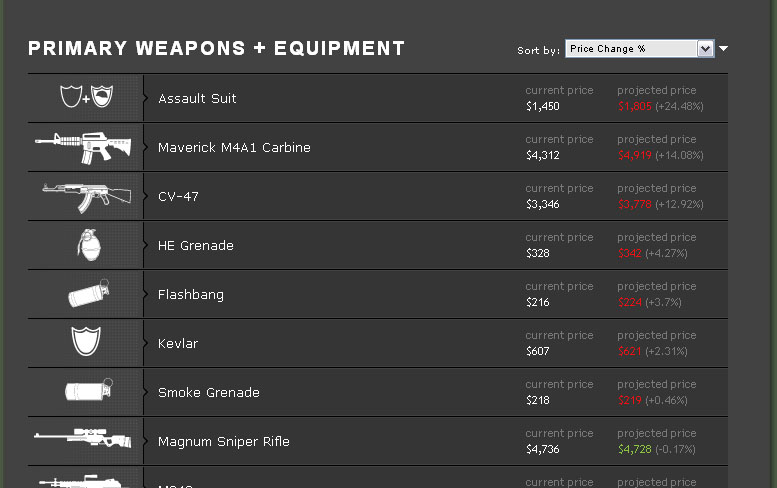 Counter Strike no es un MMO en el sentido convencional, pero fue una de las mayores economías paralelas de un juego en línea. El mercado negro de este juego es mucho más agresivo que el que puedes encontrar en otros juegos en línea, con una política de "todo vale". Puedes encontrar apuestas de partidas, ventas de equipo personalizado e incluso casinos en línea totalmente ilegales.
El desarrollador, Valve, trató de combatir este fenómeno castigando a los que pillaba infraganti en el mercado negro del juego. Desafortunadamente, esta estrategia no siempre dio buenos resultados. Hasta cierto punto, la industria paralela y el mercado negro del juego de Counter Strike Global Offensive ayudó a impulsar la popularidad del juego y el dinero que gana. Algunos incluso culpaban a los propios desarrolladores por dejar que esto siguiera.
Entropia Universe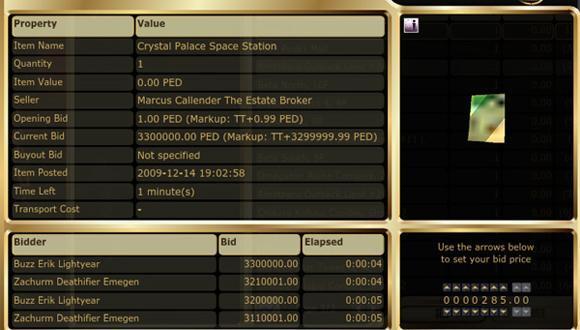 Este MMO se encuentra en el otro extremo del espectro del mercado negro de un juego. En un intento de evitar su surgimiento, los desarrolladores del juego decidieron crear un mercado MMO interno al introducir su propio sistema de conversión de divisas. En este mercado MMO los jugadores podían invertir dinero real para avanzar sus personajes y su cuenta, para poder vender objetos en el juego y para convertir su "oro" (denominado PED) en USD. Todo esto se llevó a cabo en un mercado MMO totalmente controlado. Este concepto fue muy creativo y desde el lanzamiento del juego en 2003, su modelo de mercado MMO se hizo bastante sólido.
Pero esta convertibilidad incorporada en forma de un mercado MMO hizo que las cuentas de Entropia Universe, y en especial las cuentas de jugadores activos en dicho mercado MMO, fuesen realmente atractivas para los hackers de información. Especialmente cuando sabes que el juego entró en el Libro Guinness de los Récords tras venderse en dicho mercado MMO una estación espacial por la escalofriante cifra de 330.000 $.
¿;Pero es legal?
Obviamente, cabe preguntarse si todo esto es legal. ¿;Acaso esas prácticas de mercado negro en juegos no van en contra de la ley? O, al menos, ¿;no violan los Términos de Uso de los MMO? La mayoría de las veces, la ley no está interesada en la economía de un juego, los mercados de un MMO ni los mercados negros de los juegos. La única excepción es en todo lo relativo a los juegos de azar y las apuestas, especialmente de mano de menores de edad.
El farmeo de oro o la reventa de cuentas no son estrictamente ilegales. Pero los desarrolladores tienden a estar en contra de estas prácticas, porque temen acciones legales. De hecho, si las dos partes de una transacción del mercado negro de un juego deciden ir a los juzgados, los desarrolladores se ven inmediatamente involucrados ya que su MMO es el medio financiero. Este es uno de los motivos por el que la mayoría de juegos carecen de un mercado MMO interno que permita usar dinero real.
Teóricamente, una solución para evitar las transacciones de dinero real sería poner toda la economía en un mercado MMO en manos de los desarrolladores. De dicha forma, los jugadores no podrían afectar la oferta o la demanda de dicho mercado. Esto sería lamentable y tal mercado MMO perjudicaría el atractivo y la autenticidad del juego. Este tipo de mercado MMO podría disuadir a los jugadores de invertir tiempo en el juego y podría conducir a un abandono total del juego, y todo por culpa de un mercado MMO controlado de forma artificial.
Hay pocas personas mejor posicionadas que Eyjolfur Gudmundsson, antiguo economista principal de CCP, el desarrollador de Eve Online. EVE Online es conocido por mezclar el dinero del mundo real y la economía del juego en su mercado MMO. Gudmundsson resumió el efecto de los mercados negros de juegos MMO: los que funcionan con dinero real no necesariamente presentan una amenaza para la economía del juego.
Aunque es necesario, establecer algunas salvaguardas sólidas para regular la oferta y la demanda, ajustar la inflación y evitar la manipulación del mercado. Esas ideas pueden parecer muy complejas, pero puedes encontrarlas en todos los MMO a los que hayas jugado.
Luchar contra los mercados negros
Ningún MMO puede estar totalmente libre de mercados negros en el juego. Incluso cuando no hay formas prácticas para que los jugadores intercambien recursos en el juego, siempre es posible vender cuentas en un mercado negro del juego. Ni siquiera los juegos de navegador son una excepción.
Puedes estar seguro de que la comunidad del juego no pasa de esta situación. Muchos jugadores han sido víctimas de granjeros de oro sin escrúpulos, lo que podría explicar la actitud hostil hacia esos jugadores. Otros se ven afectados por la degradación económica y culpan a esos granjeros.
A veces, esta actitud hostil aparece en una campaña global para tratar de desalentar o sabotear el trabajo de los granjeros. Uno de los últimos casos tuvo lugar en RuneScape, donde algunos jugadores se mostraron muy hostiles con los jugadores procedentes de Venezuela. Para darte un poco de contexto, los jugadores venezolanos estaban tratando de ganar dinero extra en RuneScape para tratar de sobrevivir a la hiperinflación que afectaba a su país.
Encontrar soluciones a este tipo de situaciones no siempre es fácil. No es fácil hacer un seguimiento de las acciones e interacciones de todos los jugadores. Y no siempre es posible (o inteligente) pedir a otros jugadores que denuncien cuentas sospechosas. No solo se tiene que comprobar cada informe, sino que también se tiene que estar seguro de que estos informes siempre se hacen de buena fe.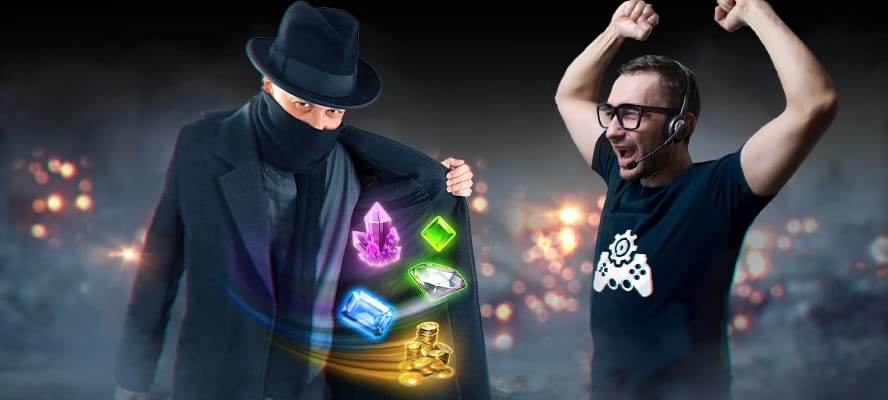 De todos modos, en la mayoría de los casos, la única solución es integrar los mercados negros en el juego usando modelos como el de Albion Online y su forma alternativa de mercado MMO. En esta forma alternativa de mercado MMO en este juego, los objetos preciosos que podrían atraer a los traficantes del mercado negro del juego no salen de los monstruos ni al final de las mazmorras. Tienes que ir a ver a un PNJ que organiza la redistribución de esos recursos preciados.
A fecha de hoy, no existe una solución fiable para farmear un recurso específico. La solución de Albion Online es inteligente y parece funcionar por ahora, pero no puede utilizarse en todos y cada uno de los MMO.
Los mercados MMO, ya sean mercados negros o parasitarios, son un problema extremadamente complejo que los desarrolladores no siempre pueden superar. Incluso para estudios como Blizzard, con enormes recursos y mucha experiencia en este tipo de situaciones, los mercados negros de un juego siguen siendo un problema importante.
Los desarrolladores no pueden afrontarlo solos. Los jugadores tienen que jugar su papel evitando ceder a la tentación de objetos y oro baratos. E incluso entonces, hay que admitir que esta industria ilícita todavía tendría un futuro llamativo...
Puede que la única solución práctica sea incluirlo como parte de la jugabilidad del MMO, en forma de un mercado MMO y regularlo completamente. Hay gente que afirma que los mercados negros del juego no causan ningún daño real al juego, así que también podría limitarse a dejarlos como están… Aunque, si se pudiese implementar un mercado MMO efectivo y se pudiese incorporar dicho mercado dentro del propio MMO la cosa cambiaría.
En ese caso, los beneficios del mercado MMO pasarían a beneficiar a la propia economía del juego y a reducir el impacto del mercado negro en el juego. Un mercado MMO propio del juego, en caso de ponerse en práctica de forma efectiva y dinámica, incluso podría ser un buen empuje para la economía del juego y para ayudar a controlar el mercado negro del juego.
¿;Quién se arriesgaría a comprar fuera del amparo del juego en un mercado negro del juego cuando es posible hacerlo dentro del propio mercado MMO, contando con toda la seguridad y las protecciones que eso conllevaría?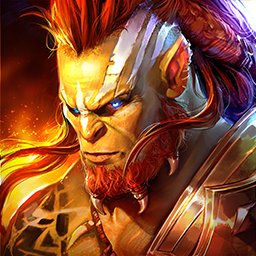 RAID: Shadow Legends
Colecciona 700+ Campeones y lucha por la gloria