Si tu es un vrai gamer, dévore ces livres sur les jeux vidéo !

Tu es fan et expert des jeux vidéo ? Tu sais que tu peux aussi accéder à des milliers de livres sur les jeux vidéo et le monde du gaming ? En plus d'ouvrages sur les différents genres, des titres spécifiques et l'industrie en général, tu trouveras un certain nombre de livres sur les RPG et les MMORPG.


SUR PC ET MOBILE
Ton temps libre de joueur de MMO est sans doute limité et tu passes déjà beaucoup de temps à lire des rapports de bataille, de missions et des descriptions. Mais sache qu'un certain nombre de livres devraient faire partie de ta bible de gamer. Cette liste de livres sur les jeux vidéo te permettra aussi bien d'apprécier de bons romans que d'approfondir tes connaissances sur les MMO.
Les livres sur les jeux vidéo indispensables pour tout gamer
Ready Player One
C'est le premier des livres sur les jeux vidéo à découvrir. Dans Ready Player One (Player One en français), le monde réel est le genre d'endroit où tu voudras passer le moins de temps possible. Les ressources naturelles de la Terre sont épuisées et la pollution est galopante. Au lieu d'affronter cette existence lugubre, la plupart des habitants se retrouvent dans un univers virtuel appelé OASIS, où ils choisissent de vivre soit des aventures fantastiques de type MMORPG soit une vie normale dans le cyberespace.
Mais il y a un œuf de Pâques caché (Easter Egg) dans OASIS. Celui qui le découvrira sera couronné souverain de cet univers virtuel, devenant ainsi l'individu le plus puissant du monde. Tu devines facilement ce qui se passe ensuite : les personnages du jeu comme les Power Rangers et Mega Man (on ne pouvait pas y couper !) se livrent un combat féroce.
Et si tu fais partie de ces gens qui ne lisent même pas les prospectus des supermarchés, bonne nouvelle : l'adaptation cinématographique de ce livre, réalisée par Steven Spielberg lui-même, est disponible sur Netflix.
Neuromancien
Neuromancien occupe la deuxième place sur cette liste des meilleurs livres sur les jeux vidéo. C'est tout simplement le livre qui a prédit l'Internet. Il présente un futur dystopique où tout, et tout le monde, est connecté à la Matrice (non, pas Matrix), un réseau informatique mondial doté d'une interface de réalité virtuelle.
Le héros de ce livre RPG est un ancien hacker qui, en punition de ses crimes, ne peut ni accéder à la Matrice ni s'y connecter. Tu pourras t'identifier à la souffrance d'un personnage confronté à une punition si cruelle et inhabituelle. Attention, Neuromancien est un livre sombre, qui explore toute la corruption et le mal que peut engendrer un tel réseau mondial, dans le style cyberpunk le plus pur. En bref : l'un des meilleurs livres RPG que tu trouveras.
Comme pour tous les grands livres, l'histoire a fait l'objet d'un film, et il existe également un vieux jeu vidéo, si tu mets la main sur un Commodore 64, un Amiga ou un DOSBox.
AlterWorld
AlterWorld est un des autres livres RPG les plus célèbres. Imagine un monde où une étrange pandémie t'oblige à rester coincé dans le dernier jeu vidéo auquel tu as joué. Tant que ce n'est pas DOOM ou « Barbie et ses sœurs au club hippique », c'est sans doute un destin que de nombreux joueurs de MMO comme toi voudraient expérimenter.
C'est exactement ce que pensait Max, le protagoniste de cette série de livres sur ce jeu vidéo, qui est atteint d'un cancer en phase terminale. AlterWorld et toute la série Play to Live relatent les aventures de Max dans un MMORPG fictif avec un groupe de « permaplayers ». Ce sont des individus qui ont quitté leur corps physique pour vivre dans le jeu pour toujours.
AlterWorld est le premier de sept livres, bien que le dernier livre ne soit disponible que dans sa version russe originale. Mais lorsque tu auras lu les six premiers, le septième livre sera sans doute disponible en anglais. Ou tu peux en profiter pour apprendre une nouvelle langue en découvrant ces livres incroyables sur les jeux vidéo...
Les Deux Mondes
Contrairement aux autres livres RPG de cette liste, Les Deux Mondes (titre original : Reamde) ne se déroule pas dans un monde fantastique ou cybernétique. Il se passe dans le monde réel, notre monde du 21e siècle. Il raconte une histoire à portée mondiale pleine de cybercriminalité, de terrorisme, de tueurs à gages, d'espions et de culture MMORPG à gogo.
L'auteur a créé un jeu en ligne multijoueur fictif juste pour le livre, appelé T'Rain. Lorsque tu auras fini de le lire, tu auras l'impression d'avoir joué à T'Rain et de tout savoir sur ce jeu - il est à ce point détaillé.
Readme n'est pas seulement recommandé pour les joueurs de MMO expérimentés, mais aussi pour ceux qui n'ont jamais songé à jouer. Ce livre offre un aperçu unique du monde des MMORPG, sans doute l'occasion de faire naître en toi l'étincelle MMO. C'est l'un des rares livres sur les jeux vidéo qui passionnera aussi bien les gamers que le grand public.
Discworld (mini-série)
La série Discworld (en français Disque-monde) existe depuis plus de 30 ans et compte 41 romans. Tout gamer digne de ce nom en a forcément déjà entendu parler. L'ensemble de la série se passe dans un monde plat fictif, transporté par quatre éléphants, eux-mêmes juchés sur la carapace d'une tortue géante appelée Grand A'Tuin.
La série offre une brillante satire de notre propre monde, mais ce n'est pas pour cela qu'elle figure sur cette liste de livres RPG. Elle y est car elle explore un lieu vraiment unique du point de vue de nombreux personnages : un mage, un garde, un voleur, et même la Mort elle-même.
Pourquoi fait-elle partie de cette liste de livres pour les gamers ? Eh bien, parce que ses histoires se rapprochent beaucoup de celles d'un MMO, où tu crées ton personnage (ou plusieurs) et tu pars explorer un monde étrange. Dans chaque livre, tu découvriras un aspect différent du Discworld. Après, tu voudras jouer à un MMO basé sur ce monde exceptionnel (il n'existe pas encore mais quelques jeux d'aventure incroyables lui ont déjà été consacrés).
La Stratégie Ender
Voici un autre des meilleurs livres sur les jeux vidéo, très en phase avec les jeux de guerre. Tu penses sans doute que passer des heures entières à diriger de grandes armées dans un monde post-apocalyptique te donne suffisamment de compétences pour le faire dans la vie réelle. Eh bien La Stratégie Ender (Ender's Game en anglais) tourne autour de cette idée, d'où sa présence dans la liste des meilleurs livres RPG.
Le jeu dépeint une Terre futuriste en guerre contre une race extraterrestre d'insectes géants, les Doryphores. Afin de former la prochaine génération de commandants d'élite, l'armée utilise des jeux de stratégie en ligne et des simulations avancées pour former les enfants à l'art de la guerre. Ça semble plutôt innocent, n'est-ce pas ? Bien sûr, le livre prend une tournure plus sombre, mais tu le découvriras toi-même.
Comme pour les autres livres de jeux vidéo de cette liste, il existe déjà une version cinématographique, qui n'a pas reçu de bonnes critiques. Si tu veux vraiment savoir comment les MMORTS simulent une guerre réelle, ne manque pas ce livre passionnant, l'un des livres sur les jeux vidéo préférés des passionnés.
Le Seigneur des Anneaux
Impossible de dresser une liste de livres sur les jeux vidéo sans mentionner au moins une fois les romans Lord of the Rings (LOTR). La lecture de la série originale de jeu de rôle est impérative pour tous les fans de fantastique et les joueurs de MMO. En bon joueur, tu sais déjà en quoi consiste cette trilogie. Cependant, sache que se limiter aux films ne rend pas justice à cette histoire épique.
Conclusion
Tous ces livres RPG incarnent l'essence des jeux multijoueurs sous forme de romans. Ce sont des classiques indispensables pour tout gamer. Plus important encore, sans nombre d'entre eux, nous n'aurions très probablement pas les jeux MMO d'aujourd'hui. Ni sans doute de nombreux autres jeux de rôle et cyberpunk, ainsi que des séries télévisées et des films pour gamers.
C'est important de connaître tes racines, et le meilleur moyen de les découvrir est de lire ces incroyables livres pour gamers.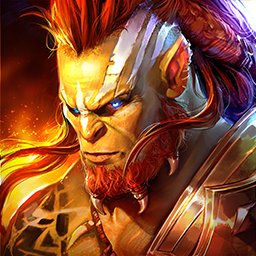 Raid: Shadow Legends
Récupère + de 400 Champions et décroche la gloire