I migliori 10 mini giochi tutti da scoprire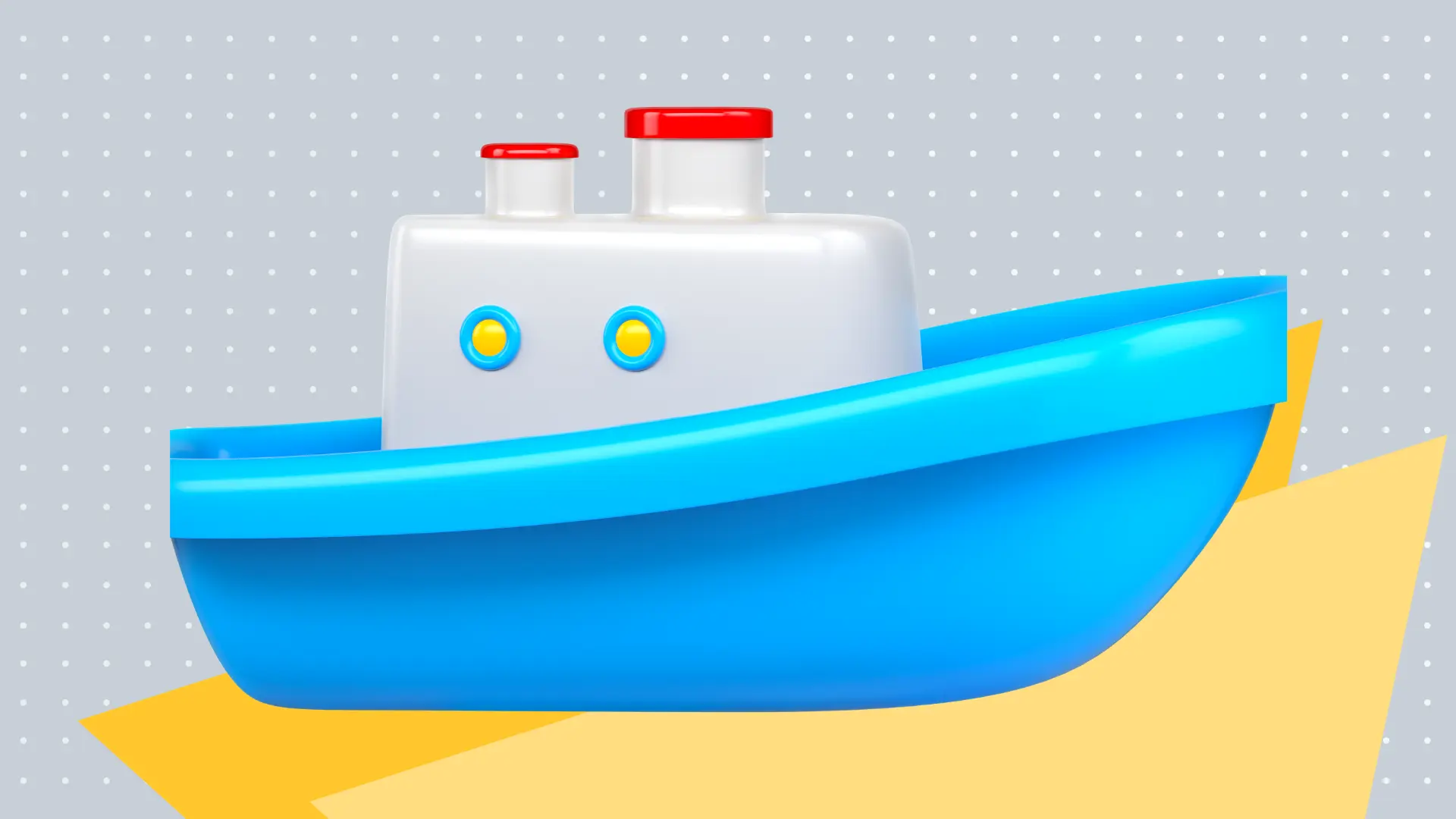 A differenza degli MMO e delle serie famose ad opera di sviluppatori noti nel settore, i mini giochi sono esperienze di breve durata, una sorta di "mordi e fuggi". Potrebbe accadere di trovarli per caso mentre si è intenti a esplorare l'universo di un titolo di gioco per console. Oppure li si può cercare appositamente, con la possibilità di imbattersi nei forum delle community, dov'è possibile trovare suggerimenti e raccomandazioni utili da parte di altri giocatori.
Nel genere dei mini giochi rientrano passatempi a tasto singolo, ma anche esperienze secondarie che potrebbero (e talvolta lo sono) diventare titoli veri e propri trattandosi essenzialmente di giochi autonomi a tutti gli effetti. In alcuni casi, i mini giochi gratis si presentano come storie secondarie che fanno parte di una trama più complessa, mentre altre volte consistono in una serie di mini giochi diversi tra loro.

Scopri i 10 mini giochi di maggior successo e perché i loro fan li adorano così tanto. Dai più antichi a quelli più all'avanguardia, ecco i titoli migliori con i quali trascorrere piacevolmente il proprio tempo libero.
L'elenco dei 10 migliori mini giochi
1. Triple Triad – Final Fantasy 8
Trattandosi di una famosissima serie di mini giochi, avremmo potuto stilare la nostra top 10 includendo solo titoli di Final Fantasy, e invece ne abbiamo scelti solo due. Il primo è il gioco di carte Triple Triad, presente in Final Fantasy 8 per PS1. Questo passatempo ti permette di collezionare carte di qualunque personaggio e mostro esistente nel gioco, combattere gli NPC e sottrarre le loro carte per premio.
In Triple Triad le carte possono essere convertite in vari oggetti o incantesimi, per i quali i migliori giocatori vengono premiati con incredibili poteri. Così popolare da aver generato app e siti web dedicati, questo titolo si distingue dalla concorrenza ancora dopo più di 20 anni.
2. Poker – Red Dead Redemption 2
I giochi sparatutto potrebbero non essere i più adatti al genere dei mini giochi, ma Red Dead Redemption è l'eccezione che conferma la regola. Ambientato nel selvaggio West, Red Dead Redemption consente ai fan più fedeli di giocare al mini poker con estranei o con i propri amici in rete. Prendi posto in un saloon, mettiti comodo e assicurati che nessuno dei tuoi avversari stia barando. Se ci provano, un rapido duello all'esterno è un buon modo per saldare i conti in sospeso…
3. Varie – Mario Party
Mario Party è la serie in cui il genere dei mini giochi raggiunge la sua massima espressione. Lo scopo del gioco consiste nel raccogliere monete e stelle durante una serie di eventi fino a quando non viene declamato un vincitore. Alcuni dei migliori giochi mini in questa serie hanno un imprinting più frivolo, mentre altri sono intenzionalmente più impegnativi, come il più famoso che mette alla prova la resistenza della mano (per saperne di più cerca su Google "Mario Party palm destroyer"). Magari, questi mini giochi non sono tutti degli assi vincenti, ma insieme a una buona compagnia, concorrono al giusto divertimento.
4. Giochi arcade – Street Fighter 6
Street Fighter 6 si è rivelato sin da subito un fantastico gioco di combattimento. Mentre SF5 presentava dei limiti al momento del lancio, SF6 offre un'ampia gamma di peculiarità tra cui i vecchi titoli Capcom giocabili nei cabinati arcade in-game. Tra questi, Street Fighter 2 e Captain Command come mini giochi, ciascuno dei quali può premiare con punti per l'acquisto di oggetti durante la partita. Sono sempre stati così difficili o siamo diventati lento noi nella vecchiaia?
5. Galaga – Tekken
Il primo Tekken ha posto le basi per una serie leggendaria, aprendo anche la strada all'idea di offrire giochi mini nella schermata di caricamento. In questo caso, gli utenti potevano giocare a Galaga mentre aspettavano il caricamento di un livello dove un punteggio perfetto avrebbe sbloccato il personaggio segreto del Diavolo. L'unico aspetto negativo è che quest'idea venne brevettata da Namco per cui nessun altro gioco ha potuto includere mini giochi nelle schermate di caricamento fino al 2015, anno di scadenza del brevetto.
6. Gwent – The Witcher 3
Il secondo gioco di carte di quest'elenco, Gwent, è un titolo a cui il pubblico moderno è molto più abituato. Nonostante la dura missione di salvare la figlia adottiva e di sconfiggere mostri, il Geralt di The Witcher deve affrontare un brutto caso di febbre da Gwent e un apparente perdita del senso del tatto. Tragedia locale? Gioca a Gwent. Vuoi salvare una famiglia? Gioca a Gwent. Vuoi divertirti a trovare una persona magica nel deserto? Forse vorrai giocare a Gwent. Puoi anche scaricare giochi Mac come questo, se desideri giocare senza scaricare la versione completa di Witcher 3.
7. Geometry Wars – Project Gotham Racing 2
Rilasciata per la Xbox originale del 2003, la serie Project Gotham Racing è stata ampiamente celebrata per i suoi fantastici giochi che hanno sfruttato al meglio il nuovo ecosistema Xbox Live. La seconda uscita ha compiuto un ulteriore passo avanti con l'introduzione dello sparatutto spaziale 2D Geometry Wars. Geometry Wars è stato un tale successo che è diventato il protagonista di una versione completa e di un sequel su altre piattaforme, mantenendo la sua posizione di migliore mini gioco nella storia del gaming.
8. I Mercenari – Resident Evil 4
Resident Evil 4 è stato un gioco estremamente importante in quanto responsabile di aver portato alla ribalta molti aspetti del gameplay in terza persona. Al di là dell'eccellente modalità storia, il mini gioco è andato oltre, mettendo il personaggio prescelto di fronte a una serie di sfide mortali. Portando l'azione fino a 11, Mercenaries è un punto fermo di Resident Evil grazie alla versione di RE4, anche nel suo recente remake.
9. Blitzball – Final Fantasy 10
Final Fantasy 10 è stato uno dei più grandi successi della PS2 ed è ancora oggi il gioco della serie preferito da molti giocatori. A seconda delle varie opinioni a riguardo, è il mini gioco Blitzball che potrebbe aver contribuito a tale successo. Più divisivo del Triple Trial di FF8, Blitzball è una sorta di calcio/rugby subacqueo in stile RPG che si basa su abilità, strategia e composizione della squadra. Sebbene una versione diversa del mini gioco sia prevista in FFX-2, è questa ad aver catturato l'immaginazione o causato l'ira di molti giocatori.
10. Anaconda – TimeSplitters 2
Progettata dalle stesse mani famose dietro Goldeneye sulla Nintendo 64, la serie TimeSplitters è stata uno degli sparatutto in prima persona più popolari su Xbox, PS2 e GameCube. A supportare la fase di divertimento è stato l'inatteso sopravvento dei mini giochi quali Anaconda, una versione rivisitata del classico Snake. Giocabile da massimo 4 giocatori, Anaconda ti ha permesso di crescere, bloccare gli altri e competere per un punteggio elevato viaggiando nel tempo, combattendo gli alieni e creando cattivi giochi di parole a tempo. Non l'unico mini gioco di questa serie, ma sicuramente quello di maggior spicco.
Ecco i giochi mini a cui vale la pena giocare. Hai già scelto il tuo preferito?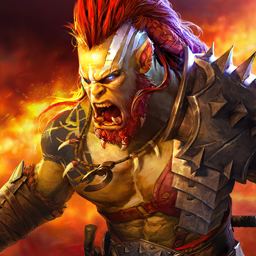 RAID: Shadow Legends
Raccogli 700+ Campioni & Battiti Per La Gloria