I migliori 7 giochi browser del 2023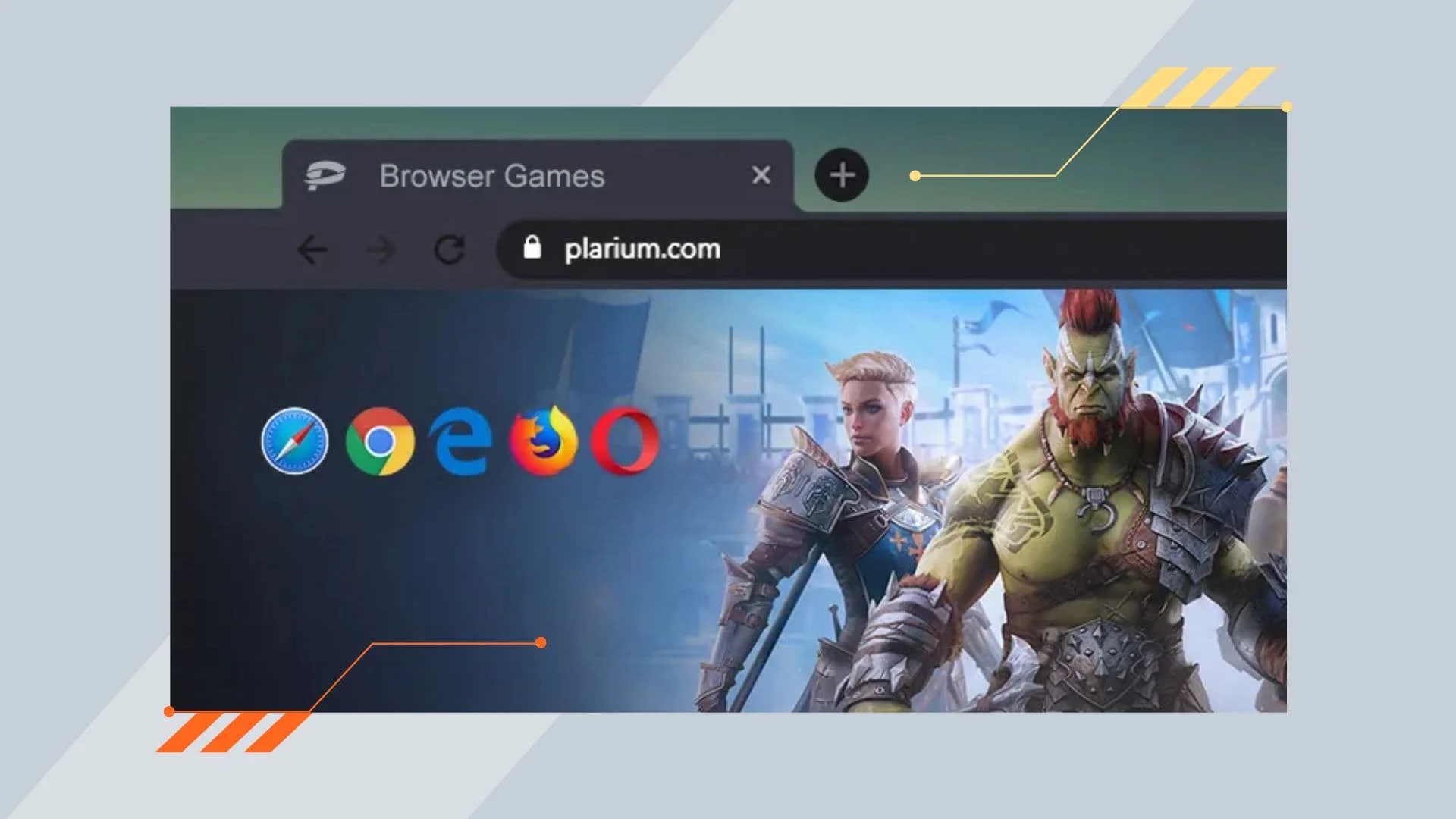 Il bello dei giochi browser è che non è necessario possedere un PC appropriato e di ultima generazione per poterci giocare. Lo si può fare anche se si possiede un PC senza troppi fronzoli, il quale, come di default, dovrebbe disporre degli strumenti hardware e della memoria sufficienti per eseguire i giochi browser. Molti di questi si basano su tecnologia HTML5, per garantire un'esperienza di gioco multicanale a 360 gradi.
Un altro punto di forza dei giochi browser è che non è necessario essere in possesso di una connessione a Internet super veloce. Ultimo, ma non meno importante, i giochi browser ti evitano la scocciatura dei problemi di grafica legati alle questioni di frame rate.

I giochi browser sono ancora sulla cresta dell'onda?
Certo che sì! Forse non ci crederai, ma i giochi web sono ancora vivi e vegeti nel mondo online. Sebbene siano saliti alla ribalta all'inizio degli anni 2000, al culmine dell'era dei plug-in Adobe Flash per intenderci, l'addio di Flash non ha avuto ripercussioni sui giochi browser online. Piuttosto è stato l'emergere dei giochi HTML5 a infliggere una brutta batosta ai giochi Flash in quanto fornivano un'esperienza di gioco su browser web con un dispendio di risorse del PC minore, ma con una resa altrettanto versatile.
Qual è il sito di giochi browser migliore in rete?
Pur consapevoli di poter apparire autocelebrativi, ci rendiamo conto che sarebbe negligente da parte nostra non spezzare una lancia a favore dei nostri giochi per browser che sono accattivanti in quanto presentano un ampio range di temi tra cui potersi sbizzarrire. Avrai la possibilità di scatenarti con i giochi di strategia giocatore contro giocatore o ancora divertirti con uno dei nostri giochi browser divertenti, tanto per trascorrere un pomeriggio in totale spensieratezza.
Per una selezione di giochi browser ancora più consistente e stimolante puoi dare un'occhiata a Kongregate, sito che ospita diversi giochi casual e anche titoli di fascia alta che potrebbero essere classificati persino come MMO.
Ai più nostalgici consigliamo Plays.org che presenta centinaia di titoli classici e retrò, i quali possono essere eseguiti senza problemi su qualunque browser web l'utente abbia a disposizione.
1. Wordle
Iniziamo da Wordle. Ecco uno dei giochi browser più popolari degli ultimi anni. Nato da un'idea innovativa dello sviluppatore Josh Wardle, Wordle ha avuto un tale successo che alla fine è stato acquisito dal quotidiano New York Times. Si tratta di un gioco di una semplicità unica. In pratica, hai sei possibilità di indovinare una parola composta da 5 lettere. Dopo ogni tentativo compaiono caselle gialle e verdi: le lettere gialle fanno parte della parola ma sono nell'ordine sbagliato, mentre quelle verdi stanno a indicare l'ordine corretto.
Wordle è diventato un gioco casual molto diffuso. Bastano pochi minuti per giocarci e poi vuoi mettere la soddisfazione di poter vantare la tua vittoria con i tuoi amici e di condividerla poi sui social?
2. Hero Wars
Ecco un altro browser game che non può mancare nella nostra guida. In fatto di dinamica di gioco semplicistica, Hero Wars è un altro dei giochi browser più popolari da non farsi sfuggire. Per prima cosa dovrai creare un team di avatar/personaggi eroici per poi gettarli nella mischia contro dei mostri o altri team di giocatori avversari.
I giocatori più assidui si ritroveranno a dover affrontare sfide quotidiane da portare a termine, ciascuna delle quali diventa sempre più complessa e avvincente man mano che si superano i livelli. L'aspetto più allettante e coinvolgente di Hero Wars è la varietà di personaggi che si possono sbloccare a favore del proprio team, ognuno dei quali presenta poteri e caratteristiche unici nel loro genere.
3. Townscaper
Townscaper, gioco indie di Oskar Stålber, ha subito un restyling per i browser web, offrendo una versione compatta che è diventata uno dei giochi browser più divertenti degli ultimi anni. Se sei alla ricerca di un titolo semplice e inoffensivo per trascorrere il tempo, Townscaper è ciò che fa per te. Non è un gioco di edilizia vero e proprio, in realtà è più uno strumento creativo che offre la possibilità di disegnare le proprie location con un bel sottofondo musicale rilassante come ciliegina sulla torta.
Trattandosi di un gioco senza indicazioni e senza limiti, Townscaper stimola l'immaginazione dell'utente fornendo carta bianca nella costruzione di un'isola da organizzare a proprio piacimento.
4. Fallen London
Sviluppato e lanciato nel 2009, Fallen London ha una qualità difficile da replicare. Per quanto Failbetter Games abbia rilasciato dei sequel quali Sunless Seas e Sunless Skies, Fallen London è rimasto nei cuori del team che lo ha sviluppato. Prova ne è che vengono aggiunti regolarmente nuovi contenuti e nuove storie che allietano la longeva community dei giocatori browser.
Fallen London è ambientato nei sotterranei di Londra. Mentre sarai immerso nella cultura della capitale inglese, respirerai al contempo un'aria tetra e gotica. È indubbiamente uno dei giochi browser più apprezzati del 2022 e del 2023.
5. Pirates of the Caribbean: Tides of War
Se non ne hai abbastanza del franchise Pirates of the Caribbean e sei alla ricerca di un gioco di strategia, Pirates of the Caribbean: Tides of War è ciò che fa al caso tuo. Sviluppa la tua base militare, affina le risorse ed equipaggia le tue truppe prima di inviarle in battaglia contro eserciti rivali con lo scopo di diventare una leggenda tra i pirati.
Si tratta di uno dei giochi browser gratuiti più in voga nonostante il suo ciclo infinito, ovvero senza la previsione di un gioco finale. Nonostante ciò, le decisioni e le manovre tattiche continuano a soddisfare i giocatori in ogni partita.
6. Elvenar
In quanto a giochi sull'edilizia cittadina, Elvenar non ha eguali. Il titolo inizia con la scelta se impersonare un essere umano o un elfo mistico. È una decisione difficile, in quanto ciascuna razza apporta al gioco caratteristiche proprie, uniche nel loro genere. Sviluppato da InnoGames, vanta oltre 5 milioni di download solo su Google Play Store. Scopri una miriade di meraviglie magiche e misteriose via via che va crescendo il tuo regno magico.
Interagisci con altri "giocatori umani" in tempo reale per ottenere le risorse necessarie a creare una metropoli che possa prosperare e dominare per generazioni e generazioni.
7. Rail Nation
Adorato dai fanatici del treni, Rail Nation è il gioco ideale per entrare a far parte della casta dei magnati della rete ferroviaria. È uno dei migliori giochi browser del 2023, con migliaia di fan ispirati dalla profondità dei dettagli. Potrai entrare in sei diverse generazioni di storia ferroviaria, che vanno dai motori a vapore d'epoca fino ai motori completamente elettrici del XXI secolo.
In totale sono oltre cento i treni che potrai scegliere di controllare e che, nel frattempo, attraverseranno decine di città europee e nordamericane diverse.
Che cosa stai aspettando ad aggiungere uno qualunque di questi 7 giochi browser alla tua lista del 2023? Siamo certi che non ti pentirai mai della scelta fatta. Che si tratti della modalità "singolo giocatore" o dei giochi multiplayer, ce n'è per tutti i gusti.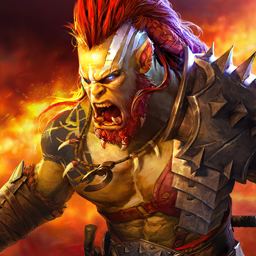 RAID: Shadow Legends
Raccogli 700+ Campioni & Battiti Per La Gloria