I migliori giochi per PC del 2023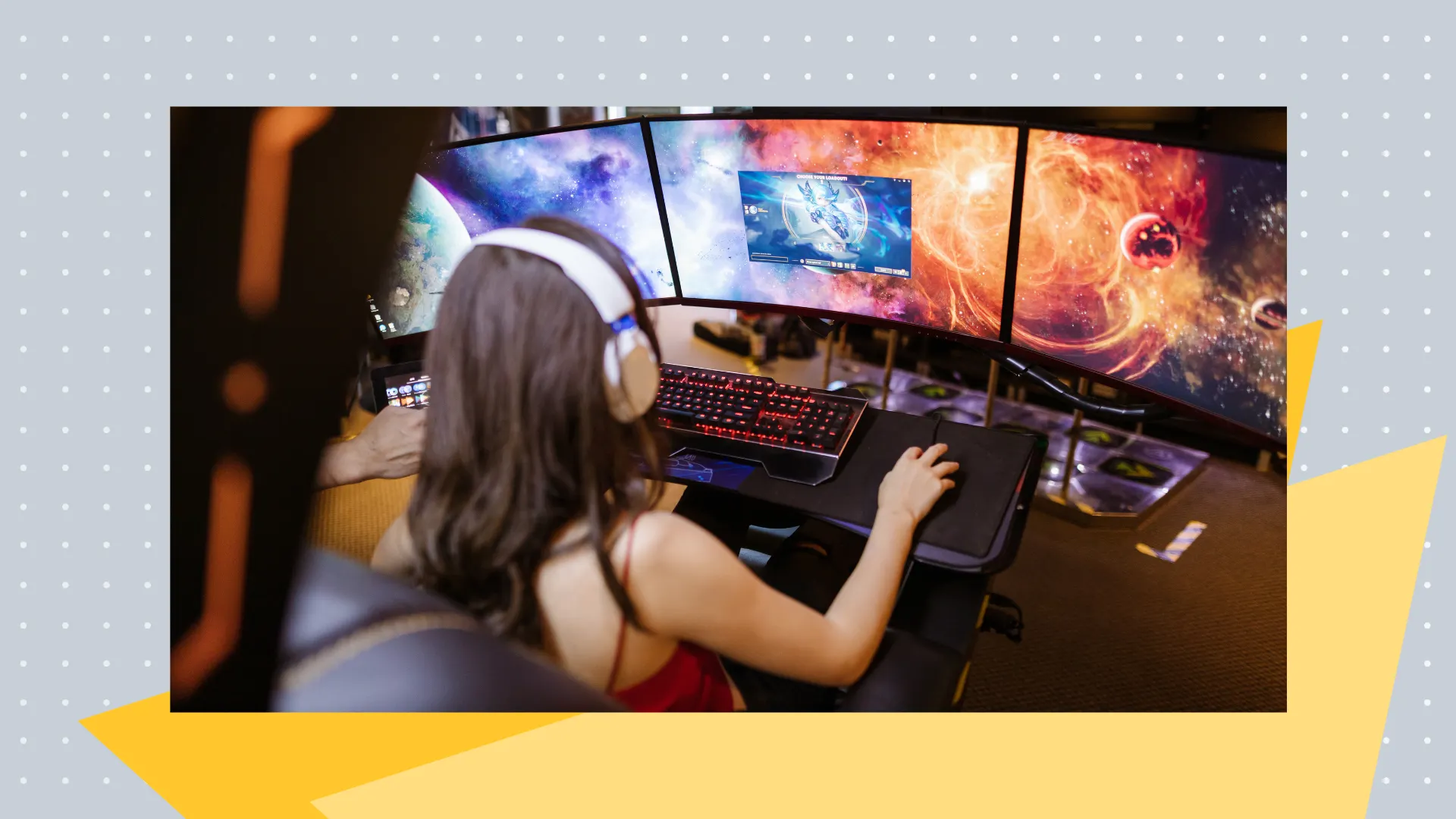 Il 2022 è ormai agli sgoccioli e tra gli sviluppatori e i gamer di tutto il mondo cresce l'attesa per l'arrivo dei migliori giochi per PC del 2023.

Se anche tu non vedi l'ora di scoprire le novità che arriveranno sul mercato nei prossimi dodici mesi, continua a leggere e dai un'occhiata alle nostre anticipazioni esclusive.
Ecco i migliori giochi per PC del 2023
Se hai già provato tutti i giochi top per PC del 2022 e stai preparando la lista dei titoli da accaparrarti il prossimo anno, questo articolo è ciò che fa per te: abbiamo selezionato i migliori giochi per PC del 2023!
1. Street Fighter 6
Gli appassionati di Street Fighter saranno entusiasti di sapere che l'anno che verrà regalerà loro un nuovo capitolo della serie, dopo ben 7 anni dall'ultimo lanciato sul mercato.
Il titolo di Capcom porterà una ventata di novità tra i giochi d'azione e di combattimento e sarà indubbiamente uno dei migliori giochi per PC del 2023.
Secondo le indiscrezioni, il fiore all'occhiello del capitolo sarà la nuovissima modalità World Tour.
2. Final Fantasy 16
Passando da uno dei migliori giochi per PC del 2023 a un altro, Square Enix sta per lanciare il sedicesimo titolo di una delle serie più amate di sempre: Final Fantasy.
A quanto pare, la nuova uscita sarà ancora più avvincente delle precedenti, per cui preparati a vivere un'avventura unica e inizia a pensare al tuo nome da combattimento (se hai bisogno di un aiutino, puoi usare il generatore nomi D&D).
Del resto, c'è una ragione se alcuni dei capitoli precedenti sono riusciti a rimanere tra i giochi top per PC del 2022.
3. Baldur's Gate 3
La collezione di giochi di ruolo Baldur's Gate sta per ricevere il suo terzo titolo e siamo certi che conquisterà un posto tra i giochi top per PC del 2023.
In realtà avremmo potuto inserirlo anche tra i migliori giochi per PC del 2022, dal momento che è rimasto disponibile in anteprima per molto tempo, anche se la versione ufficiale verrà lanciata solo il prossimo anno.
In base a ciò che è già stato svelato, il tema principale sarà un viaggio alla scoperta dei regni perduti, per la felicità di tutti gli appassionati di Dungeons & Dragons e dei giochi per PC in generale.
4. Diablo 4
Blizzard fa ritorno sulla scena del gaming con Diablo IV "Return to Darkness", un RPG carico d'azione.
Se la qualità dei capitoli precedenti della serie non fosse un motivo sufficiente per inserirlo già tra i migliori giochi per PC del 2023, aggiungiamo anche che porterà con sé grandi novità nella personalizzazione dei personaggi di giochi.
A queste vanno inoltre aggiunte le nuove modalità PVP e Open World, che contribuiranno a renderlo uno dei più apprezzati giochi free-to-play sul mercato.
5. FIFA 24 / EA Sports FC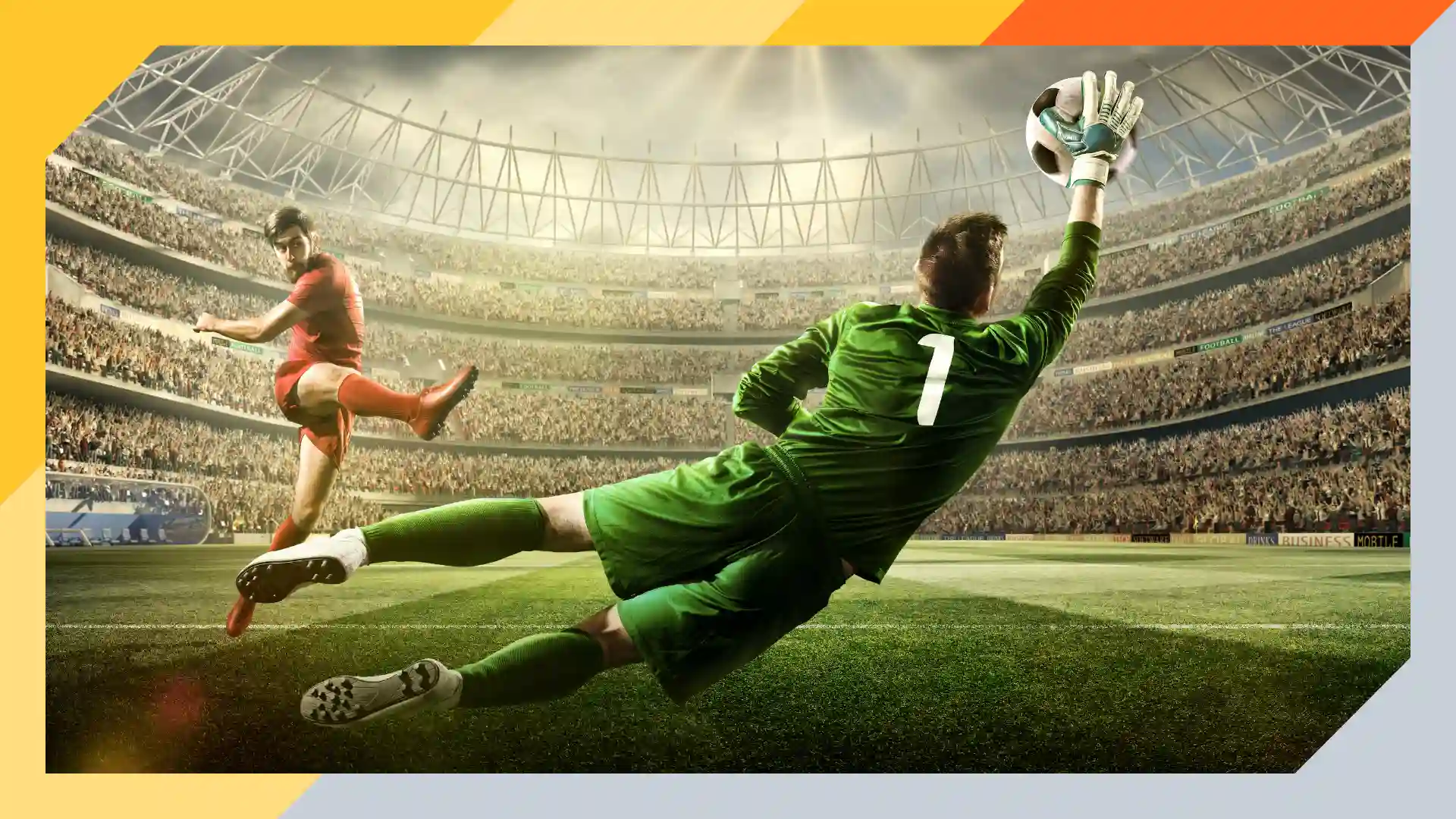 Potevamo forse non inserire il re dei giochi di calcio tra i migliori giochi per PC del 2023? Al di là dei successi delle edizioni precedenti, FIFA 24 potrebbe riservarci grandi sorprese visto che si tratterà del primo capitolo lanciato dopo la rottura con EA Sports.
Allo stesso tempo vedrà la luce EA Sports FC, un titolo interamente sviluppato dalla storica casa di produzione, che nelle ultime settimane è riuscito a suscitare la curiosità dei fan dei giochi single player e di chi non vede l'ora di battere gli amici in una sfida all'ultimo goal.
6. Starfield
L'attesissimo progetto di Bethesda Game Studios giungerà finalmente sul mercato nel nuovo anno e sembra avere tutte le carte in regola per diventare uno dei migliori giochi per PC del 2023.
Starfield nasce sulla scia dei giochi spaziali di maggior successo ed è stato descritto dal suo regista, Todd Howard, come una sorta di "Skyrim nello spazio".
È ambientato nel 2310 e ti catapulterà nel bel mezzo della guerra coloniale tra due fazioni contrapposte: le United Colonies e il Freestar Collective. Che tu sia un fan dei giochi di questo genere o meno, siamo certi che non ti deluderà.
7. Resident Evil 4 Remake
Un grande classico dei giochi horror sta per tornare dal lontano 2005 in una versione rinnovata: Resident Evil 4.
In questa nuova avventura indosserai i panni dell'agente Leon S. Kennedy e dovrai salvare Ashley Graham, la presidente degli USA.
Potevamo forse escluderlo dalla nostra lista dei migliori giochi per PC del 2023?
8. Dragon Age: Dreadwolf
Dalla collaborazione di BioWare ed Electronic Arts è nato un titolo che farà parlare di sé, Dragon Age: Dreadwolf. Si tratta del quarto capitolo della serie e può essere considerato il sequel di Dragon Age: Inquisition, con Solas che assume il ruolo di antagonista.
La collezione ha riscosso un enorme successo sin dal lancio del primo titolo, nel 2009, riuscendo a mantenere un grande seguito grazie all'alto livello di qualità dei capitoli successivi.
Con queste premesse, siamo certi che Dragon Age: Dreadwolf sarà uno dei migliori giochi per PC del 2023.
9. Forspoken
Luminous Productions sarà uno dei primi produttori a lanciare un titolo nell'anno che sta per iniziare, visto che Forspoken sarà disponibile già a partire dal 24 gennaio.
Si tratta di un gioco di ruolo ambientato in un mondo aperto e coinvolgente, la cui protagonista è Frey, una ragazza comune che viene catapultata da New York al fantastico mondo di Athia. A giudicare dall'attesa suscitata, molti lo considerano già uno dei migliori giochi per PC del 2023.
10. Redfall
Questo è l'unico dei giochi FPS a essere stato inserito nella nostra lista dei migliori giochi per PC del 2023 e merita una menzione speciale.
Arkane Austin è infatti riuscita a creare un prodotto che rappresenta nel modo migliore i giochi coop, senza rinunciare a una modalità a giocatore singolo a dir poco perfetta.
Se ti abbiamo incuriosito, provalo per iniziare a dare la caccia ai vampiri che si nascondono dietro ogni angolo.
Riscopriamo i migliori giochi per PC del 2022
L'anno sta per concludersi e non c'è momento migliore per riscoprire i giochi top per PC del 2022, scelti in base a popolarità, giocabilità e incassi.
Abbiamo selezionato i 5 titoli che secondo noi rappresentano i prodotti migliori usciti quest'anno.
A nostro avviso, il gioco che al momento rappresenta il punto più alto del settore è Elden Ring.
Si tratta di un titolo fantasy nato dal genio di Hidetaka Miyazaki, già autore di Dark Souls, ed è ispirato alla serie "Cronache del ghiaccio e del fuoco" di George R.R. Martin.
Se sei alla ricerca di un'avventura in cui ogni angolo nasconde un mistero, questo è il gioco che fa per te.
Elden Ring
Erano molti i gamer a chiedersi quanto avrebbero dovuto aspettare prima che un gioco di Dark Souls facesse il suo debutto nel genere del mondo aperto e la loro attesa sembra essere terminata.
Elden Ring di Miyazaki ha tutte le carte in regola per soddisfare persino gli utenti più esigenti: un equilibrio perfetto tra fantasy e azione, una buona dose di nemici temibili e aree sicure in cui potrai dare sfogo al tuo istinto da esploratore.
Per comprendere il livello di successo raggiunto basta considerare che è riuscito a piazzarsi tra i dieci giochi che hanno incassato di più nel 2022, subito dopo Bayonetta 3.
God of War
Il 2022 è iniziato in grande stile con l'arrivo a gennaio di God of War, un gioco che regge il passare del tempo come pochi altri.
L'avventura di Kratos e il suo obiettivo di offrire una vita migliore al figlio hanno convinto milioni di utenti in tutto il mondo, tanto che il titolo potrebbe confermarsi come uno dei migliori giochi per PC del 2023.
Neon White
L'estate ha visto l'arrivo di questo velocissimo gioco d'azione in prima persona e non possiamo che ringraziare il produttore per questo regalo inaspettato.
In Neon White dovrai guidare il protagonista che dà il titolo al gioco, un assassino scelto all'inferno per battersi con altre creature malvagie nel tentativo di redimere i suoi peccati.
È caratterizzato da un'atmosfera coinvolgente che ricorda i titoli arcade ed è indubbiamente uno dei migliori giochi da scaricare al momento.
Ghostwire: Tokyo
Ambientato nel cuore di una Tokyo del futuro, questo gioco a mondo aperto ti condurrà in un viaggio spaventoso durante il quale dovrai risolvere il mistero dei cittadini scomparsi.
La tua missione sarà quella di ripulire le strade della capitale giapponese dagli spettri che la popolano.
Scorn
Ultimo ma non da meno, Scorn è stato uno dei giochi di maggior successo di quest'anno.
Nonostante non sia tra i titoli che hanno incassato di più, è estremamente popolare grazie alla sua combinazione perfetta di giochi survival, elementi biopunk e atmosfera horror.
Dal punto di vista grafico è un vero capolavoro, anche se alcuni utenti trovano che con il tempo possa rivelarsi un po' frustrante e difficile da completare.
Al di là delle opinioni personali, si conferma come uno dei titoli meglio riusciti e siamo curiosi di scoprire se i migliori giochi per PC del 2023 riusciranno a superarlo.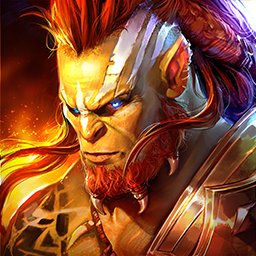 RAID: Shadow Legends
Raccogli 700+ Campioni & Battiti Per La Gloria