I migliori giochi per il 2023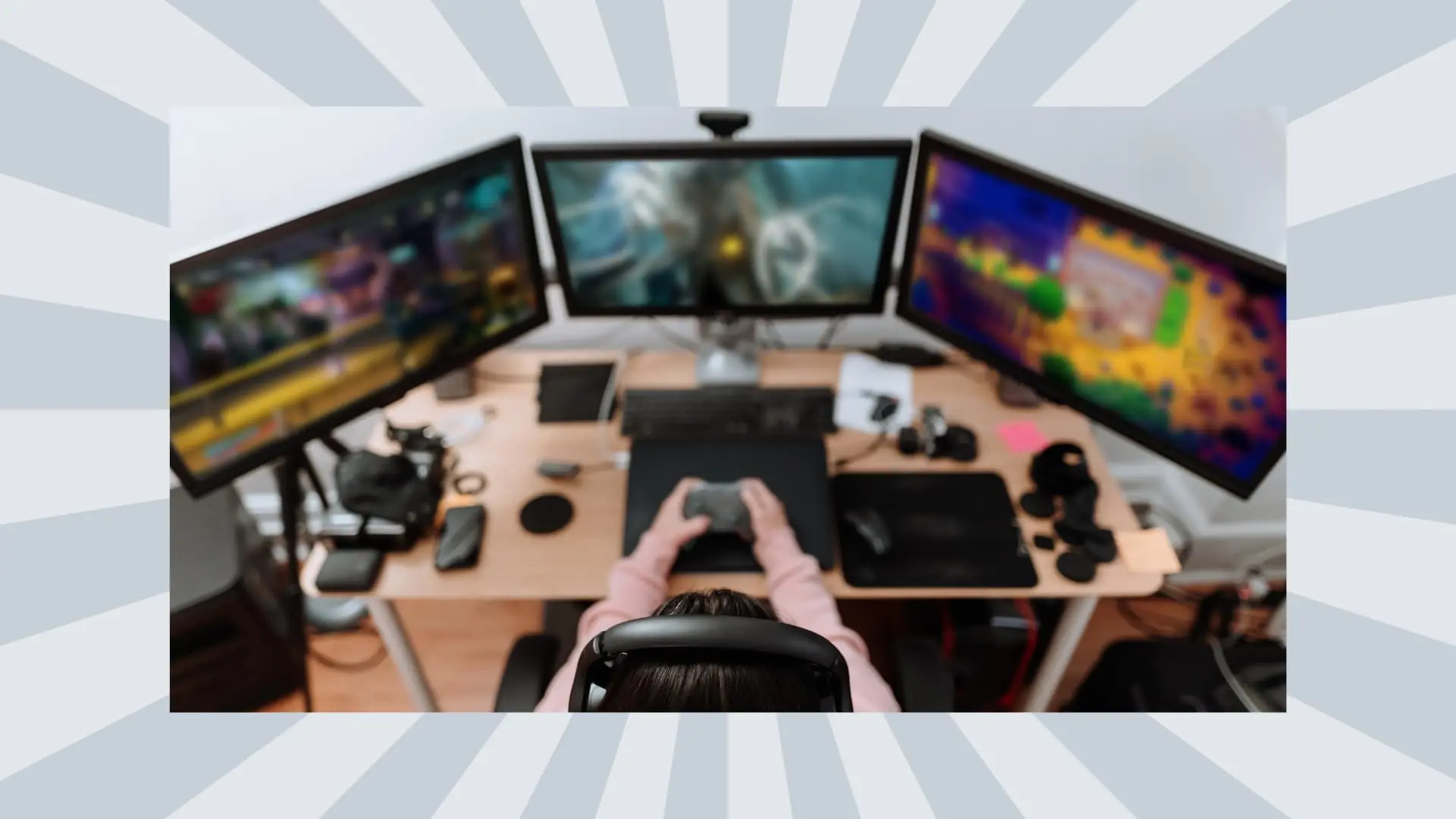 Quali saranno i migliori giochi del 2023? Quest'anno non smette mai di stupirci con grandi novità per PC, console e dispositivi mobili, tra le piccole perle e i titoli più attesi di produttori del calibro di Activision, Capcom e Bethesda.

Per aiutarti a scegliere il titolo perfetto per te, abbiamo stilato una lista che include le novità di quest'anno e alcuni dei migliori videogiochi di sempre, che confronteremo con le ultime uscite per scoprire se reggono il passo.
Non importa se la tua passione sono i giochi sparatutto (shooters), le sfide sportive o i giochi di sopravvivenza, in questo articolo troverai qualcosa che ti piacerà.
I 5 migliori videogiochi in assoluto: la nostra recensione
Se non sai quale titolo scegliere, la nostra lista dei cinque migliori giochi online è ciò che stai cercando. Ovviamente si tratta della nostra opinione e i gusti sono soggettivi, ma siamo certi che i gamer di tutto il mondo concorderanno con noi quando diciamo che questi giochi hanno stabilito un nuovo standard nel mondo dell'intrattenimento, sia su desktop che su console.
1. The Legend of Zelda: Ocarina of Time
La Nintendo 64 ha conquistato un'intera generazione di appassionati e pochi giochi hanno contribuito al suo successo quanto The Legend of Zelda: Ocarina of Time. Il titolo si è diffuso rapidamente a livello globale, vendendo oltre sette milioni di copie grazie a uno stile unico e a una colonna sonora epica. Non è certo una sorpresa che questo classico d'azione-avventura venga ancora oggi considerato uno dei migliori giochi online di tutti i tempi.
2. Grand Theft Auto IV
Grand Theft Auto IV, sesto capitolo dell'omonima serie di Rockstar Games, ti trasporta nel cuore di Liberty City, un mondo aperto ispirato a New York e in cui la prospettiva in terza persona consente di esplorare le tre isole principali e Alderney, a piedi o su un veicolo. GTA IV detiene il record per il prodotto di intrattenimento dalle vendite più rapide, avendo incassato ben 310 milioni di dollari nelle prime 24 ore. La modalità multigiocatore disponibile su internet è altrettanto divertente e lo inserisce a pieno titolo tra i migliori giochi online.
3. Red Dead Redemption 2
Rimaniamo in casa Rockstar Games con il terzo capitolo della serie Red Dead, nel quale dovremo tornare al XIX secolo per seguire le vicende del fuorilegge Arthur Morgan, alle prese con il crollo del selvaggio West. Red Dead Redemption 2 ha richiesto ben otto anni di lavoro che hanno dato i loro frutti, con effetti cinematografici, comandi intuitivi e una trama che hanno accumulato premi e riconoscimenti. Con un curriculum di questo livello e oltre 50 milioni di copie vendute nel mondo, potevamo non annoverarlo tra i migliori videogiochi?
4. Elden Ring
Nonostante sia sul mercato da appena un anno, Elden Ring ha già conquistato un posto di riguardo nel settore. In pochi mesi, questo gioco di ruolo in stile fantasy ha vinto il titolo di "Game of the Year" e ha venduto almeno 20 milioni di copie a livello globale. Non siamo gli unici a pensare che meriti di stare tra i migliori giochi online in assoluto: Metacritic lo ha valutato con un 96/100 mentre IGN e GameSpot gli hanno assegnato un punteggio di 10/10.
5. Half-Life 2
Il sequel del grande successo di Valve del 1998 ha contribuito a ridefinire il concetto di sparatutto in prima persona: il produttore ha investito milioni nel suo nuovo processore Havok per riprodurre un mondo più realistico e offrire un'esperienza estremamente coinvolgente. Dovrai guidare Gordon Freeman, come nella versione originale, ma a distanza di due decenni dal tragico incidente alla Black Mesa Research Facility. Se non ti abbiamo ancora convinto, pensa che i lettori del Guardian lo hanno inserito tra i migliori giochi online degli anni 2000.
Qual è il gioco del momento?
Tenendo conto unicamente del numero di giocatori attivi, PUBG: Battlegrounds è indubbiamente il titolo più popolare del 2023 e uno dei migliori giochi gratis online di sempre. Si è rivelato in grado di catturare l'attenzione dei giocatori meno assidui e può vantare ben 1,77 miliardi di download, ovvero quasi il doppio rispetto al secondo in classifica, Crossfire (1 miliardo).
I 10 migliori giochi online del 2023: i titoli disponibili e le novità in arrivo
Adesso confronteremo i migliori giochi online del passato più recente con le grandi novità del 2023. Abbiamo scelto alcuni dei migliori titoli da giocare quest'anno, su desktop o console, includendo quelli già usciti nel primo trimestre e quelli in arrivo nei prossimi mesi.
1. The Legend of Zelda: Tears of the Kingdom
Tears of the Kingdom è il prossimo capitolo dell'iconica serie Legend of Zelda. È stato ideato come sequel di Breath of the World (2017), è ambientato nel mondo aperto di Hyrule e, nonostante si sappia ancora poco, siamo certi che anche questa volta Nintendo non ci deluderà. Tears of the Kingdom dovrebbe arrivare anche su Switch e probabilmente si tratterà dell'ultimo grande titolo della console portatile, prima che venga presentato il suo successore.
2. Resident Evil 4
Capcom è già riuscita a portare Resident Evil 2 e 3 sulle console di nuova generazione e ha ripetuto l'impresa con Resident Evil 4. L'attesa degli appassionati della serie è terminata il 24 marzo e, nonostante fosse difficile, il produttore ha migliorato ulteriormente un titolo nato quasi perfetto. Se non vedi l'ora di ricevere una scarica di adrenalina, provalo anche tu per scoprire perché merita di stare nella lista dei migliori giochi online.
3. Dead Space
Rimanendo in tema di remake, EA ha lanciato il suo nuovo Dead Space a gennaio e il titolo sembra avere tutte le carte in regola per rivelarsi come uno dei migliori giochi di quest'anno. Basato sulla versione del 2008, questo capolavoro del genere survival è stato totalmente rinnovato grazie a Frostbite, il processore di nuova generazione di EA, con il quale sono stati creati nuovi elementi e personaggi senza rinunciare allo stile originale del gioco.
4. Street Fighter 6
Street Fighter 6 sta per riportare alla ribalta i giochi di combattimento. Il nuovo capitolo dell'omonima serie leggendaria dovrebbe arrivare sul mercato quest'estate e promette già una valanga d'azione: potrai creare il tuo personaggio preferito e sfidare gli avversari su un incredibile ring online. Non lo abbiamo ancora provato ma sospettiamo che scalerà velocemente la classifica dei migliori giochi online.
5. Starfield
Negli ultimi anni Bethesda ci ha viziati con mondi aperti del calibro di Fallout e The Elder Scrolls e tutto indica che stia per ripetere l'impresa con Starfield, un titolo dall'ambientazione intergalattica. Costruisci la tua astronave personale, esplora più di 100 sistemi solari diversi e scopri migliaia di nuovi mondi per stabilire alleanze spaziali.
6. Final Fantasy XVI
Sono pochi i giochi in uscita nel 2023 più attesi dell'ultimo nato in casa Square Enix: Final Fantasy XVI. Sarà un titolo a giocatore singolo, uscirà in esclusiva su PlayStation 5 e, secondo alcune indiscrezioni, adotterà uno stile più vicino ai fantasy occidentali, come God of War o The Witcher. Se le informazioni si riveleranno corrette, gli amanti delle ambientazioni giapponesi potranno rimanere delusi da quello che si prospetta già come uno dei migliori giochi online di quest'anno.
7. Star Wars Jedi: Survivor
I fan della serie non vedono l'ora di scoprire se il seguito del successo del 2019, Star Wars Jedi: Fallen Order, sarà all'altezza delle aspettative. La trama include delle novità e ruota intorno agli sforzi di Cal Kestis per sfuggire all'Impero Galattico, la cui missione è uccidere gli ultimi membri dell'Ordine 66. Preparati ad affrontare nuovi temibili nemici, come il Gen'Dai Rayvis e il senatore imperiale Pau'an.
8. Atomic Heart
Atomic Heart è stato lanciato sul mercato il mese scorso, dopo essere stato atteso come uno dei migliori giochi online dell'anno. Ha richiesto ben quattro anni di lavorazione e può vantare una colonna sonora composta da Mick Gordon, autore di molte delle musiche originali di Doom.
9. Redfall
Sulla scia del grande successo di pubblico e critica dello sparatutto Deathloop, Arkane sta per tornare con un nuovo titolo: Redfall. La trama ruota intorno a Redfall, una cittadina del Massachusetts infestata dai vampiri nati da un esperimento fallito. Combinando mondo aperto ed elementi survival, potrebbe entrare a pieno titolo nella lista dei migliori giochi online.
10. S.T.A.L.K.E.R. 2: Heart of Chernobyl
Lo studio di produzione ucraino GSC Game World sta per lanciare il quarto capitolo della serie Stalker. L'uscita di Heart of Chernobyl è prevista per dicembre e ci porterà alla scoperta della città di Pripyat e dell'area rossa che circonda l'iconica centrale nucleare di Chernobyl. Il gioco è stato progettato con il processore Unreal Engine 5 e potrebbe offrirci una grafica impareggiabile, soprattutto con l'aggiunta del ray-tracing.
Siamo giunti alla fine del nostro viaggio nelle anteprime di quest'anno e non hai che l'imbarazzo della scelta, tra le grandi novità del 2023 e i classici che sono oramai entrati nella cultura popolare.
Ovviamente siamo coscienti del fatto che la nostra selezione è soggettiva e che chiunque potrebbe creare la propria lista dei migliori giochi online di quest'anno, ma il bello di questo mondo è proprio questo: i giochi di ultima generazione hanno raggiunto un livello di creatività e innovazione tale da offrire la soluzione perfetta per ognuno di noi!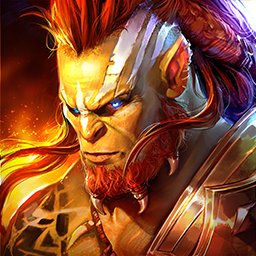 RAID: Shadow Legends
Raccogli 700+ Campioni & Battiti Per La Gloria