Auge y caída de la consola OUYA, la favorita en Kickstarter por 8,6 millones de dólares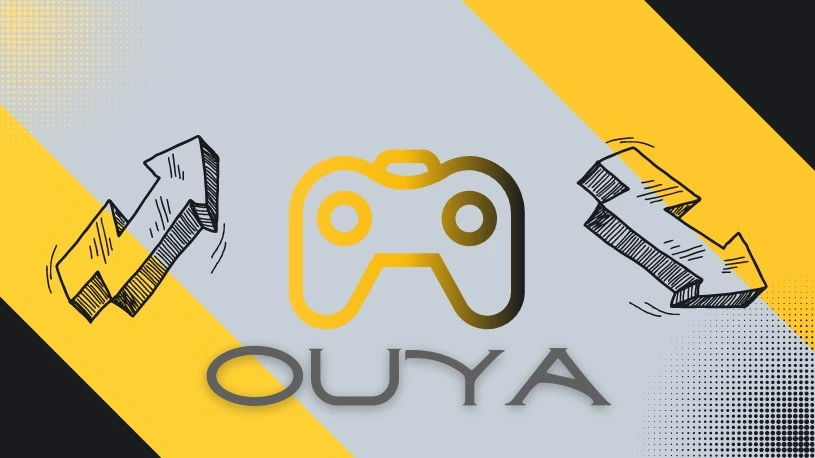 En 2013, hubo mucho ruido en torno a una autoproclamada "revolución" en el gaming. En realidad, todo comenzó en 2012 con una de las campañas respaldadas por Kickstarter de más éxito que la plataforma de juego haya visto jamás.
OUYA, que se anunciaba como una asequible consola de gaming en TV de categoría mundial, superaría con creces su objetivo de crowdfunding (micromecenazgo).

En su camino hacia el lanzamiento, se anunció un ligero retraso, pero en general, se diría que todo fue viento en popa. Tras su lanzamiento ligeramente aplazado, la videoconsola OUYA estaba en todas las estanterías comerciales, tenía juegos, un mando para PC y muchos patrocinadores habían recibido el nuevo hardware.
Aun así, no todo lo relacionado con la nueva OUYA impulsada por Android marchaba bien, y una serie de lo que ahora parecen ser señales de alerta demostraron ser cimientos inestables. Al final, no pudo recuperarse después de un débil comienzo, y ahora, la consola OUYA ya no existe.
Entonces, ¿cómo llegó OUYA a tales cotas cumpliendo aparentemente sus promesas, pero desmoronándose después en el cementerio de plataformas destinadas a "cambiar el sector" y usurpar los puestos a Sony, Nintendo y Microsoft?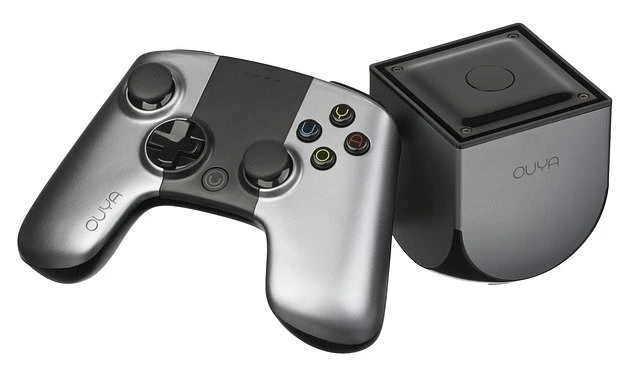 OUYA: la pequeña caja que pudo haber triunfado
Tras el omnipotente enfrentamiento entre la Xbox 360, la PlayStation 3 y la Wii que comenzó en 2005, los gamers se preparaban para ampliar a ocho el número de generaciones de consolas.
La Wii U murió prácticamente al poco de su lanzamiento, mientras que 2013 prometía ser un año mejor y más importante para la PS4 y la Xbox One, manifiestamente más caras. Aquí es donde OUYA Android vio su oportunidad.
Ante el rápido crecimiento en popularidad de los móviles gaming, principalmente por su precio, la fundadora Julie Uhrman decidió que lo que la gente quería era un gaming rentable pero en el televisor.
El televisor y el uso de un mando parecían ser las señas de identidad de los juegos de gama alta, aunque el proyecto aún reconocía que los juegos de consola portátil seguían siendo tremendamente populares, y con razón.
Dicho esto, la esperanza era también atraer algunos juegos de renombre, como los RPG o los juegos de supervivencia.
Así, OUYA Android partió con el objetivo de ser fundamentalmente lo opuesto a la Xbox One y la PlayStation 4.
Por ejemplo:
La consola OUYA tenía un diseño muy minimalista, mientras que la PS4 y la Xbox One eran grandes y feas;
Xbox One y PlayStation 4 se lanzaron al mercado a 499 dólares cada una, mientras que OUYA fijó un precio de 99 dólares;
Los videojuegos habían subido paulatinamente hasta la marca de los 50 dólares, por lo que todos los juegos de OUYA Android serían free to start, es decir, juegos gratis online con compras en su interior.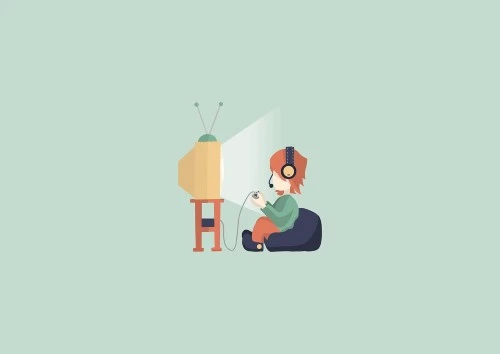 Además de estas promesas de cara al cliente, el sitio web de la consola OUYA afirmaba que también quería que su plataforma fuera accesible para todos los desarrolladores. Se podían utilizar todos los kits de desarrollo, la OUYA era completamente hackeable y los desarrolladores no tendrían que pagar derechos de licencia.
Con una visión tan idealista que combinaba el gaming en TV con la accesibilidad en todos los frentes, no es de extrañar que el proyecto recibiera un apoyo tan grande.
Añade frases como "Lo mejor de todo es que el mando, la consola y la interfaz de clase mundial de OUYA vienen en un paquete bonito y barato. Todos los juegos serán gratuitos, al menos para probarlos", de la página de Kickstarter, y lograrás un atractivo masivo.
El objetivo original del proyecto era el de alcanzar una financiación de 950.000 dólares, lo que no era poco. Al cabo de un día, se habían alcanzado los 2 millones de dólares. Una vez que todos los patrocinadores habían contribuido, la cantidad prometida era de 8.596.474 dólares.
La gente creía en ese "asesino" de consolas de gran potencial, pero alrededor de un año tras el lanzamiento del proyecto (10 de julio de 2012), la expectación se agrió.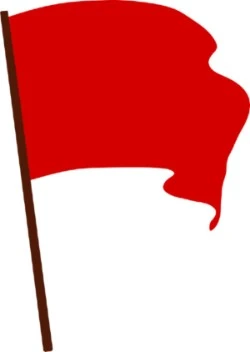 Señales de alerta en la retrospectiva de la campaña de Ouya
Siempre hubo dudas en torno a la capacidad de una empresa para vender la OUYA por 99 dólares y cumplir todas sus promesas, pero los patrocinadores apoyaron firmemente el proyecto. Con el lanzamiento previsto para junio de 2013, la fundadora Uhrman apareció como tercer ponente principal de la SXSW Interactive.
Ya sea por el enfoque de ser un producto muy barato y accesible o simplemente por la falta de preparación, la sesión de preguntas y respuestas sobre la videoconsola OUYA no ayudaron a su conveniencia.
Uhrman no solo llevó el prototipo a escena en una bolsa de papel marrón, sino que lo describió como "nada especial". Tampoco ayudó que Uhrman respondiera "no lo sé" a la pregunta sobre sus juegos de lanzamiento.
El lanzamiento de la consola se retrasó hasta el 25 de junio, obteniendo unas semanas más para solucionar las cuestiones de envío. Aun así, el sitio web de la consola OUYA estaba en funcionamiento, informaba de que había más de 100 juegos en ella y los pedidos anticipados fluían. Entonces llegó el E3 2013.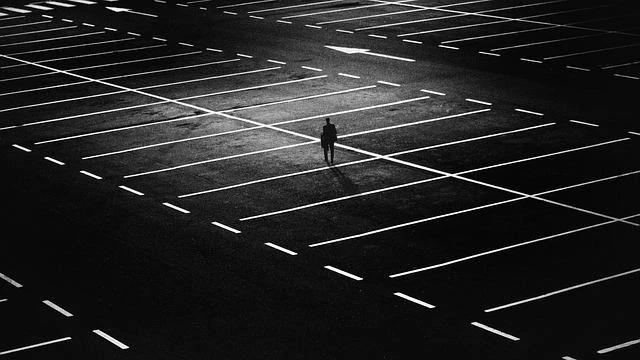 El 13 de junio se informó de que los responsables de OUYA habían montado un parque frente a la convención de gaming, ya que no fueron invitados a asistir al E3 propiamente dicho.
La Entertainment Software Association (ESA) optó por aparcar un camión para ocultar la vista del parque, por lo que OUYA se expandió delante del camión. La ESA llamó a la policía, pero todo parecía estar en orden.
El parque contó con demostraciones prácticas de algunos de sus mejores juegos para gamers y oportunidades para los desarrolladores, pero se detectaron problemas que los patrocinadores no dejaron pasar por alto.
La videoconsola OUYA ofrecía la posibilidad de jugar a juegos indie de pequeño tamaño y acceder a puertos de forma gratuita. El dispositivo tenía cuatro menús: Play, Make, Manage, and Discover (Juega, crea, gestiona y descubre). A través de Play y Discover se podía encontrar juegos de OUYA.
En Make, los desarrolladores podían hacer un seguimiento de las aplicaciones que estaban creando.
Sin embargo, la consola OUYA fue muy criticada por los expertos por tener mucho potencial, pero una gran falta de calidad. El mando de OUYA era barato y endeble, y los juegos de OUYA, de baja calidad. Fue una estrepitosa caída en desgracia, y la consola acabó descatalogada en julio de 2015.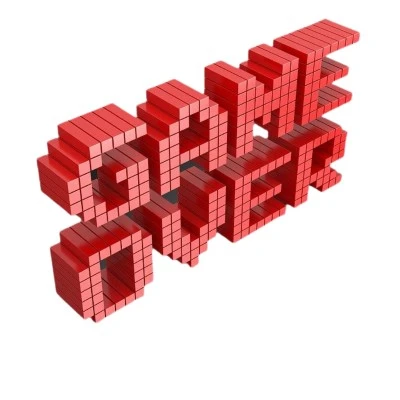 ¿Sigue existiendo OUYA?
En pocas palabras: no, OUYA ya no existe. Después de que la empresa y sus activos se vendieran a Razer Inc., el sitio web de la consola OUYA se cerró, el hardware –como el mando y la consola OUYA– se dejó de fabricar y el soporte técnico terminó, misericordiosamente, en junio de 2019.
Aunque la plataforma era muy accesible, OUYA fracasó porque no cumplió su promesa de tener un "mando, una consola y una interfaz de primera clase". Todos ellos se consideraron en general de baja calidad; en concreto, el mando de OUYA, y los juegos, aparte de TowerFall, no impresionaron.
La consola OUYA funcionó técnicamente durante varios años (bajo las alas de Razor), pero se podría argumentar que en realidad murió a los dos años de su lanzamiento gracias a los 8,6 millones de dólares recaudados en Kickstarter.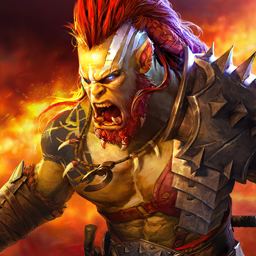 RAID: Shadow Legends
Colecciona 700+ Campeones y lucha por la gloria