El código Konami - ¡Puede hacer de todo! (o casi todo)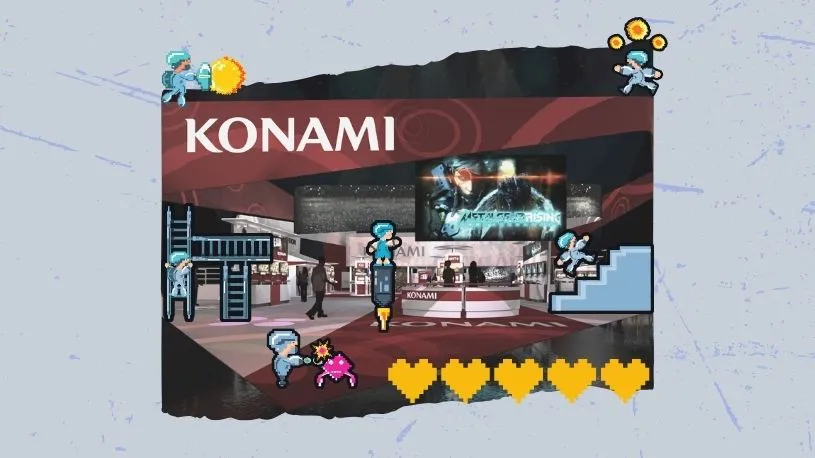 Desde los inicios de la industria de los videojuegos, los códigos de truco han formado parte esencial tanto de la mecánica de juego como de las muchas subculturas dentro de este mundo.

No existe ninguna clave de algún truco reconocido culturalmente, y hasta emblemático, que un gamer no pueda recitar de memoria.
Por un lado tenemos, por ejemplo, "rosebud", el truco para generar dinero de los primeros juegos de The Sims. Por otro, están los alucinantes trucos de Grand Theft Auto, como "Kangaroo", que le da a tu personaje la habilidad de saltar 100 metros, o "BSXSGGC", que hace explotar todo lo que toques automáticamente.
Asimismo, no podemos dejar de mencionar el reconocido truco de modo dios, que se encuentra en todos los juegos de mundo abierto de la desarrolladora Bethesda. Solo tienes que escribir "tgm" en la casilla de texto para activarlo.
Y aunque trucos como estos, sin importar su naturaleza, han tenido un gran impacto en nuestra memoria cultural de los videojuegos, solo hay un código de truco que destaca sobre todo el conjunto, uno que fácilemente puede ser proclamado el truco más famoso de todos los tiempos.
Claramente nos referimos nada menos que al código Konami. Se trata del código capaz de aumentar vidas, impulsar la fuerza y hasta facilitar niveles; tan famoso que ha sido importado a prácticamente cientos de juegos exitosos.
Y, ¿;cuál es exactamente el código Konami? La versión original del Konami code, y la más ampliamente reconocida, es la siguiente:
Arriba, Arriba, Abajo, Abajo, Izquierda, Derecha, Izquierda, Derecha, B, A
Millones de vidas virtuales se han salvado gracias a este comando, y una cantidad incalculable de gamers han superado niveles que antes creían imposible solo con su ayuda. Pero, ¿;para qué se usa específicamente? Esta respuesta tiene muchas aristas.
Desde su introducción a nuestros controles en 1986, cuando fue usado por primera vez en Gradius, el juego shooter de Nintendo Entertainment System (NES), el código ha evolucionado y se ha adaptado.
Como veremos más adelante, el uso del código se ha extendido de tal manera dentro de la cultura de los videojuegos, que cada vez se añade a más juegos que ni siquiera están relacionados con la desarrolladora Konami.
Si introduces el código Konami, o alguna de sus variaciones, en tu teclado o control, lo que obtengas dependerá completamente del juego.
Tal vez recibas vidas extras, o más poderes, incluso podrías recibir un arma turboalimentada. Pero no solo eso, podrías recibir el poder de derrotar automáticamente a tu oponente, de crear un nuevo vehículo o de hundir un barco de guerra.
En ocasiones, puede que lo único que obtengas sea un mensaje emergente diciendo que dejes de hacer trampa. Sin importar el resultado, lo cierto es que el código Konami fue y sigue siendo un referente valioso dentro de la cultura gamer, además de un recurso útil.
¿;Y cómo fue el surgimiento de este legendario truco?
Historia del Código Konami
Como te habrás imaginado, el truco empezó su trayectoria en los juegos desarrollados por Konami, el gigante japonés de la industria de los videojuegos y responsable de franquicias exitosísimas como Metal Gear, Silent Hill, y Castlevania.
Para ser más específicos, el juego apareció por primera vez en 1986 en el matamarcianos de NES Gradius. Con solo pausar el juego e introducir el código, podías desbloquear automáticamente diversas mejoras integradas al juego.
No fue sino un año más tarde que el juego ganó renombre dentro de la industria, con el lanzamiento del juego de guerra futurista Contra, uno de los primeros y más icónicos juegos PvP hasta la fecha.
La dificultad notoria de este juego en modo historia lo catapultó como un título de élite dentro de las subculturas del mundo de los videojuegos. Esto llevó al equipo de Konami a echarle una mano a los jugadores inexpertos para que lograran pasar al siguiente nivel. Es así como decidieron incluir el código Konami, que otorga automáticamente treinta vidas al introducirlo en el menú de inicio.
El revuelo por el código empezó a intensificarse más tarde ese año, cuando Nintendo lo incluyó en la columna de "información clasificada" de la revista de culto Nintendo Power, una guía de edición mensual, popular entre los jugadores más comprometidos.
A partir de ese momento, los jugadores de NES empezaron a ver el código Konami como un texto sacro. Y no pasó mucho tiempo antes de empezar a ver playeras, tazas, sudaderas y afiches impresos con el código, proliferando en todo Japón, Norteamérica y el resto del mundo.
Rápidamente, el equipo experto de Konami vió la oportunidad y decidió incorporar el código en todos sus prestigiosos lanzamientos en los años siguientes.
Luego del éxito arrollador de Contra, los títulos más famosos de NES, como Life Force (1987), Nemesis (1990) y From Myth to Laughter (1991) de la serie Parodious, todos contenían el código Konami. Este hecho lo consolidó como un pilar de la cultura gamer.
El resto, como ya saben, es historia.
Juegos Konami que usan el código
A todas estas, ¿;para qué se usa el código Konami? Te lo explicaremos a medida que analizamos los títulos de Konami, famosos por incluir el código de forma creativa y , a menudo, contradictoria.
Desde juegos de estrategia de gran complejidad hasta sangrientos juegos de disparos en primera persona, el código Konami ha sido de gran utilidad en infinitas oportunidades durante décadas. Acá te mostramos los mejores ejemplos de juegos producidos por Konami.
Dance Dance Revolution
Se trata del juego de baile arcade más famoso del mundo, el mismo que ha causado el colapso de extremidades torcidas por el peso de rutinas que ameritan una agilidad y flexibilidad extraordinaria.
Seguramente te preguntarás cómo pudieron incorporar el código Konami en un juego como Dance Dance Revolution. Pues el equipo de Konami hizo un gran trabajo para incluir el código en casi todos los lanzamientos de la franquicia.
En la segunda entrega de la serie, al introducir el código en el menú de títulos se desbloquea un "súper modo" secreto de dificultad excepcional. Asimismo, en la quinta versión, el código desbloquea imágenes y personajes de juegos nuevos.
En Dance Dance Revolution Extreme, el código se incorporó en la canción Twin Bee, así que puedes marcarlo al ritmo de tus pasos en tiempo real.
Las Tortugas Ninja
Esta serie siempre ha sido un referente de humor. Es de esperarse, entonces, que el uso del código Konami en los lanzamientos de Nintendo sea reflejo de la jocosidad característica de la franquicia.
En Fall of the Foot Clan (solo en Game Boy) el código recarga tu energía al 100%, aunque sólo puedes usarlo una vez durante todo el juego. Mientras que en otros juegos el código te convierte en el objeto de burla. Es el caso de The Manhattan Project, en el que aparece un mensaje de parte de Konami que dice "gracias por comprar este juego" en japonés.
De la misma manera, en TMNT: The Arcade Game se activa el audio "¡cowabunga!" cada vez que usas el código. ¡Oye! No dijimos que el código Konami era siempre útil.
Silent Hill
La espeluznante franquicia de Silent Hill es una de las más veneradas y exitosas creaciones de Konami. No es sorpresa, pues, que el código Konami aparezca en repetidas ocasiones en toda la serie.
Si bien el código sí te ofrece algo en Silent Hill, es debatible la utilidad de lo que recibes.
En Silent Hill: Homecoming, al introducirlo antes de iniciar el juego, el personaje de Alex se convierte en su versión más joven de los primeros juegos, que aparece en todas las secuencias cinemáticas.
En cuanto a Silent Hill 3, si luego de vencer el juego introduces el código, verás al personaje de Douglas en ropa interior en cada una de las secuencias cinemáticas. ¿;Que si es un truco útil? Bueno, eso ya depende de los gustos de cada quien.
El código Konami en otros juegos
Dada la reputación casi legendaria del código Konami dentro de la cultura gamer, era de esperarse que otros estudios de videojuegos lo incorporaran a títulos de todos los géneros de juegos y consolas.
Claro que ha tenido que sufrir algunas adaptaciones; por ejemplo la "A" del código suele ser reemplazada por la "X" en los juegos para Xbox. Lo cierto es que otros imperios de la industria de los videojuegos han hecho su parte para mantener el código con vida.
A continuación te presentamos unos excelentes ejemplares del código en juegos no desarrollados por esta compañía:
Bioshock Infinite
La serie BioShock ha logrado cultivar una comunidad entusiasta entre los gamers de series, gracias a los huevos de pascua (easter eggs) de este juego retro que puedes encontrar en todas las entregas. Probablemente, el más famoso de estos guiños a la cultura gamer sea el uso del código Konami en el lanzamiento de Bioshock Infinite.
Si introduces el código cuando estás en el menú de títulos, el juego automáticamente activa el "modo 1999", una versión retro del modo historia que es más difícil que cualquiera de las configuraciones de dificultad existentes.
Crash Bandicoot
El buen Crash, el marsupial favorito de todos. Se trata nada menos que del más icónico y eterno baluarte de la cultura gamer, cuyos títulos hacen amplio uso del código Konami.
Lo podemos ver en Crash Bandicoot: Warped. En este ejemplar el código desbloquea un nivel secreto de Spyro el Dragón, al que accedes desde la pantalla de títulos. En la N.Sane Trilogy, si introduces el código podrás ver trailers ocultos de los próximos juegos de Spyro.
Fortnite: Battle Royale
Aunque los códigos de truco están estrictamente restringidos en los juegos PvP, como Fortnite, para ser justos, bien que se puede hacer una excepción para algo tan emblemático como el código Konami.
Durante el reciente evento El Final de la Temporada X, cualquiera que haya introducido el código en Fortnite dentro de un periodo específico de 36 horas, pudo acceder a un minijuego oculto en el que tuvieron que ayudar al personaje de Durr Burger en su lucha por salir de un agujero negro.
Just Dance 3
En un considerado y gracioso homenaje al uso del código Konami en la primera serie Dance Dance Revolution, el equipo de Just Dance 3 decidió incorporar una versión del código para sus jugadores.
Si introduces el código estando en la pantalla de títulos, puedes desbloquear una versión "extrema" de la canción "Barbara Streisand" de Duck Sauce, por si deseas practicarla.
Dead by Daylight
El caótico juego de survival horror Dead by Daylight es, en esencia, un tributo a los personajes más famosos en la historia de los juegos de miedo; Nemesis de Resident Evil, Verdugo de Silent Hill, al igual que varios monstruos de Left4Dead, todos hacen una aparición.
Ya que se había incluido el modelo Konami de Silent Hill a esta mezcla, es lógico que los desarrolladores metieran el código Konami en algún momento.
​​​​Introduce el código cuando juegues como uno de los personajes de Silent Hill y empezarás a escuchar la banda sonora de Gradius, el primer juego de NES en usar el código. Pero eso no es todo, también recibirás un hechizo que puedes usar para aumentar tu energía y tus poderes.
El código Konami en la Cultura Pop
Como no es de extrañar, el Konami code ha rebasado los confines de la cultura gamer y ha aparecido en diferentes áreas de la cultura pop a lo largo de los años.
Son demasiados los ejemplos para mencionarlos a todos, pero hay algunos que vale la pena destacar.
El código forma parte de la letra de varias canciones pop, incluyendo pistas de Deftones, The Mouldy Peaches, y Technicolor.
Asimismo, ha aparecido como chiste en varios programas de TV. Padre de Familia, Archer y el Asombroso Mundo de Gumball, en todos puedes encontrar alguna referencia al código.
Si bien la utilidad del código en la mayoría de los juegos es cuestionable, es innegable su importancia como referente cultural para los gamers de todas las generaciones.
En definitiva se trata de un icono y, a menudo, un emotivo tributo a una era pasada y más simple de los videojuegos. ¡Estamos ansiosos por ver la próxima aparición del código!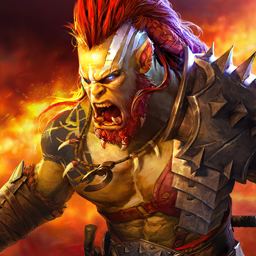 RAID: Shadow Legends
Colecciona 700+ Campeones y lucha por la gloria