Le top 5 des jeux HTML5 multijoueur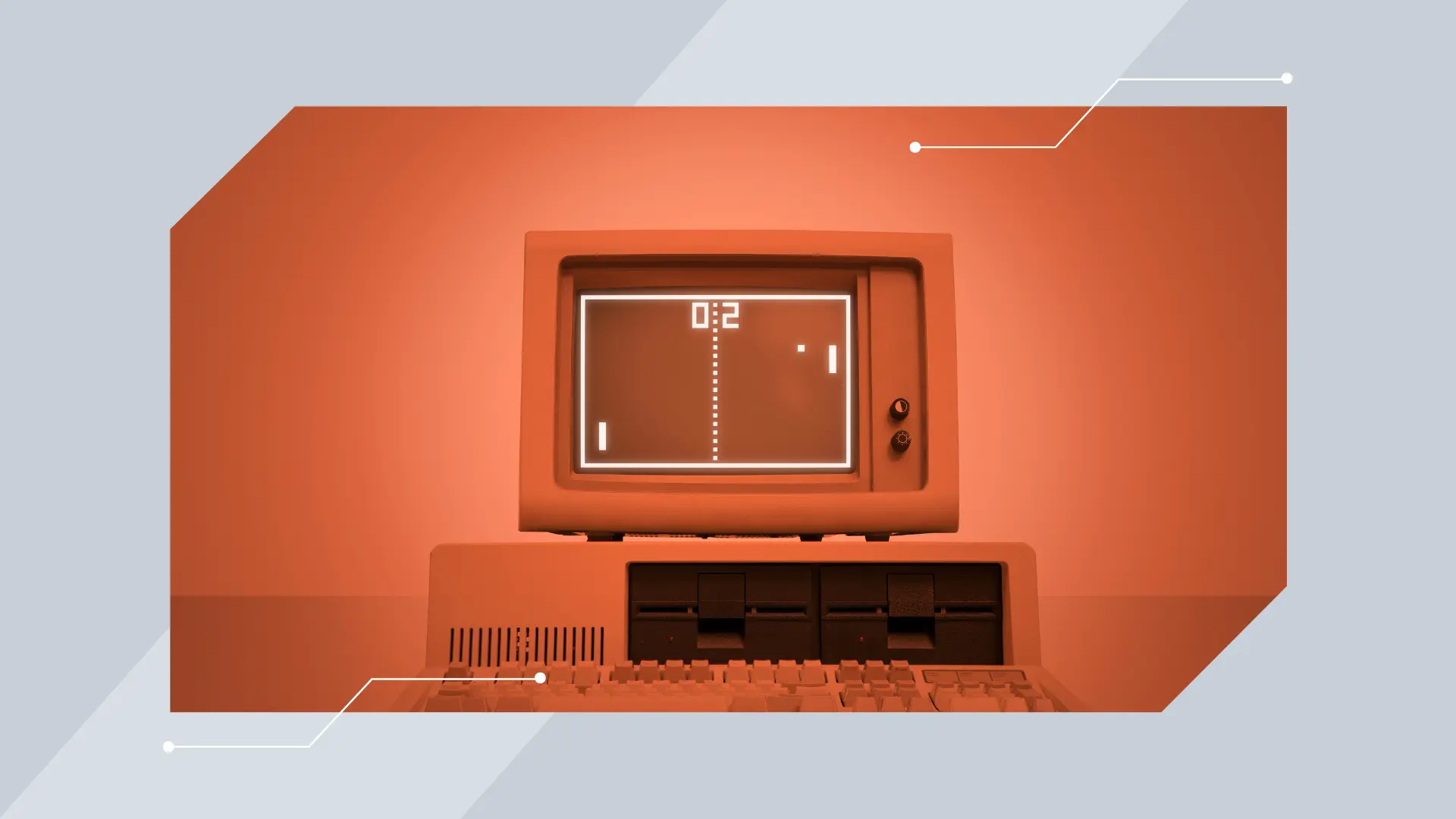 Tu as probablement entendu parler des jeux HTML5, mais tu ne sais peut-être pas exactement ce que cela signifie.
En termes simples, il s'agit de la dernière version du langage de balisage hypertexte utilisé pour créer et développer des pages web et des contenus en ligne.
Il existe depuis 2014 et on peut dire sans exagération qu'il s'agit d'une révélation absolue dans l'univers des jeux vidéo.

Il existe d'innombrables jeux pour navigateur qui fonctionnent sur presque tous les supports de jeux.
L'avantage des jeux HTML5 multijoueur, c'est qu'ils s'adaptent à la taille de l'écran que tu utilises, de sorte que tu as toujours l'impression que ton appareil est celui qui était prévu à l'origine pour le jeu.
Avant de dresser la liste de nos jeux HTML5 multijoueur préférés, abordons les principes de base.
Que sont les jeux HTML5 ?
Les jeux HTML5 peuvent être développés à l'aide de tout moteur de jeu et de différents frameworks, ce qui offre aux développeurs de nombreuses options pour la création de leurs titres. Les jeux HTML5 sont adaptables et accessibles directement à partir d'un navigateur web.
On ne peut pas classer les jeux HTML5 multijoueur dans un genre particulier, car ils varient en complexité et en style, ce qui en fait un genre de jeux à part entière. Par exemple, il peut s'agir de simples jeux d'action ou de jeux de rôle plus poussés.
Pour y jouer, tu n'auras pas besoin de télécharger de produits ou de logiciels tiers, et ils démarrent presque instantanément avec des temps de chargement très courts.
Différences et similitudes avec les jeux Flash
Avant l'arrivée du HTML5, les jeux Flash étaient très répandus. Il existe de nombreuses différences entre les jeux Flash et les jeux HTML5 multijoueur, les nouvelles options étant de loin plus performantes.
L'un des avantages les plus notables des jeux HTML5 multijoueur est qu'ils fonctionnent sans avoir recours à un plugin, contrairement aux jeux Flash.
Tu pourras également constater que les jeux HTML5 en ligne sont beaucoup plus performants que les jeux Flash, qui ont généralement besoin d'une plus grande puissance de traitement.
Du point de vue des développeurs, les jeux HTML5 multijoueur sont plus faciles à créer et à entretenir. Les jeux Flash, en revanche, nécessitent des outils spéciaux et une connaissance pointue de la plateforme Flash.
Comment jouer aux jeux HTML5 multijoueur ?
L'avantage des jeux HTML5 multijoueur est qu'ils sont accessibles à presque tout le monde. Il te suffit de disposer d'un appareil qui se connecte à Internet et de procéder comme suit :
Trouve un jeu HTML5 qui te plaît : des jeux d'action, des jeux de tir, ou autre, en fonction de tes préférences.
Clique sur la vignette du jeu pour le lancer dans ton navigateur web.
Joue au jeu – soit en utilisant un clavier ou une souris sur ton ordinateur, soit en appuyant sur l'écran d'un smartphone ou d'une tablette.
Certains jeux HTML5 multijoueur te donneront la possibilité de sauvegarder ta progression ou pourront se sauvegarder automatiquement. D'autres titres devront être terminés en une seule session de jeu.
Et voilà, c'est aussi simple que cela.
Quels sont les jeux HTML5 multijoueur les plus populaires ?
Il existe d'innombrables genres de jeux vidéo en ligne parmi lesquels les joueurs peuvent choisir, et il est difficile de dire lesquels d'entre eux sont des leaders parmi les jeux HTML5 multijoueur. Cependant, certains titres ont réussi à susciter l'intérêt de millions de joueurs dans le monde entier.
Il se peut que tu aies déjà joué à quelques-uns ou même à plusieurs de ces titres, mais ce sont des classiques incontournables dans la liste des meilleurs jeux HTML5 multijoueur. Les voici :
1. Spider Solitaire
On n'a jamais assez de Solitaire ! Dans le cas du Spider Solitaire, il s'agit du titre qui peut être considéré comme en tant que l'un des jeux de jeux HTML5 multijoueur les plus réussis parmi les jeux de cartes (et c'est vrai qu'il n'y en a pas autant parmi les variations des jeux de solitaire).
Il est très facile à jouer. Tu peux commencer le jeu avec une seule couleur, puis passer progressivement à deux, puis à trois ou à quatre. Ce jeu multijoueur est conçu de la manière suivante : la partie peut se jouer même à 12. Le gagnant sera celui qui aura terminé la partie en ayant fait un nombre minimum de tours.
Outre le Spider Solitaire, les options multijoueur de ce genre qui pourraient t'intéresser sont le Klondike Solitaire et le Pyramid Solitaire.
2. Wormax
Tu veux devenir le plus grand ver de terre au monde ? Alors, ne perds pas de temps et commence à jouer à Wormax avec tes amis ! Non seulement tu dois développer ton ver, mais aussi éviter les menaces des autres joueurs, sinon tu devras tout recommencer.
Ce jeu a toutes les chances de plaire aux gamers de tous âges. Un autre point positif est que Wormax fait également partie des jeux iOS, ce qui est un atout indéniable aux yeux des amateurs des jeux HTML5 multijoueur qui sont aussi des fans de la marque à la pomme.
3. Snake and Ladders
Snake and Ladders est un jeu très populaire parmi les amateurs de jeux de puzzle, depuis la sortie de la technologie HTML5 en 2014. Le principe du jeu est tout simple : tu lances le dé et tu fais le nombre correspondant de mouvements.
Celui qui atteint le premier la fin du terrain de jeu remporte la victoire. Dans ce jeu de labyrinthe, tu auras aussi bien l'occasion de monter sur certains terrains que de descendre.
Snake and Ladders est parfait pour les adeptes des jeux HTML5 multijoueur : tu peux jouer contre d'autres gamers où qu'ils se trouvent, ou contre l'IA dans des modes à deux, trois ou quatre joueurs.
4. Valorant
Dans le mode principal de Valorant, il y a deux équipes : l'équipe attaquante et l'équipe défensive. L'équipe attaquante dispose d'une bombe qu'elle doit placer dans l'une des zones. Si l'équipe attaquante pose la bombe et la défend jusqu'à ce qu'elle explose, elle gagne. L'équipe en défense doit arrêter son adversaire.
L'avancement des rangs dans Valorant suppose que chaque joueur dispose d'une vie par tour, ce qui implique que lorsque tous les membres d'une même équipe sont détruits, l'équipe adverse l'emporte.
En tant que représentant des jeux HTML5 multijoueur, Valorant est conçu dans un esprit de compétition à tous les niveaux. Peu de jeux casual peuvent se targuer d'avoir autant de succès.
Outre le mode casual, le jeu propose un mode classé. Dans tous les cas, un esprit de compétition est garanti à tous les participants.
5. Sonic Forces
Lorsque l'industrie des jeux pour mobile a fait son apparition, les jeux de course sans fin n'étaient ni connus ni populaires. Aujourd'hui, ils sont très répandus et il existe de nombreux titres à thèmes différents que les joueurs peuvent essayer.
Même si les jeux solo du type Subway Surfers de Kiloo et SYBO Games sont plus représentés dans ce genre, les gamers favorisant le mode multijoueur eux aussi ont toutes les chances de trouver leur bonheur avec les titres comme Sonic Forces.
Essaye ce jeu qui combine la course réactive et les compétences de combat. En tant que jeu HTML5 multijoueur, le titre te permet de créer ton équipe, choisir ton camp et battre tes adversaires. N'hésite pas à découvrir ce jeu en bonne compagnie ! La franchise est disponible sur App Store et sur Google Play.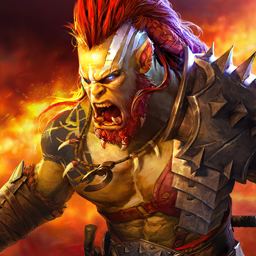 RAID: Shadow Legends
Récupère + de 700 Champions et décroche la gloire